books
13 Greatest Batman vs Superman Fight Sequences of All Time – Ranked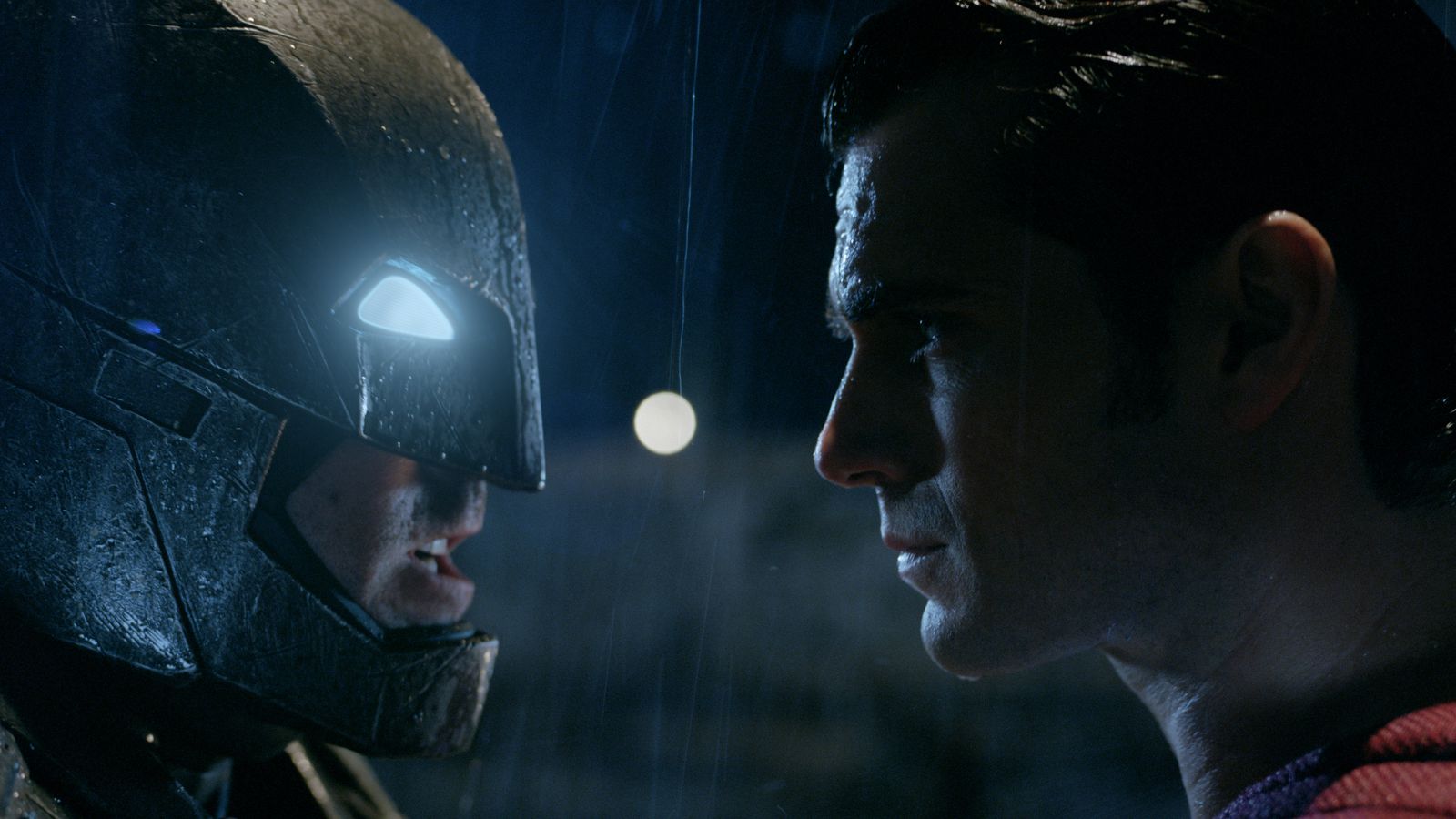 Batman vs Superman:
Batman and Superman are the two pillars of DC Comics. One represents the best of what humanity can achieve while the other represents the best of what humanity never could. Batman is moulded by Darkness while Superman is an agent of the light. Superman is a God while Batman is a legend. In the comic books, both these behemoths have traded fists several times. We would be listing down the ones that are the best of the lot. Presenting – 13 Greatest Batman vs Superman comic book fight sequences of all time – Ranked
13. Superman: Sacrifice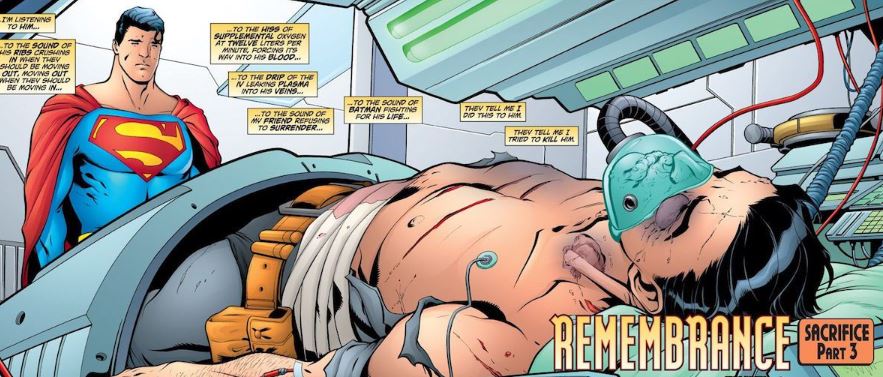 Maxwell Lord is a major antagonist in the DC Comics that has gone toe to toe with the league multiple times. In Superman: Sacrifice, Clark Kent is tricked into a world of hallucination by Maxwell Lord's mind control powers. What Superman is punching and kicking with all his might thinking that it is Darkseid or Brainiac turns out to be a battered down Batman.
12. The Feud between Batman and Superman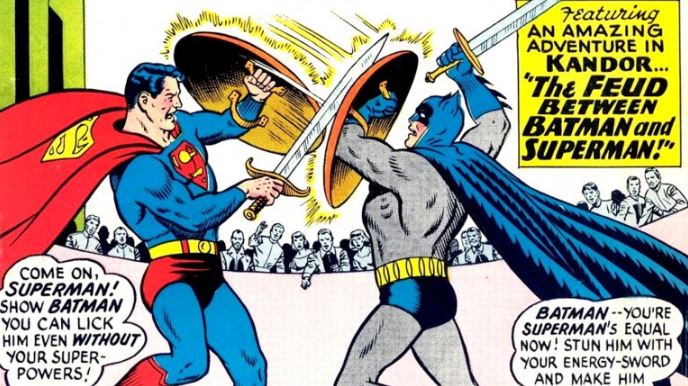 After a bullet that bounced off of Superman's steel chest hits Batman in World's Finest Comics #143, the Dark Knight decides to quit crime fighting. To make Batman come back into the superhero game, Superman arranges for a fake encounter in the bottled city of Kandor. When Batman gets wind of this, he challenges Superman to Kandor's traditional trial by combat ritual with swords. The fight lasts for three whole panels and ends with Batman performing the winning stroke.
11. Super/Bat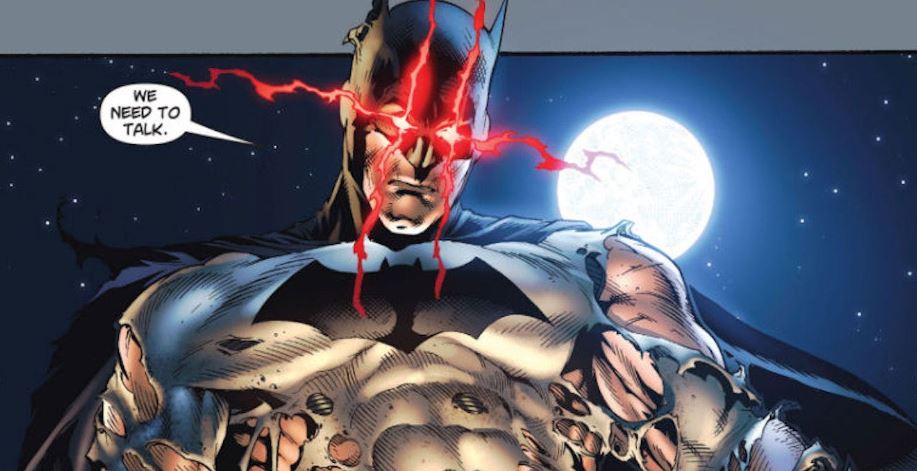 Batman and Superman's powers are swapped due to a magic amulet and Superman retires from the superhero game. Batman with all of Superman's powers solves all of Gotham's problems in one night and goes crime fighting on a global scale. The issue ends with a drunk Batman lured into a trap with a Bat armoured suit wearing Clark Kent as Zatanna breaks the Amulet's spell and things go back to normal.
10. Injustice 2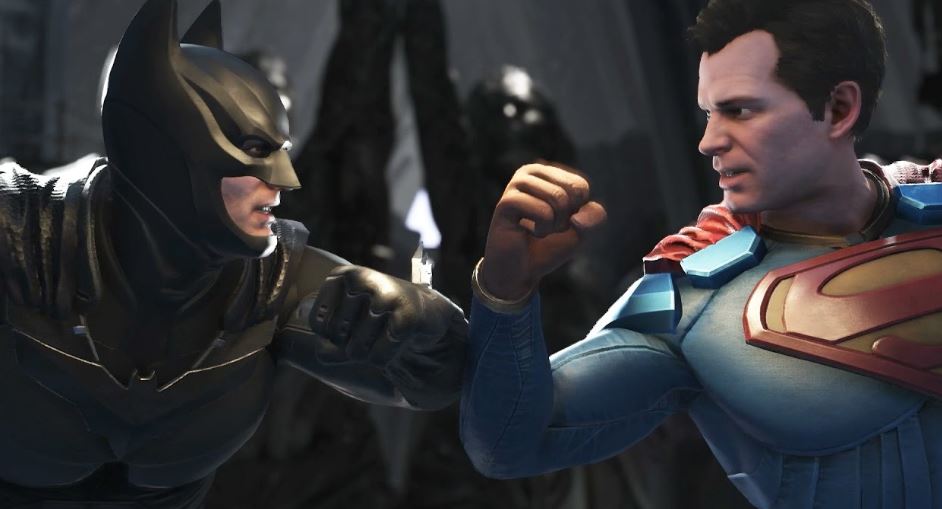 The Injustice storyline features Batman and Superman finally putting aside their enormous differences to fight the incoming onslaught of Brainiac. At the end of the game, the final fight is between Batman and Superman. If you choose Batman, you get the good ending – Superman is thrown into the Phantom Zone and Super Girl joins Batman's ranks. If you choose Superman – Super Girl is turned into a mindless drone and Batman-Brainiac are shuffled on screen.
9. The Infinite Evolutions of Batman and Superman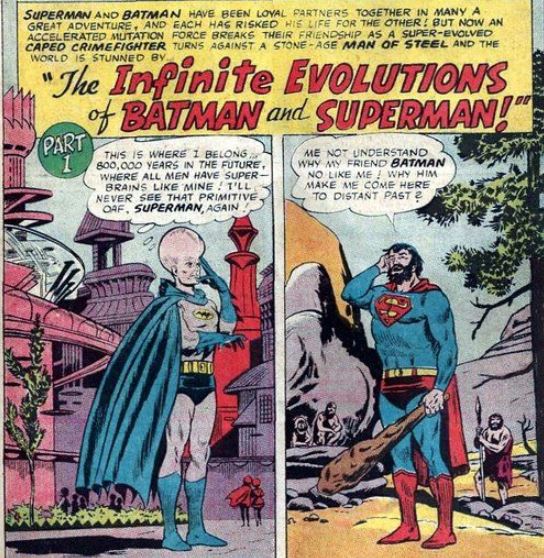 In World's Finest Comics #151, Batman is turned into a super-intelligent being when a freak energy ray evolves into a being from 800,000 AD. Batman then turns Superman into a caveman with a beard and sends him back in time. Superman finds his way back and forces Batman to rebuild the same evolution machine and return things back to as they were.
8. Composite Superman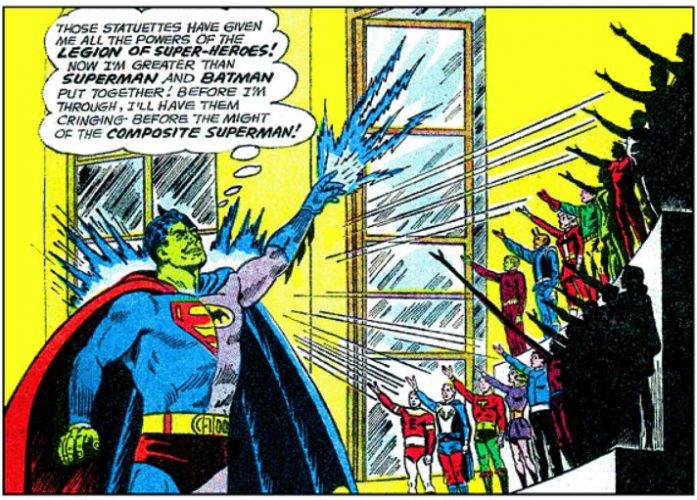 World's Finest Comics #142 gives us the thing that scared us the most – Superman with the cunning and intellect of Batman. The Composite Superman had the best of both superheroes and the weaknesses of none. Batman and Superman team up to destroy this new threat. Composite Superman not only has the powers of Batman and Superman but also the entire legion of Superheroes. The series ends with Composite Superman finally losing access to the source of all his powers and getting permanent amnesia. Batman and Superman got their asses kicked and won by default by doing absolutely nothing.
7. The Dark Knight Strikes Again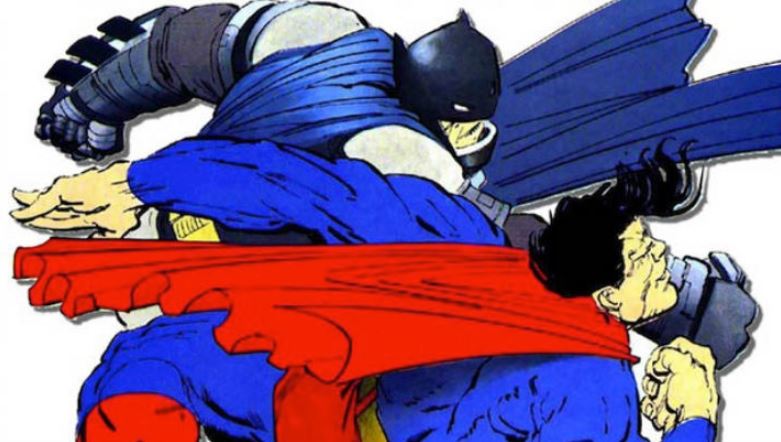 Frank Miller is a master of the Batman vs. Superman routine. In Miller's The Dark Knight Strikes Again, Superman comes to the Bat Cave to confront Bruce. What he does get in fact is a Batman with a plethora of tactics he has developed over the years to reduce Superman to a pulp. Robot dinosaur with Bizarro, the sticky bomb spewing Flash, kryptonite equipped Green arrow along with him using Kryptonite combat gauntlets, and Batman finally breaks the Man of Steel. At the end of the fight, Batman says to Superman – "I am done talking. Get out of my cave."
6. Superman/Batman Annual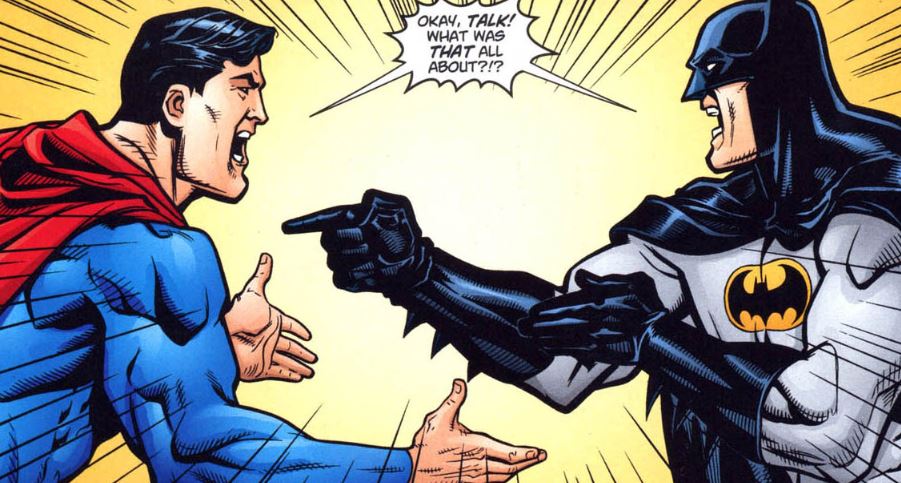 Ultraman and Owlman are evil alternate Earth counterparts of Superman and Batman. In Superman/Batman Annual #1, Superman and Batman are forced to fight their Earth 3 counterparts in a game of fists and knuckles. There is also a version of Deathstroke that is actually good and sounds pretty much like Marvel's Deadpool. This issue has some very memorable fight scenes and you should definitely check it out.
You can shoot the movie down as much as you want, but the eponymous fight sequence between Batman and Superman is the stuff legends are made out of. Superman pushing and playing around with e-mechanized war suit wearing Batman as Batman makes him pay with a Kryptonite airburst grenade launcher only to beat him to an inch of his life and delivering the wrath of the Bat-God to him is un-freaking-forgettable. Zack Snyder outdid himself with this mother of all action sequences. We would even go on to say that it is the best live-action superhero battle sequence of all time.
4. The Devastator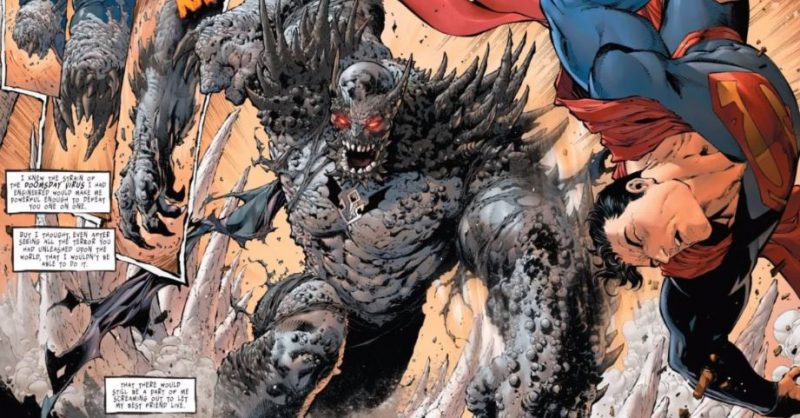 In Dark Nights: Batman – The Devastator, an alternate Earth 1 sees Supermen deciding to go on a global rampage out of sheer boredom. Batman and the rest of the heroes fight a long battle. Superman then takes on Batman one on one and severs his arm.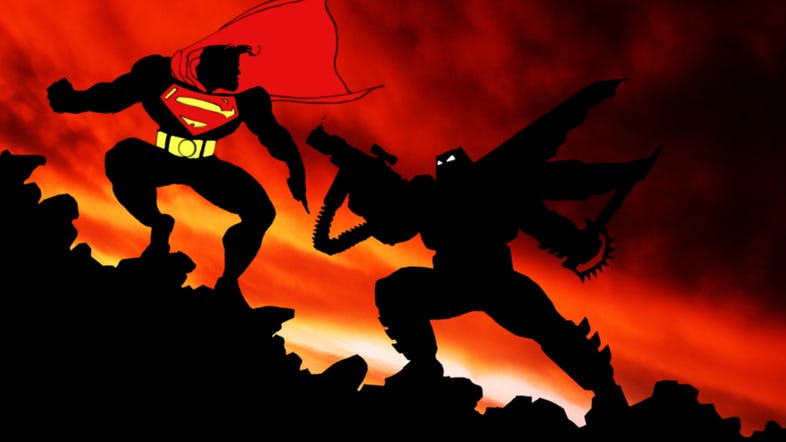 Without a means to throw the specially designed Kryptonite spear at his best friend turned worst enemy, Batman is taunted by Superman who keeps wondering the reason why people ever thought Batman could take him on. Batman then gives him one. Using a specially designed variant of the Doomsday Virus injected into him, Batman becomes the Devastator. He brings Superman close to his chest by force and exhales, impaling the Man of Steel with a spear of bone. Pot-E-to, Pot-A-to!
3. Batman: Endgame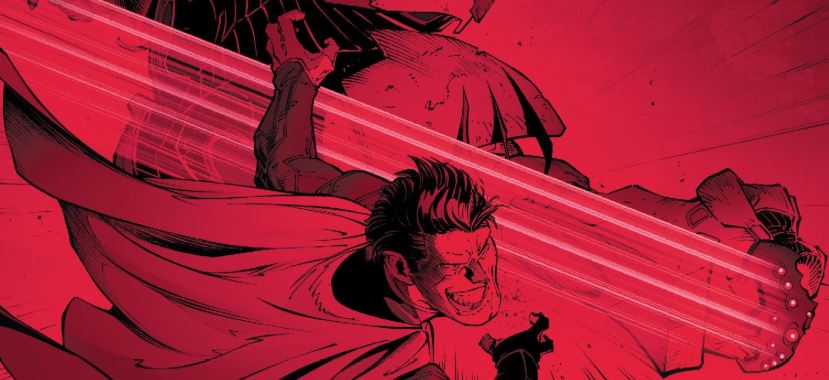 The Joker has finally gotten to the rest of the Justice league barring the Batman. After the Joker infects the League members with the Joker Venom, Batman is left alone to stop them all from tearing Gotham to shreds. To do that he has his specially designed justice Buster armour, a war suit designed specifically to battle Justice League members should they ever go rogue.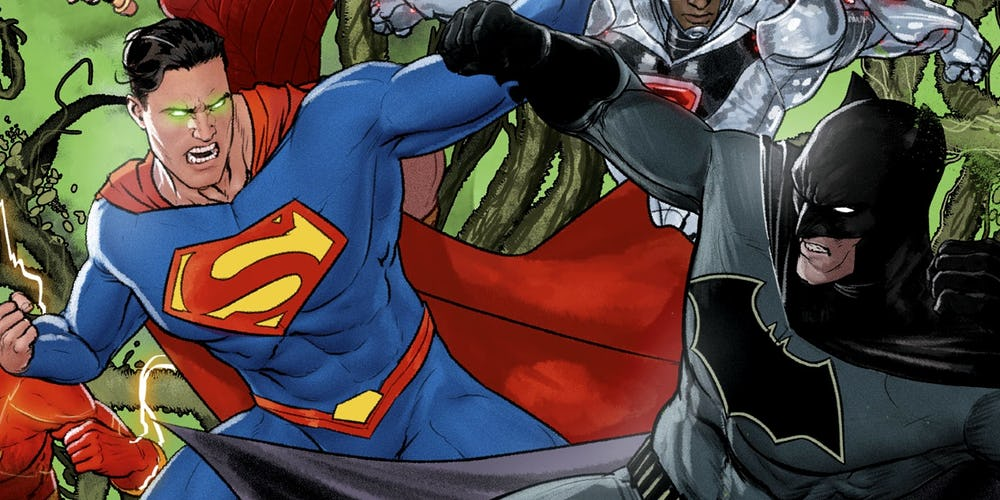 For Superman, Batman has red sun knuckle dusters, Heat vision deflecting plasma shield and thermal regulators to tackle his heat vision. Superman still manages to rip the armour to shreds and pull Bruce out of it. But Batman finally draws the fight when he uses his trump card – a kryptonite-laced gum that he spits at him mid-air.
2. World's Finest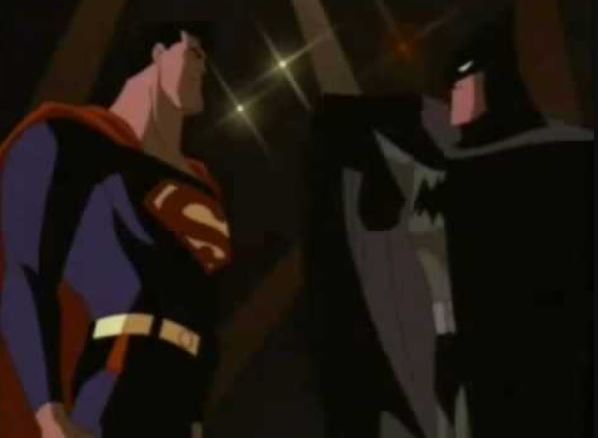 Batman and Superman meet for the first time in an animated flick in "World's Finest" episode of Superman The Animated Series. Superman is thrown into a corner by one of Batman's signature Judo throws. Superman uses his X-ray vision to deduce Batman's true identity as Bruce Wayne.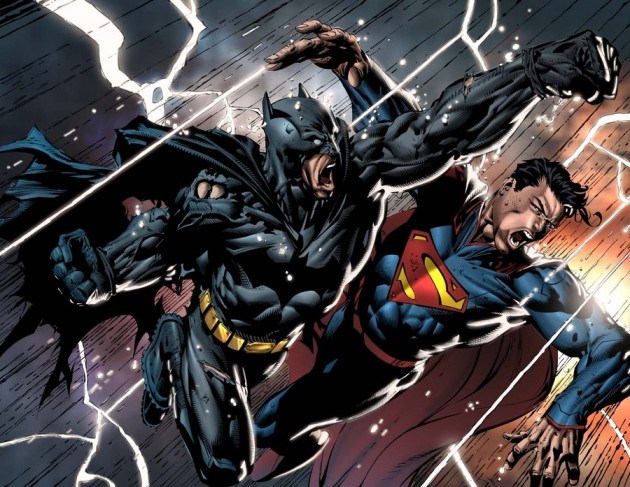 Batman uses a bag of kryptonite to stop Superman and escapes. When Superman comes home, Lois Lane calls him and says that their date is cancelled as she is now interviewing Bruce Wayne. As Superman finds there is a bat-tracer stuck to his cape, he looks over the window and sees Batman in the distance, giving a thumbs-up. Checkmate!!
1. The Dark Knight Returns (Animated movie)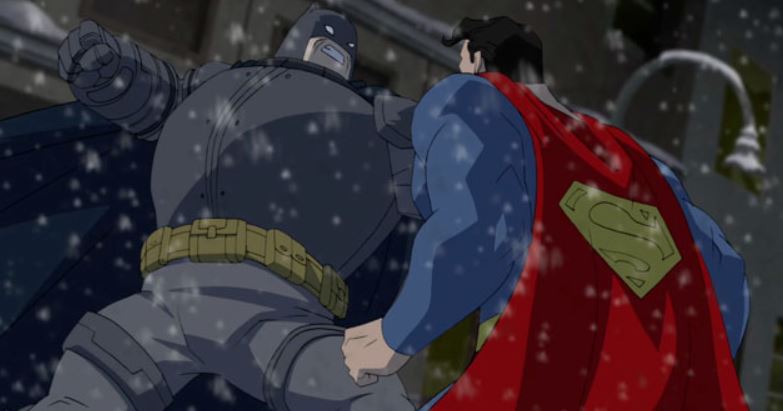 Based on the comic book series by Frank Miler of the same name, the animated movie features an older Batman who comes out of retirement to purge the city of Gotham from all crime after he realizes that the government is useless. Since one man doing the government's job for them does not look good for the President, he sends Superman, now a government stooge, to stop him.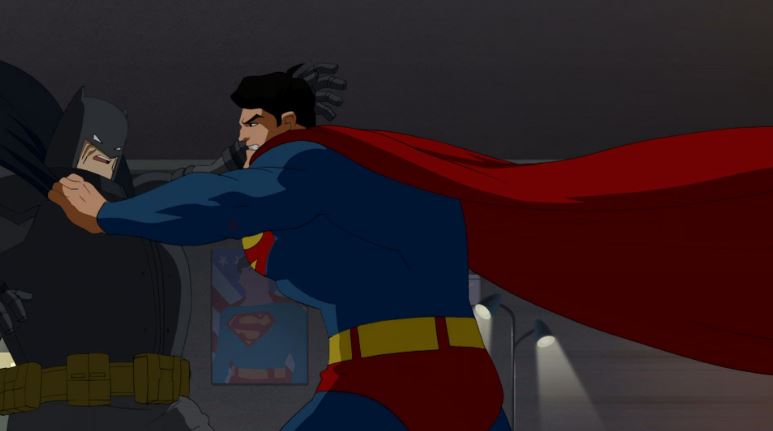 Batman meets Superman in a battlefield of his own choosing. Using a combination of missile launchers, sonic weaponry and a one-handed Green Arrow with a Kryptonite arrow, Batman finally beats Superman and delivers what might be considered the greatest burn of all time:
"I want you to remember, Clark… In all the years to come… in your most private moments. I want you to remember my hand at your throat… I want you to remember the one man who beat you."