books
Marvel Introduces Captain Hydra Who Might Replace Captain America in Future
Captain Hydra Relaces Captain America:
Marvel's future timelines are full of wonders and tall twists. The Old Man Logan alternate reality is one of the very worst timelines for anyone to end up as a superhero. The villains in this universe managed to unite and cooperate with each other and reached a consensus – the heroes need to die for them to succeed.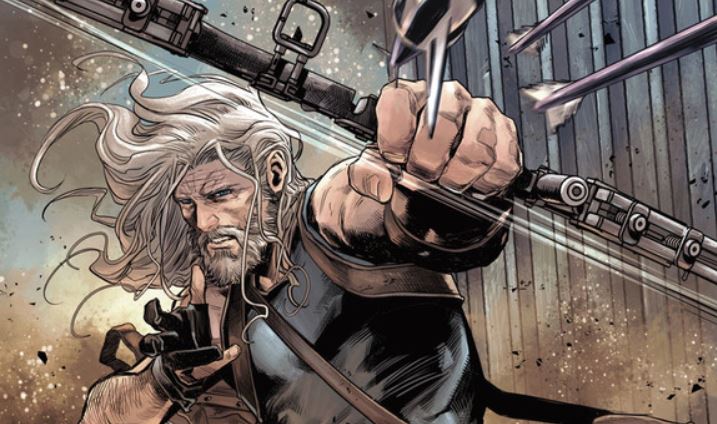 To that end, under a unified leadership, a globally coordinated attack on the world's entire superhero population managed to wipe out more than 90 percent of the heroes. What was left of them decided to go either into hiding or forego their identities altogether? Old Man Logan is not the only superhero who made through. Old Man Hawkeye is also one of the heroes who managed to not kick the bucket when the rest of the Avengers were forced to.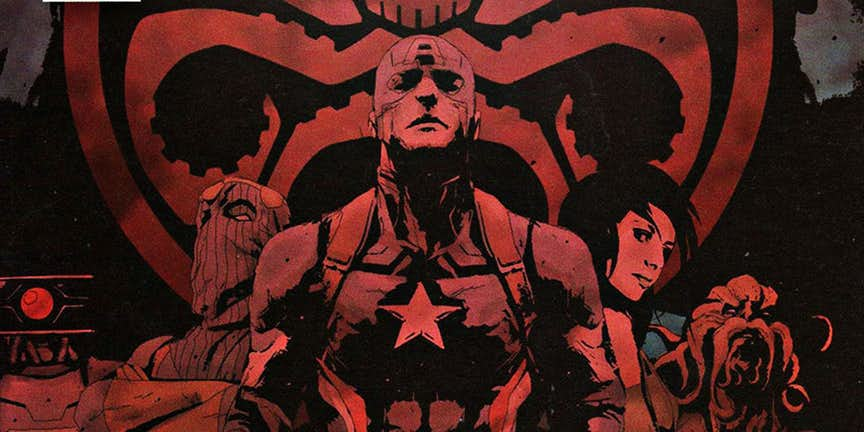 But in his exploits in this post-apocalyptic world, Old Man Hawkeye came across a great revelation. The beacon of hope and truth of Marvel Universe aka Captain America is no more. He has been replaced by something far more sinister. Presenting – Marvel Comics Update: In the future, Captain Hydra replaces Captain America!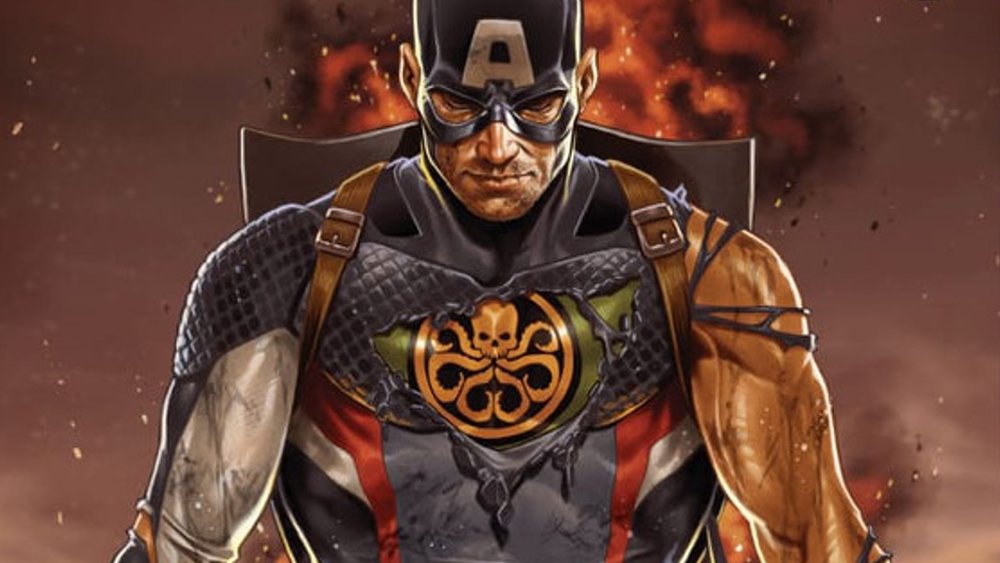 SPOILER ALERT: Major Spoilers for Old Man Hawkeye #11 by Ethan Sacks, Francesco Mobili and Andres Mossa up ahead. If you still have not read it yet, we suggest you look the other way….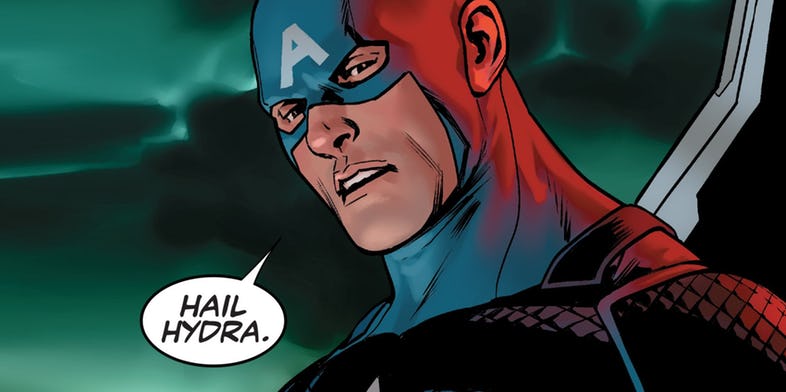 The Marvel Comics has made one of its flagship superheroes go through a drastic character development arc that has introduced distinct and permanent changes in the ways the character is viewed by his fans. Captain America is no more the good guy. In Marvel's acclaimed yet polarizing storyline that was Secret Empire, we found out that Captain America aka Steve Rogers had been a Hydra Agent all along.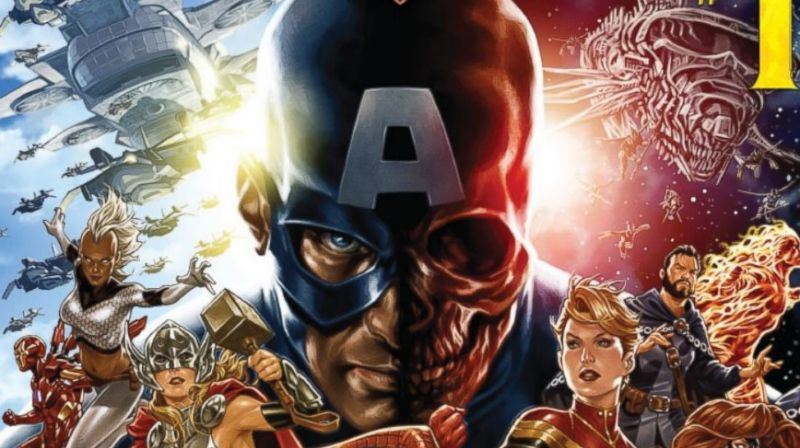 How could Captain America, the symbol of freedom and humanity, go full evil? And why is he a Hydra operative now? Secret Empire gives a somewhat ambiguous explanation. Captain America has been the face of the anti-Hydra movement in Marvel Comics. He is the reason Hydra is well known and renowned as a terrorist organization because Hydra and Captain America used to be enemies back in there time. It was Hydra that killed Doctor Erskine, the creator of the original Super Soldier Serum and that of Captain America.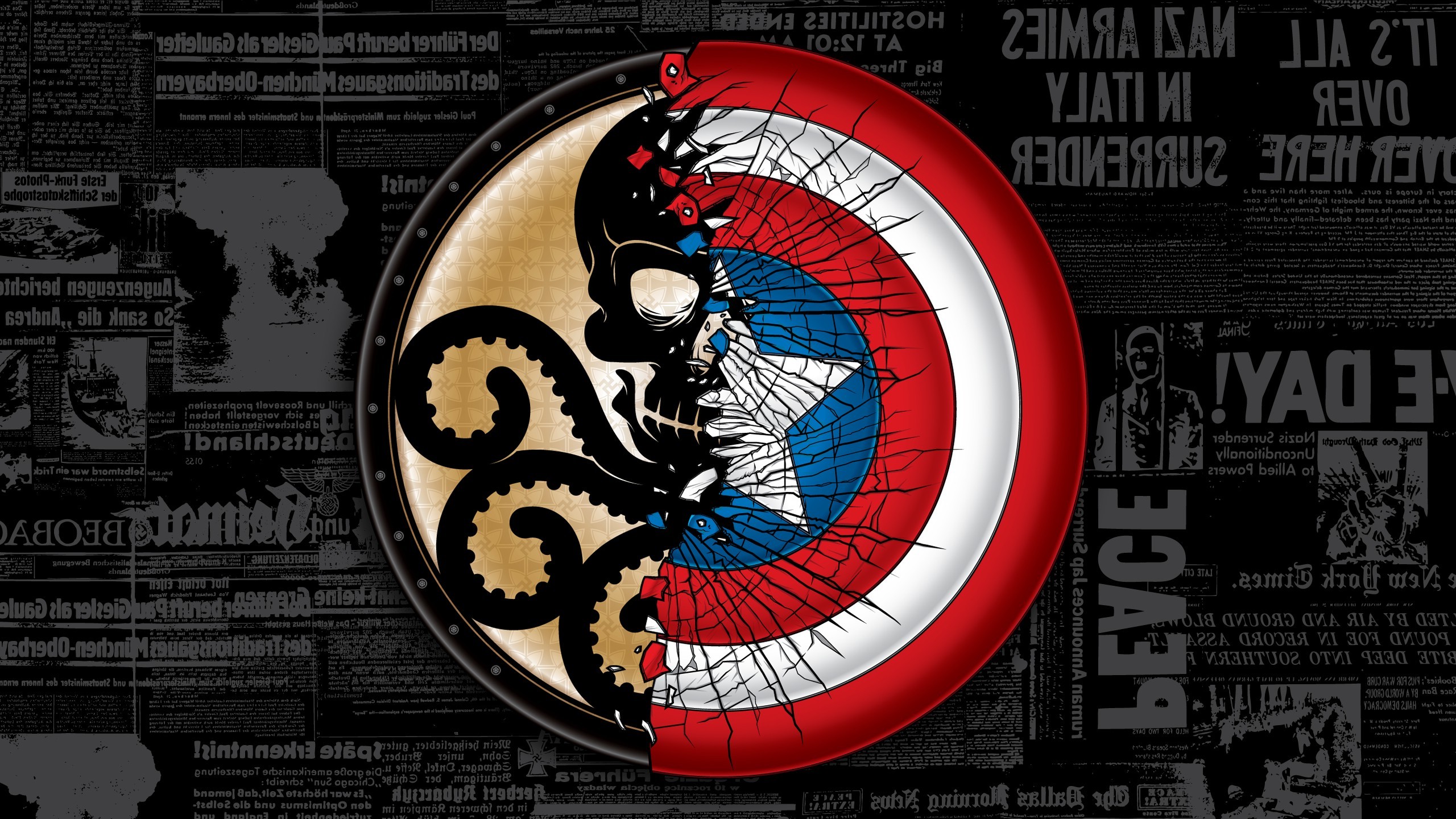 It was Hydra that led to the events of The First Avenger and the Winter Soldier. Hydra has been involved in many nefarious activities and it does not bode well for Captain America, the guy who has hated Hydra from the very core of his heart ever since he put on the red, white and blue costume, to suddenly end up as one of its top-notch operatives.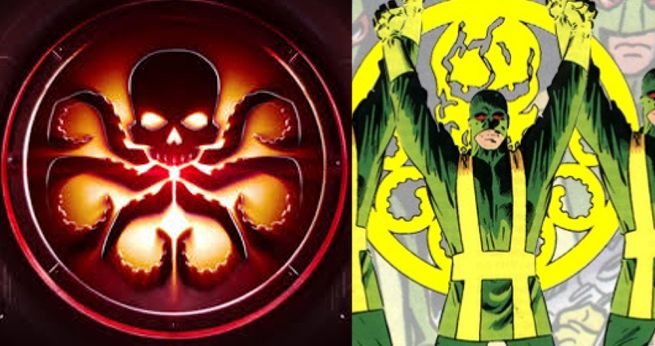 But he did. Captain America became a Hydra operative in the Secret Empire. He was seen uttering the word "Hail Hydra" on screen. You can't get proof of his guilt any harder than that.
How did Hydra do it? They used a powerful object called the Cosmic Cube. The cube has the power to reshape the very fabric of reality. Hydra used it to change Captain America's past and re-mould it in a way that Captain America of the present times ends up being a Hydra double agent. Captain America broke free of that reality-conditioning but it also left an evil, demented version of Steve Rogers behind which has been rotting in prison ever since.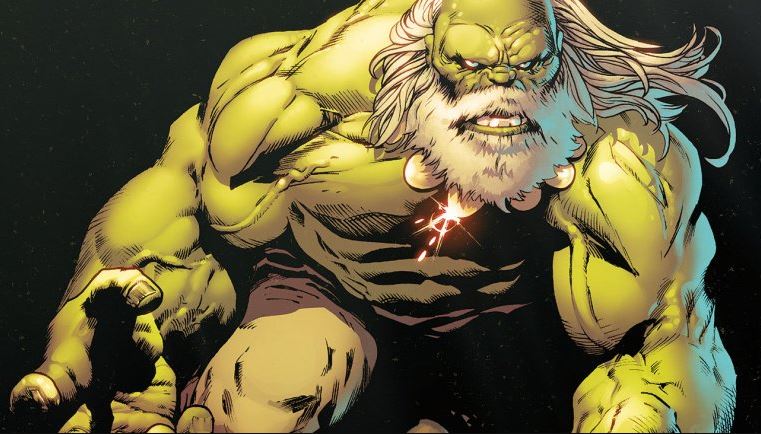 But no prison in the whole damn universe can hold the Super Soldier in check any longer than the guy wants to be. The future shows that this evil Captain America may be back as Captain Hydra in the Old Man Logan timeline.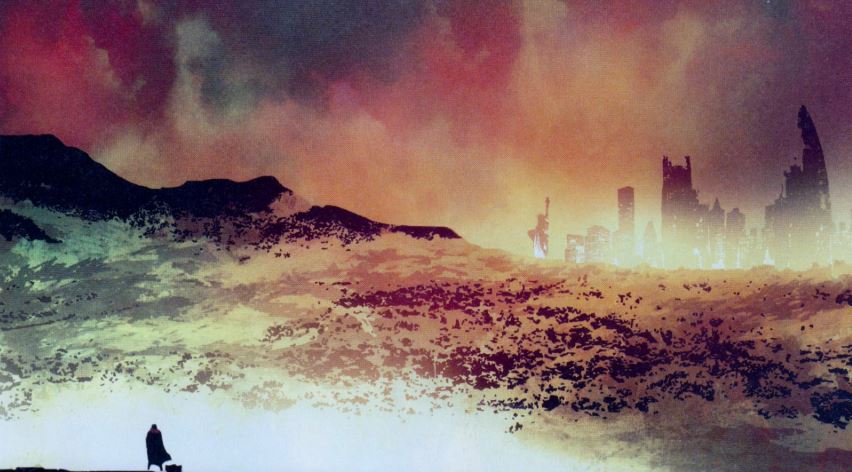 The Old Man Logan timeline has a lot fewer superheroes and a lot of supervillains. In this timeline, Hydra has managed to survive the barrages of times and has grown even stronger as a paramilitary organization bent on complete global domination.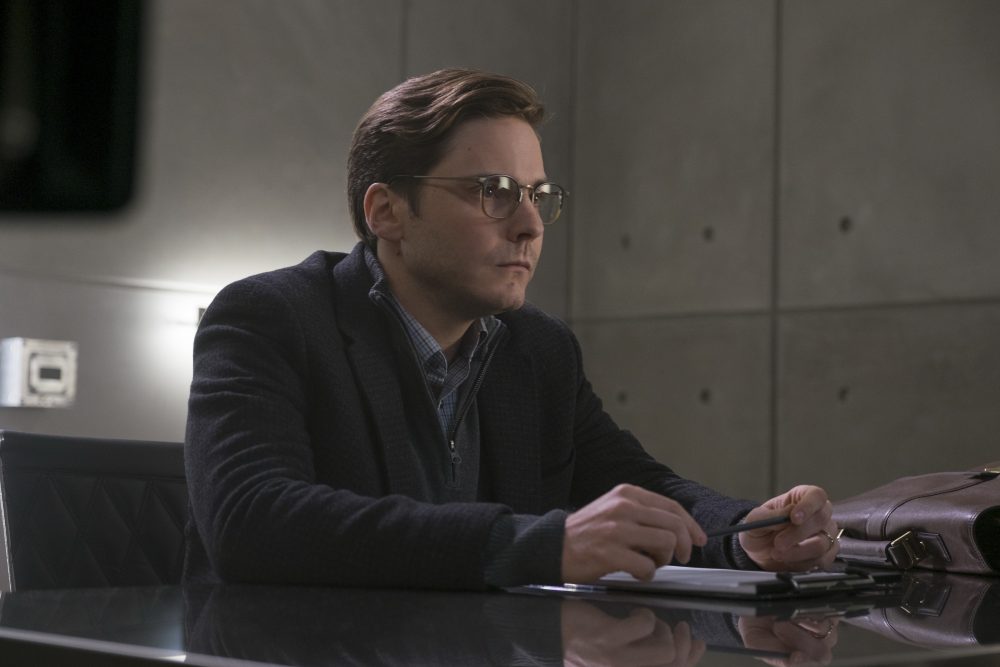 It was Hydra that orchestrated the globally coordinated attacks by the Super Villains to wipe out and kill the superheroes of Earth in the Marvel universe. Baron Zemo, who was the man behind planning this attack and carrying out its execution, is now safe and sound in his new Hydra Base – a previously decommissioned Weapon X facility near the city of Alberta, Canada.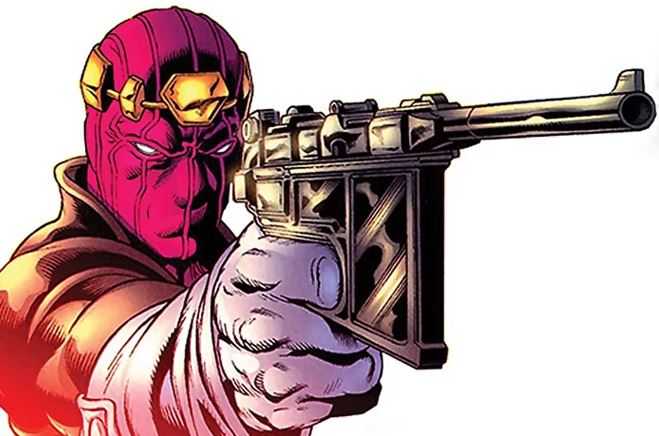 There, Old Man Hawkeye is also trying to get into the Hydra base to gather intelligence. Instead of waiting for his team to come and back him up, an aged Clint Barton decides to hunt down Zemo himself by infiltrating the Hydra base on his own. Clint's eyesight is fast declining due to his advanced age and he needs to deal with Zemo before he goes completely blind.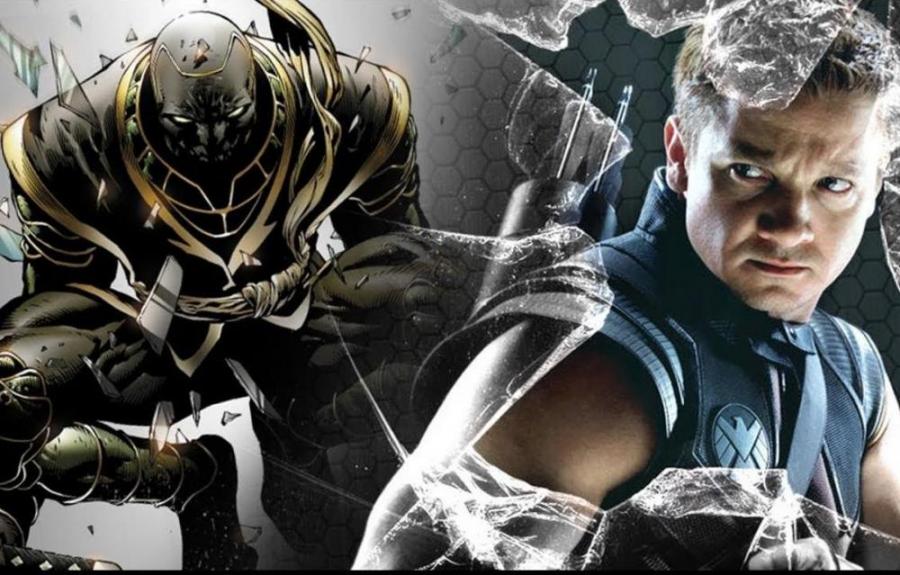 Barton rummages through the pure white snow looking for his enemy while his flailing eyesight creates more problems than it provides solutions for.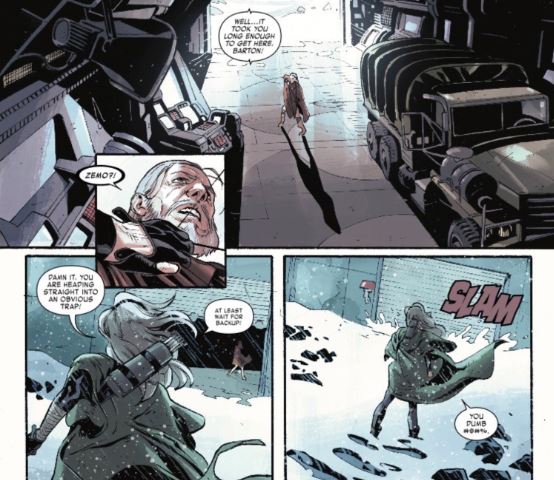 Clint's carelessness leads to Baron Zemo getting aware of his presence inside his base and he begins taunting Hawkeye via the base's intercom system. Clint manages to keep himself aloof of Zemo's words long enough only to enter a gladiator-style arena where his opponent is waiting for him to a one on one fight to the death. This opponent has a green and gold costume and carries a circular shield with Hydra's logo on it.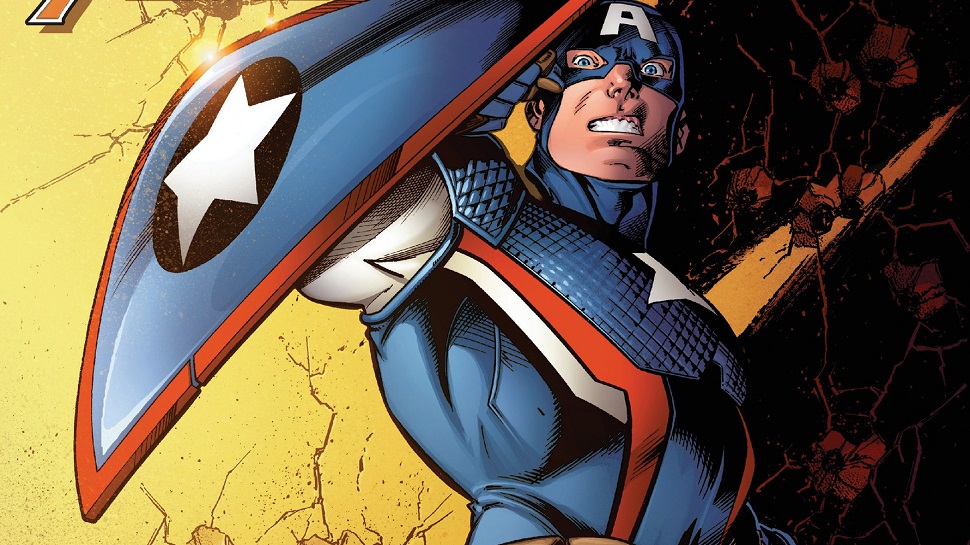 The opponent in question is none other than Captain Hydra. The costume of Captain Hydra and the shield he now carries is the same as Captain America's with the added difference of the red, white and blue being replaced with green and gold Hydra colours as well as the shield now sporting a different design than the Original Captain America version with the star on the centre.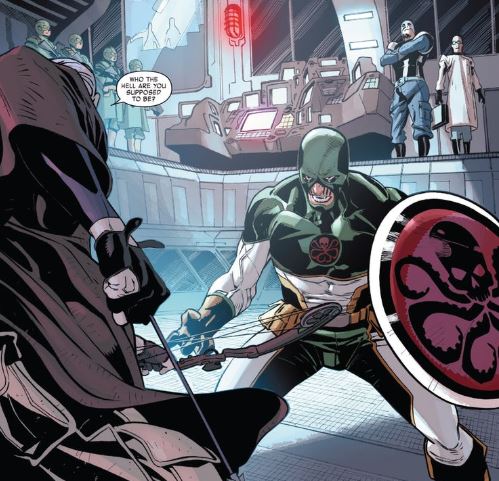 The image we have of Captain Hydra is just a preview. But we might be able to make some educated guesses as to who this person might be and what this guy might be capable of. Our first guess is that this is some shady Hydra Operative that has managed to become an expert in martial arts and is just using them to entertain his colleagues with bloody matches in the gladiator arena.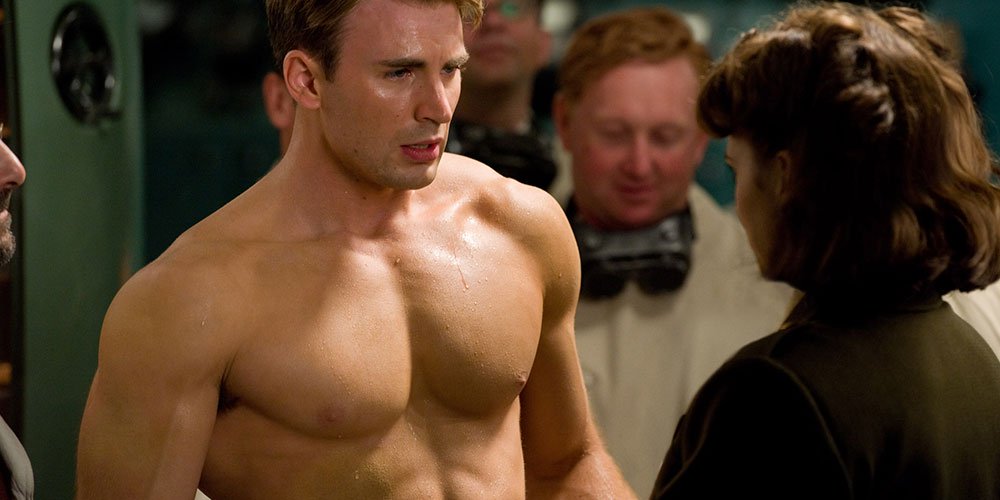 Our second guess is that the guy is actually a super soldier just like Captain America and has been injected with the Super Soldier Serum that has given him peak human physical attributes just like Steve Roger was. Given the amount of blood and bones splattered all over the arena, it is confirmed that his guy is no joke, which brings us to our third guess.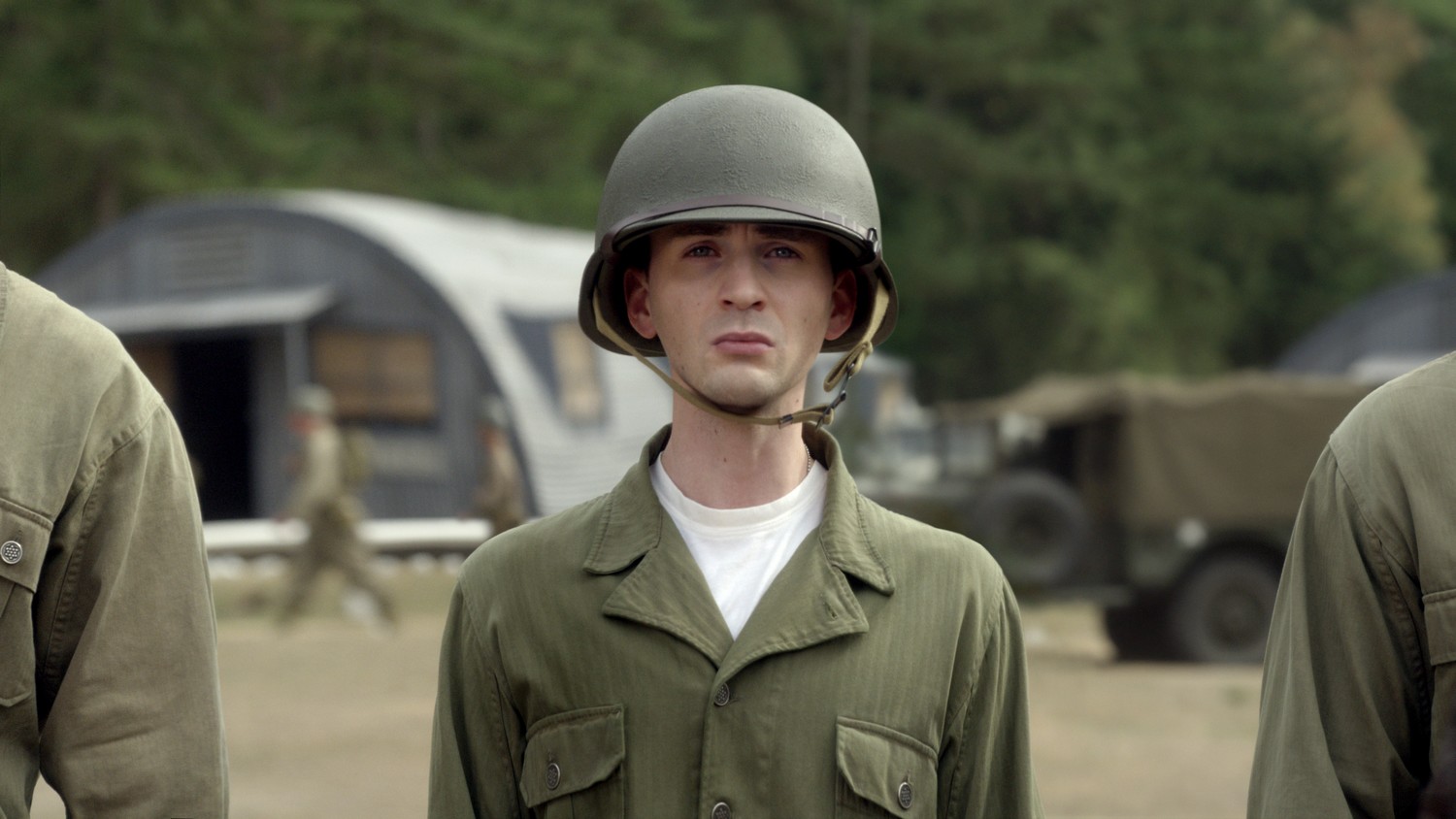 According to our theory, this guy is actually Steve Rogers. Captain America has already been known to vulnerable to brainwashing like he was in Secret Empire.
If Hydra had managed to get hold of Captain America while he was serving his time in prison and turned him back to their side again, then this scenario could surely make sense. Given the fact that cryogenic science is no stranger to Hydra technology with Winter Soldier already proving that Hydra knows every nook and cranny of it, Captain America could have well been frozen, preserved in a frozen cryogenic tube only for him to be woken up by Zemo during the Old Man Logan timeline of the future. This is Marvel Comics fellas. As much as a longshot you might think this theory is, it still holds some water.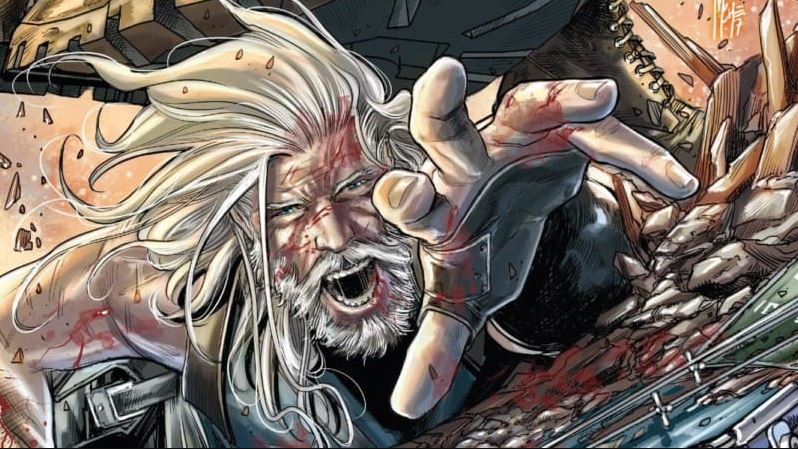 Old Man Hawkeye #11 is slated for release in digital store and retail outlets on the 28th of November this year. Kate Bishop and Clint Barton will have their hands full this time. Even if Clint manages to deal with Captain Hydra, there is a whole army of Hydra infantry soldiers that the Hawkeye duo needs to take care of. What happens next? Guess we all will have to wait and find out…..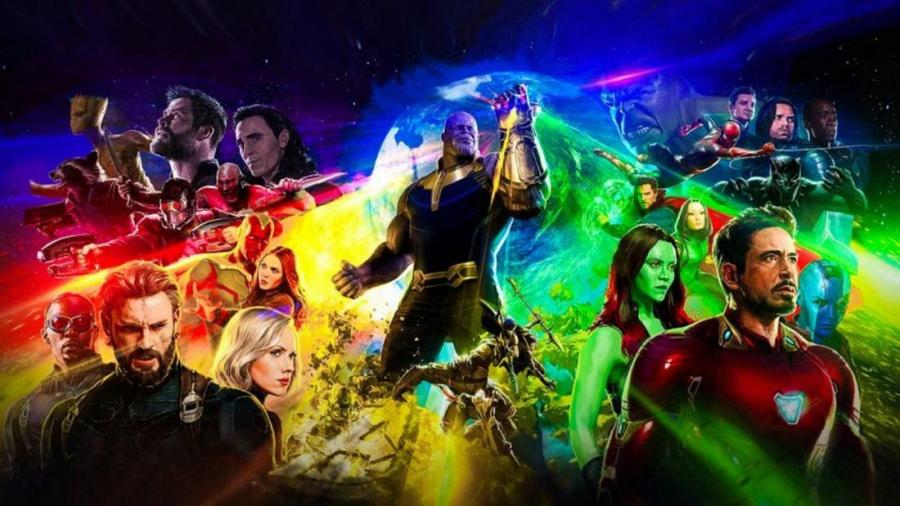 Hawkeye and Captain America appeared last under the MCU banner in Avengers: Infinity War. The official film synopsis for the movie reads:
Iron Man, Thor, the Hulk and the rest of the Avengers unite to battle their most powerful enemy yet — the evil Thanos. On a mission to collect all six Infinity Stones, Thanos plans to use the artefacts to inflict his twisted will on reality. The fate of the planet and existence itself has never been more uncertain as everything the Avengers have fought for has led up to this moment.