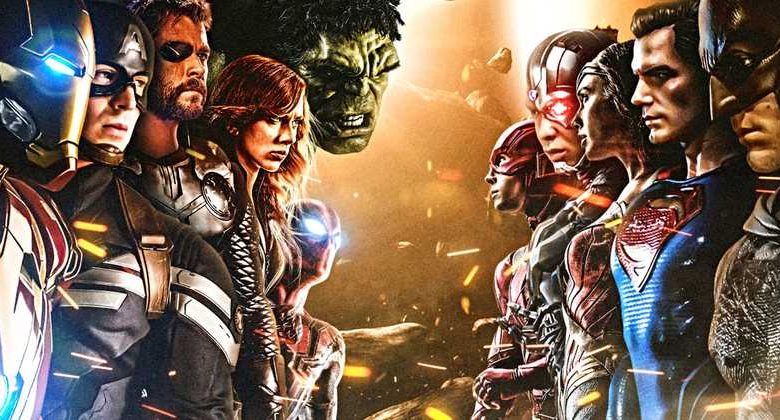 Marvel and DC have always competed with each other. In terms of comics and movies, both have tried their level best to offer us the best of the best stories. Now despite being a competition with each other, Marvel and DC have collaborated in the comics. But the question that remains here is that is it possible to do the same on the big screen. The possibility of a Marvel and DC crossover has been discussed by the fans over the last few years. There is no update on any development of such movies. But let's analyze and see why a Marvel-DC Crossover Event can work, and why it never would.
Marvel-DC Crossover Event Could Work
1. It has happened in the comics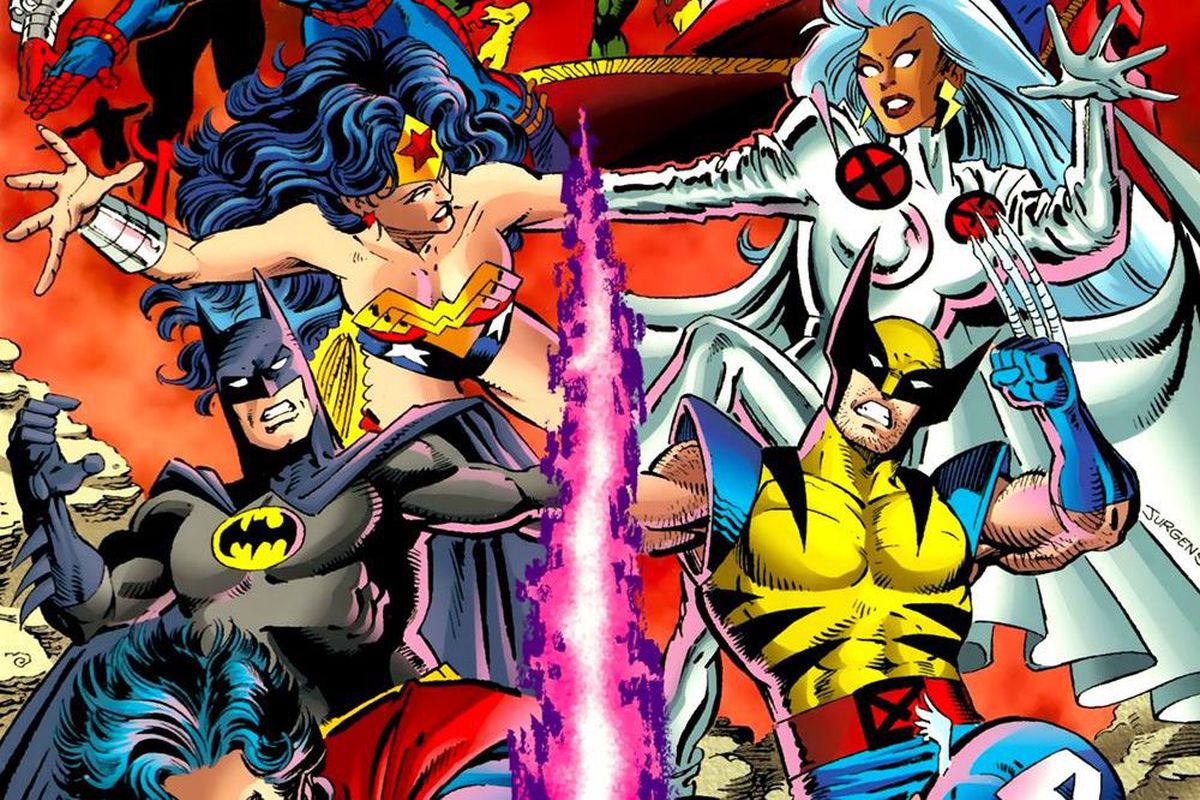 As stated earlier, the Marvel and DC crossover has happened in the comics. Currently, Avengers: Endgame is the highest-grossing film among both the universe. Now there have been many speculations on a movie that can break the record of Avengers: Endgame. For now, the potential can be seen only in a Marvel and DC crossover. Maybe a Justice League sequel could have broken the record but that seems uncertain after the first film bombed at the box office. In the comics, there have been certain matchups like Lobo vs. Wolverine, Superman vs. The Hulk, The Flash vs. Quicksilver, and many more.
2. Studios are running out of ideas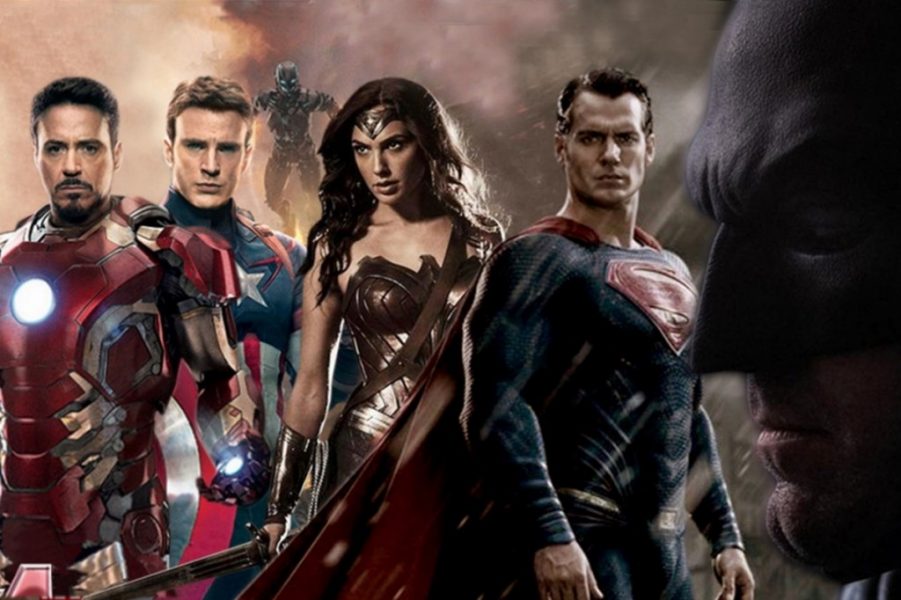 Marvel Studios and DC have applied almost everything in their movies. Millions of other storylines are yet to be explored. But they are going to take some time. When you make a movie, you need to ensure that the audience gets thoroughly entertained. So the best, for now, is to make a Marvel and DC crossover. After the death of Tony Stark, Marvel is struggling with how to bring a similar kind of team back on the screen. DC has also been trying the same after Justice League bombed. Now that is only possible with a Marvel and DC crossover.
3. Never say never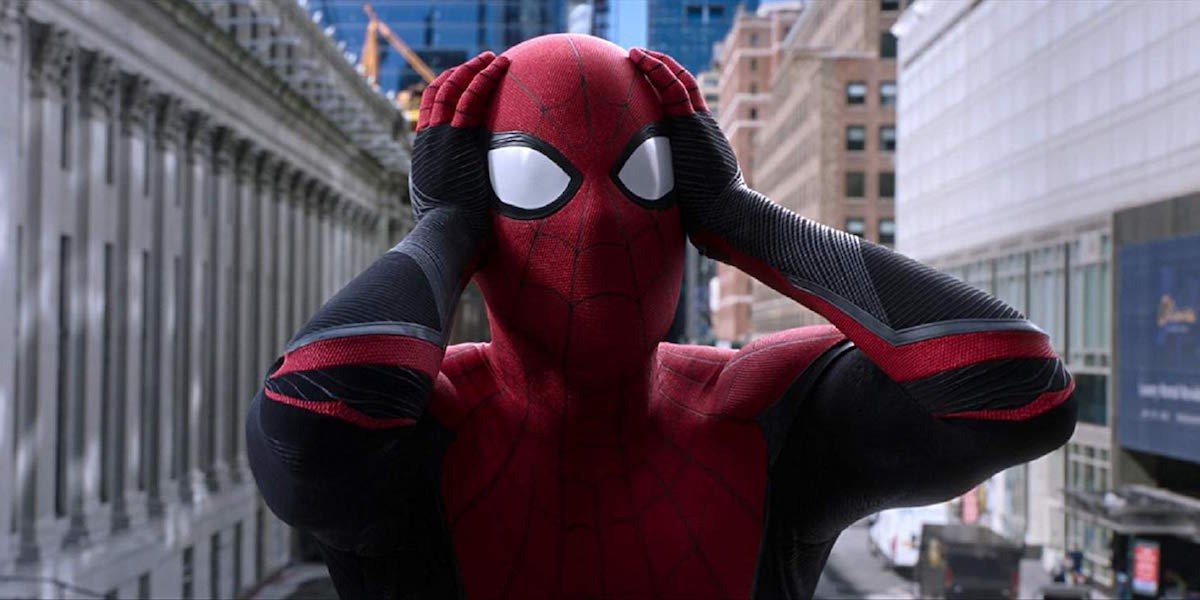 Marvel Studios and DC have experimented on a lot of things in the last few years. While Marvel continued to earn billions at the box office, the DC franchise had to struggle with the critics and audience response along with the box office collections. Now in terms of Marvel, Spider-Man was never a part of the MCU. It was a separate character that was appearing in Sony movies. Now a few rumors say that even Venom might make his MCU debut in the next few years. Now if these two things are possible, then the studios can surely invest some money and make a Marvel and DC crossover. Apart from that, there is a possibility that it will also bring DC films back on the hit track.
4. An amalgamation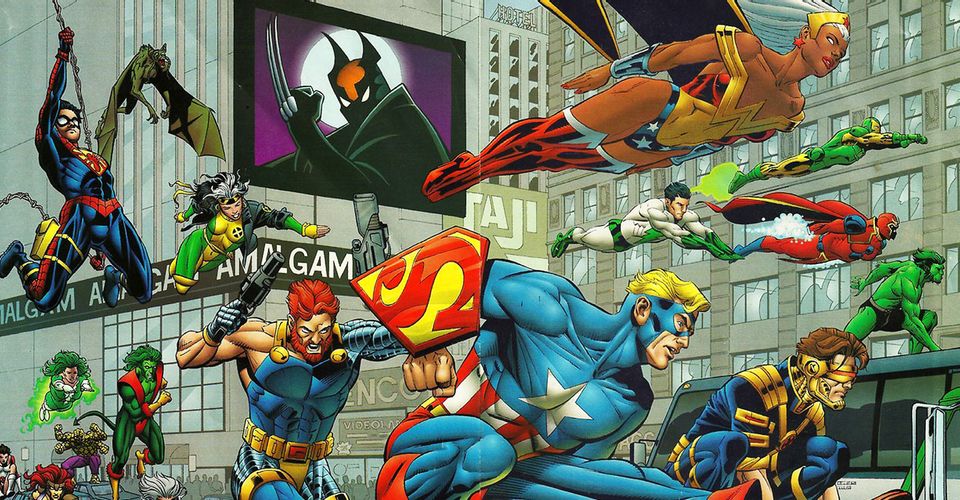 Marvel and DC joined hands with each other for a comic book collaboration in the '90s. This was planned to provide something massive that could be enjoyed by comic book fans. This was named Amalgam Comics and was created to fuse all the heroes and villains to become one. This increased the popularity of Super-Soldier, Dark Claw, Spider-Boy, Deadeye, and many other characters. So the same thing can be used in terms of movies. Marvel and DC can create a new universe with the Marvel and DC crossover along with producing their movies.
5. Money is the common goal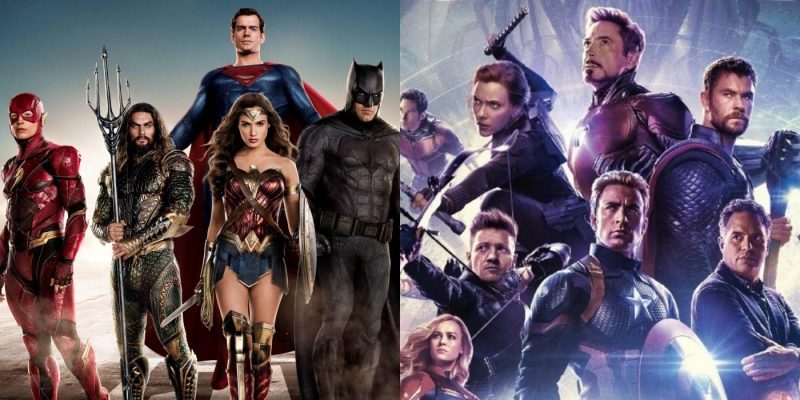 When it comes to movies, the one common thing that matters for everyone in the box office collection. The aim is always to gross more than the budget of the film. The same applies to the Marvel and DC crossover. Now Marvel has earned billions in the last few years. The recent success of Avengers: Endgame also brought them some extra profit. But DC is still struggling with that. Now the advantage of a Marvel and DC crossover will be that the profit earned by the film can be equally shared between both the studios. By doing this, no one will face any loss and somewhere, it will bring some profits for DC.
Marvel-DC Crossover Event Would Never Work
1. Can't please everyone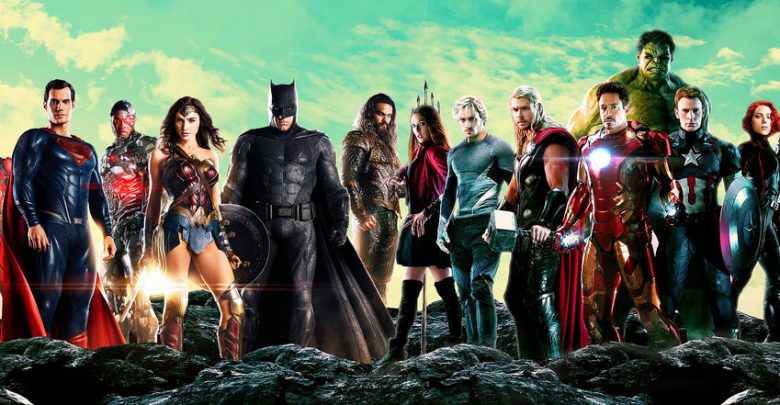 Crossovers are very common in today's world. But the major problem in the crossovers is that the audience also has a specific choice of character as their favorite. They always want to see that character win every battle. Now MCU's superheroes teamed up together in Avengers. But we did not love them collectively. We only had one favorite superhero among a group of superheroes. Now if a Marvel and DC crossover is made, the audience reaction will be mixed since certain characters will be defeated on screen or will die. If it happens with their favorite character, they will not like it and eventually, either one of the studios will lose a group of die-hard fans.
2. DC already shut it down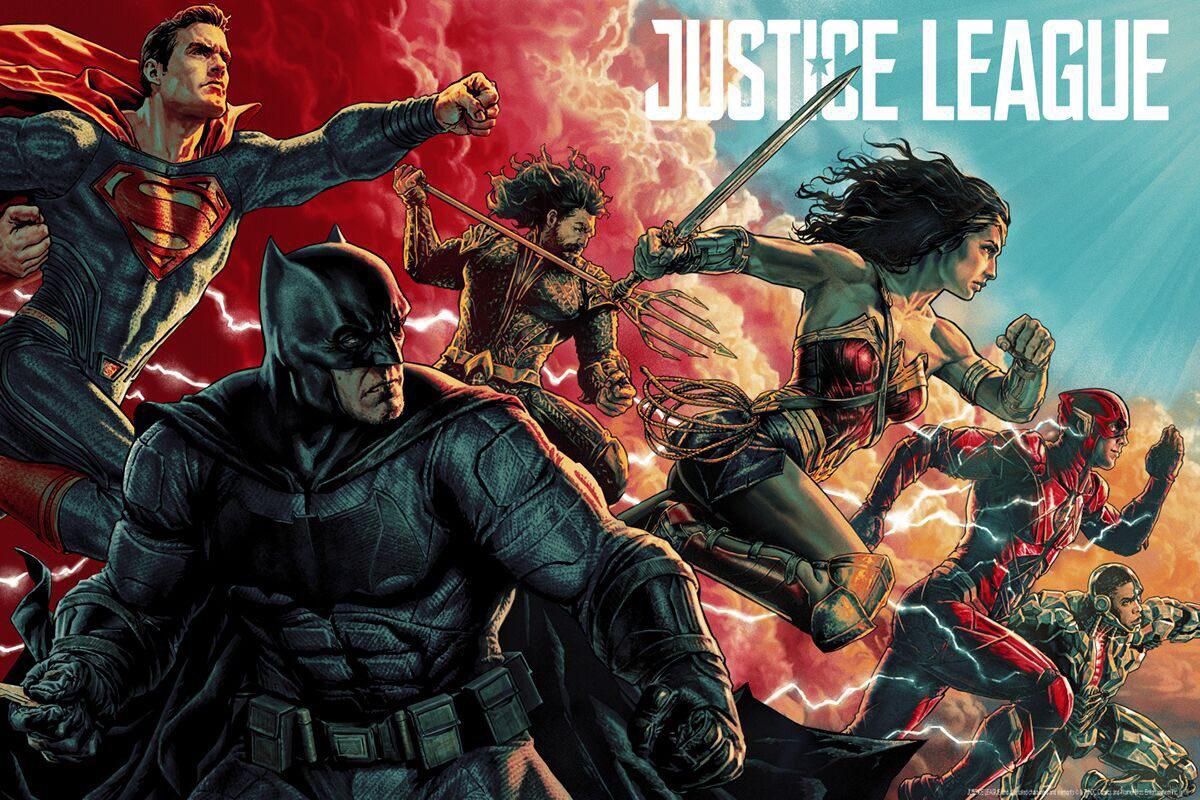 There have been a lot of demands to make a Marvel and DC crossover movie. Now the problem here is that Marvel has continued to impress the audience. But DC has failed to do the same. After Man of Steel, the level of DC somewhere started to fall, and currently, it can be said that they have not improved yet. Justice League was released in 2017 with high expectations. But after it failed, DC decided to focus more on individual movies instead of grouping ones. A Justice League sequel was planned but canceled. Despite the release of Snyder Cut, there have been no plans to revive the Justice League sequel. Now if DC is not interested in making a movie with the best superheroes assembled, they are surely not interested in a Marvel and DC crossover.
3. They poached each other's talent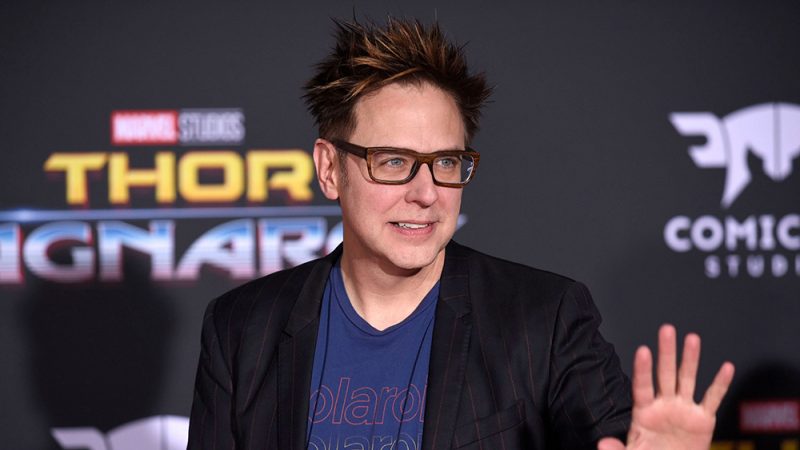 Maybe most of us are unaware of what has been going on, but Marvel Studios and DC have been in holding some grudges against each other. Now Guardians of the Galaxy Vol. 3 was expected to release a long time ago. But the film took a long time to be made since the original director James Gunn was fired by Marvel Studios. He was then hired to direct The Suicide Squad. This brought some issues between Marvel and DC. But despite all this, Gunn has been hired again as the director of Guardians of the Galaxy Vol. 3. A recent report also said that Warner Bros. tried to scoop Lupita Nyong'o and Tessa Thompson out of DCEU by offering them the role of Catwoman in the next Batman movie. But this did not work.
4. Money is the problem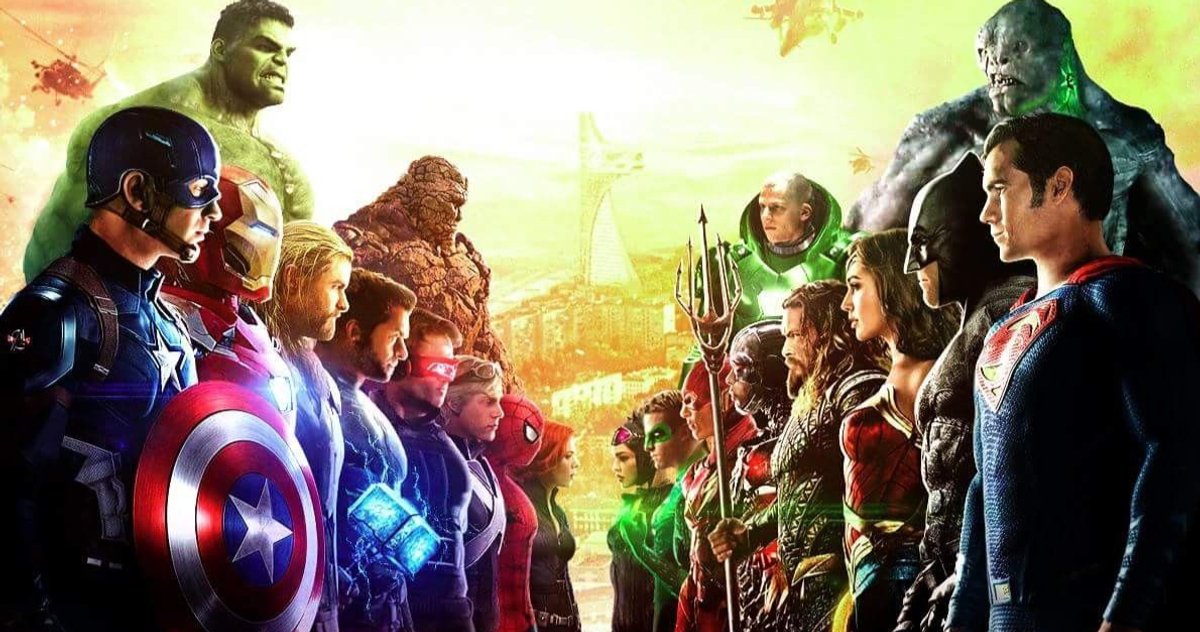 Marvel has delivered a lot of hits since the beginning. There were just a few movies whose collections were not up to the mark or directly bombed. But overall, their net worth is more in comparison to DC. But, the problem in DC is that they have been struggling to impress the audience and critics. A lot of flaws have been pointed out in their movies. This is the reason why DC films don't gross much like Marvel. So their net worth is less than Marvel. Now if a Marvel and DC crossover is to be made, both the studios have to equally invest money. Even if Marvel Studios could do that, the same cannot be done by DC. This might create problems in the making of the movie.
5. Too many cooks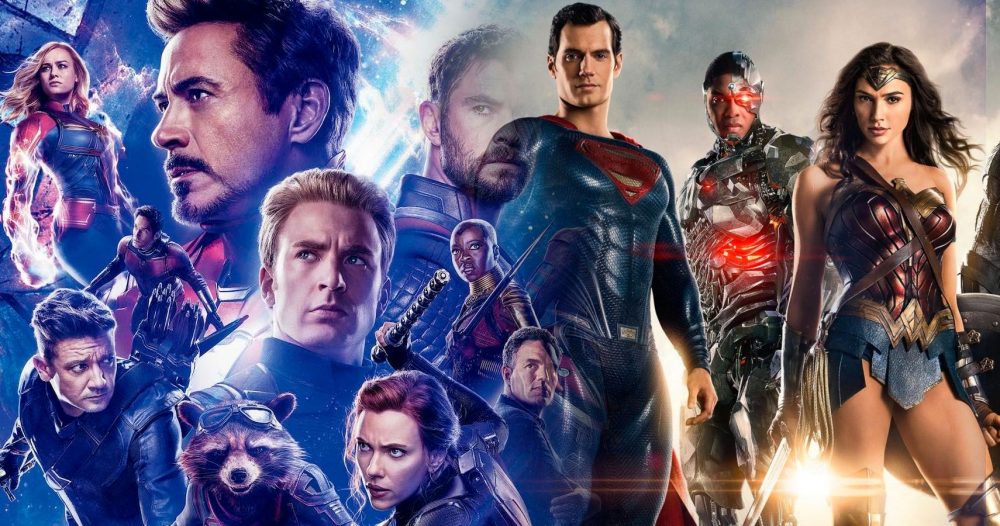 Now what I am going to tell you is a major problem. If a Marvel and DC crossover is to be made, then one writer will not be sufficient. Not just one writer, maybe the movie will also need two or three directors. But the problem is not the number of writers and directors. Here, multiple numbers of people will be working in one single movie. In terms of that, everyone is going to pitch his or her ideas. A few will agree to that and the others would not. This can create a lot of issues. It might lead to clashes and eventually, it will lead to the cancellation of the movie. The movie will work and will be made if everyone works together. But it seems like here it is not possible.
If you ask me, a Marvel-DC Crossover Event can definitely work. It might have been a possibility in today's date if Disney had called Time Warner a few months before AT&T. But that didn't happen and the rest is history. Would you like to see such a crossover? Let us know in the comments.
Follow us on Facebook, Instagram & Twitter for more content.