books
10 Most Powerful Warped Superheroes from Marvel's Infinity Warps Storyline – Ranked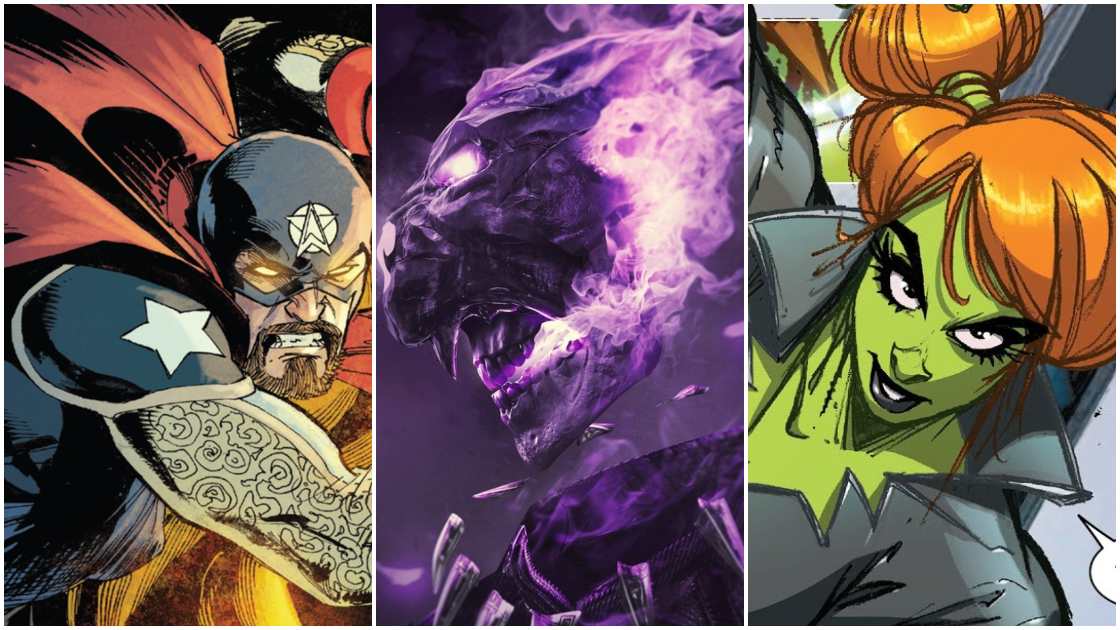 We all love Marvel superheroes. Iron Man, Captain Marvel, Captain America, the Hulk, Doctor Strange, Spiderman, Black Panther – are some of our most beloved idols. We have grown up reading the comic books where our favourite superheroes don their costume and use their powers to defeat the bad guys. After watching the same superheroes fight again and again, the readers asked for something more, something other than the formulaic approach to superhero stories that could keep them engaged. So Marvel Comics gave us the Infinity Warps storyline. The gist of the story is this – Gamora loses her sanity after her soul is lost to the Soul Stone. In order to get her soul back, Gamora kills Thanos and wields the Infinity Gauntlet. She then creates a whole new warped reality just so she could satisfy her quest to get her soul back. This warped reality is made up of superheroes that are actually combinations of popular superhero characters. Presenting – 10 Most Powerful Warped Superheroes from Marvel's Infinity Warps storyline – Ranked.
10. Rick Fury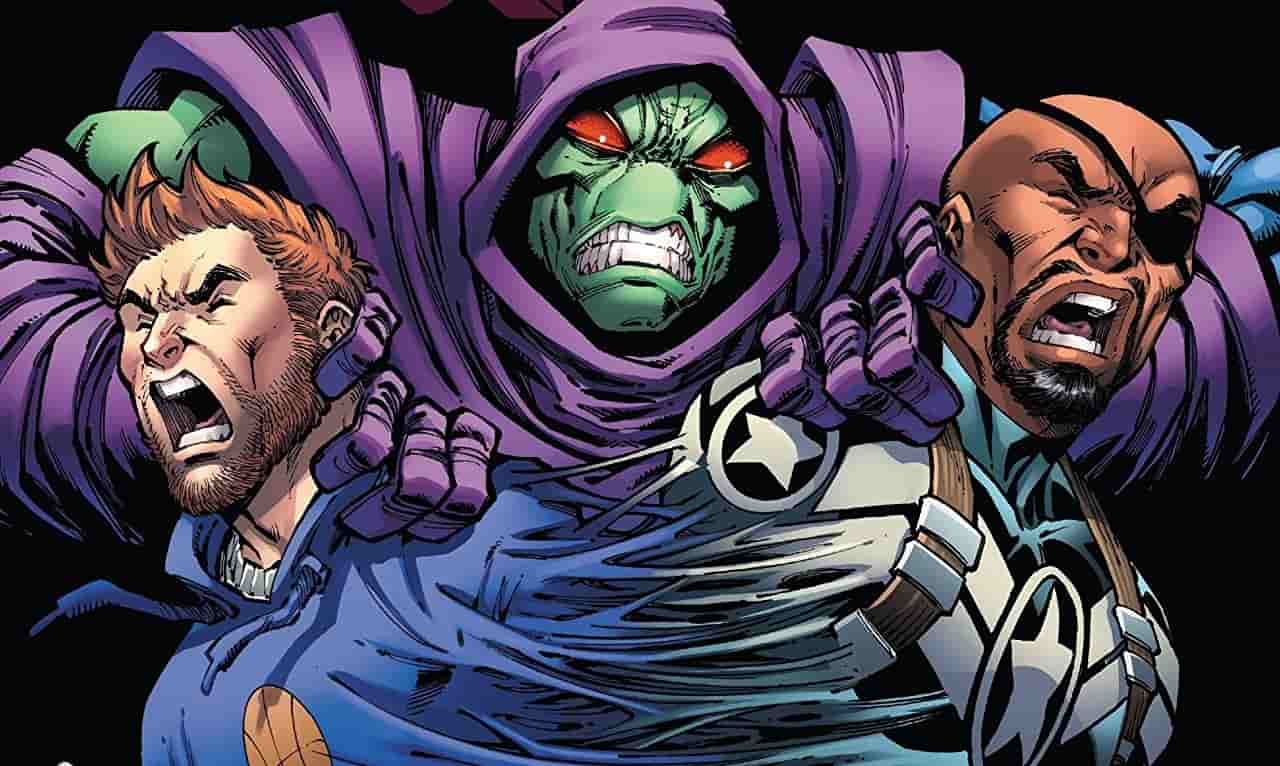 Rick Fury is the lowest entry in our ranked list because of obvious reasons. When Gamora created the new warped reality, two prominent individuals were merged to form a single entity. Rick Fury is the combination of Nick Fury – Agent of S.H.I.E.L.D and Rick Sheridan, a close ally and confidante of Sleepwalker, a person hailing from a world within the Mind Stone called Mind-Scape. Sleepwalker intends to rewrite reality to what it was and restore things. For that he needs Rick Fury's help.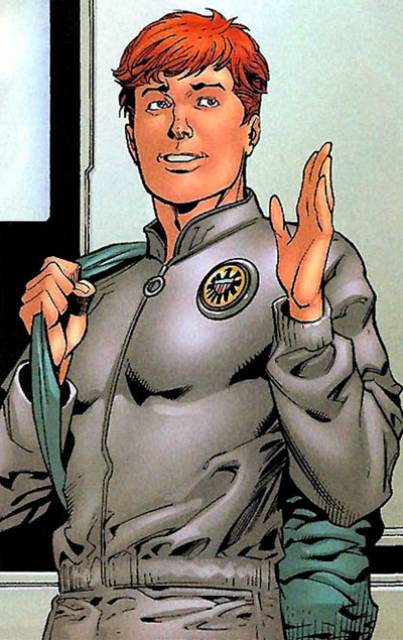 With the various skills and abilities that Nick Fury as acquired over the years along with his vast experience in dealing with the unknown, Rick Sheridan's exceptional knowledge about everything else makes Rick Fury one valuable ally to be friends with.
9. Cat's Eye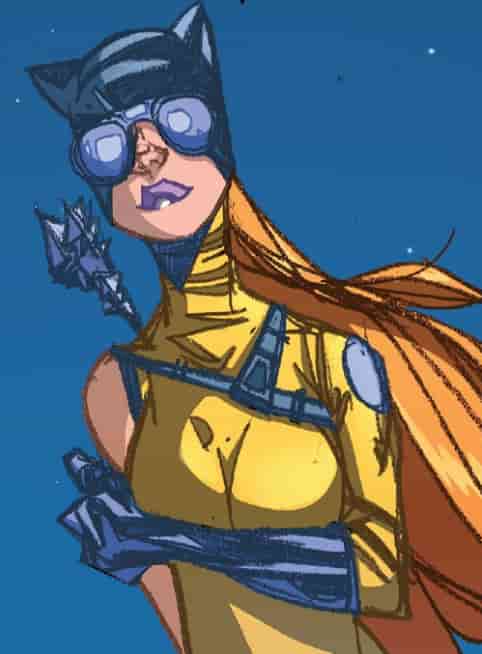 Cat's Eye is a combination of Hawkeye and Hellcat. While most of the warped heroes were fund strolling around in the panels of the main comic book storyline, Hellcat had the privilege of having her own limited series. Hellcat, as we might be familiar with, is a well-known Marvel superhero. Her real name is Patricia Walker and she was most recently a part of Jessica Jones in Netflix. Hawkeye's story, we are assuming everyone is already familiar with. Cat's Eye helps Green Widow infiltrate and sabotage the operations of a global evil affiliate called Chemical Laboratories Industrial.
8. Hot Rocks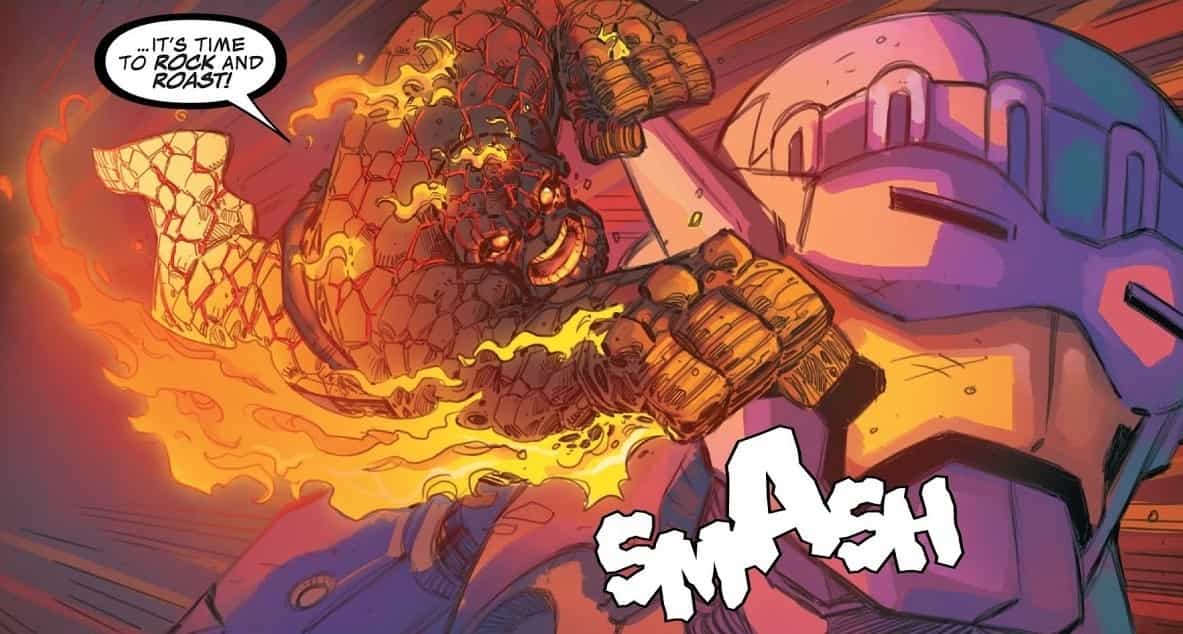 We have all envied how Johnny Storm can just say "Flame On" and fly away into the sky. We have also grown to envy the Thing's inhuman level of strength and his impenetrable hide. Well, it looks like the journey of envy is not ending anytime soon. Johnny Storm just got a new set of abilities. He is now Hot Rocks – a big, flaming pile of humanoid rock formation. He has the power to generate heat and fire like the Human Torch as well as the strength of the Thing. Technically speaking, his unique skills and powers make him one of the strongest superheroes of the Infinity Warps Universe. He is part of the Terrific Two team in the storyline.
7. Mister Invisible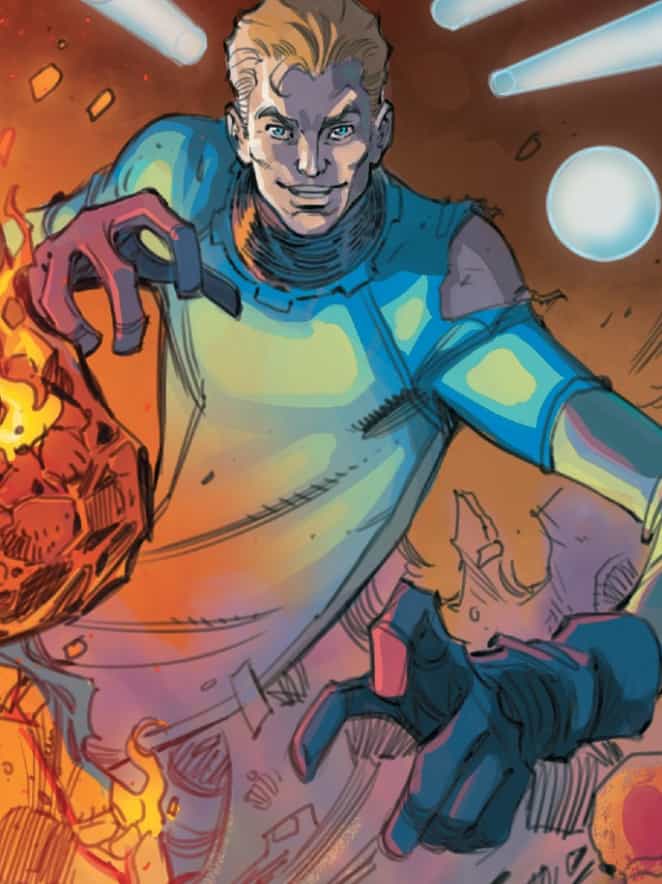 Mister Invisible is the second member of the Terrific Two team, the first being Hot Rocks. As the name suggests, Mister Invisible is the combination of Invisible Woman and Mister Fantastic of the Fantastic Four. Reed Richards is already a profound prodigy and a popular scientist who is known to have developed several fantastical technologies during his tenure. Invisible Woman is probably one of the strongest members of the Fantastic Four. Combining the two actually amplifies Mister Invisible's powers.
6. Green Widow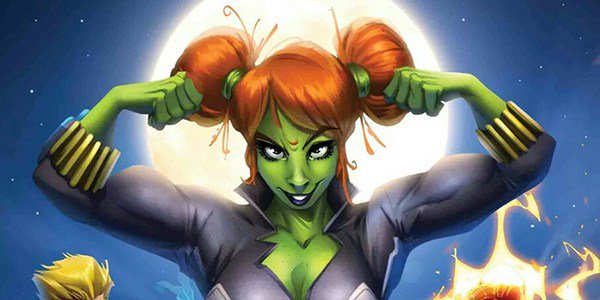 Jennifer Walters was an average woman who never looked or sounded like she is going to do something extraordinary in the future. After Bruce Banner volunteered to donate blood to his cousin, Jennifer Walters, after she met with an accident, her fate changed. As She-Hulk, Jennifer has become one of the Marvel Comics' greatest superheroes to ever exist.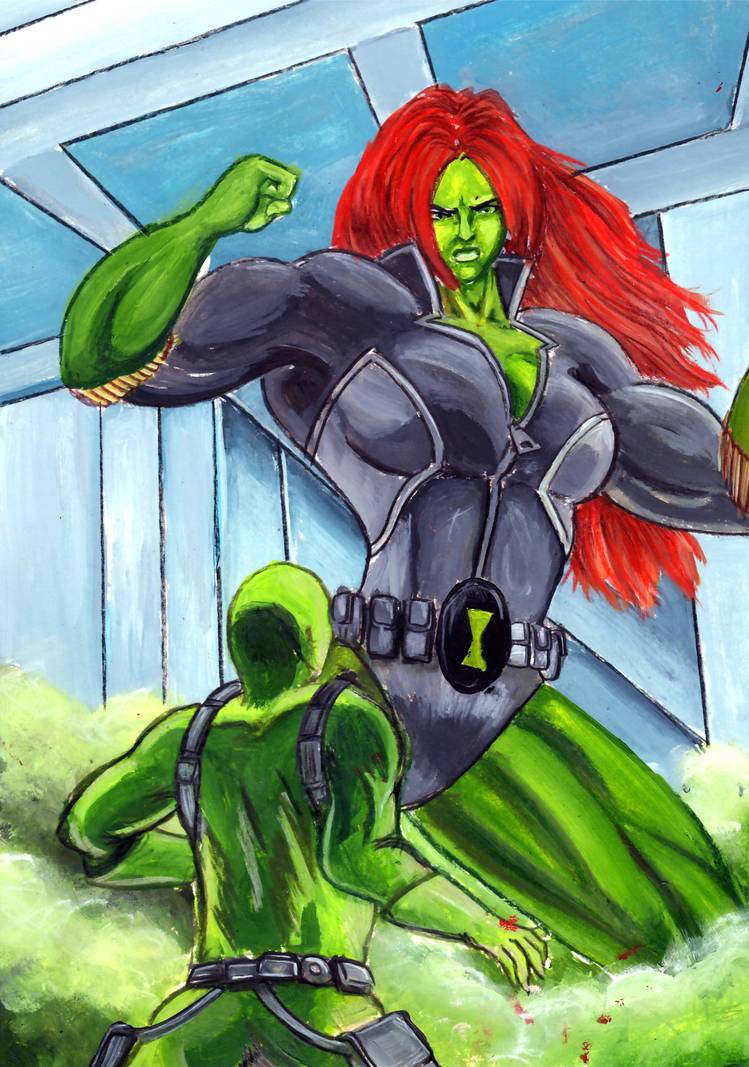 Black Widow is also a very famous superhero from the pages of Marvel Comics. She is also one of the world's greatest spies and assassins. Green Widow is the combination of these two. After years of training and experimentations in the Green Room (Unlike the Red Room where Black Widow was trained), Green Widow is born.
5. Weapon Hex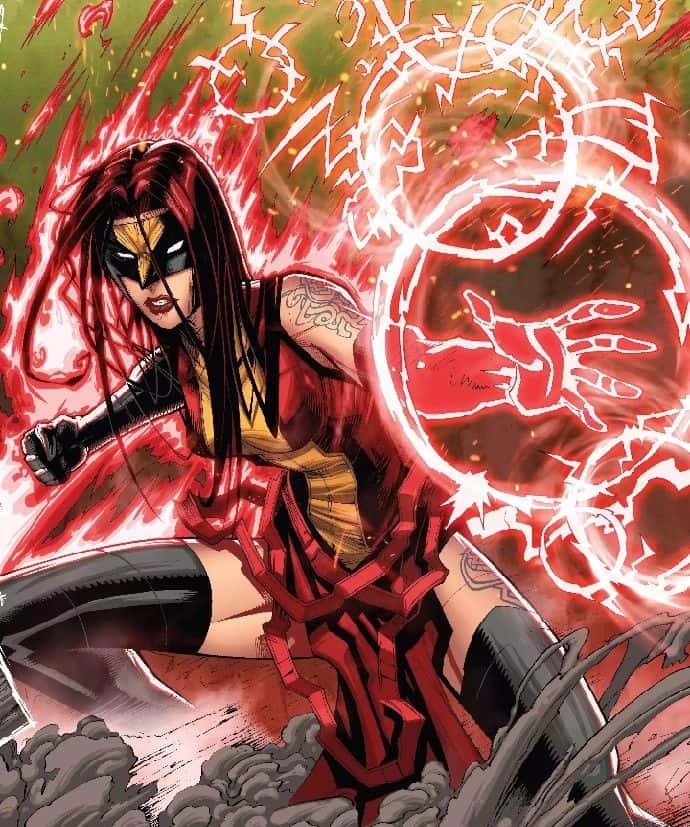 Weapon Hex was the product of an idea when the writers thought to combine two of the most popular emerging stars of Marvel Comics – Scarlet Witch and X-23. X-23 is a clone of Wolverine and she was developed as a replacement for Logan. After being trained in the art of the kill since childhood, X-23 became a well-oiled fighting machine that did her masters' bidding until she turned her back on them and escaped captivity.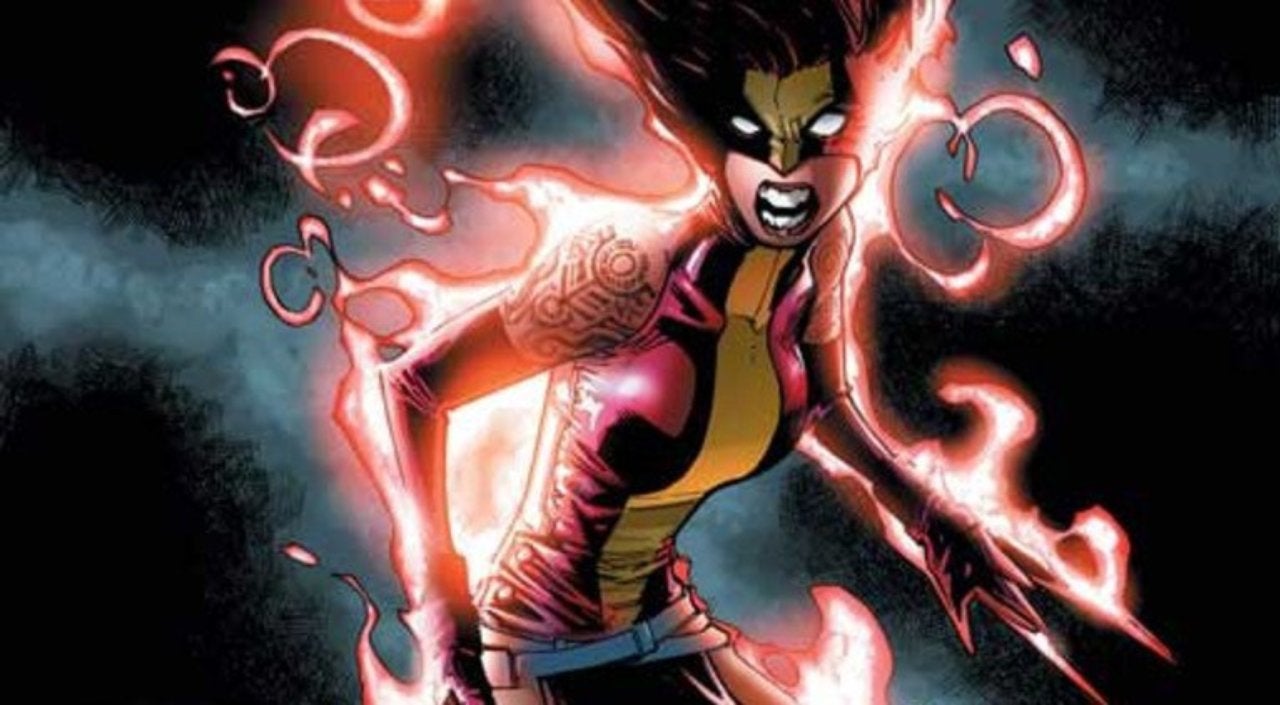 She is now a great asset to the X-Men. Scarlet Witch is the possessor of Chaos Magic and has the power to rewrite reality. Weapon Hex, in this warped reality, is actually born to be a vessel for a powerful demon but she rebels against her own fate and is fighting to keep her bloodlust in check.
4. Arachknight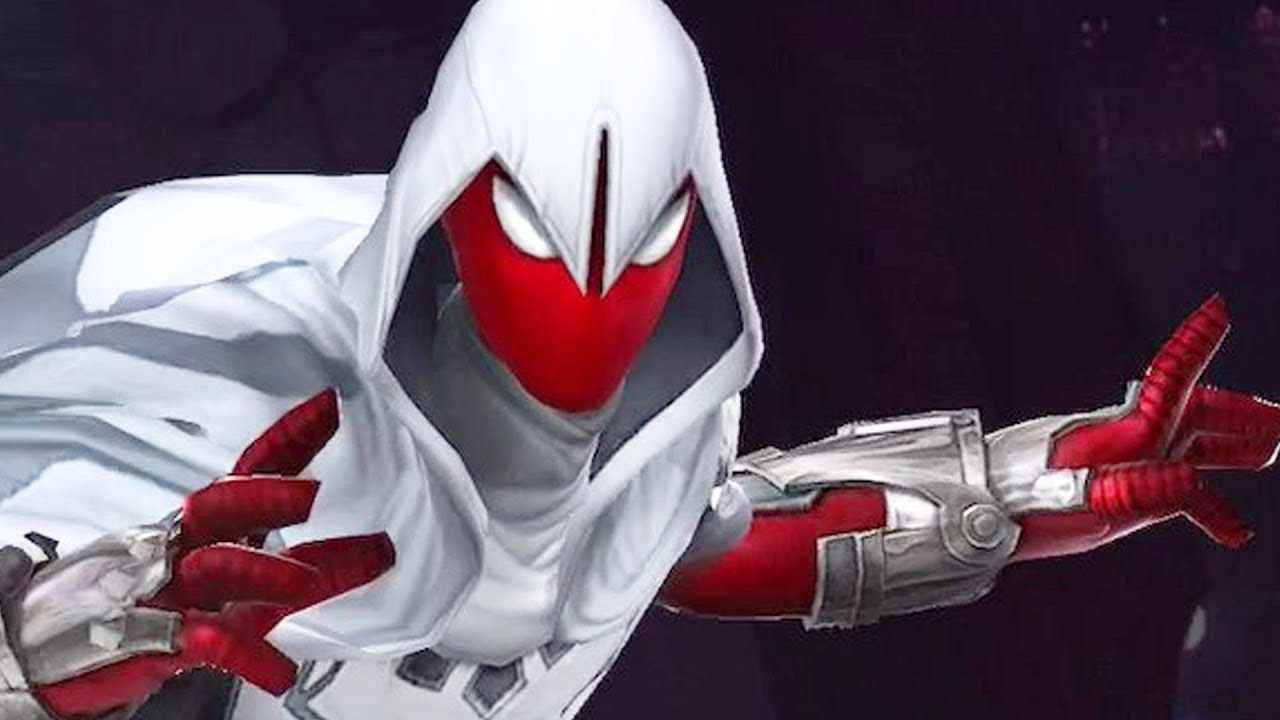 Arachknight has a very sad origin story in comic books. Arachknight is the combination of Moon Knight aka Mark Spector and Peter Parker aka Spiderman. The new vigilante superhero – Arachknight has the level-headedness of Spiderman as well as the crazy, violent attitude of Moon Knight. Arachknight became a reality after Peter Parker survived a fatal attack that killed both Uncle Ben and Aunt May.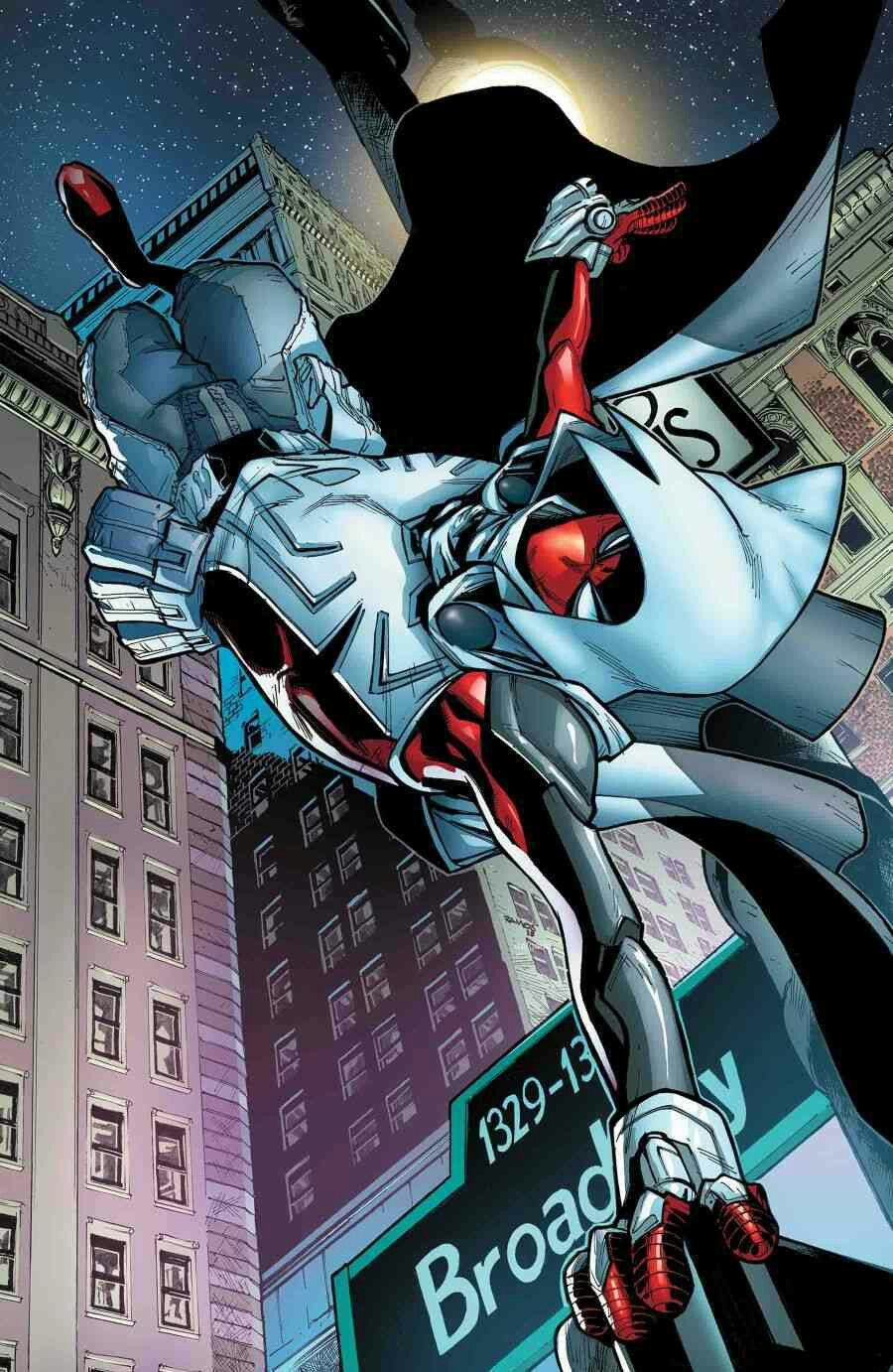 He was soon given powers thanks to a mystical spider totem and now fights evil as the melancholic Arachknight. Arachknight may have started out as an experiment but we still believe this hero has a good potential in the future Marvel Comics universe.
3. Ghost Panther
As the name suggests, Ghost Panther is the terrific combination of Black Panther of Wakanda and Johnny Blaze aka Ghost Rider. The story of the Ghost Panther is also very interesting. In the new Infinity Warps storyline, T'Challa was disgracefully exiled from his nation of Wakanda and he took up a life as a stunt rider in the United States of America. He soon met with a lethal accident that would have killed him had he not met Mephisto.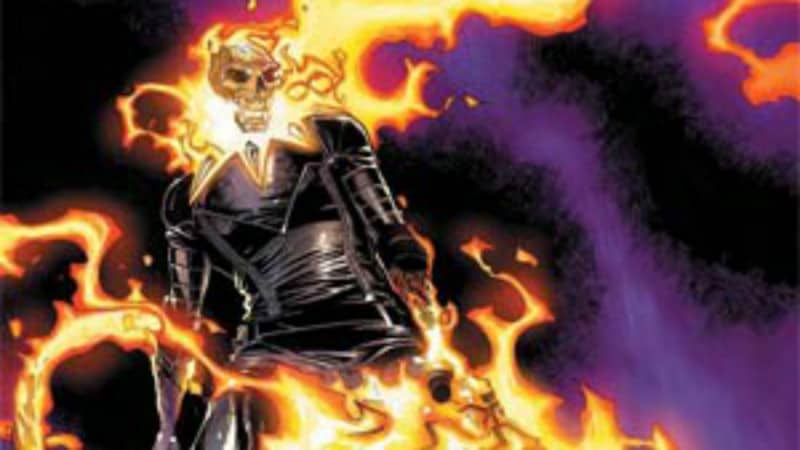 By doing a deal with the Devil himself, Ghost Panther was born. Black Panther and Ghost Rider are two superheroes heavily inspired from cultural elements so it was very interesting to see these two guys join forces. Considering the origin story of both the characters is culturally poles apart, we would like to see how the tale of the Black Panther unfolds in the later issues.
2. Iron Hammer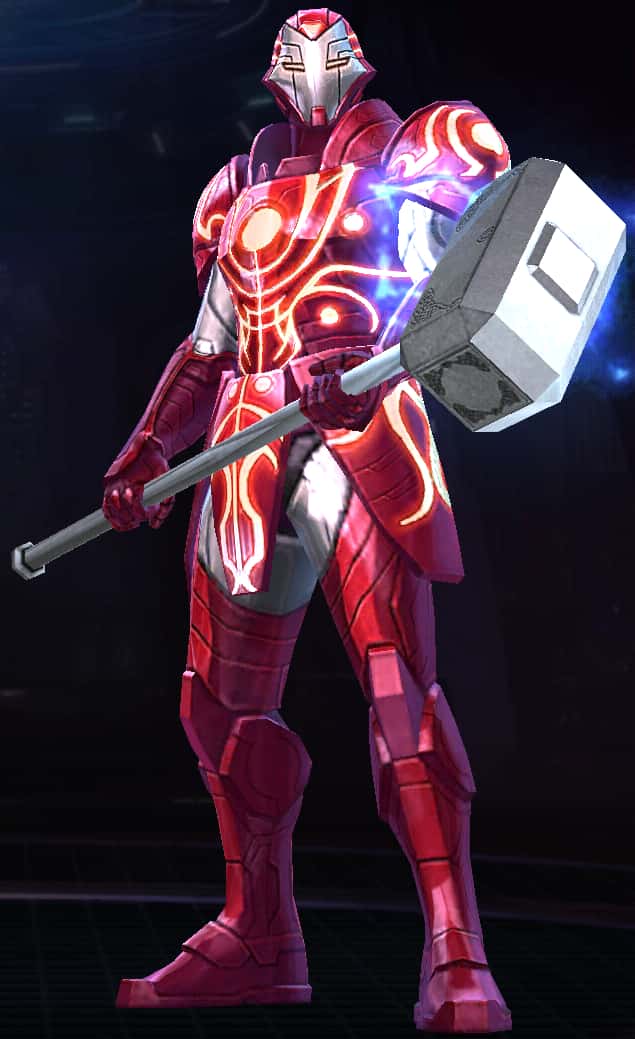 Who would not have liked Iron Man and Thor join hands for a change!! Iron Man, in the new reality, is an Asgardian High-Born prince called Tony Odinson. His father, Howard Odinson, banishes Tony from Asgard due to his cruelty and disregard for authority. Tony builds a new life on Earth. Now the owner of a technological empire, Tony adapts the name Sigurd Stark and has no recollection of his past as an Asgardian prince.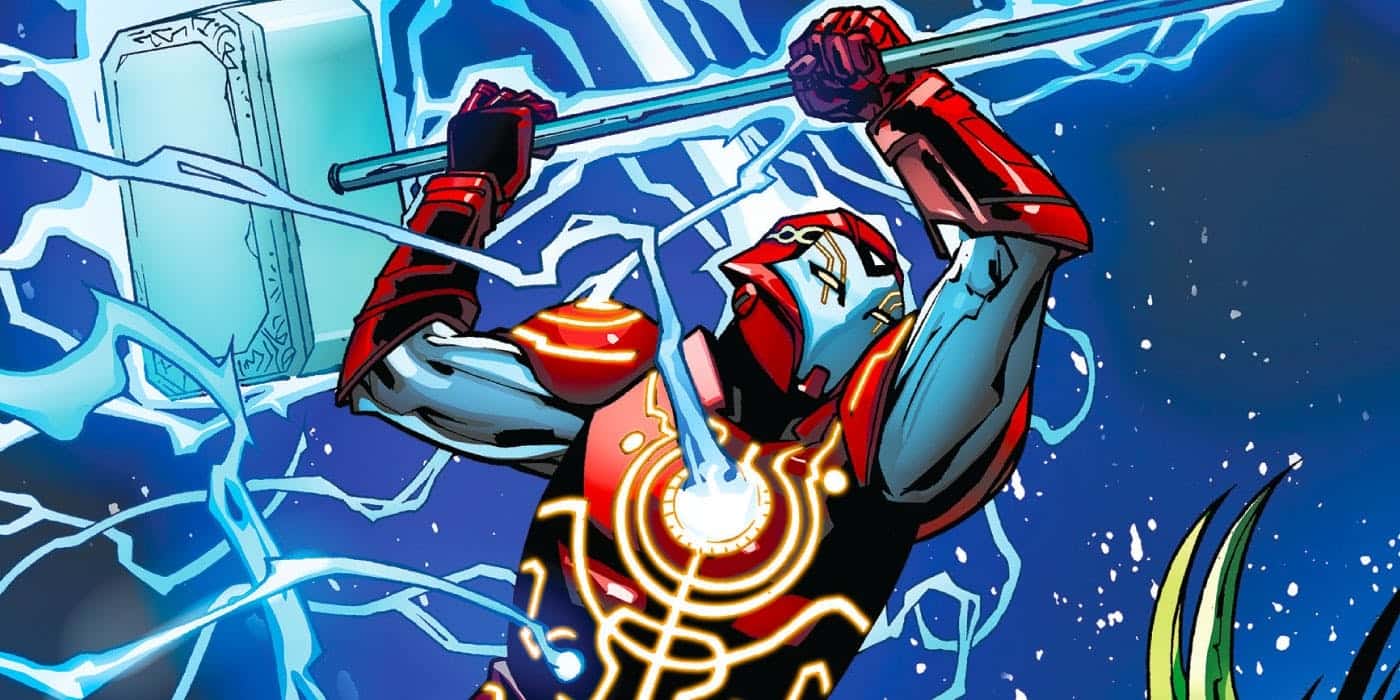 The god of Norse mythology is inherently strong. But when you give him the mind of Tony Stark, what would stand before us is a force of Mother Nature. Equipped with Asgardian technology and the knowhow of a great human genius, Tony became a successful businessman, superhero and a well-respected figure in the global community.
1. Soldier Supreme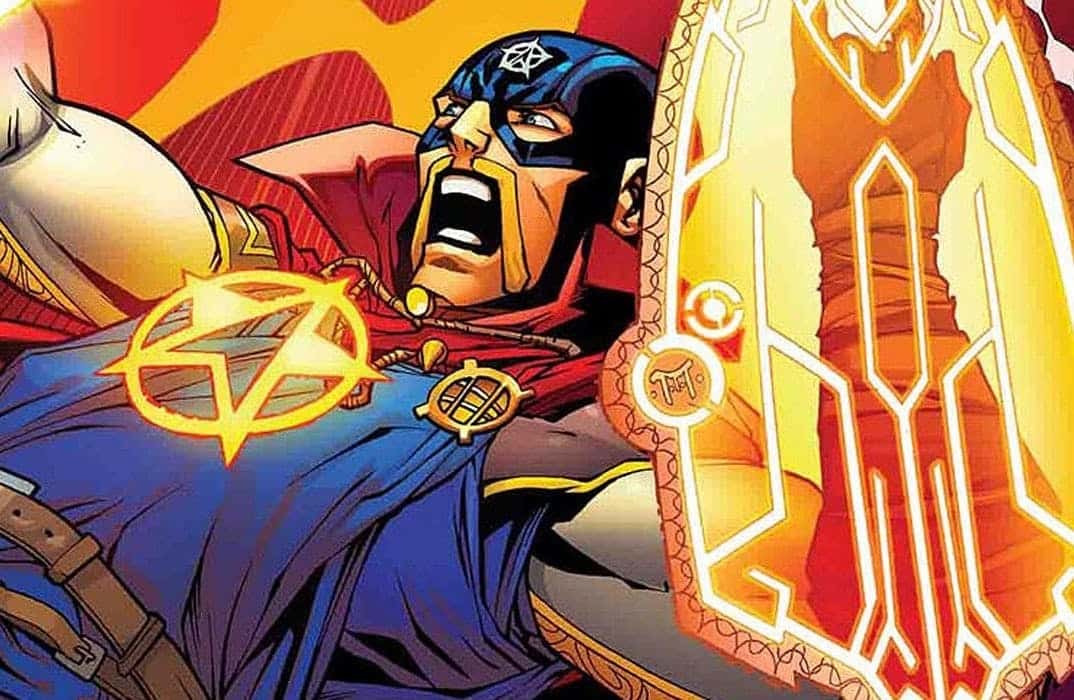 Soldier Supreme has to be the strongest superhero of the Infinity Warps timeline. In the new reality, Soldier Supreme was the result of Steve Rogers volunteering to become the newest test subject of America, who was looking for a human guinea pig to gauge the effects of a new super soldier experiment. The experiment, as revealed by Abraham Erskine later, was nothing but a mystical spell of ancient magic that not only turned Steve Rogers into the peak of human physical and mental potential but also gave him access to incredibly powerful arcana. Soldier Supreme was so powerful that he single-handedly fought and defeated Dormammu Red and even helped stop Gamora, who had the Infinity Gauntlet in her possession at that time.