books
13 Most Controversial Comic Book Moments of 2018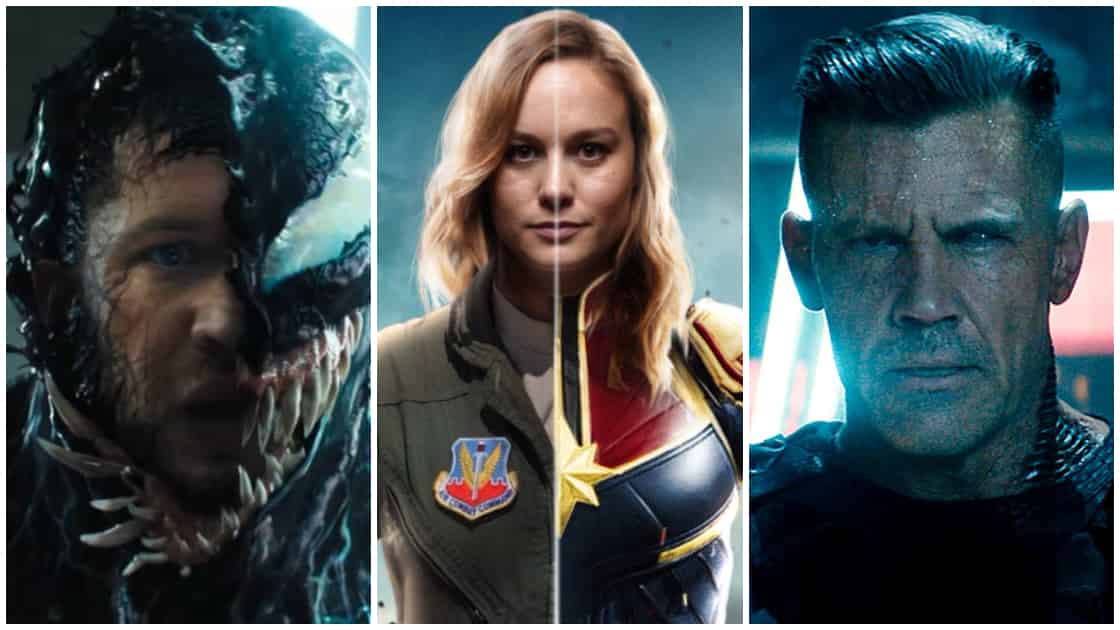 The comic book industry has a huge fan following and millions of customers around the globe. It is a thriving sector where the sky is the limit. But it is also a very competitive one. Marvel and DC are not the only players in the market. Several others like Top Cow, Image and Dark Horse also are pretty big names, which is why every comic book industry has to think of radical and innovative methods to attract readers. And sometimes, those unconventional ventures seriously backfire, tarnishing the publication's reputation and angering its fans in the end. 2018 was no stranger to this phenomenon. Presenting – 13 Most Controversial Comic Book moments of 2018!!
13. Marko's Death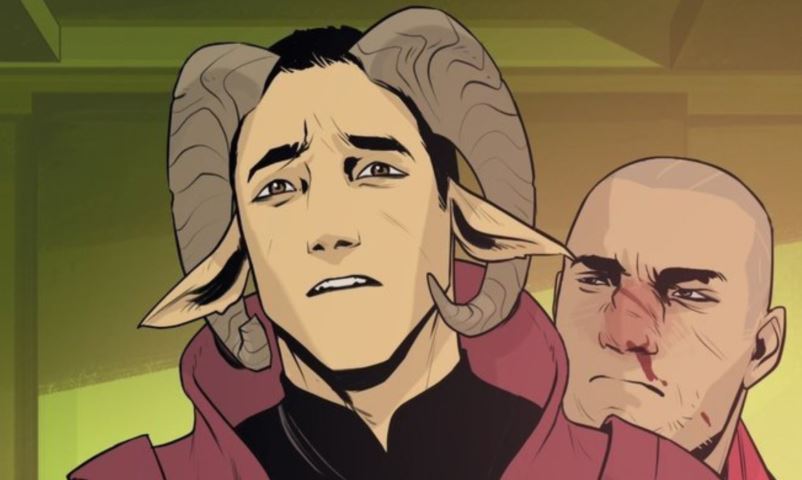 The Saga series is a pretty well-known American comic book arc in the United States. Many would argue that is probably the best. The story follows newlywed couple Marko and Alana as they travel the galaxy to protect their child Hazel. Marko is a very popular character in the Saga series and is one of the two leads of the franchise. And he was just killed abruptly by a bounty hunter sent to bring back Alana back to her oppressive family in Saga #54.
12. Requiem's true identity-reveal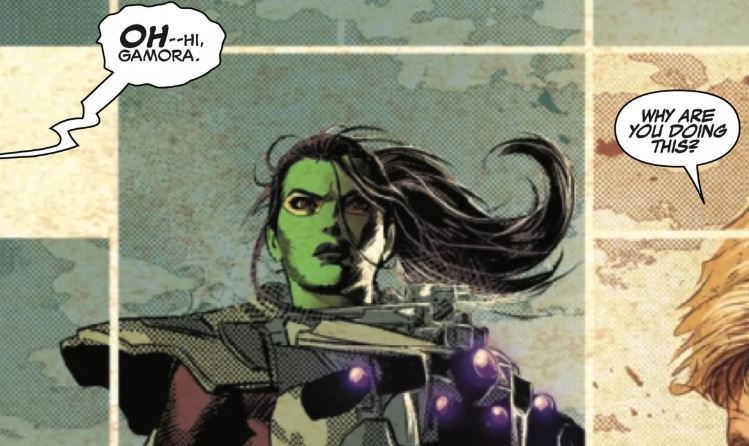 The Infinity Wars storyline has several wow moments. One such moment that caught the fans completely off guard was the fact that Requiem, a new player in the supervillain game, managed to kill Thanos by slitting his throat. What's even more surprising is that Requiem turned out to be Gamora. She had lost her soul to the Soul Stone and had gone mad. In the process of regaining her soul by completing the Infinity Gauntlet, she had killed several of her allies, including her lover Star-Lord, whom she impaled in the chest.
11. Venom dies to save Eddie Brock's life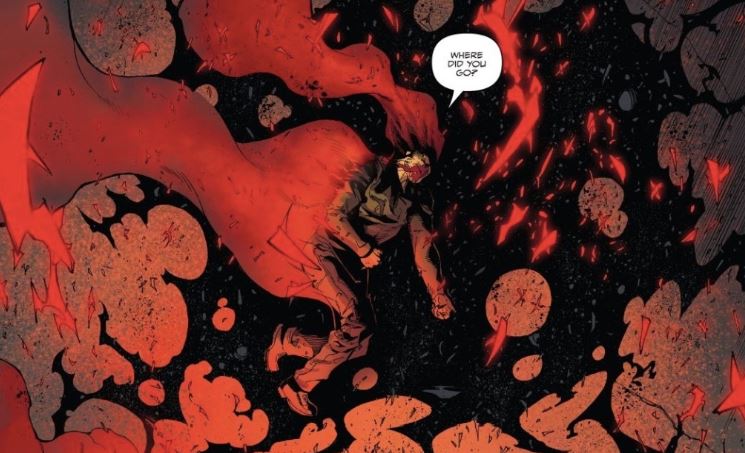 The Venom symbiote originally wanted to just be an agent of chaos. But after bonding with Eddie Brock, it realized that the world deserves a chance and thus, Venom became an anti-hero. In Venom #7, the Venom symbiote makes the ultimate sacrifice to stop Knull, the Symbiote God of Darkness and Void. Venom saves Eddie but is forced to die along with Knull. The final conversation between the symbiote and Eddie before the Venom symbiote bids goodbye is a really emotional one.
10. Cable's Death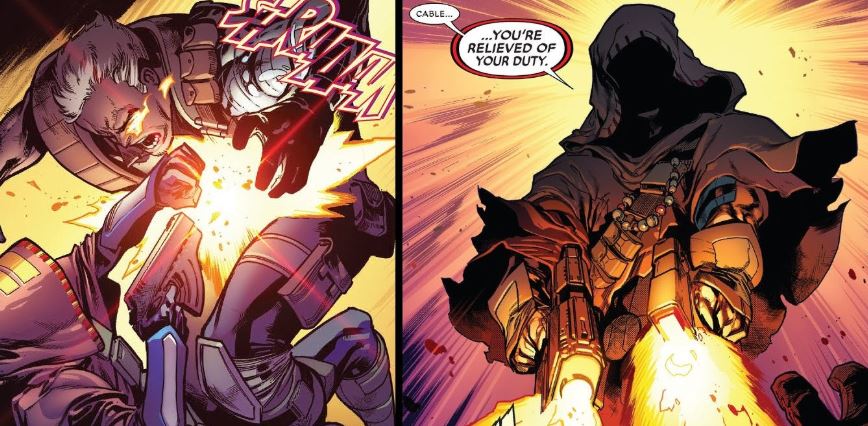 In Extermination #1, Cable is killed by a mysterious stranger. That Stranger is revealed to be Cable himself. The former was killed by the latter who was a younger version of him because the latter thought that the older Cable had gone soft in his ways. But wait, there is more!! The Younger Cable is not from this timeline. He is independent of the Extermination timeline and travelled to that era at around the same time the other Cable did. One time travelling Cable killed another time travelling Cable.
9. The Purple daughter of Jessica Jones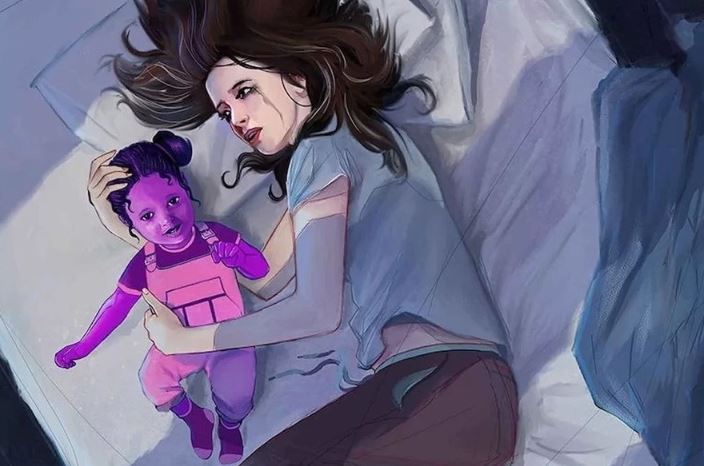 Jessica Jones is a troubled woman. After years of psychological and physical abuse at the hands of Killgrave aka the Purple Man, Jessica managed to escape him and build a life with Luke Cage. She even became pregnant with his child and things were looking up for Jessica. But then came the shocker – In Jessica Jones: Purple Daughter, Danielle Cage, the daughter of Jessica Jones and Luke Cage, one day returns home with completely purple skin. This means that Danielle is not Luke's daughter but Killgrave's. Why cannot sometimes things go the right way in Jessica's life?
8. Doctor Manhattan is the bad guy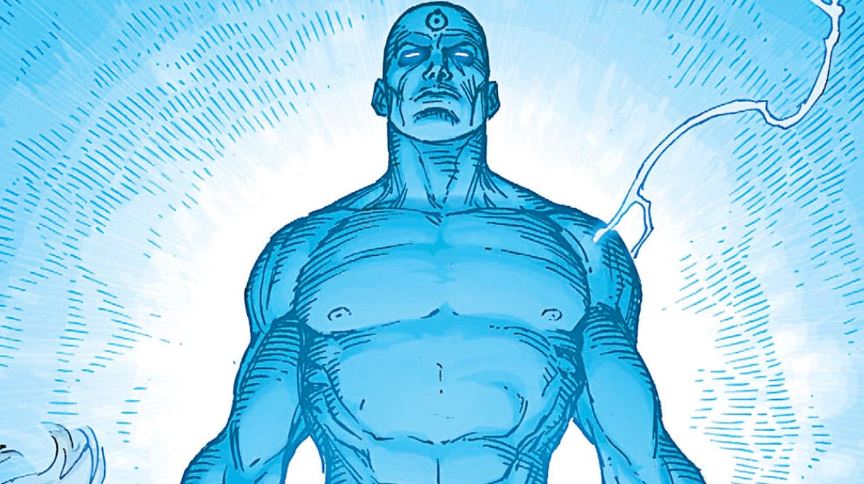 In The Doomsday Clock series, Doctor Manhattan turns out to be the guy who is messing up the fabric of reality with his space and time-warping powers. He had been playing the other heroes and using the different universes as his personal petri dish to experiment on. In the eighth issue of Doomsday Clock, Manhattan is seen openly attacking Superman and Fire Storm. The next issue's preview shows Dr Manhattan turning several heroes to red dust so the fight is not over yet.
7. Wonder Woman's demonic possession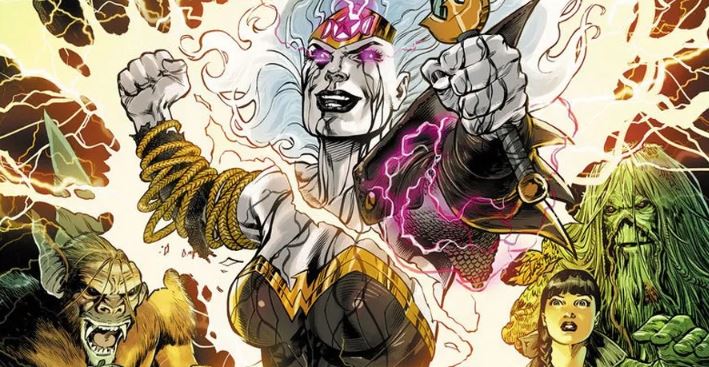 Hecate is the mother of all magical energy that ever was, is or will be in the DC Comics Universe. She just possessed a superhero we thought to be morally impregnable and the most level headed member of the Justice League. Wonder Woman is possessed by Hecate and she annihilates the Greek Pantheon on a quest to rewrite the rules of Magic in Justice League Dark #4. The Hecate possessed Wonder Woman is soon subdued by the heroes but it just goes on to show how a comic book storyline can shatter long-held fan beliefs in seconds.
6. Batman kills the KGBeast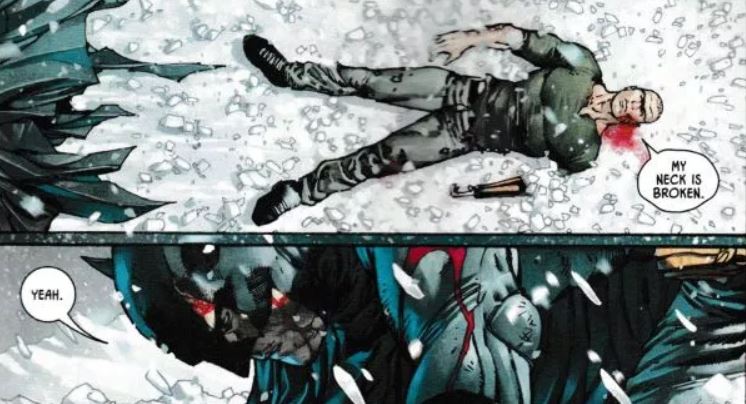 After Nightwing aka Dick Grayson is brutally killed by the former Russian operative turned mercenary, Batman tracks down the KGBeast to a snowy wasteland in Russia. There he battles the villain head on and eventually wins. Most would think that Batman would leave the KGBeast for the authorities to take care of. But he doesn't. Instead, Batman avenges Dick Grayson's death by killing the KGBeast himself. Batman's signature and sacred trademark code of "No Killing" have finally been broken.
5. Return of Wolverine and the fate of X-23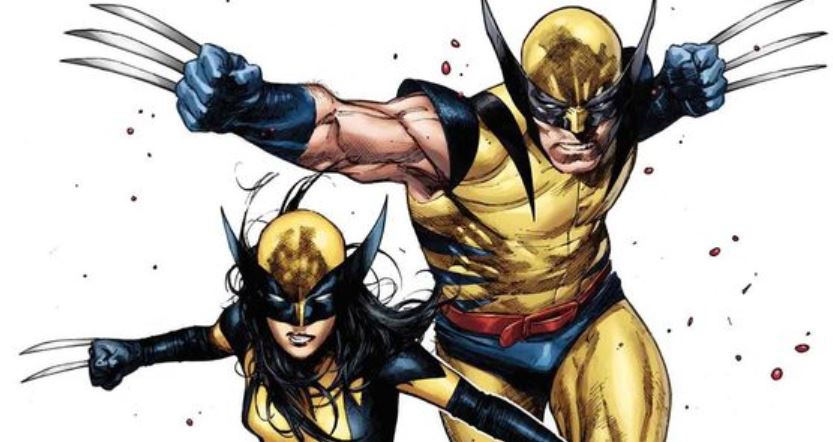 When Wolverine died in Marvel's Death of Wolverine storyline, the fans were pissed. When Marvel brought back Logan from the dead just when the readers were getting used to X-23 as the new Wolverine, fans were even more pissed. X-23 was doing a splendid job as Wolverine in X-Men Red. But Logan's return from the afterlife means X-23 has to face a 'demotion' of sorts. Wolverine has some cool new powers though so that is something to look forward to.
4. Captain Marvel's changed back story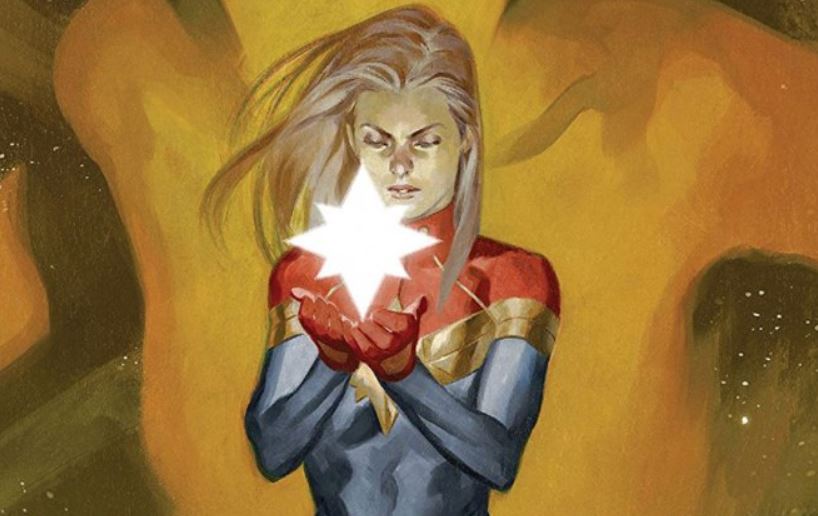 Captain Marvel's official back story was that she was the result of extra-dimensional energy mutating her body and giving her superpowers. But in the comic books, that story has now been changed. In The Life of Captain Marvel, we come to know that Carol Danvers' father was involved in an affair with a woman who was actually a Kree. So that means Carol is half Kree by heritage and thus her powers were not 'given' to her but activated. This changes things in a major way for the Binary Superhero. It is yet to be seen which version of Captain Marvel's backstory is used in the movie coming out next year.
3. The Sanctuary Massacre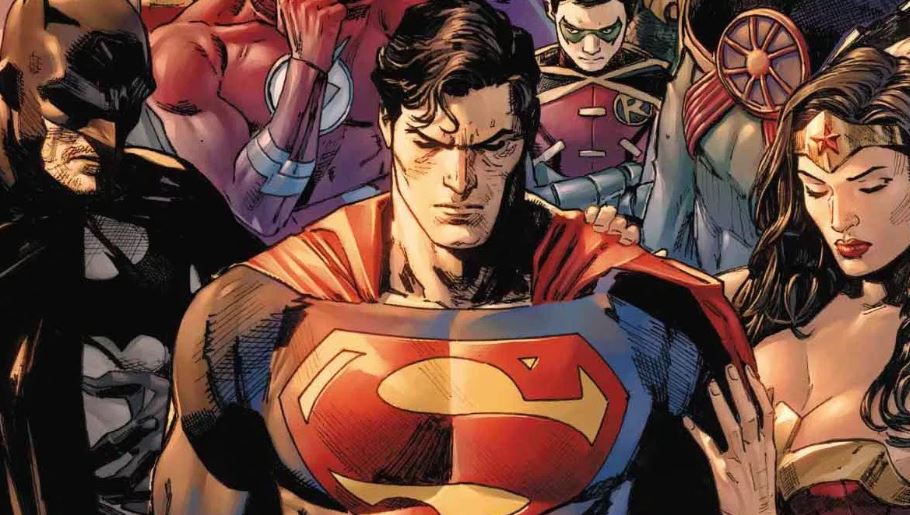 Heroes in Crisis is an on-going comic book series that is also the work of Tom King, the George R.R Martin of comic books. And just like the Red Wedding from Game of Thrones showed us death and destruction in all its glory, Heroes in Crisis reveals the superhero massacre that happened in the Sanctuary, a place where superheroes were supposed to go to have psychological evaluation and treatment to help them cope up with their superhero lives. Superman was the first to discover the bodies of the fallen heroes which also included popular DC Characters like The flash and Arsenal.
2. Mister Miracle's death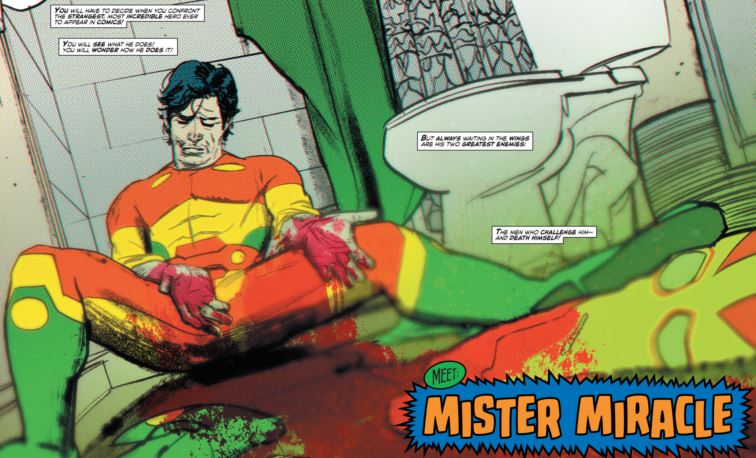 Tom King has managed to really unravel the fans' greatest fears by his heart-wrenching storylines this year. After Heroes in Crisis and Batman, Tom King also lends his skills to create the Mister Miracle series, one of the best comic book arcs to come out this year. In Mister Miracle #12, Scott Free aka Mister Miracle ventures into psychologically unravelling questions about the meaning of life and existence. As the series nears its end, the readers are forced to think whether Mister Miracle has actually died or has he finally transcended the web of life and become a part of something else.
1. Batman and Catwoman's marriage ends up in disaster
Batman has always been this stoic and melancholic fellow who would like to brood and revel in the pain that the world has inflicted on him. That is what makes Bruce Batman as he knows the pain, living it each and every day of his life. His cursed way of living was about to get one silver lining when news came that Batman and Catwoman would soon marry in Batman 350.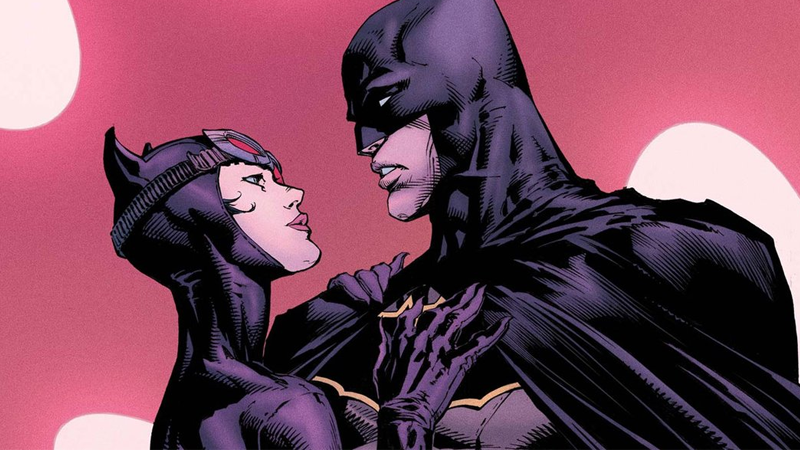 It was only then that we found out that Catwoman left Batman because she realized that the marriage would make Bruce Wayne finally happy. And a happy Bruce Wayne will no longer need to be the Batman to fill the void in his heart. So Selina Kyle ditched Bruce and the fans were writhing in anger as what this meant was that Bruce is doomed to a life of loneliness as long as he is the Batman.