Books
Marvel Comics Update: Deadpool Is The New Black Panther!!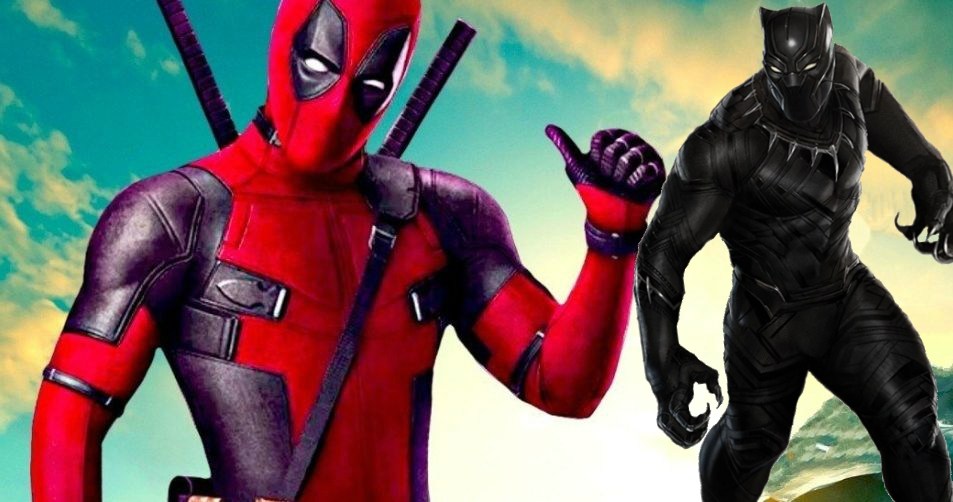 It never comes as a surprise when Deadpool does something crazy. Each and every action he makes is a literal slap on logic's face. He is just that stupidly awesome. The Marvel Comics have used this characteristic of his to full effect. Whenever any comic book features Deadpool in its storyline, every reader is sure to expect that things are going to get uglier and even more insane than their wildest imaginations. This is exactly what has happened in a recent story arc featuring Black Panther, the King of Wakanda and Deadpool aka Wade Wilson aka the merc with a mouth. The next sentence will leave you in a split. Marvel Comics has just made Deadpool the new King of Wakanda!!! Presenting – Marvel Comics Update – Deadpool is the new Black Panther!!!!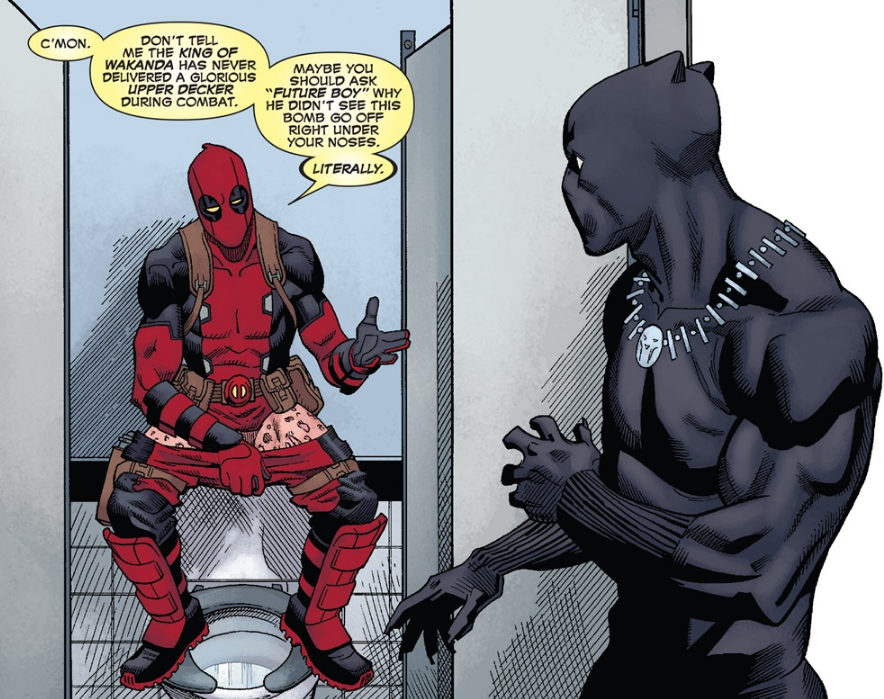 Marvel fans know how awesome it is to see Black Panther and Deadpool together. Each time they meet in the comic books, the stories sell like hot cakes. Marvel has done it again with Black Panther vs. Deadpool. In this new storyline whose first issue will be released only in the near future, the cover art has gotten every marvel reader riled up.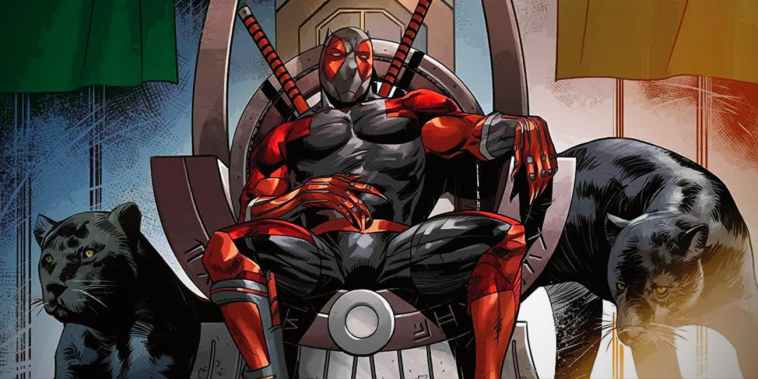 The cover art shows Deadpool sitting on the throne of Wakanda, the hyper-advanced African Nation that also happens to be the kingdom that T'Challa aka Black Panther rules. The storyline is going to be bat-shot crazy but fans are still excited as to how the story goes down to the wire.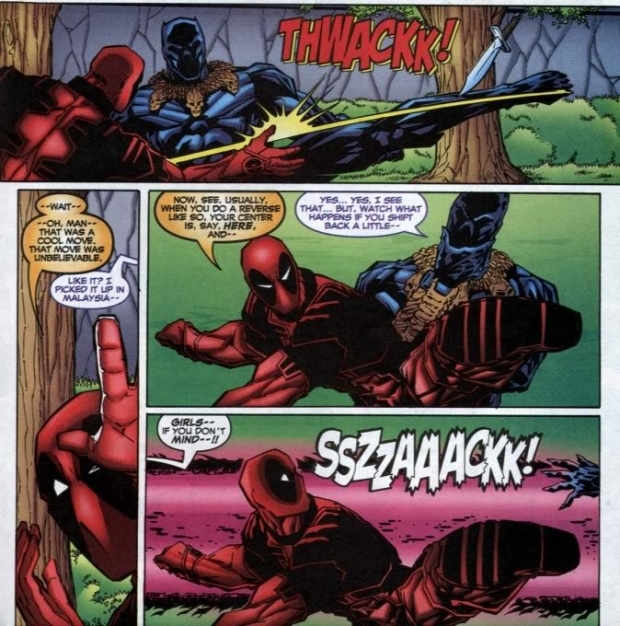 Just how does Panther-Pool come into being? Or should we call him Dead Panther?? Just what brings these two heroes at loggerheads with each other? The story is quite simple. Wakanda has a truckload of vibranium. And Vibranium is just what a close friend of Wade Wilson needs to survive. The friend of Wade is dying and he won't live if a supply of vibranium is not provided to support his body.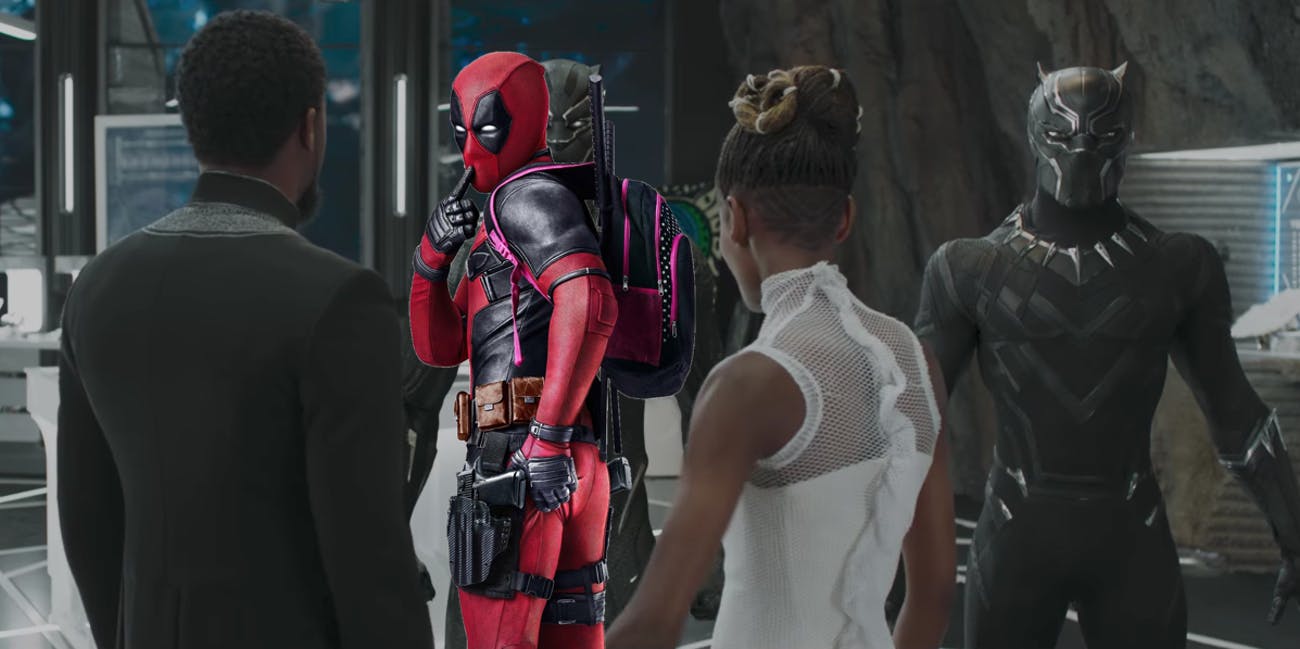 So Wade heads to Wakanda, the only place on Earth which has the metal. And Black Panther, the newly elected leader of Earth's Mightiest Heroes, Avengers, decides to give Wade Wilson a slap on the writs for trespassing on Wakanda.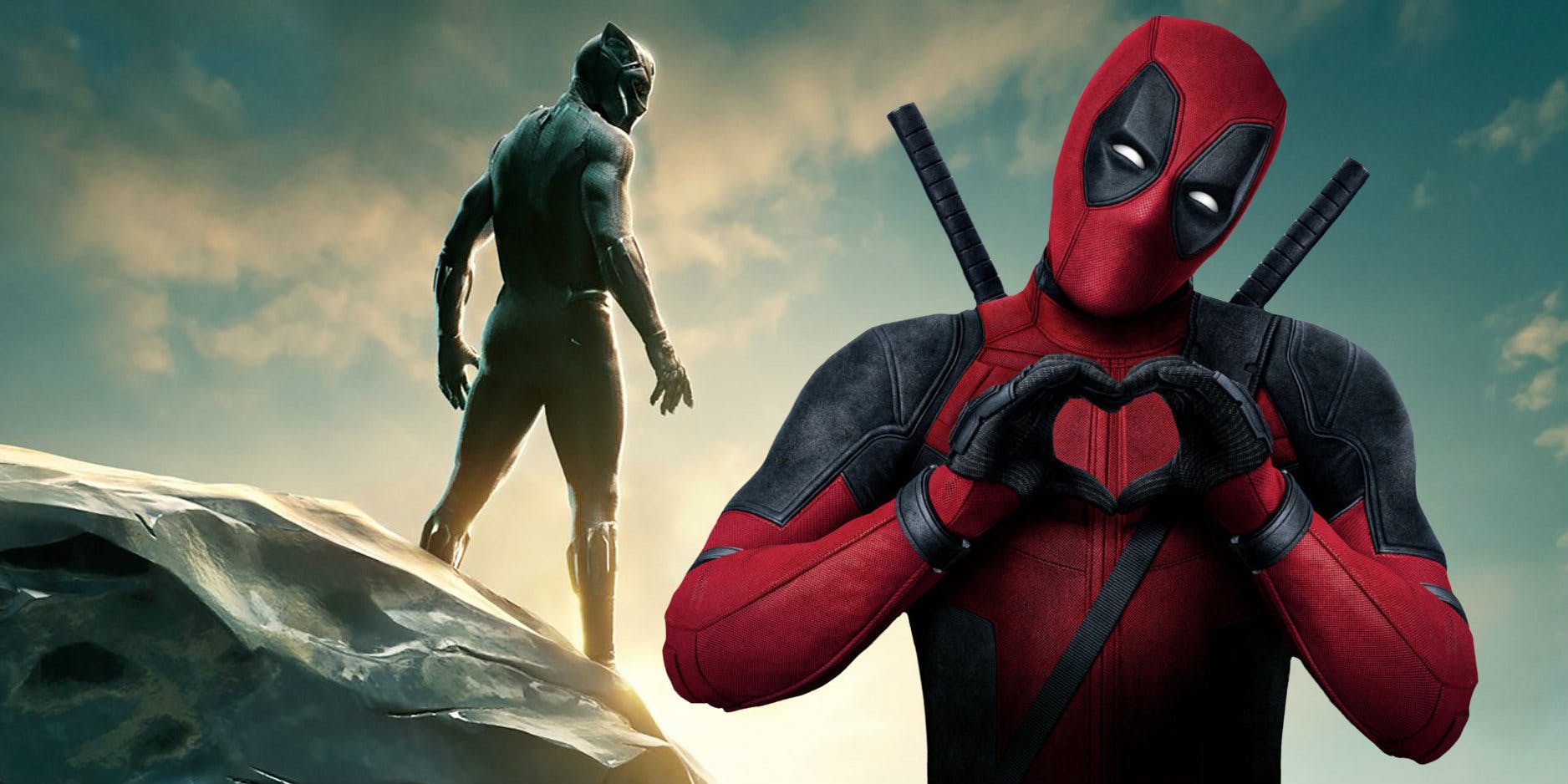 Deadpool decides to do it the hard way and make contact with Black Panther, who is already stressed out due to his on-going research about a major scientific breakthrough. And thus begins the fight of the century.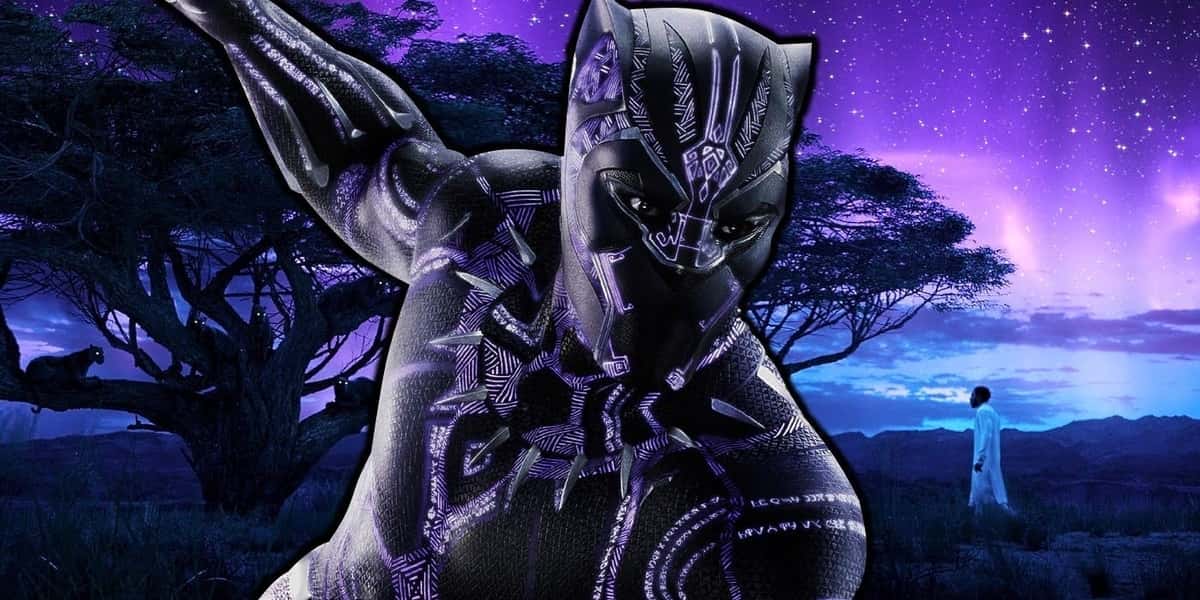 And looks like Black Panther is so pre-occupied that Deadpool manages to steal his kingdom right from under his nose and make his ass sit on the sacred Wakanda throne. Can Black Panther fight Deadpool to regain back what is rightfully his??
What is with the Black Panther style suit that Wade Wilson is wearing in there? Does it hold any significance to the storyline?? Well, it looks like we at least know something about the guy Deadpool is trying to save the life of.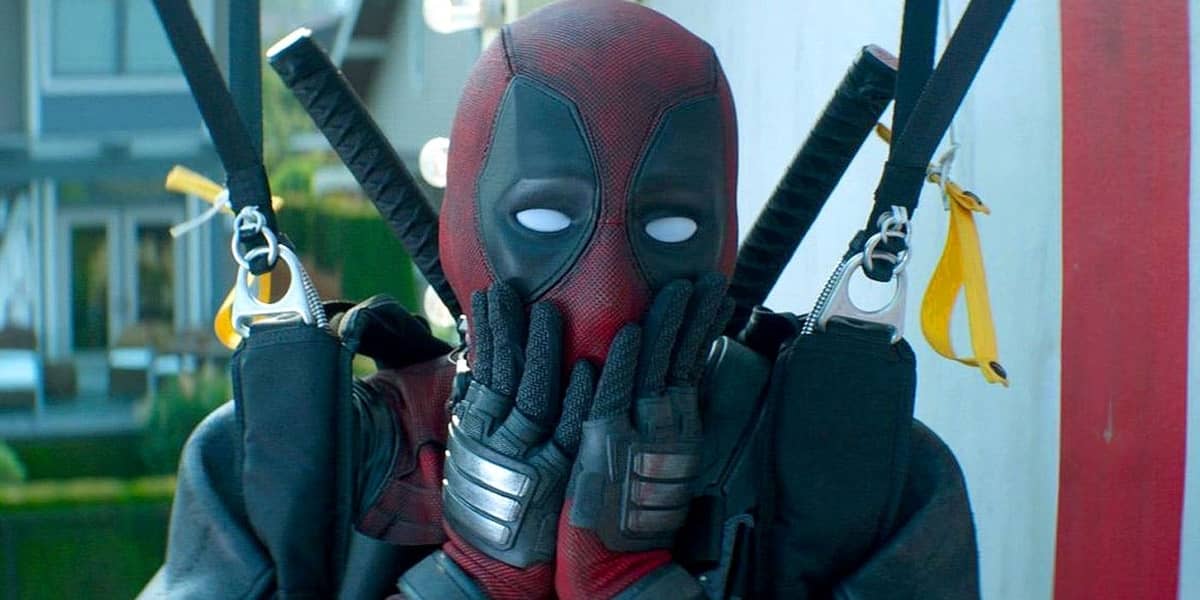 The close friend of Deadpool who is dying and needs the Vibranium is not just a Deadpool supporting character but someone who was long thought dead. It is Captain America and Wade Wilson is secretly trying to save a dying Steve Rogers from joining the light at the end of the tunnel.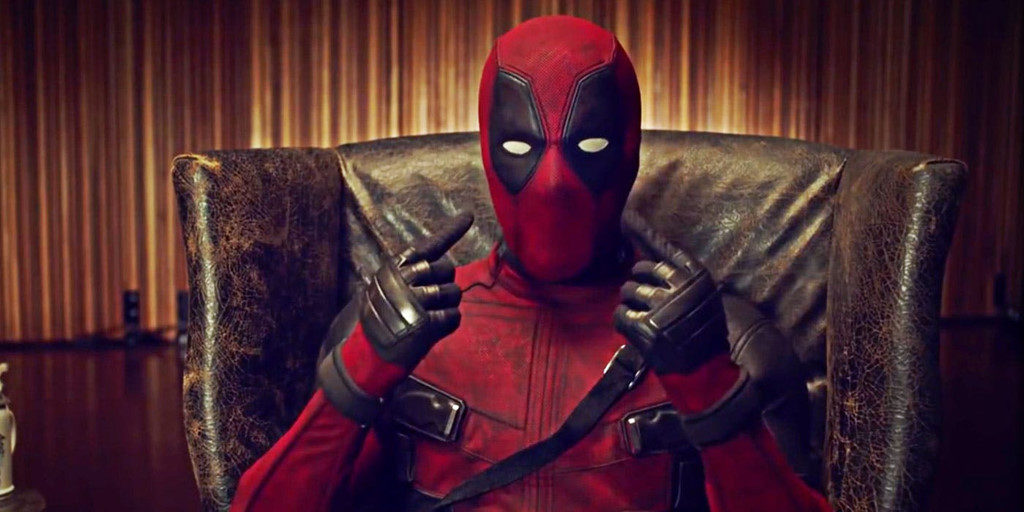 We still do not know why Wade Wilson is sitting on a throne that is identical to the MCU's version of Wakanda's throne. How does Wade Wilson manage to sneak past Wakanda security and achieve the incredible feat of stealing the freaking throne of Wakanda!!! We guess we all have to wait and find out until the first issue of Black Panther vs. Deadpool hits the stores on October 24th. The official synopsis for the comic book story arc reads: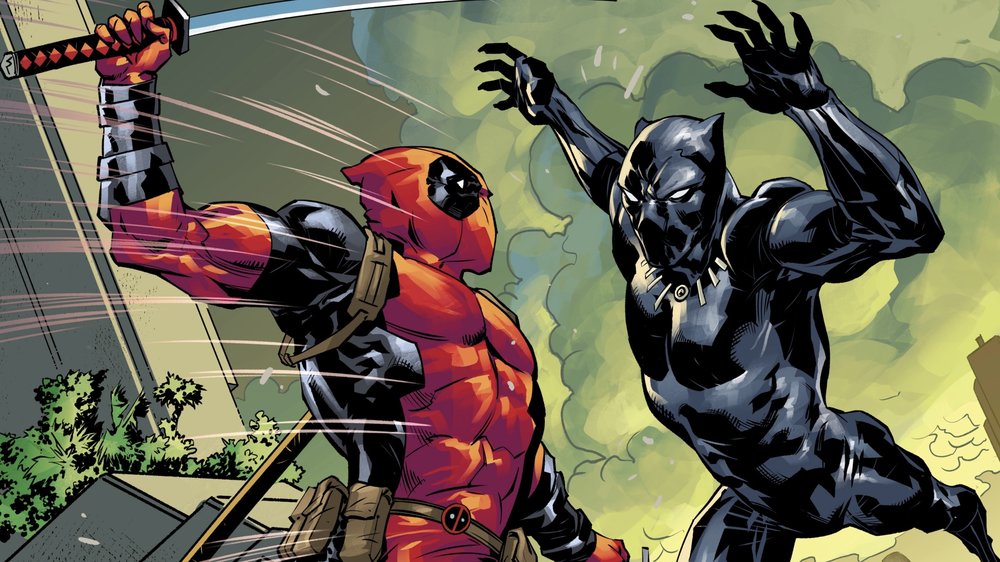 INTRODUCING…PANTHER-POOL! (YES, REALLY!) A classic Marvel team-up has gone terribly wrong! Who could have predicted it?! Luckily, there's an easy solution. All the Black Panther needs to do is give Deadpool a bullet-sized chunk of the world's most precious resource and let him return to New York in one piece. Wait, you say that's a terrible idea and that T'Challa would stop at nothing to keep Vibranium out of Deadpool's homicidal hands? WELL, YOU'D BE RIGHT! But how do you get rid of an unkillable pest? Buckle up, True Believer, because the Black Panther's about to do the unthinkable!