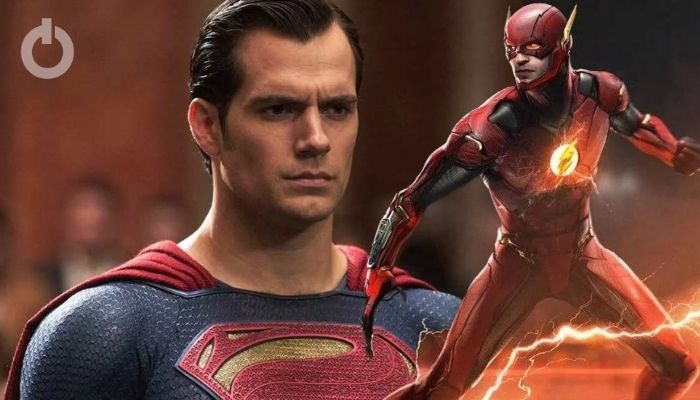 DC Fans have always argued if the Scarlet Speedster can take down Superman. And as it turns out, the new Justice League Incarnate issue says it is possible. And with just one swift jab to the jaw! This happened when the Flash received Superman, and the rest of the Justice League, with more compassion than needed. Keep up with the post to find out how the Flash could take out the Man of Steel as it was shown in the new Justice League issue.
The Flash, often called the Fastest Man Alive, is a speedster who has the ability to tap into a cosmic energy source, called the Speed force. The Speed Force is also the source of his powers and allows him to travel at lightning-fast speeds and even travel through time. Superman, on the other hand, is a member of the race of Kryptonians. They possess the ability to absorb the yellow light of the Earth's sun to grow in power. This gave him enhanced abilities like super speed, super strength, enhanced endurance, and the ability to fly.
CAN FLASH REALLY PUT SUPERMAN DOWN?!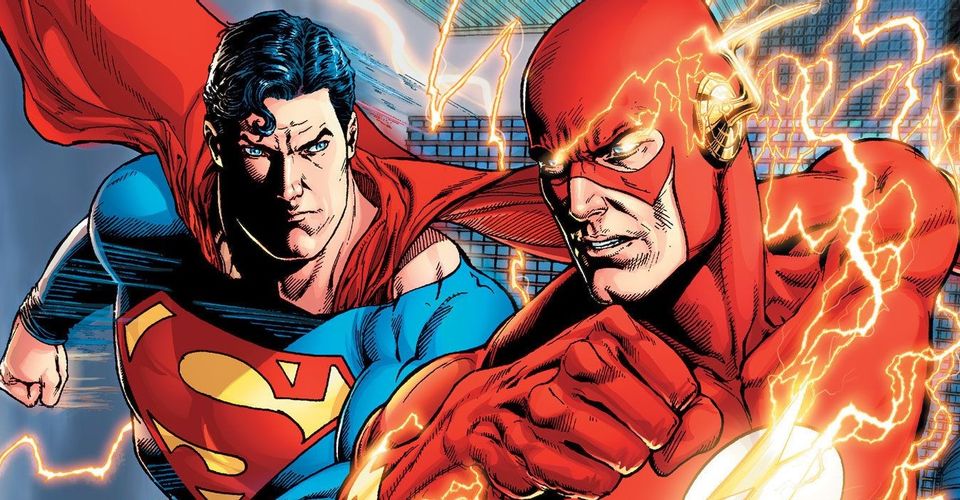 Superman is pretty much immune to every weapon out there, except for Kryptonite, of course. At least, he was! Because the 5th issue of the Justice League Incarnate series says otherwise. The issue features the timeline where Darkseid created an evil spirit that can destroy the entire multiverse. To stop him, Calvin Ellis' Superman, Ariel Curry's Aquawoman, Captain Carrot, and Avory Ho's the Flash come together. In these dire circumstances, Barry Allen, the first Speedster to tap into the Speed Force, is their only hope. But to reach him, they had to go through the same portal where the Darkness, which is eating away at the Multiverse, resides.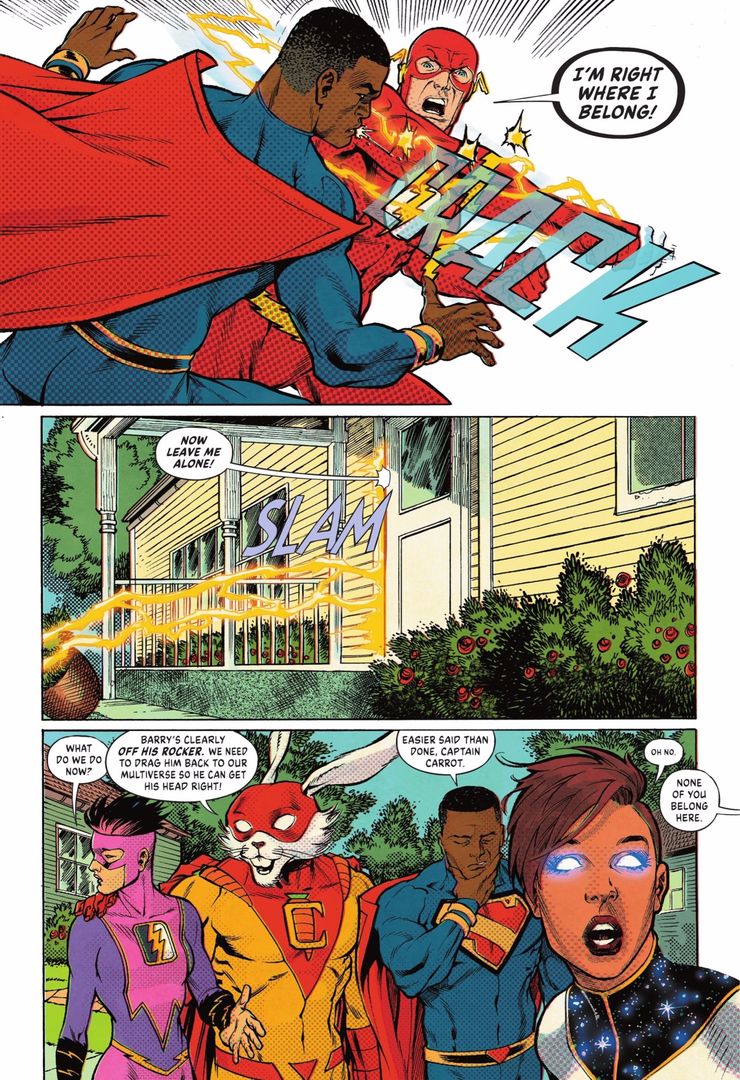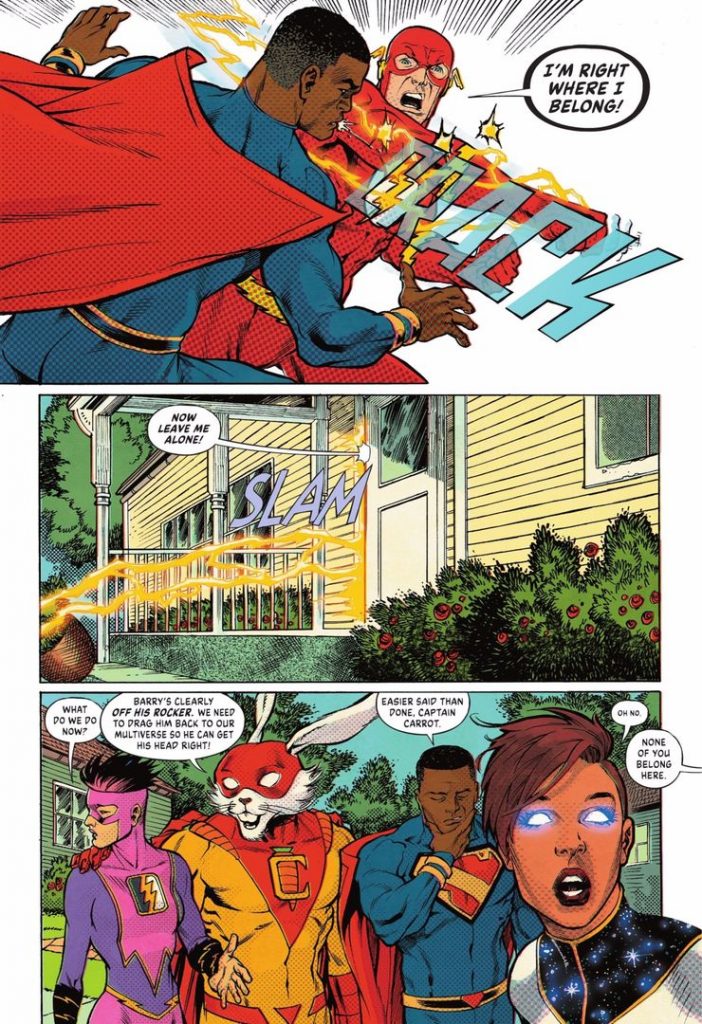 In the portal, Barry, in his full Flash costume, is seen mowing his mother's house's lawn. He seemed quite satisfied initially, but a reality check from the Justice League sends him into a shock, triggering his anger. Lashing out, he punches Superman and zooms back into the house at the speed of light. This wasn't nearly as shocking as the next scene, where we see Superman rubbing his jaw. He has experienced some amount of pain and this is enough proof we need that Flash is completely capable of putting down superman. If a single punch can cause him even a little amount of pain, a series of punches at lightning-fast speeds can put him down.
HOW THE FLASH WAS ABLE TO DO HURT SUPERMAN?
The Flash is a speedster, and his speed brings him a whole array of powers. He once ran so fast that his body's mass increased to infinity. Then, he packed all of this energy in a single punch and released it onto Superman. He called the Infinite Mass Punch Technique. Other than that, there wasn't much that Flash could do to hurt Superman, until now! If we take this new issue into account, Flash can put Superman down with thousands of lightning-fast punches. And if he finishes off this move with the Infinite Mass Punch, we don't think there will be much left for Superman to do after.
Let's see if we'll get to see a stronger version of The Flash punch Superman in live-action.
The Batman is playing in theatres. DC's upcoming slate includes DC League of Super-Pets arriving on July 29, Black Adam on October 21, 2022, Shazam! Fury of the Gods on December 16, 2022, Aquaman 2 on March 17, 2023, The Flash will hit theatres on June 2, 2023, Blue Beetle arrives on August 18, 2023, and Batgirl will arrive on HBO Max sometime next year. DC also has films like a Superman Reboot, Black Canary, Static Shock, and Green Lantern Corps. under development. But those films are undated till now.
Follow us on Facebook, Instagram & Twitter for more content.
Also Watch: