Books
15 Other Characters Fans Never Knew Became The Hulk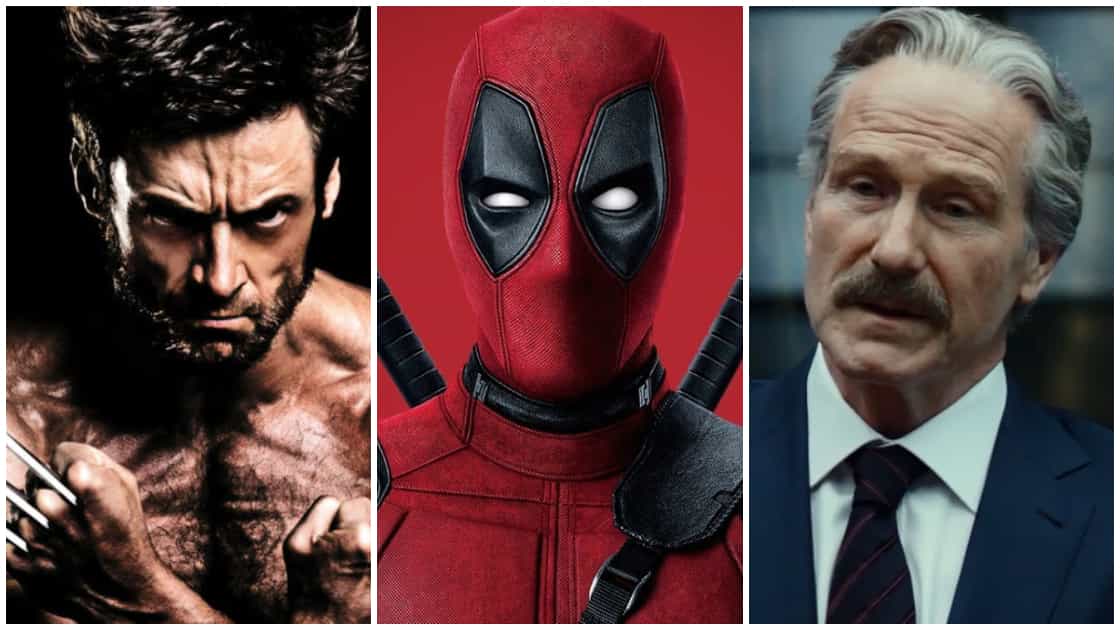 The Hulk is perhaps one of the most interesting Marvel characters. Ever since Hulk was first written, it became apparent that it would be hard to find anyone of the same caliber. Ever since Marvel has been writing characters worthy of just standing up to to the green guy. Even though Bruce Banner embodies what it means to be the Hulk, he's not the only one. There's also the extended Hulk-family, which included relatives such as his kids and cousin. And a plethora of enemies who gained their powers through the same gamma radiation that turned Banner into Hulk. And not to forget the list of Hulks on alternate Earths. Hence here is a list of all the possibilities that arise when other characters Hulk up.
1. Orange Hulk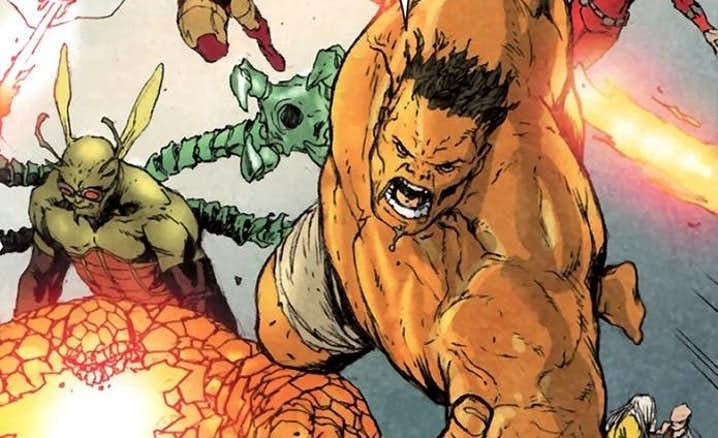 The Orange Hulk was part of the Black Legion along with fun characters like The Iron Ghost; who served Weapon Omega. He was presumably constructed by McCoy or the Sugar Man in their genetic recombinant vats. The one major aspect which separates Orange Hulk from Hulk is the fact that he gets his powers from solar radiation instead of gamma radiation.
2. Todd Ziller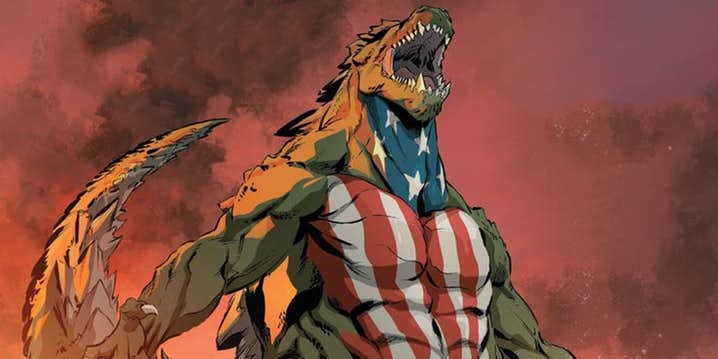 US Army Corporal Todd Ziller was the test subject of a procedure by Project: Troubleshooter, America's latest division in human weapons, in an attempt at recreating Abraham Erskine's Super-Soldier Serum. In doing so, he wasn't just infused with the Hulk DNA but also DNAs from Captain America, Hank Pym, The Lizard, and Marvel's mutants. The ensuing application of the serum in Ziller's body turned him into a giant reptile similar to Godzilla, for which he was given the alias of "American Kaiju."
3. Rogue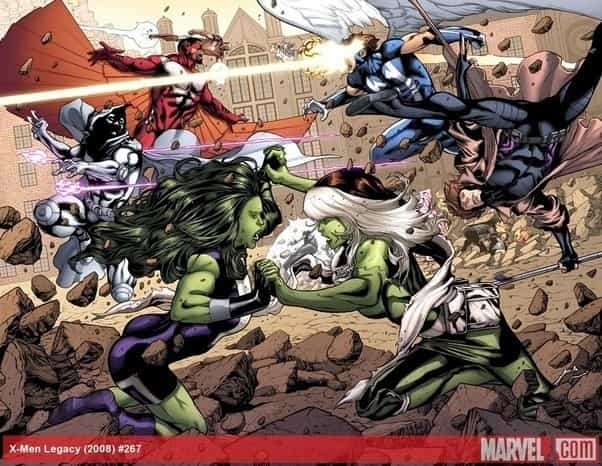 With the power to touch someone and steal their powers and memories for a short time, it's no surprise that Rogue has become everyone from the Human Torch to Mystique to Hulk. This specific instance happened in Uncanny Avengers #21 when Rogue absorbed the powers of the Avengers and X-Men to battle Exitar. She has, on multiple occasions, even absorbed the powers of She-Hulk and battled her put.
4. General Ross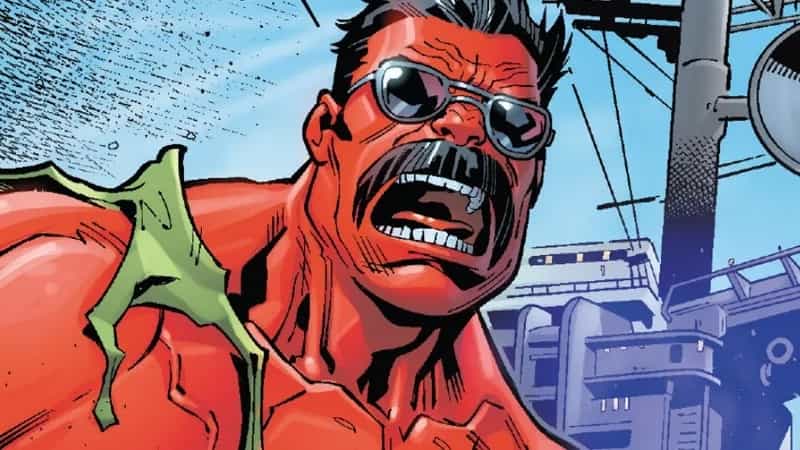 For years, General Ross wanted nothing more than to capture and bring down Hulk and Bruce Banner. In Hulk #1, it was revealed that Ross and Doc Samson had a hand in the creation of the Red Hulk, assisted by A.I.M. and the Intelligencia. The true extent, revealed during the Intelligencia's invasion of Washington, D.C., was that Ross had become the Red Hulk to further his vengeance against Banner and as part of a promise made by the Intelligencia to revive the then-thought deceased Betty.
5. Skaar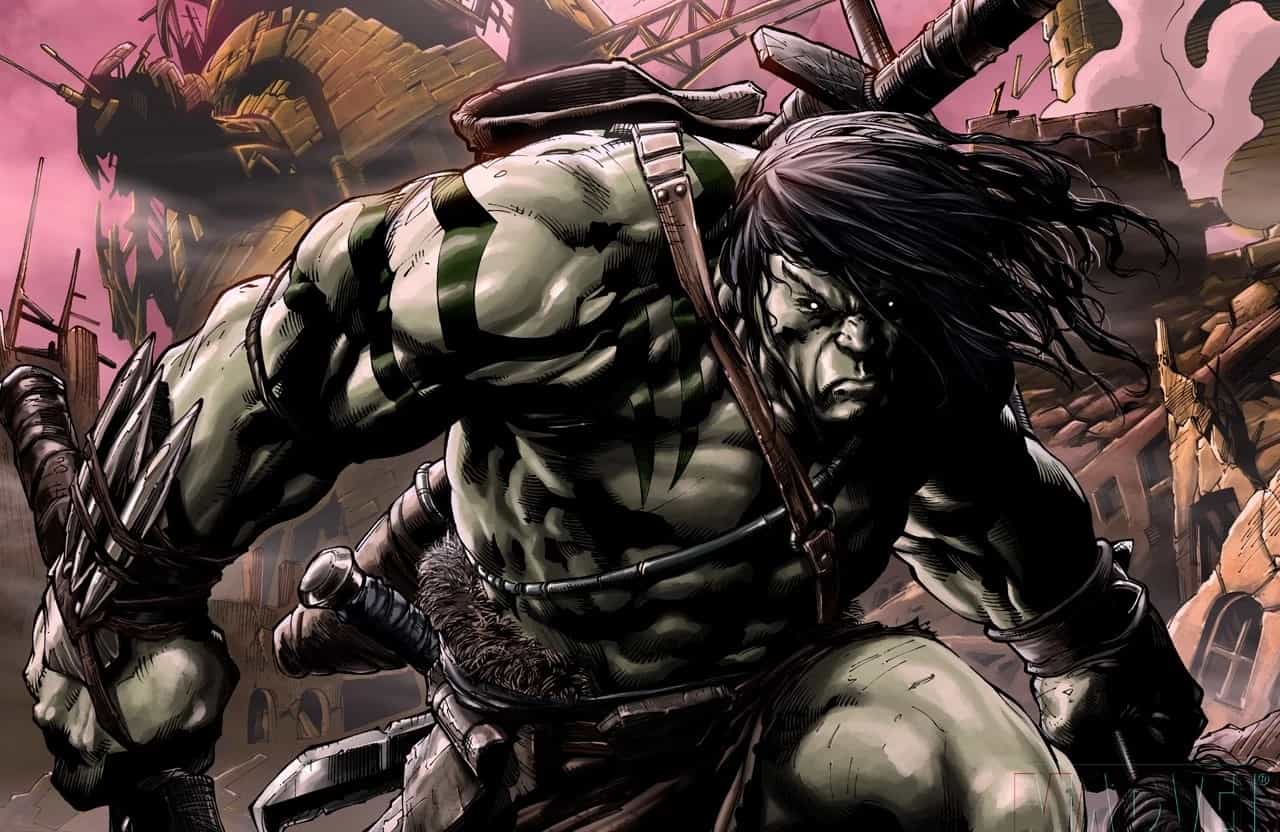 Skaar is the son of the Hulk and Caiera the Oldstrong. He was conceived during the Hulk's time on Caiera's home planet of Sakaar. When Hulk's pregnant wife was killed he returned to Earth unaware of the fact that Caiera left a cocoon with Skaar in the lake of fire and the child was born with both parents gone. Skaar grew up believing his father abandoned him, he went to Earth to seek revenge on him
6. Betty Ross
During the "Fall of the Hulks" storyline, Betty Ross is revealed to have been resurrected by the Leader and MODOK at the urgings of their new ally, her father Thunderbolt Ross. She then appears as Red She-Hulk to interfere in the battle between Red Hulk and X-Force. Seems like everyone close to Bruce gets a hand at being the Hulk for now.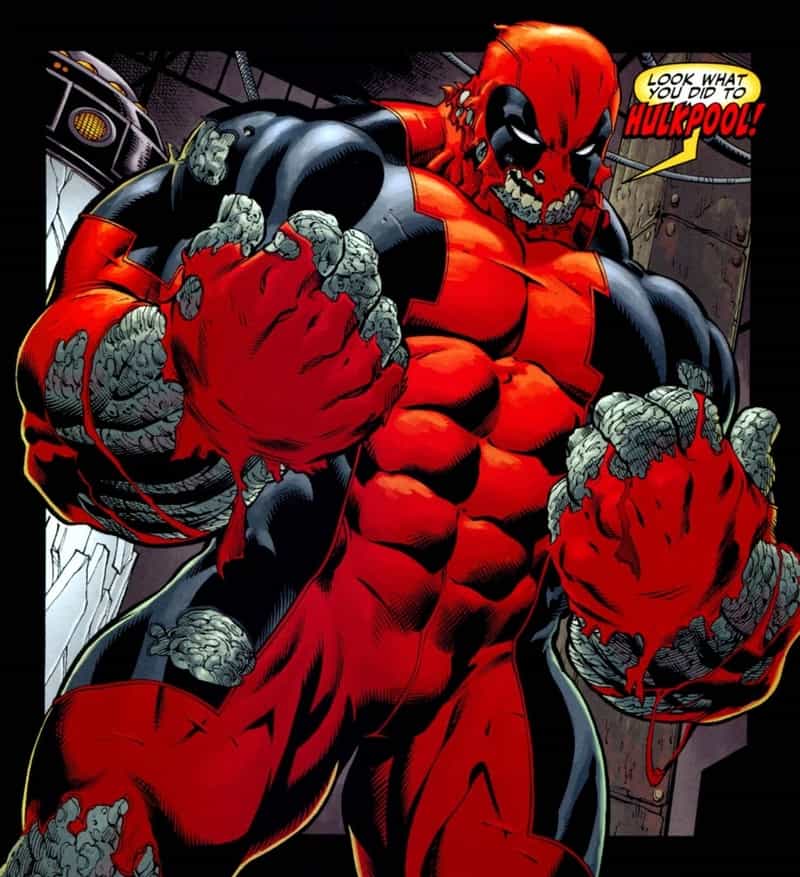 One of the most interesting versions of the Hulk from Hulk #21 where Deadpool becomes the Hulk, known as the Hulkpool. This started out as part of the World War Hulks storyline Hulked Out Heroes where Bob, Agent of HYDRA sends Hulkpool back in time so he can kill his original Deadpool incarnation for being an unrepentant murderer. However, things do not go as planned and a lot of heroes end up hulking out or being wiped from existence.
8. Emil Blonsky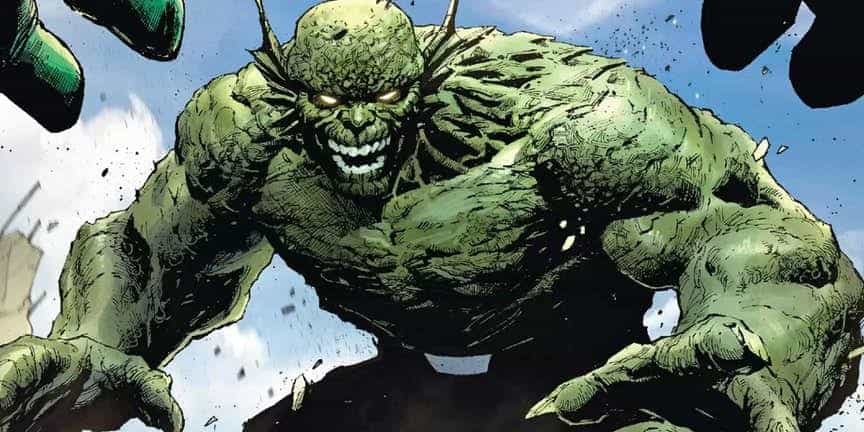 Banner often resented the threat Hulk posed at times and hence in Tales to Astonish #90, created a machine that he believed would bombard him with so much gamma radiation that it would finally end his life. However, things didn't go exactly as planned and Blonsky ended up being there and bombarded himself with gamma radiation. Thus turning into a Hulk-like creature, but with greater natural strength and his intelligence intact.
9. Doc Samson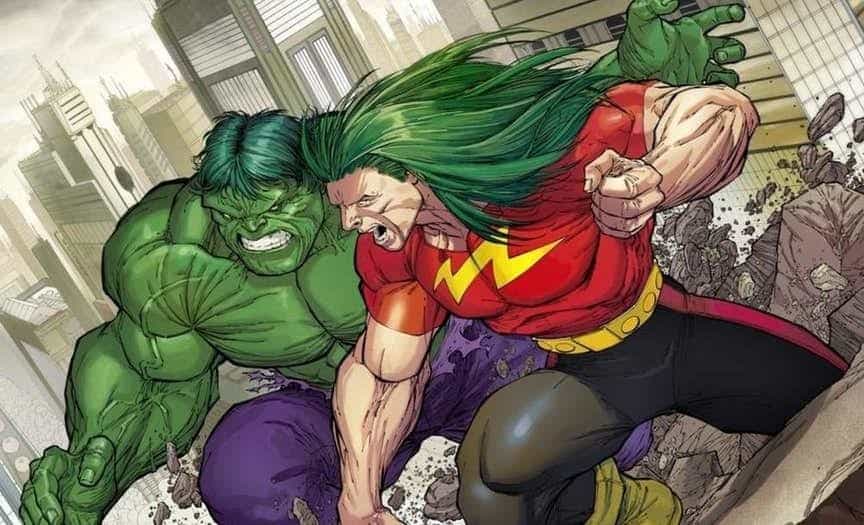 In Incredible Hulk #141, like many others, Leonard Samson decided to cure Bruce Banner and also come up with a plan to save the crystalline-preserved form of Betty Ross. He did achieve his goals; saving two birds with one stone? But then Samson chose to irradiate himself with the gamma radiation and he became a superpowered Hulk with green hair.
10. Peter Parker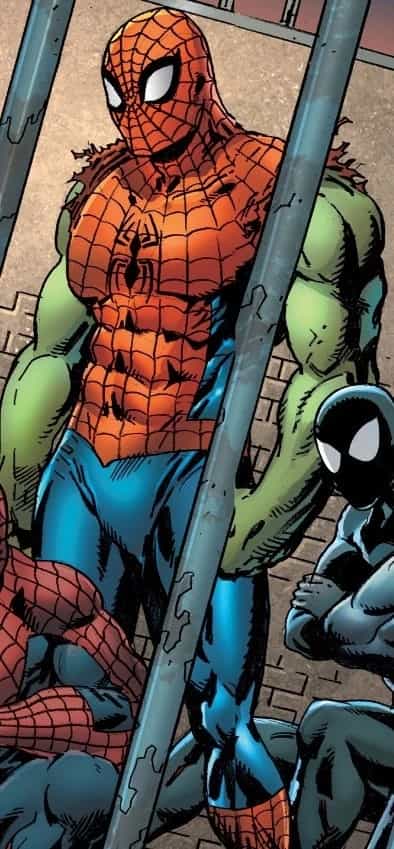 Throughout the MCU multiple characters have hulked out. One of the most interesting story arches came from the 2007 series Bullet Points, which changed the origin of Steve Rogers and permanently bonds him into Iron Man armor instead of injecting him with the super soldier serum.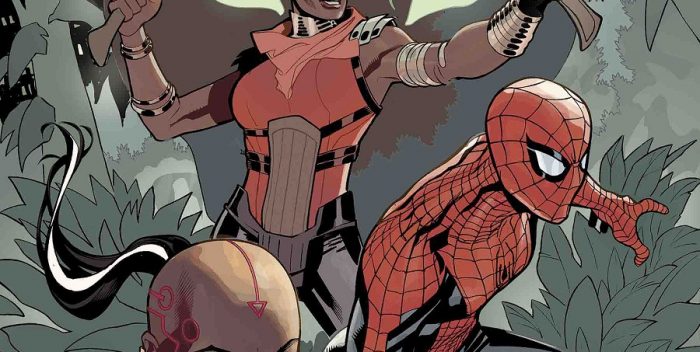 Just like the butterfly effect this had widespread alternations in the MCU; one of them being Parker growing up without his Uncle Ben, who died saving the life of Dr. Erskine, and ending up into a lot of trouble, including sneaking into a military testing site where a gamma bomb exploded and turned him into The Hulk.
11. Samuel Sterns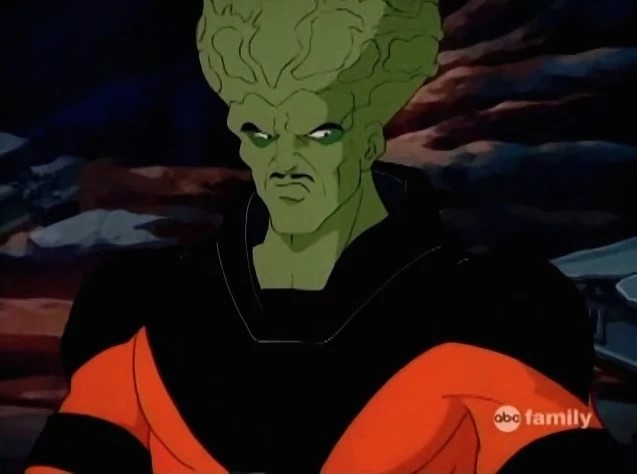 Samuel Sterns first appeared in Tales to Astonish #62, where he worked for a chemical plant in a menial capacity. While moving radioactive materials into an underground storage area, some of the radioactive materials explode, bombarding Sterns with gamma radiation. The accident transformed him into a green-skinned, super-intelligent entity with an oversized brain. Almost a polar opposite of Bruce.
12. Wolverine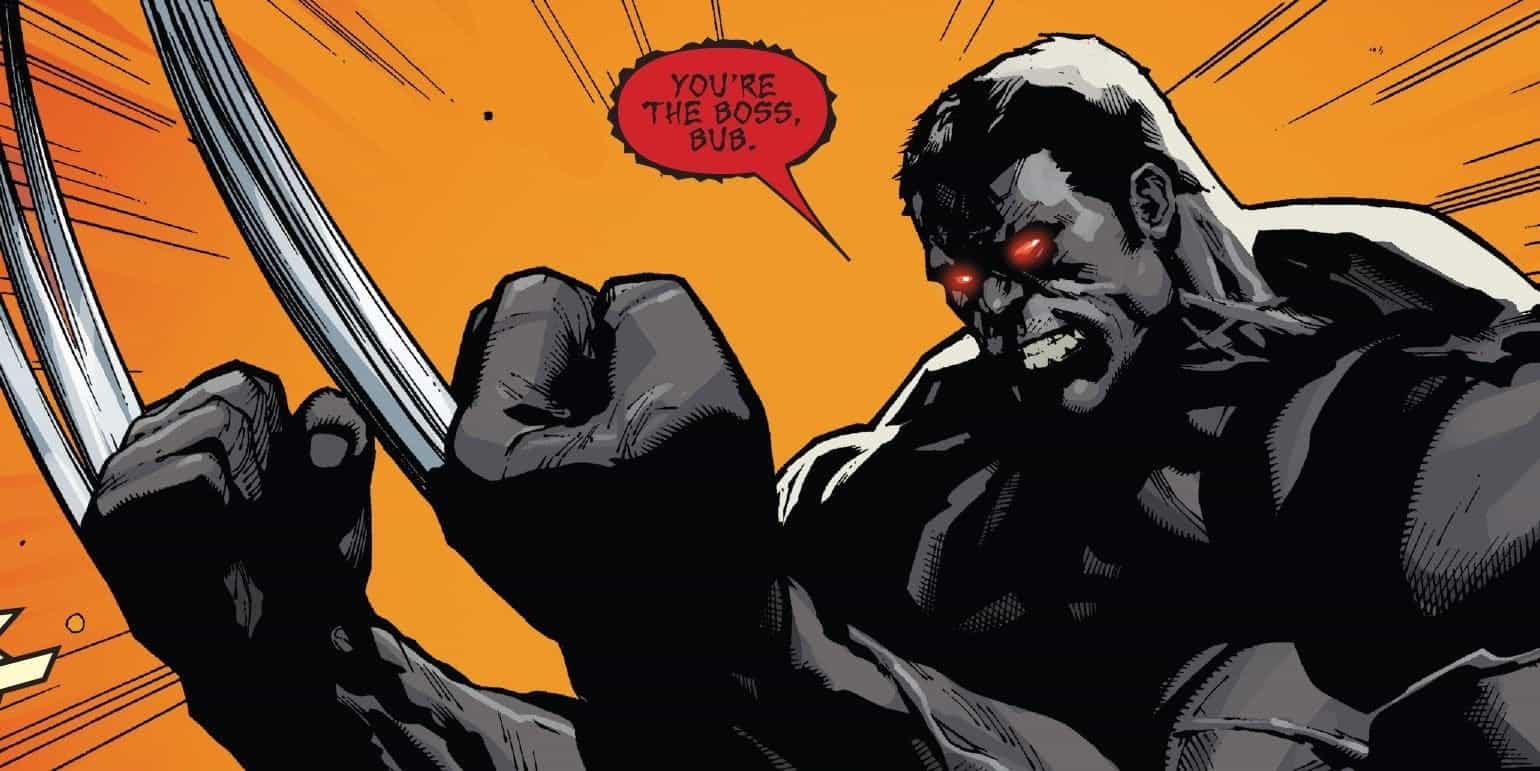 In What If #28 had Captain American leading an army of super soldiers after Red Skull took over America after World War II. In this storyline Logan instead of becoming Wolverine, ended up with the Wendigo curse and called himself The Hulk. It only seemed fair that Wolverine and Hulk would come full circle considering Wolverine made his debut in Incredible Hulk #180 battling Hulk and Wendigo, and Hulk was also one of the last villains he fought like an old man in Old Man Logan.
13. Jennifer Walters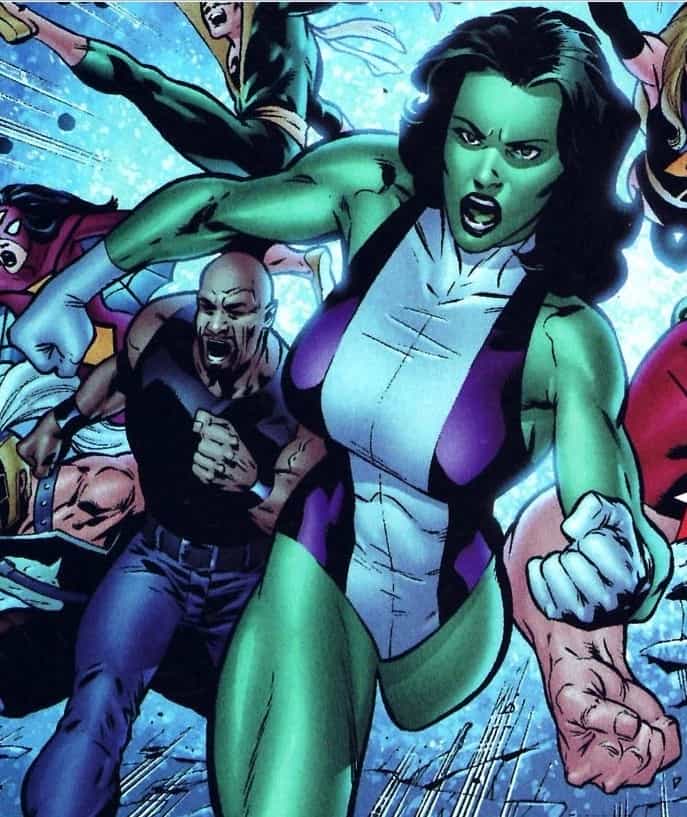 Jennifer Walters first appeared in Savage She-Hulk #1. Following an injury, Walters received an emergency blood transfusion from her cousin, Bruce Banner, and acquired a milder version of his Hulk condition. Unlike the Hulk, she retained her personality, her intelligence, and emotional control, although, like Hulk, she still becomes stronger if enraged.
14. Brian Banner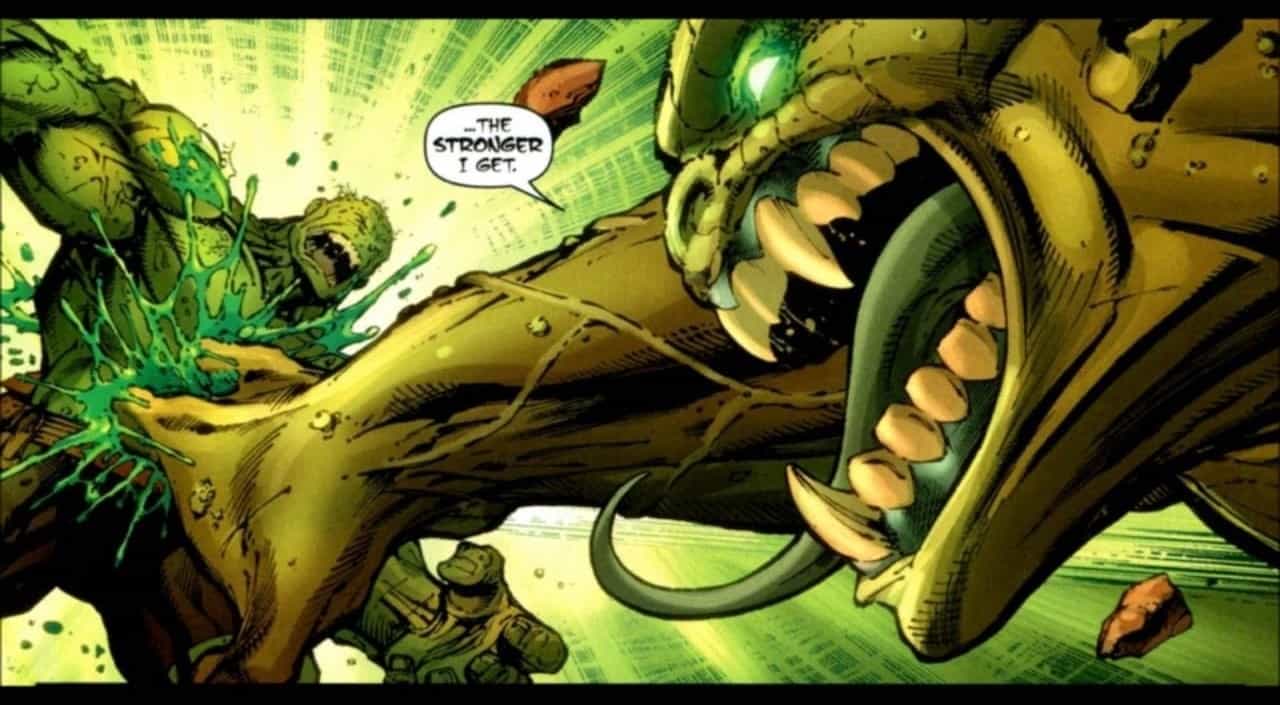 Brian was a terrible father to Bruce and stands to be the prime reason the Hulk has a split personality. During Bruce's childhood, he repeatedly assaulted and abused both Bruce and his mother until eventually killing her. This would have an everlasting impact on Bruce's mind. He was convicted and when released he tried to go after Bruce who killed him in an accident. Thus Brain became a haunted memory that would continue to haunt both Bruce and the Hulk. In Incredible Hulk #619, all the Hulks were battling the Chaos King and Brian Banner returned from Hell as a mix of Devil Hulk and Guilt Hulk, feeding off his son's fear to gain power.
15. Soloman Grundy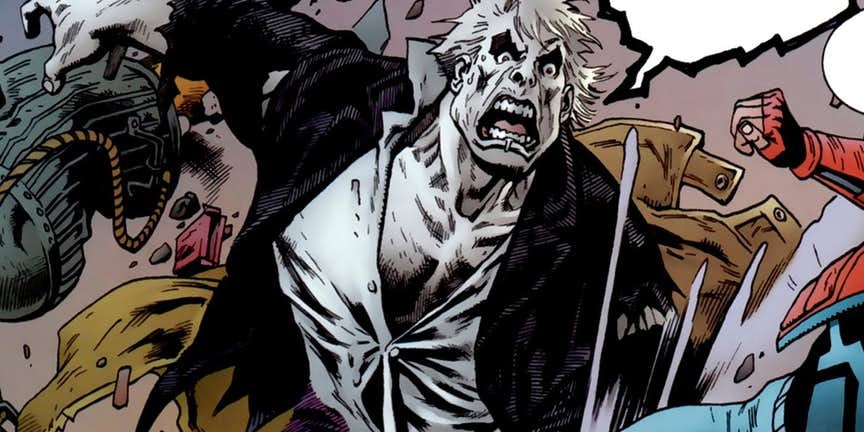 The craziest Hulk version came in an amalgamation between both Marvel and DC Comics when Hulk was combined with Solomon Grundy. This was part of Doctor Stragefate #1, where a number of Marvel and DC heroes and villains were combined into new, unique characters. In this story arc, Bruce as experimenting with radiation and an accident ended up fusing him with Soloman Grundy. This being became known as the Skulk.