Video-Calling App Duo released by Google
Google has now brought up its video calling services which will be a rival for the facebook messenger and skype. The app is named Google Duo and is a simple video-calling app which is specially designed to work with even slow and laggy internet connections. Google has opened pre-registrations for the app in India. The same can be spotted on google play. Google's official blog highlights that its Duo should be available across Android and iOS devices worldwide in a time span of few days.
Just like WhatsApp, a Duo account would be tied to a user's mobile number rather than their e-mail ids. It has also promised a crisp 720p Hd quality for its users. It will be able to adjust the quality without any interruptions in the call. Another great feature in it is that you can switch to cellular over wifi without any interruptions or break in the call. End-to-end encryptions for video calls is also what google has promised as it respects the privacy of its users. "Duo takes the complexity out of video-calling so that you can be together in the moment wherever you are", says Google. The Duo is designed to feel warm and inviting and focused on just you and the person you're calling. It comes with a feature called Knock Knock which enables you to see the video of the user calling you even before you answer their call. Google is also expected to release a new messaging app which is named the Allo messenger. Just like the Duo app, it is expected to come with an end-to-end encryption but it will be up to the user if he wants to use it or not. Just like google has it in their browsers, the Allo app will come with an 'incognito mode' that will enable its users to make specific conversations encrypted.
Take a look at how it looks like at the play store: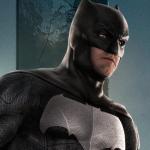 He's the General Manager and Sr. SEO Executive at QuirkyByte. A Tech and gadget enthusiast who loves experimenting with things and is always in a hunt for learning something new, something creative!