Are you waiting for a new smartphone to be launched that meets your requirement? Get ready to be amazed this year. Here are the Top 6 smartphones to choose from in the near future (If Your Pocket Allows):
1. OnePlus 4
OnePlus 3's successor OnePlus 4 will be more efficient and powerful when compared to the OnePlus 3. It will sport a 21-megapixel camera instead of last used 16MP camera in the OnePlus3. It is reported to have a massive 8GBs of RAM. Talking about the processor it will be packed with Snapdragon 830. Android version 7.0 also known as Android N is expected in this smartphone and many of the upcoming smartphones. It may have a storage of 128GB unlike 64GB in OnePlus 3.
2. Samsung Galaxy X
Samsung Galaxy X will be the Samsung's first foldable smartphone. It will sport a 4K Super AMOLED display with a resolution of (2160 x 3840). It's reported to have a dual rear-facing camera module. The screen size will be between 5.5 to 5.7 inches.
3. Asus Zenfone 3
The Asus Zenfone 3 sports 
4. Xiaomi Redmi 3
The Xiaomi Redmi 3 has a Qualcomm MSM8939v2 Snapdragon 616. It sports a 
5. LeEco Le 2 Pro
6. Samsung Galaxy Note 7
The Samsung Galaxy Note 7 has a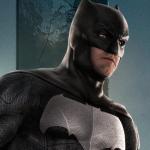 He's the General Manager and Sr. SEO Executive at QuirkyByte. A Tech and gadget enthusiast who loves experimenting with things and is always in a hunt for learning something new, something creative!