Technology
Iphone 6s… New iPride: 5 Exciting Features in the new Iphone 6S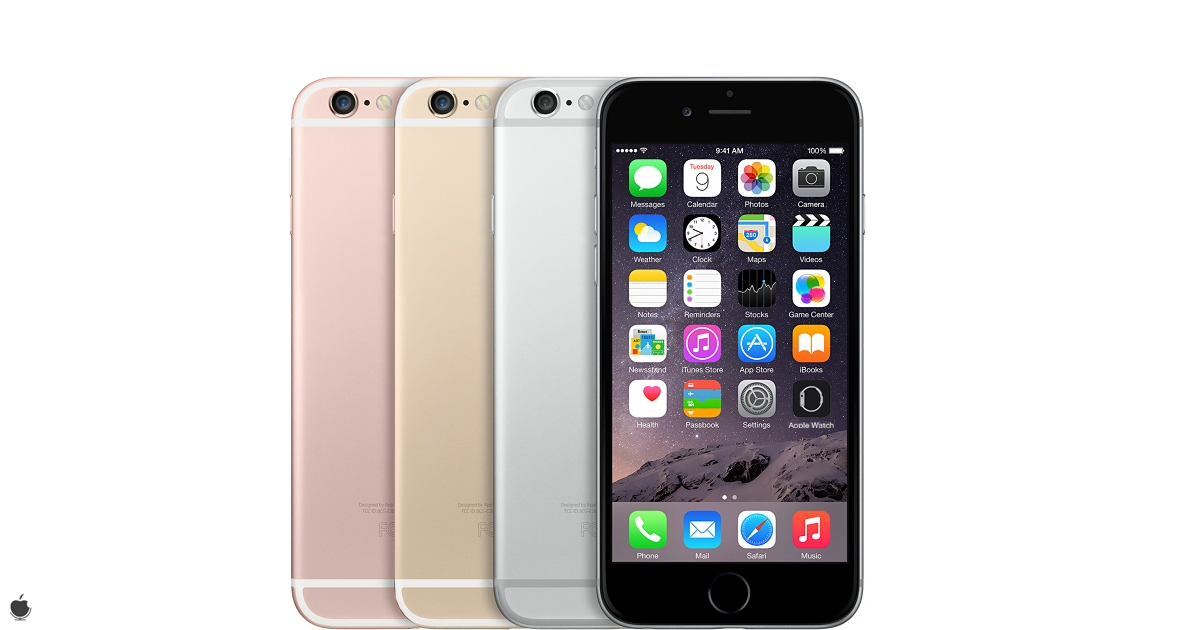 Right from the 3D touch to new Operating System, New software upgrade and fastest hardware capabilities. Latest iPhones are here. "The only thing that's changed is everything," said Tim Cook, Apple CEO on Wednesday while announcing two new iPhone models – iPhone 6s and iPhone 6s Plus. We find these features quite interesting in new iPhones, although some might be borrowed from other competitors but with the Apple touch they look completely different.
3D Touch
This latest gadget from Apple Inc. comes with a pressure touch technology called 3D touch. So, now new devices understand the way you touch the screen. The major aim of the new technology is to change the way one uses apps on iPhones. The pressure you apply while clicking or holding an app will guide the way of using features in the application.
The new Apple devices understand three levels of touch pressure and will behave accordingly. Still confused…say you received an email – press lighter you will get the view of email – exert more pressure you will enter the email with options to reply and forward it. Same goes with the camera – press lightly an option pop-ups with options to take a selfie, video, etc., when you press harder you camera will start functioning. Does that fascinate enough to go for it…? NO!!…there's more on the list.
Camera Improvement
Both the FaceTime and iSight camera have been revised. The new rear camera has got 50% more pixels although with the same lenses and aperture. To reduce noise in the images a new technology called 'deep trench isolation' has been introduced that delivers more precise colors by keeping the photodiodes separate. Now, one can record 4K resolution videos with these 12MP rear cameras. Also, theirs is flash that adjusts according to the brightness.
The front camera also gets an upgrade from 1.2MP to 5MP. Also, the display will light up three times brighter for a flash while taking selfies.
Live Photos – a new way of clicking photos. While clicking a standard photo, new iPhone records a brief video in the background which can be viewed as an animation later on. Force touch on any photo and you can see a brief animation.
Processor matters the most
The new iPhone Models iPhone 6s and iPhone 6s Plus will have the latest A9 processor. The company claims that the latest A9 processor is 70% faster than their predecessor A8. The new processor with a tri-core architecture will give then 90% faster GPU. New iPhones will come up with 2GB RAM. Apple has integrated the M9 processor into the A9 chip, unlike the previous M8 which was separate from CPU. Motion sensors can run constantly without draining the battery. Apart from the processors, the Touch ID also got revised with new and better Touch Id which is twice as fast as it was in iPhone 6.
Fastest ever iPhones are here!
Hey Siri!
Siri is listening even when you phone is sleeping. The new feature will help the user to use Siri even when the phone display is off. Earlier models support this feature but only when the phone is plugged in to listen Siri. Now you just need to say 'Hey Siri' and Siri is there to help you anytime.
Rose Gold in the new Color
The latest iPhones would be sturdier with Aluminum zinc wrought alloy. Along with a new 7000 series new Aluminum bossy that provides more strength to iPhone 6s and 6s Plus, Apple has added a new color in the row, Apple has come up with a new Rose Gold Color which is similar to pink and will look like pink in the right light.