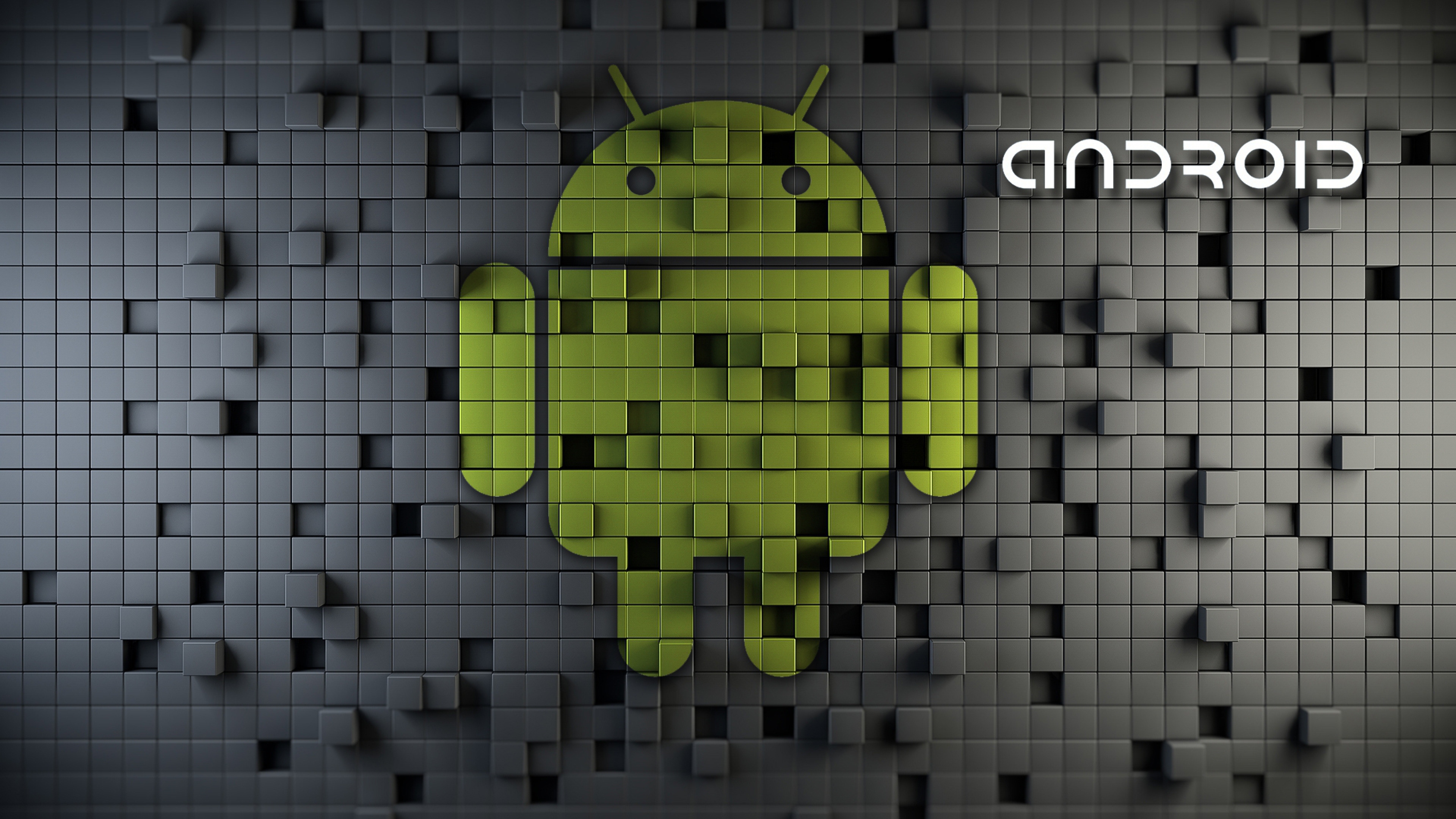 Here we present you with the top 7 apps of the year which one should download for a better experience. These most running apps don't charge you any penny to access them.
Kindle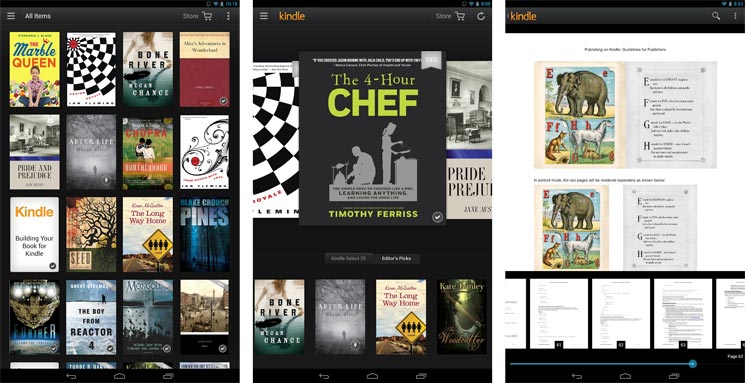 Kindle is an application for reading books on Android devices which provide you with more than million books to download for free and read. Kindle supports JavaScript Amazon Whispersync, which also helps us to synchronize bookmarks and easily download the books. You can manually download books on different formats such as  pdf, txt or. docs, and then place them in a folder/sd card.
Rating: 4.1
OfficeSuite 7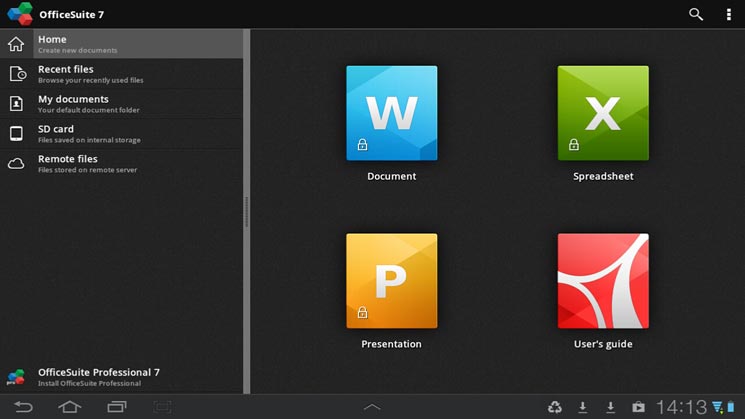 OfficeSuite is also one of the best apps for android users to create and edit office documents, which has the support of virtually all types of documents. This program has all the features like MSOffice computer includes a File Browser and integration with many cloud services. We can also open, edit or create: Doc, Xls, PPT, PDF files.
Rating: 4.2
Flipboard: Your News Magazine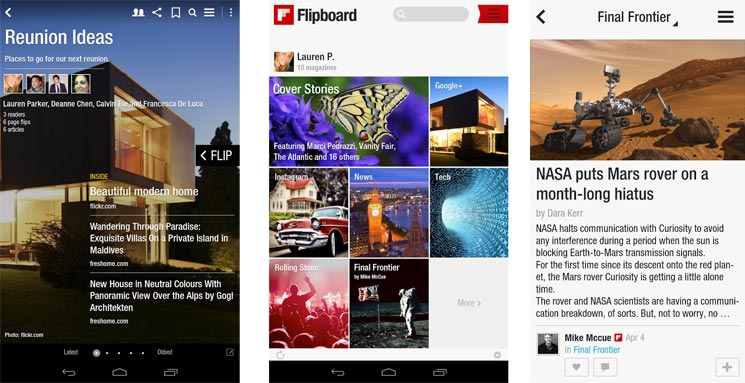 Flipboard is a reader news-wire that brings both the world news and social news together. It converts our sources of information either  RSS, Facebook or Twitter in a beautiful magazine to read it quietly from our own device. Along with this, we can check our feeds in a very different way, and post content to our favorite social networking sites. Also, we can publish photos on your social account with a Facebook account or Twitter directly from the app.
Rating: 4.4
Wunderlist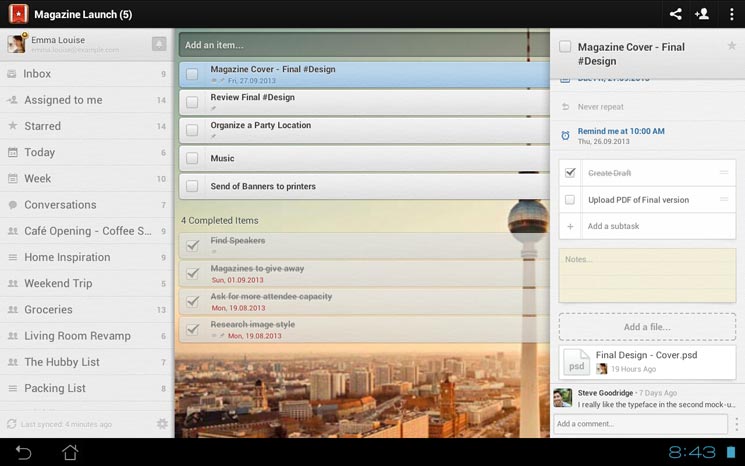 Wunderlist is an app for android users, it is very easy to manage and share our daily to-do lists, in a visual and in great detailed form. Through the help of this app, we can synchronize all our tasks among all the supported devices through Cloud, share lists through email, Twitter, Facebook and some other social networking sites. Wunderlist also has the feature of giving notifications and remind us about our important tasks so that sure we do not forget, and also the possibility of creating a new task from our email service.
Rating: 4.5
Shazam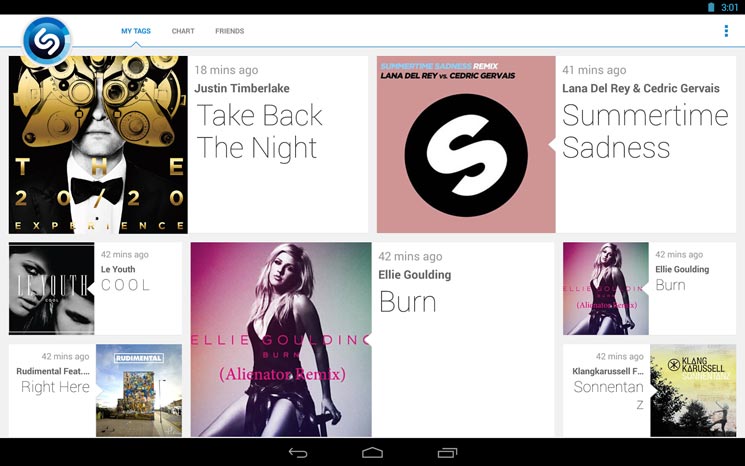 Shazam for Android users is one of the best music apps which that allows you to quickly and very easily identify the song which is playing around us. There's also a possibility to view the lyrics while you're listening to your favorite song. It also has a feature to preview and our favorite songs for future.
Rating: 4.4
TeamViewer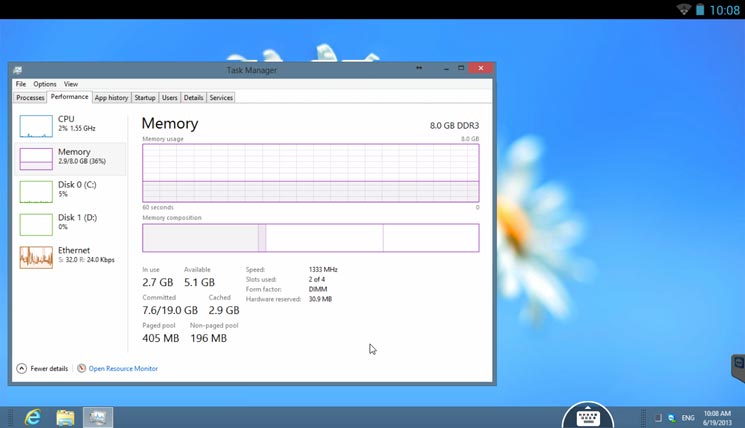 Teamviewer helps you to control your computer at a distance in real time. Teamviewer  also helps the android user to control your PC from your Android powered devices. It's easy of installation and configuration, along with its presence in almost all operating systems which makes it an excellent tool for remote control of computers.
Rating: 4.5
Pocket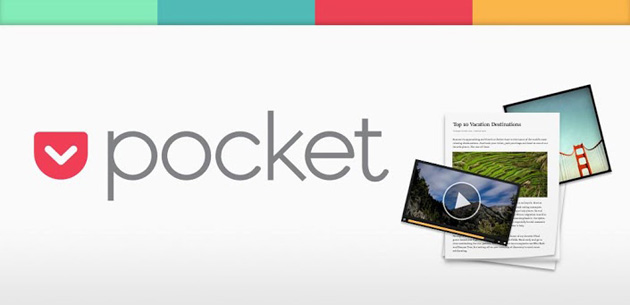 The pocket is a power based application but it's one that we'd recommend to virtually anyone. Pocket lets you take a web page you're viewing stash it away for later. This is great when you're browsing the news or you find funny stories from the facebook/google+/twitter feed that you want to read later. It also works with news apps like Flipboard, Social Media apps like facebook and also we can share our Pocket to other apps as well. It's totally free of use.
Rating: 4.5