Football
Klopp Completes 100 Days at the Kop 
It's been 100 days since Klopp arrived at Anfield and when he started off people were making quick judgements about him after a couple of impressive away results. At one point some journalists were even speculating about Liverpool joining the title race, something that didn't really happen.
Even at the time I felt it was too early to judge. After a little over 3 months at helm, I think this is the correct time to make some judgements about his reign so far and the task at hand.
Under him Liverpool have won 10 out of their 22 matches, drawing 7 and losing 5. That isn't too bad, especially considering the amount of injuries they've had.
Here are some pointers to take from his first 100 days.
"Heavy Metal" Football Takes Time
"Heavy Metal" and "Full Throttle" have become cliches when talking about Klopp. When he signed, no article in the media was complete without mentioning either of the two phrases.
His style is extremely demanding and a complete contrast, in the attacking sense at least, to what Liverpool were trying under Brendan Rodgers. Gone is the possession based game. The players are now expected to go forward as quickly as possible and that switch isn't easy to make. The players are not used to this style and it is evident in their performances as well as the scoreline.
I think Klopp needs 1 full pre-season with his squad, at the very least, to instil this style of football. You simply cannot walk into a club and change the way the squad plays and expect a seamless transition and I'm sure he wasn't.
Prioritize the Cups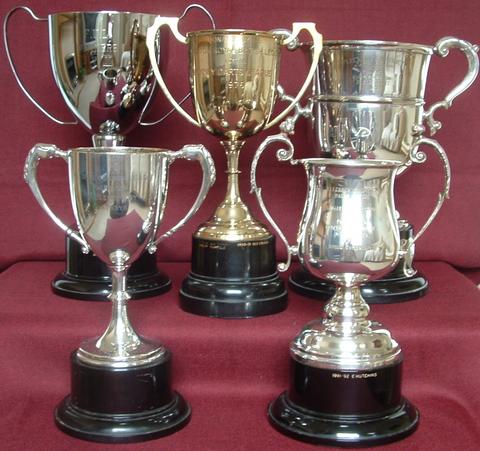 Liverpool have no chance of winning the league, they won't get relegated, top 4 seems improbable and I don't think a lot of LFC fans will want the 'burden' of the Europa league next season. So the league doesn't mean too much and Klopp should merely use this season to gauge the quality he has got and plan for the next season.
What he should take seriously is cups. Liverpool haven't won many trophies recently and have a good chance of winning the League Cup. They are also still in The FA Cup and the Europa League.
Winning the league cup and either of the other 2 trophies will be a massive achievement. Also their best chance of qualifying for the CL next season is by winning the Europa. So there is a massive incentive for winning it. Klopp should take it seriously. Bring some joy back at Anfield and give the squad some taste of silverware if possible.
The Mess Needs Sorting
Origi, Benteke, Allen, Lucas, Can, Lovren, Moreno, Toure. Individually they're all okay players who can do a job for Liverpool. But none of them are close to being truly world class. That is the problem. That is too much mediocrity for a squad aspiring for the champions league. I know none of it is his fault. He inherited the squad and hasn't had the chance of sorting out the mess.
He Needs To Make a Difficult Call On Sturridge
He is a world class player. No doubt. His absence has been a big problem for Goal shy Liverpool. His injury is not only a long term one, but also a recurring one. What good is a world class player if he spends more time in the treatment room than on the pitch?
Perhaps he should cash in on him and sign somebody else?
Don't Be Daft In the Transfer Market
The most damage that Brendan Rodgers did at LFC was in the transfer market. When he spent the cash from Suarez's sale on unproven talent, he really was setting himself up for a disaster. Klopp needs to learn from that. He needs to sign some big name players to lay the foundations of HIS squad because quite honestly, there isn't a sizeable CORE of players that Klopp can build around.
He needs a world class central midfielder who is good with distribution of the ball and a solid centre back at the very least. No more £20m on Lovren-ish players or central midfielders like Joe Allen. Sign players you KNOW will fit into your system!
This is my opinion on what has happened and what needs to be done. I don't think he has done much wrong. The squad is average and the players injured. He has walked in at a difficult time and it will be stupid to expect too much from him. Since Rafa Benitez left, Klopp is the first manager I think can lead LFC back to fighting for the title. It is only a matter of time.