Football
7 Signings by Barcelona Rated this Season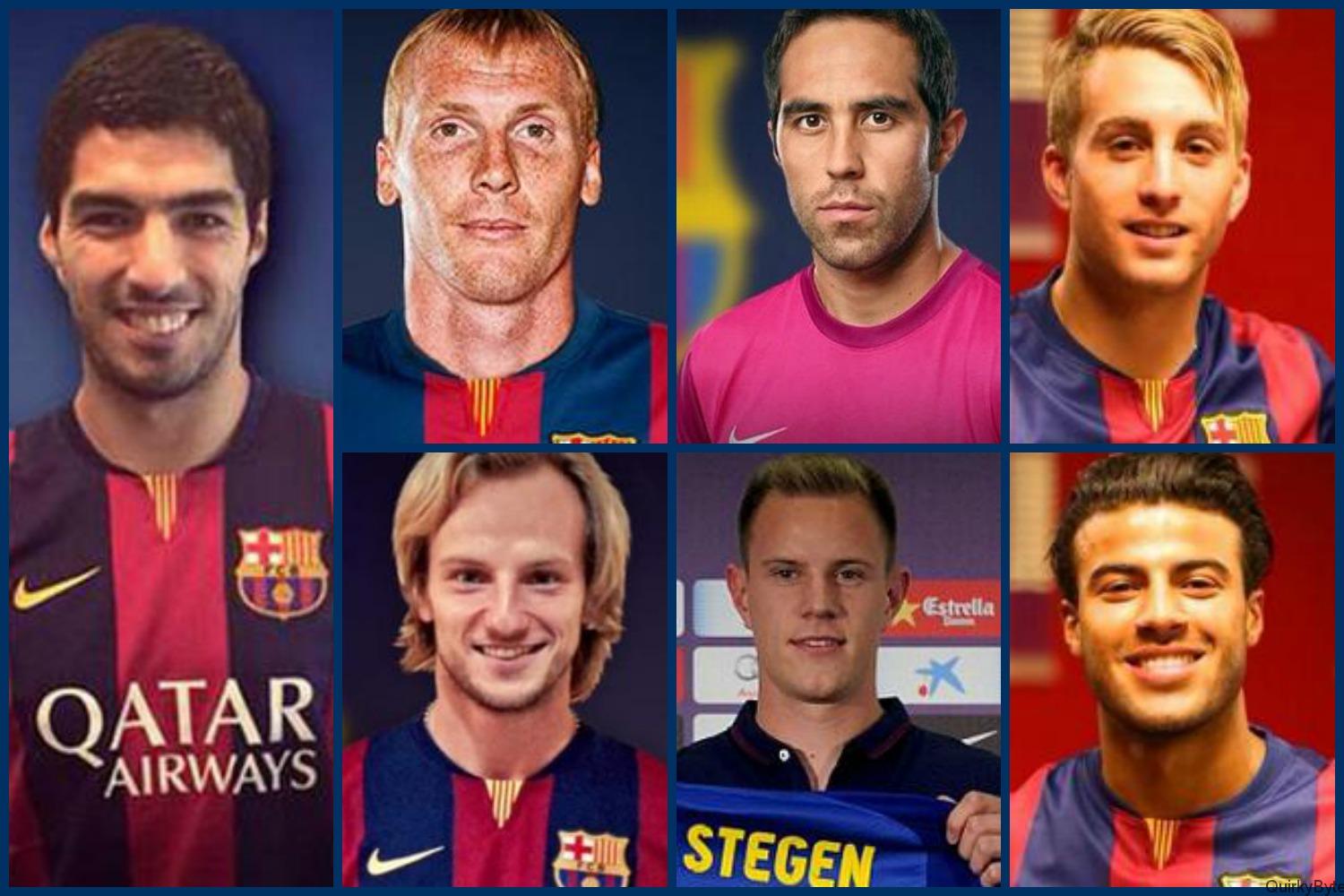 Luis Enrique ended his debut season the same way many people said he couldn't – winning the treble just like Pep Guardiola did in 2008/2009. A truly dream debut season for the former Barcelona player especially when you consider how hectic the club's affairs were back in January. With the season now over, we take a look at Barcelona's signings last summer and rate them.
Luis Suarez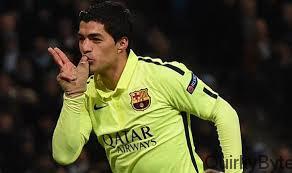 The big money signing of last summer. Barcelona bought Luis Suarez for a massive fee of £75 million despite knowing he wouldn't feature until October.
His first two games for the club resulted in consecutive losses. He didn't score his first league goal until his eight La Liga game. By the end of January, he had only scored five goals while providing 10 assists in 17 games and while that's a respectable tally, people expected more from a player who cost that much and destroyed defenses in England for fun.
And yet, it's funny how people ignored his overall play and by the end of the season, Suarez scored the decisive goal in the Champions League final that saw the Catalans eventually beat Juventus 3-1. The Uruguayan ended the season with 24 goals in 43 games. From a matter of months, he went from being a flop signing to one of the best signings of the season.
Suarez has certainly paid back his manager and the fans for sticking by him. Here's hoping to an even more productive 2015/2016 season for the Uruguayan.
Rating: 8/10
Claudio Bravo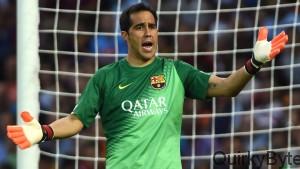 Signed from Real Sociedad as a likely backup goalkeeper, Bravo really took his chance once Ter Stegen got injured in preseason and has kept his place in the starting eleven for the duration of the league season.
Contributing to the Blaugrana's excellent start where he broke a La Liga record by not conceding for a record 754 minutes, Bravo may have felt it was harsh for Enrique not to play him in the Champions League or Copa del Rey as well.
However, he still got three medals in his debut season for the club and it'll certainly be interesting to see how the goalkeeper situation builds up ahead of next season.
Rating 7.5/10
Ivan Rakitic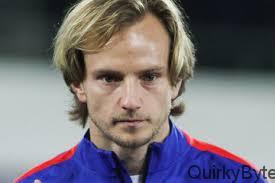 One of the signings of the season, Rakitic showed that he can do better than Cesc Fabregas and be the perfect successor for Xavi who was undergoing his final season with the Catalans.
Contributing in a variety of roles, Rakitic not only showed his creative side but that he can get stuck in, defend, score the odd goal and provide balance in the midfield.
It was fitting that he scored the opening goal in the Champions League final as he'll only go on and improve in Enrique's midfield.
Rating 9/10
Thomas Vermaelen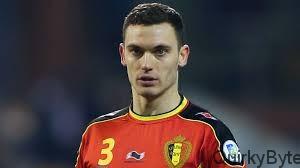 The butt of all jokes, Vermaelen only played one game all season due to an injury sustained during the World Cup which wasn't handled properly.
Despite this, he got three trophies under his belt which means he's won more trophies than the amount of games he's featured in. The Belgian is still a good player and next season will be a better chance for him to show what he's capable of.
Rating N/A
Jeremy Mathieu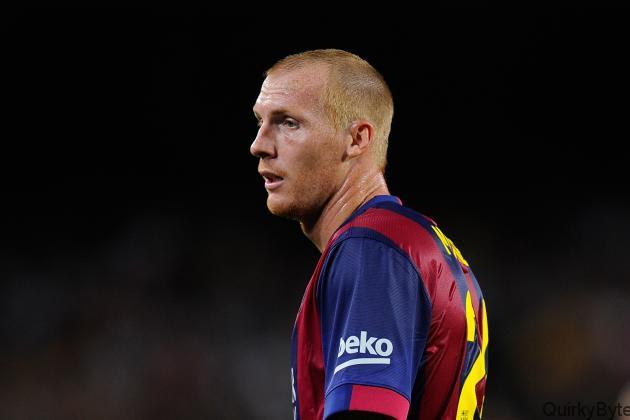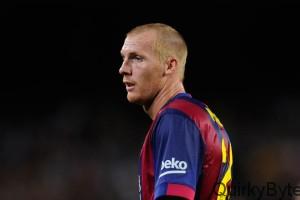 While it's still crazy that Barcelona paid €20 million for a defender in his thirties, Mathieu has done well to silence a few critics.
He hasn't maintained a regular starting place but has proven that he is more than the adequate backup and a vital squad player, being able to fit in at the center of defense as well as at left-back.
Next season will likely be a battle between him and Vermaelen as the third choice center back so the Frenchman will have to be on his A-game.
Rating 6/10
Marc-Andre Ter Stegen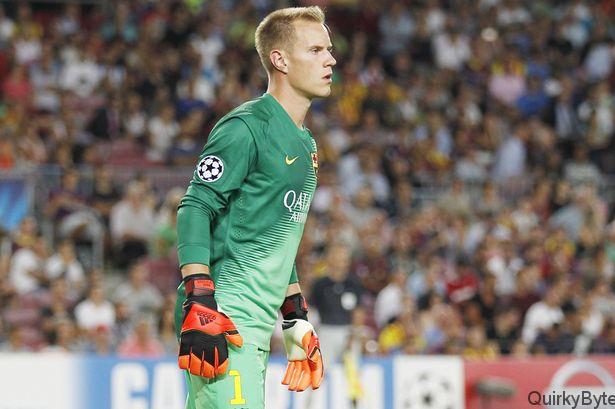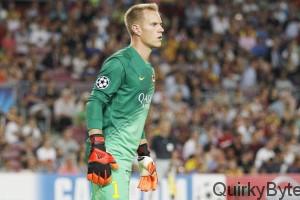 Barring a game to forget against PSG in the group stage, the young German has done exceptionally well in the Champions League and Copa del Rey.
While he was extremely unlucky to be injured at the start of the season, Ter Stegen hasn't complained and has performed to his best in the cup competitions and surely, starting and winning the Champions League final is a very good consolation prize.
The German ended the season with a respectable 21 appearances and while Bravo hasn't done anything to lose his place, Ter Stegen is likely to be the starting Barcelona keeper for the next decade.
Rating 7/10
Douglas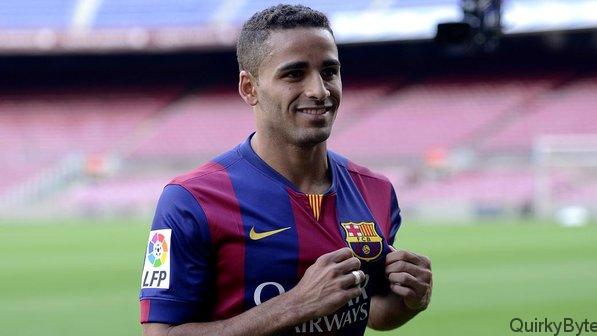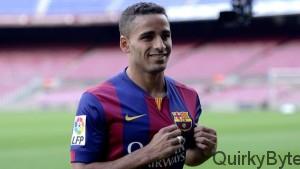 Like Vermaelen, Douglas only featured in a small amount of games with just five appearances to his name. However, it's not because he was injured. He simply wasn't good enough and has been a terrible signing.
Rating 2/10