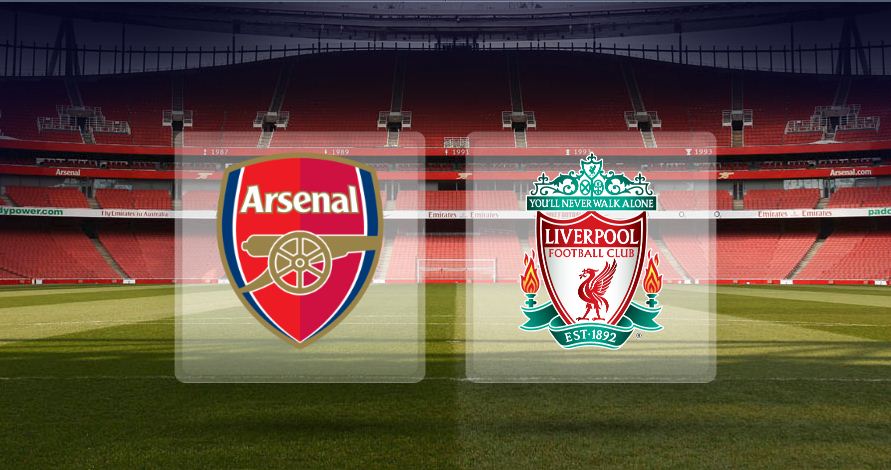 Liverpool's game against Arsenal was a "we score, you score" sort of a match. Thoroughly entertaining. Both sides can claim to deserve all 3points, but I don't think either of them will be too disappointed with the 1. Liverpool avoid defeat and manage to just about stay in the race for 4th place and the point keeps Arsenal on top courtesy of superior goal difference.
Apart from being thoroughly enthralling, the game was very interesting in the way both teams played. It looks like Klopp doesn't trust Benteke enough as he persists with playing a non-striker Firminho up top. Or maybe he just wanted a more mobile striker on the night? His 2nd goal was outstanding. One thing that must be obvious to Klopp by now is that he needs to sort out the goal keeping situation at the club. Despite keeping the most number of clean sheets in 2015 I think Mignolet is simply not consistent enough and is prone to making silly mistakes and his backup isn't any different either. Klopp conceded before the game that LFC won't go in trying to dominate possession, I think that was a wise move.  With Can, Henderson and Milner all starting, LFC definitely had the legs to stifle Arsenal. Overall LFC did a pretty good pressing job. Jordan IBE was very lively as well.
Arsenal on the other hand started the game fairly slowly. One change I noticed in Arsenal was how far up the pitch Ramsey was playing. He likes scoring goals and can never be happy just lying deep and just linking the defence with attack, the way Cazorla does when he's playing alongside Coquelin. Ramsey wants to get in the box and score. And that was evident last night. Maybe it was a move from Arsene to try and have more players in the final 3rd of the pitch to create a chance and score or maybe I'm simply not analysing the game correctly? I'd love to see a heat map of Cazorla's average positions when he plays and Ramsey's last night. Ramsey going forward left a lot of space behind him with Flamini the only man to cover the defence and Arsenal looked vulnerable. I don't mind sounding negative, defensive or 'boring' but I think Arsenal should stick with the way they've generally played. With a CDM and a passer alongside him to link up play and also do some defensive work. That is more stable and just works better. Maybe they'll return to that once everybody is fit.
I just hope the 2points they dropped last night don't end up costing them the title.