Brendan Rodgers came to Liverpool in 2012 after building a reputation for himself during his 2 year tenure at Swansea. Amidst all the uncertainty surrounding his future, we take a look at the bad of his reign in the red half of Merseyside.
The Bad
Descent into Mediocrity.
After a spectacular 2nd season, BR has failed equally spectacularly to live up to the expectations. LFC have barely ever looked anything above mediocre since the departure of Suarez which has led many to believe the combination of SAS, StvG and Coutinho made Rodgers look like a better manager than he was. Even this season, LFC have made no evident improvement and have been really banal despite heavy investment in the final 3rd of the pitch.
I don't think it's harsh to conclude, LFC are mediocre under Rodgers.
Deluded Brendan
The brilliant Twitter account "Deluded Brendan" is a testimony to how silly he sounds in many of his interviews. I'm not going to get into detail, but his reluctance to admit he has messed up and his team weren't good enough is hilarious for neutrals and annoying for LFC faithfuls.
StvG Debacle
Some would say that in itself is a sackable offence. StvG despite his age was one of the best Midfielders at Liverpool last season. Why would you let your star player go without putting in much effort?
According to StvG – "It seemed to me like I wanted them more than they wanted me."
That is no way to treat a club legend who was still performing well.
One could argue that maybe BR wanted the club to come out of StvG's shadow and create a new identity, which is fine in some cases. But in this, it's inexcusable.
Should've flushed money down the toiled instead.
His transfer dealings did feature in my "Brendan Rodgers – The Good"piece, but his howlers far outnumber the good and decent signings combined.
He has splashed over £200m since joining LFC and the club have made no substantial progress in any terms.
£20m for Markovic?
£15m for Allen?
£10.5m for Borini?
£6.8m for Luis Alberto?
£7m for Iago Aspas?
That is far too much money to splash on unproven talent when you need proven match winners to rekindle the winning mentality at a big club.
The worst of all was probably selling Agger £3m (absolutely love his 'YNWA' knuckle tattoo) and signing Lovren for £20m. Lovren, to put it mildly, is awful.
I've not included Balotelli in the howlers list because I think it was an understandable gamble which could've gone either way, in the end it didn't work out.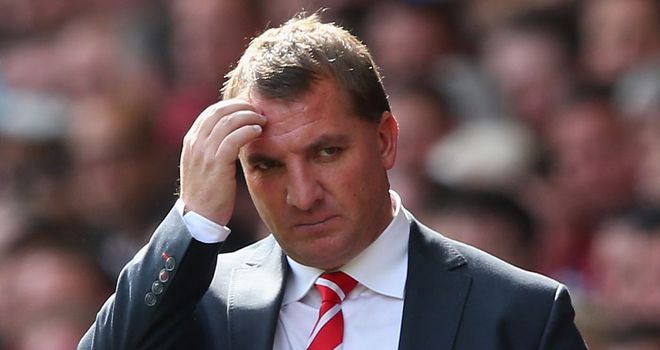 All things considered, I think Rodgers has let the club and himself down. He could still end up becoming a good manager, but for now he needs to leave LFC. Get himself sorted, admit his mistakes and come back into a fresh project. Because right now, he simply isn't doing anything right.
BR – Stay or Go?