Football
Is van Gaal back to his meddling confrontational ways?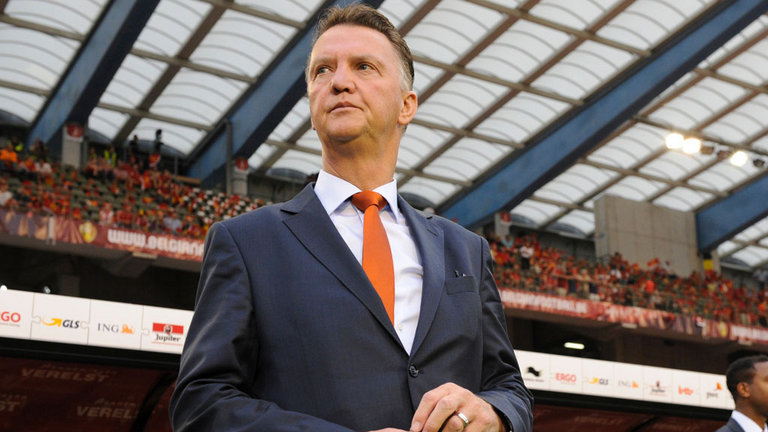 Sir Alex Ferguson was known for inspiring unspeakable fear in even the most senior members of his squads, and Louis van Gaal, the man many consider his spiritual successor at Old Trafford, seems to be ruling with an iron fist.
There is simply no denying that van Gaal has unwavering belief in himself and his ability to an extent bordering on arrogance — indeed, some would say he crossed that line a long time ago, judging from his history of going up against Johan Cruyff, the Godfather of Dutch football, that extends back to their playing days. In the decades since, van Gaal has ruffled feathers without fail, with his highly imposing character and rigid ideas about training and the way he thinks the game should be played winning plaudits and allies, but also leading to disillusionment within those who worked closest with him. His managerial nous cannot be called into question, but the trail of chaos he has left in his wake cannot be ignored, and while his first season at Manchester United was relatively uneventful — by which I mean there was no dropping of trousers, although we were treated to an inebriated speech — the last few weeks have given enough reason to believe his confrontational approach to man management might create chinks in his relationships with his players.
The complete lack of a filter between what Van Gaal thinks and says created by his unwillingness to compromise on his set of ideals and "philosophies" has so far not brought things at Old Trafford to a boiling point as it has in the past, most notably during his two stints as manager at Barcelona and as Technical Director at Ajax; in fact, his squad seems to have been won over by his thinly veiled passion for the game, and his consistent and total belief in his ability to return the club to the summit of the English and European game. However, the last few weeks have seen him become particularly expressive about his dissatisfaction with the quality in certain areas of the squad, and his public admission of the urgent need for further changes to be made during the transfer window.
He has said that Ashley Young, arguably the club's best player in the second half of last season, is "no Neymar", and has made no attempts to hide his pursuit of Pedro as a potential replacement. He called new signing Bastian Schweinsteiger's performance in the comfortable pre-season friendly win over the San Jose Earthquakes "poor", and has openly admitted United need a world class striker this transfer window, despite Wayne Rooney being guaranteed first team football. This admission of the need for improvements in the dressing room is characteristic of van Gaal, but is in stark contrast to the way Sir Alex Ferguson handled things; the legendary Scottish manager set great store in the importance of keeping dressing room matters private, and not publicly chastising his players and leaving them open to further criticism. Indeed, he didn't tolerate such behavior from even the greatest captain in the history of the club, severing a professional relationship that had lasted more than a decade simply because of a betrayal of the ideals he operated by.
Even so, van Gaal's candid and brutally frank expression of his opinions can be tolerated as long as the squad chooses to do so. His self-belief was, after all, crucial in helping turn their season around. However, a telltale sign that van Gaal may be prone to excessively aggressive impositions of his authority was when — if rumours are to be believed — he imposed a 140,000-pound fine on Argentine defender Marcos Rojo for missing his flight to the USA to join his team-mates after an extended break following the Copa America because his passport had not been renewed. It is difficult to understand why van Gaal lays blame for this incident on the shoulders of a foreigner whose primary focus is playing football, and not worrying about the validity of his passport. Surely United could have arranged for the issue to be dealt with by one of their own staff, instead of publicly shaming a player? Van Gaal will undoubtedly have sent a strong and clear signal that he will not tolerate lackadaisical behaviour from his squad, but at what potential cost?
Van Gaal admitted during a recent interview that he enjoys considerable clout at United, and every football decision goes through him; however, he must realize that if he does not pick and choose his moments to impose authority on the squad wisely, he could run the risk of having another Ibrahimovic, Rivaldo or Ribery on his hands.