Football
Van Gaal's United, Fans Divided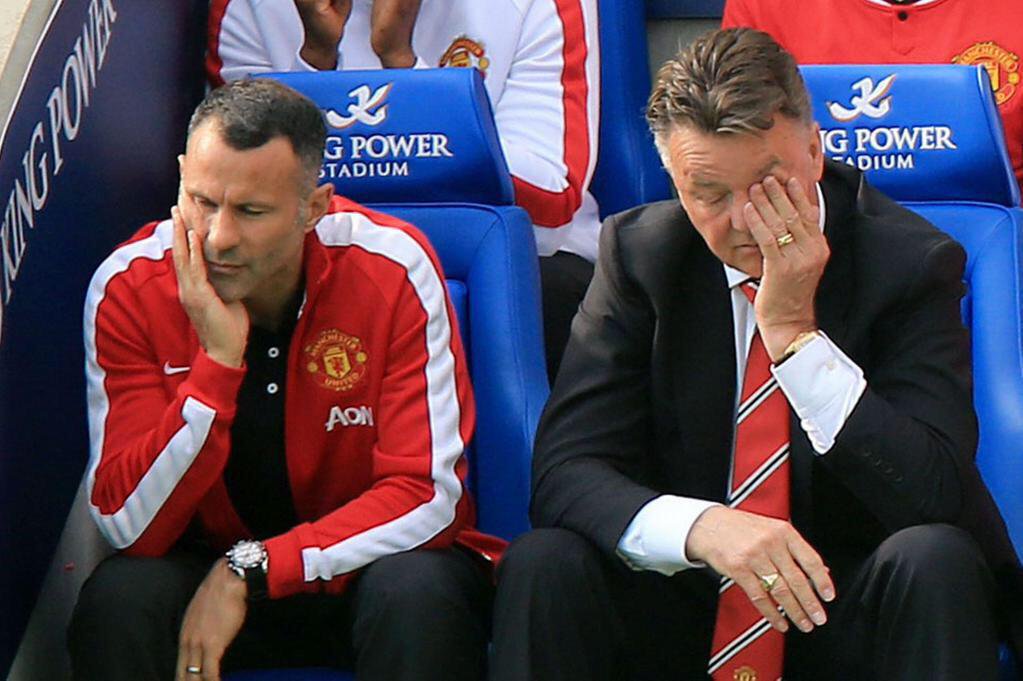 After the departure of Sir Alex Ferguson, Manchester United are still feeling the after effects. They have still not recovered from their downfall after the Scotsman retired. The 2015/16 season was showing promise at the start but as 2015 ended, United found themselves falling out of the top-four.
After losing to Tottenham Hotspur on Sunday, United now find themselves 4 points behind their local rivals Manchester City, who are in 4th and just a point clear of West Ham in 6th. West Ham finds themselves leading a pack of teams who are also looking for European football – Southampton, Liverpool, Stoke City, and Chelsea.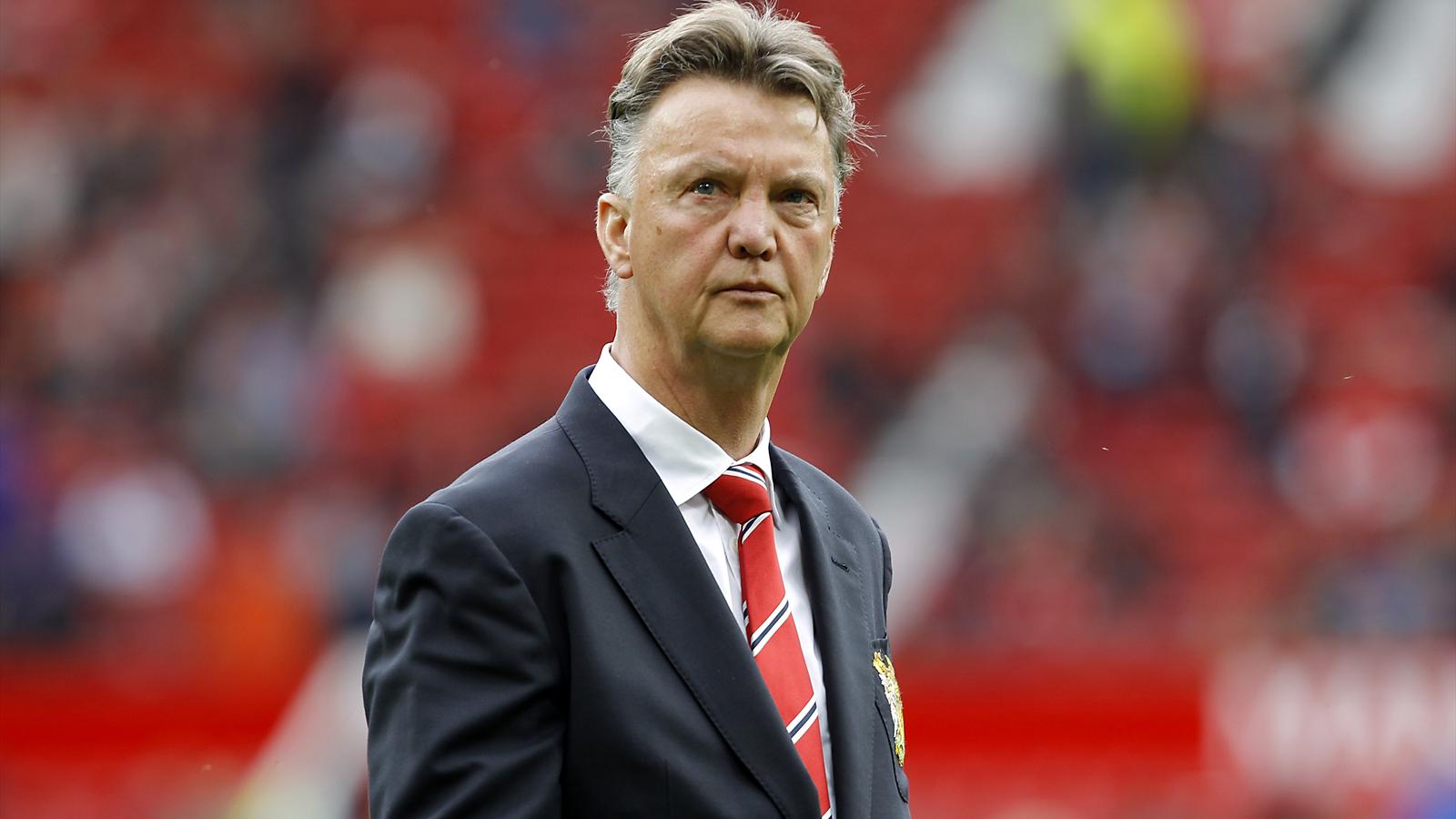 With this poor form going on at United, the club is in a dilemma – To sack Louis van Gaal or to give him some more time. If Manchester City drops points and United don't, they could still manage to get into the top four. But if United drop points, they could lose their 5th place and fall behind teams like West Ham, Southampton or even Liverpool.
Many of the fans are frustrated and infuriated with the Dutchman and want him out; on the other hand, some still think he deserves more time, especially after former Man United Manager Sir Alex spoke about Louis van Gaal and defended him.
Meanwhile, Chelsea has already sacked Jose Mourinho long back. The availability of Mourinho has added fuel to the fire at Old Trafford with the fans demanding the appointment of Mourinho and the departure of van Gaal. So far, it seems the board of directors at Old Trafford are keen to keep Van Gaal and apparently they have assured the Dutchman that they have faith in him.
Over the past few weeks, a weird, never-seen-before atmosphere has engulfed the United fans. An atmosphere inside Old Trafford and at the away section of a stadium where United visit. No one ever thought they'd see. It's not just about this run of poor results, but there seems to be a clear division between the fans as the unity is fading away and a noticeable rise in arguments is observed.

Be it in the stadium or be it on any of the social media platforms, you see Manchester United fans arguing about the Van Gaal situation. Certain sections want him out straight away and the others say give him time. Like I wrote earlier, two things adding fuel to the fire is the sacking of Brenden Rodgers and Jose Mourinho by Liverpool and Chelsea, respectively. Liverpool appointed Jürgen Klopp, who apparently was on Manchester United's radar and Chelsea appointed Guus Hiddink as interim manager and Antonio Conte will take over the permanent job from the next season.
So this is the question the fans raise – "Why are we sticking to the manager who is responsible for this horrendous decline? Chelsea and Liverpool were struggling and they made that so-called "necessary" change. So why don't Man United do the same?"
To this question, the other set of fans responds by saying United has never had the history of sacking managers. We always give time to the managers to prove themselves. But, the argument isn't over here. An example of David Moyes is kept under the spotlight. Why wasn't he given time?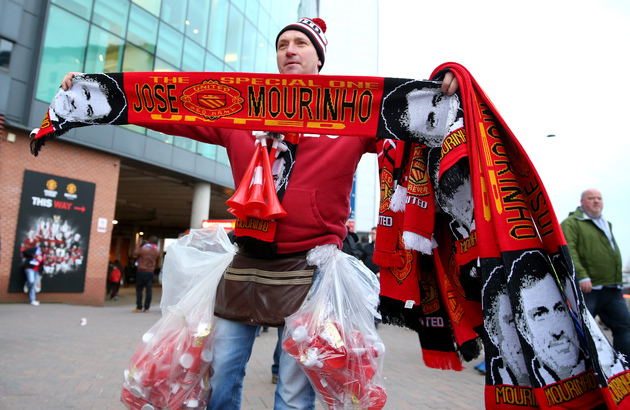 In the game against Chelsea, months ago, there was actually a stall selling Jose Mourinho scarves and mufflers. Many inside Old Trafford were even seen wearing it around their neck. Not only that, there were a few spectators with signboards asking Van Gaal to leave. Others, well, they were backing their manager and their team, chanting throughout the match and yet again, they were left unsatisfied as the game ended in a goalless draw after both sides were very poor at converting the chances they got.
That's in the past now. The concern now increases for Van Gaal and The Board because of what happened on Sunday against Tottenham. It is true that United have had a lot of injury problems, and it is true that this is the first time the new signings are experiencing Premier League football at such a high level.
But, in spite of that, even the ones who were actually backing van Gaal till now were left frustrated because of his surreal tactics. There was an image circulating on social media which said 75% of the players were out of position yesterday. Fosu Mensah (CB) was at right back, Marcos Rojo (CB) was at left back, Juan Mata (CAM) was on the right wing, Jesse Lingard (WF) was playing as a number 10, Anthony Martial (CF) was playing on the left wing.
To make matters worse, half-time substitution Ashley Young, who had just returned from injury, who is a natural left winger, who last played a series of games at left back for United was put thrown on as Marcus Rashford was withdrawn. Now, on paper, it felt like Martial would play as a striker and Young would be on the flank.
NO! That did not happen. Shockingly, it was a straight swap with Ashley Young playing as a striker and the others retaining their positions. Fosu Mensah put in the most brilliant performance of the night for United, but he limped off with a knock and it all went downhill from there.
The question now is "How long will this go on? What impact will it have on the fans?". Old Trafford faithful are not used to this sight. They are not used to calling out to sack the manager. They are not used to the sight of their team not scoring goals.
They are used to being vintage United, no matter what and supporting the club, but now there is a clear division within fans across the globe who have their own opinion – Some of them say "Sack Van Gaal and appoint Mourinho", some say "Sack Van Gaal, but appoint Giggs as manager" and then there are some who say don't sack him at all. Give him time, and by the end of the season, we will know what to do.
The last opinion seems most likely to be true, but this is football and in the world of football, you never know what is going to happen when.

Maybe the next season will bring some luck for The Red Devils and they might regain their deadly form. Louis Van Gaal and his players have to work hard now. It only takes a couple of good results to win the fans over and they surely are capable of doing it. The final 5 fixtures will decide Louis van Gaal's fate.