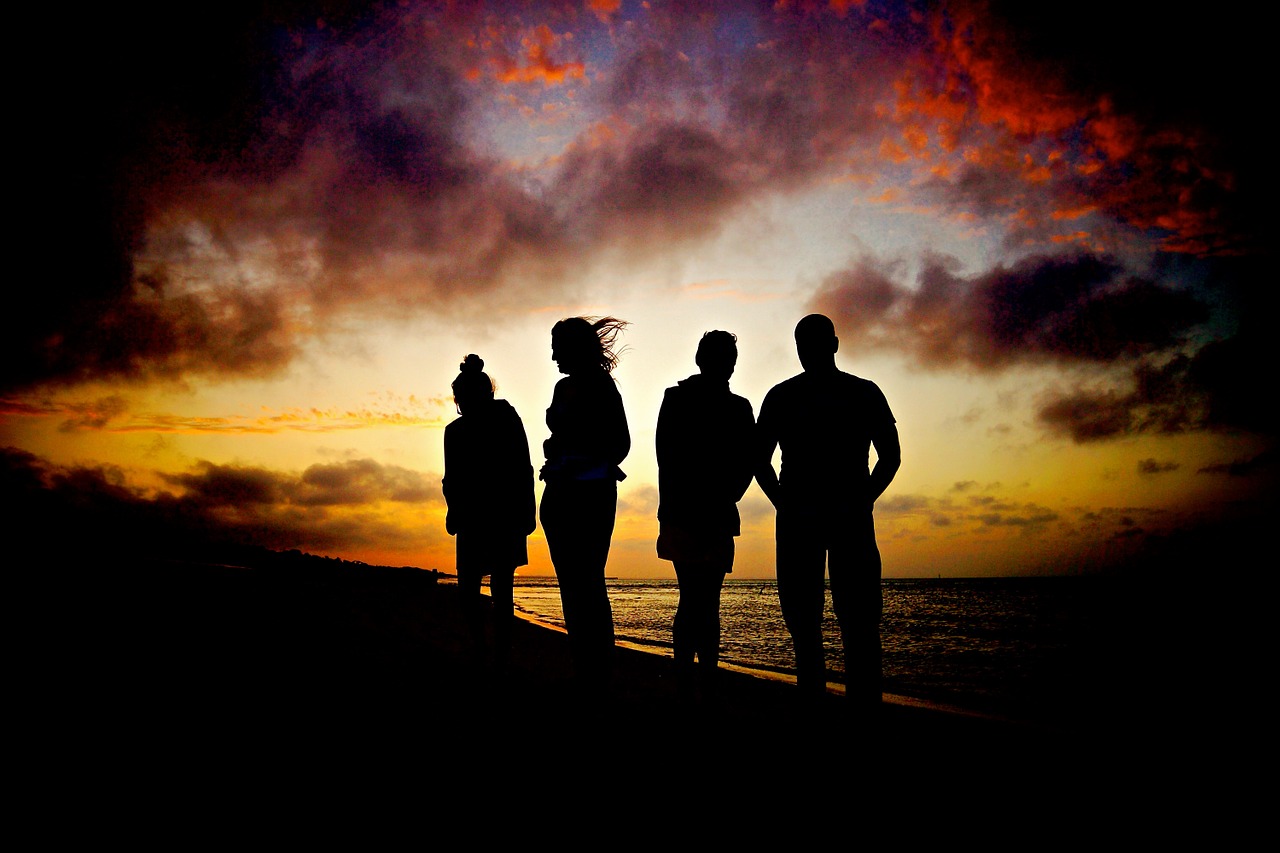 Oxford dictionary has defined relationship as "The way in which two or more people or things are connected, or the state of being connected".
Every relationship has sweet and a bitter phase. Sometimes we deal with it, "as just a part of life," sometimes we ignore it and  take it as "This is it…Nothing will change". Often we let the negativity of that bitter phase affect us, which  is not cool. We should always try to sort things out.  We need to talk, the more we talk, the more things get clear. It works. Every relation is built upon trust, loyalty, understanding and of-course love.
Its like the way we nurture a plant so that it becomes a tree. In the same way, we need to nurture our relationship on every stage. We should not let it go just because we got bored. It seems like an insult to the relationship, as well as to the person. So we should learn to live it and feel it's warmth, with patience and humbleness.
Everything has a positive side. Fights and misunderstandings are all part of the spice of life. They just add excitement to the life which can be negative and positive both, otherwise life will get dull. So take the bitter phase as an ingredient and wait for the delicious dessert after that. Here are the 8 ingredients you need to revitalize your relationship with loved ones:
TRUST
Trust your partner as much as you can. It will not only strengthen the bond but will also help you to live peacefully.
SPACE
You need to learn to give space to him/her. Take it as an important ingredient of your life. It will help in increasing the love and passion to be with him/her otherwise it will make your relationship sour day by day.
EARLY MORNING TALKS
Have a nice chit chat with morning cup of tea, as at that time your mind is fresh.
WEEKEND DRIVES
Try to go on a long drive, watch a movie, or go somewhere where you can spend time happily, without any hustle and bustle. Try to go at least once a week, as it will keep your relationship happy and healthy. Sometimes long drive with family also strengthens the bond.
AVOID OBSESSION
Never get obsessed with your partner, daughter, friend or anyone. It kills the relationship and the other person just want to get rid of you.
SPEND FOR HIM/HER
Well every time this may not be possible, but if you can then at least buy a flower or chocolates for him/her.
[" I AM THERE"
Tell your partner, parents , children that you are there when they need them. It will help them to fight back when they will fall.
LIVE IT SIMPLE.
This is the last and essential way. Live it simple silly!