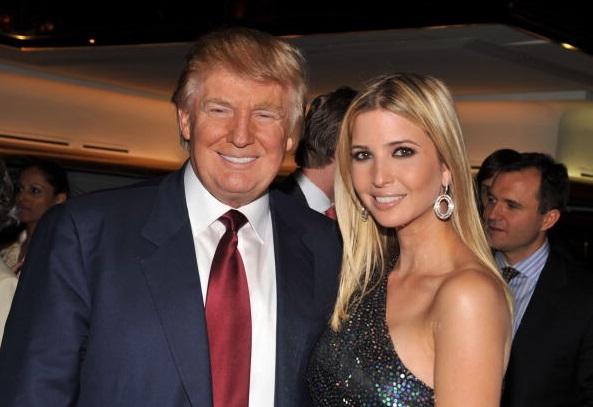 We all need family, for while some of us family are everything. It's very important to have a family so that you can cry on their shoulder when you need them, they are there to celebrate your highs, and act as a support system.
Here are 5 Most INAPPROPRIATE Celebrity Family Relationships.
1) Angelina Jolie and James Haven

She kissed her brother James on the lips on the red carpet at the Academy awards and Golden globe awards, after which everyone speculated that she has an affair with her brother. In her acceptance speech also she accepted that she is in love with him.
2) Donald Trump and Ivanka Trump

Donald Trump would be President of United States is very much in the news these days. His inappropriate relationship with his daughter has caught him under fire. He has been seen lusting over her many times.
3) Bobbi Kristina and Nick Gordan

Bobbi Kristina and her brother Nick Gordan announced that they were going to get married. , but unfortunately, Kristina died at the age of 22. She and Gordan were not blood siblings, but Nick was Whitney Houston's adopted son and she, of course, her biological daughter. The two considered each other brother and sister while growing up.
4) Lindsay Lohan and Dina Lohan
Lindsay Lohan has a very bizarre relationship with her mother. She let Lindsay do whatever she wants to do. The duo has been caught clubbing and partying together with Lindsay ending up in a rehab. Dina seems to encourage her for bad habits.
5) Khloe Kardashian and Rob Kardashian

Rob Kardashian has five sisters, but it seems that he is more close to Khloe Kardashian than others. Khloe and Rob shares a more intimate relationship than the others. Once they even joked of having a sexual relationship, and he bought her a racy lingerie set for valentine's day.