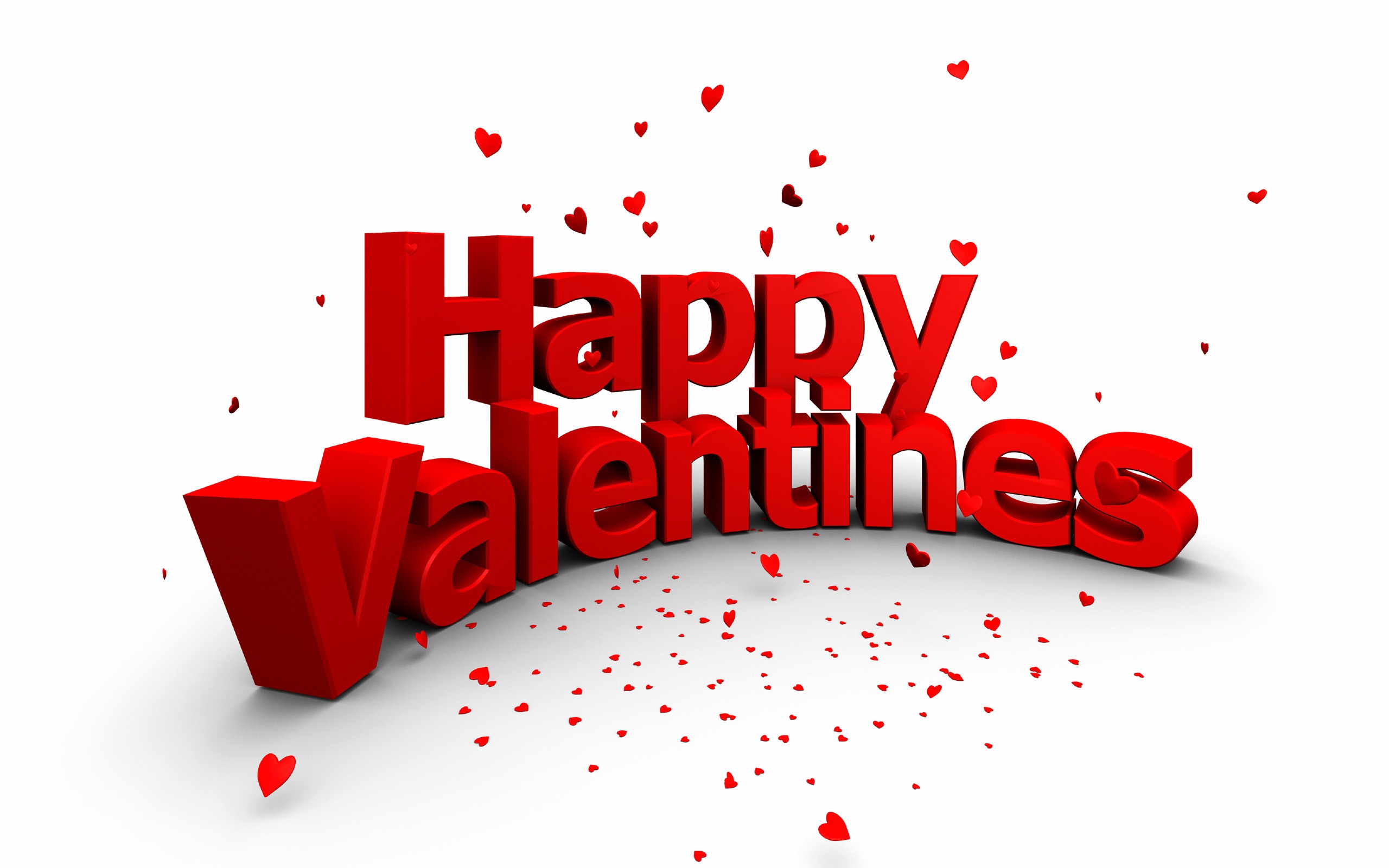 Valentine's Day is almost upon us. As much as the say is about celebrating love, it can also be daunting to come up with a gift for your significant other that is sweet, personal, meaningful, shows love and effort, and won't leave you destitute. Phew, almost thinking about it is tiring. But fret not! We have come up with a few handmade cards you can make for your special one(s) this Valentine's day, that shows how much they mean to you, and are very easy to make. Bonus : they won't cost you anything, and your S.O will love the effort you've put into them.
Lovenote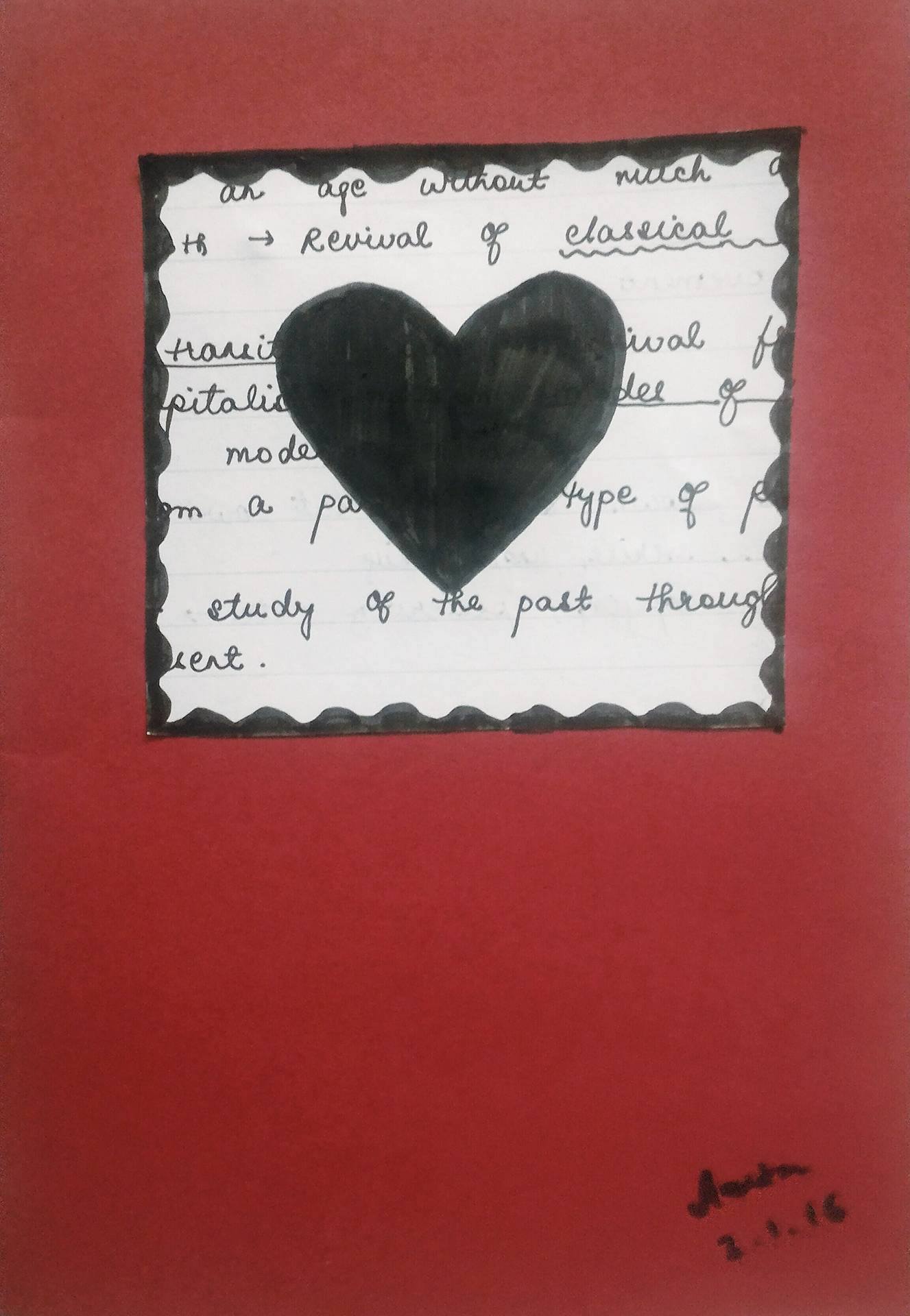 This card takes you back to those sweet old days of passing notes in class, of underlining sentences in books for each other, and the simple, old-world charm of love in less complex times.
Materials Required:
A4 Red Sheet
Glue
Scissors
Black Sketch Pen
An old note sheet
Method:
Fold the red A4 sheet into half.
Cut out a square of your old note sheet and paste it on the top half of the A4 sheet.
Draw a heart on the notesheet with the black sketch pen
Draw a pretty scalloped border on the edges of the sheet.
Say It With A Penguin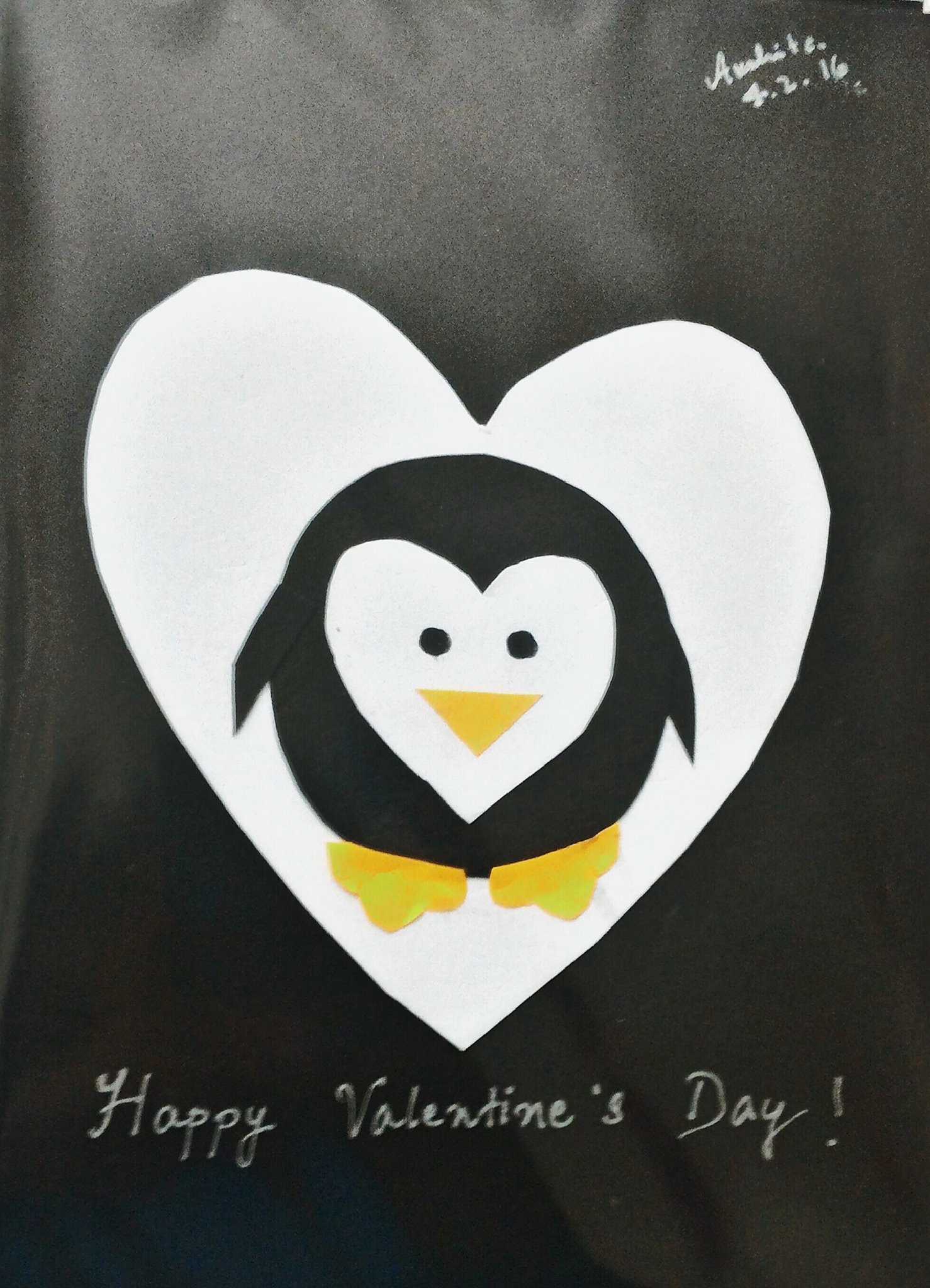 Is your S.O a fan of all things cute and adorkable? This penguin card is simple to make, and the cuteness of your little paper penguin will melt their heart instantly.
Materials Required:
2 Black A4 Sheets
1 White Sheet
Black Sketch Pen
Silver Pen
Glue
Scissors
Orange paper
Method:
Cut out a white heart and paste it in the center of the black A4 sheet folded in half.
Cut out a black circle, and paste it in the center of the heart.
Cut out feet and a beak from the orange paper, and paste them.
Draw eyes and wings with the black sketch pen.
Scrawl a sweet message with the silver pen.
Love Happens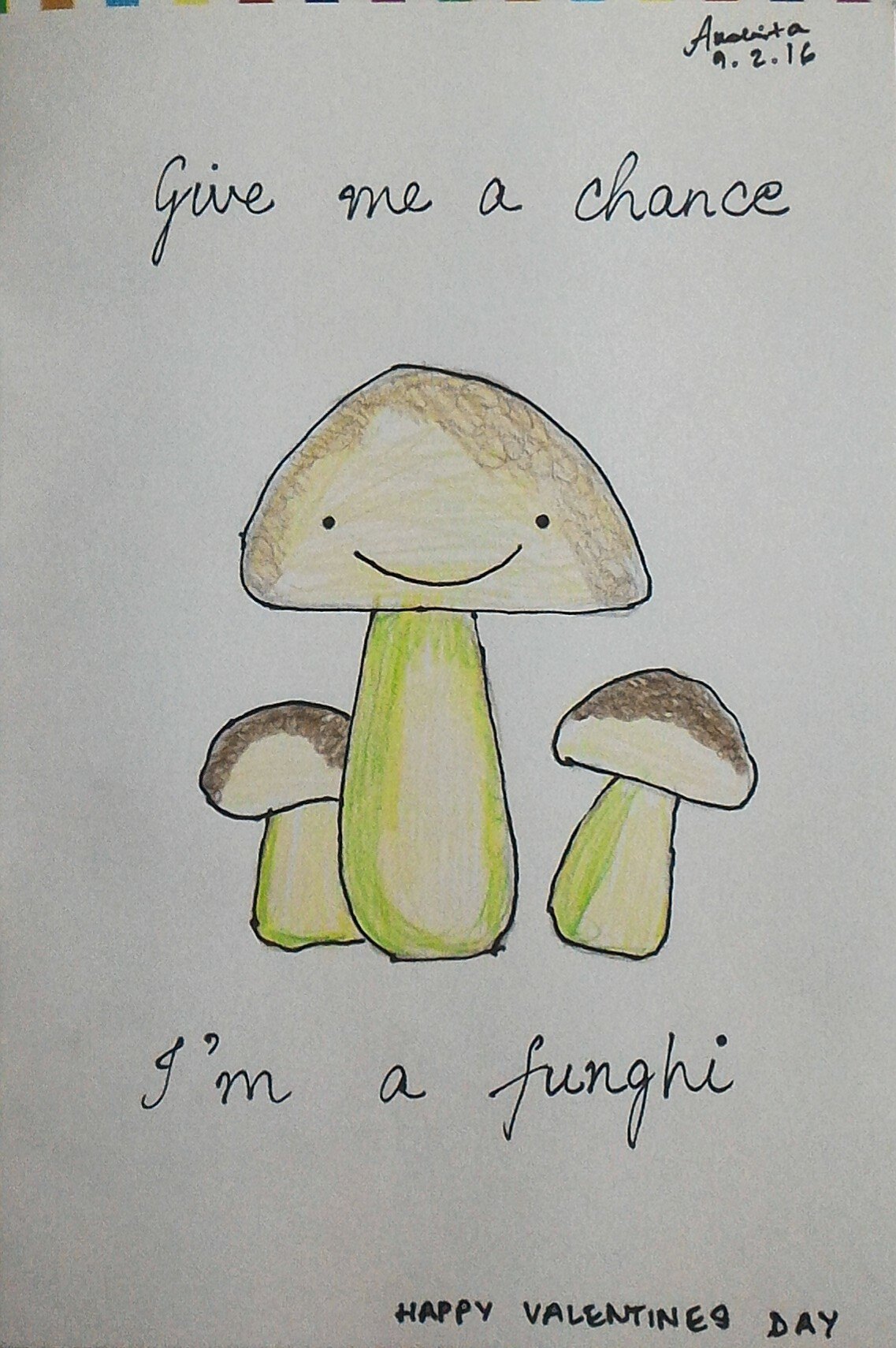 Want to impress someone without sounding too cheesy and maudlin? Here's a fun card that will make them laugh, at the very least, and we all know that the first step to impressing someone is making them laugh.
Materials Required:
1 White A4 sheet
Colour pencils.
Black Sketch Pen
Method:
Fold the sheet in half, and draw three mushrooms on it.
Colour them in, and trace them with your black sketch pen, adding cute facial features (yes, mushrooms can have faces, if Kim Kardashian can be famous).
Write your fun punny message on the card.
Want to get personalized tarot readings? Here how you can do it online.