CHRIS GAYLE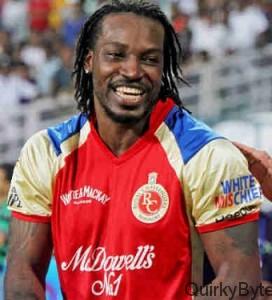 Well, Chris Gayle is not the name of any stat. If he keeps on going for the next couple of years, there will be a separate column for Chris Gayle. His achievements are:
Highest average of 46 in the IPL
Strike rate of 154
Highest Score of 175
Most numbers of 100's scored: 5
Most number of sixes: 230
Second on the total run-getters list: 3199 runs
Aditya Goel is the CEO and Publisher of QuirkyByte. He has 14 different Specializations varying from Mathematics to Computer Programming and has written for various blogs and worked as a freelance writer, programmer and developer on Elance and Freelancer. Very passionate about Technology, Movies, International TV shows especially White Collar and Cricket as a sport.