Cricket
Top 5 Opening Pairs of India in ODIs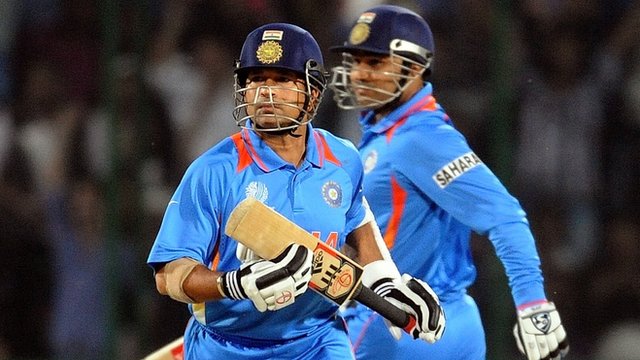 Let it be an ODI cricket or Tests, the opening batsmen of any team sets the tone of the match by laying a solid foundation. They construct a platform for the next coming players to play accordingly. Thus, the role of openers is very crucial in the game of cricket. India initially had a drawback with its openers especially in ODIs, but then came a period when we finally had a bunch of players which gave India a rock solid start. Let's look at the 5 best opening pairs for India in ODI cricket:
Sachin-Ganguly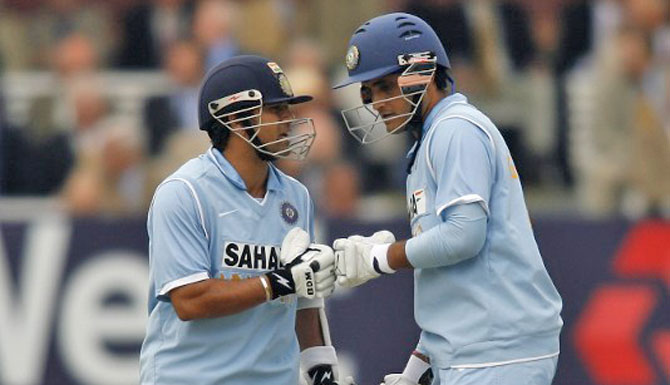 Undoubtedly, this was the best ever opening pair India has had till now. Sachin, along with Sourav Ganguly was the most lethal and nightmare for the bowlers. While Sachin calmly builds his innings, Ganguly looked to attack from the beginning. They had been the most successful opening pair serving the country in 129 innings and scoring 6362 runs at a healthy average of 49.32. They have made 20-century partnerships which is a world record.
Sachin-Sehwag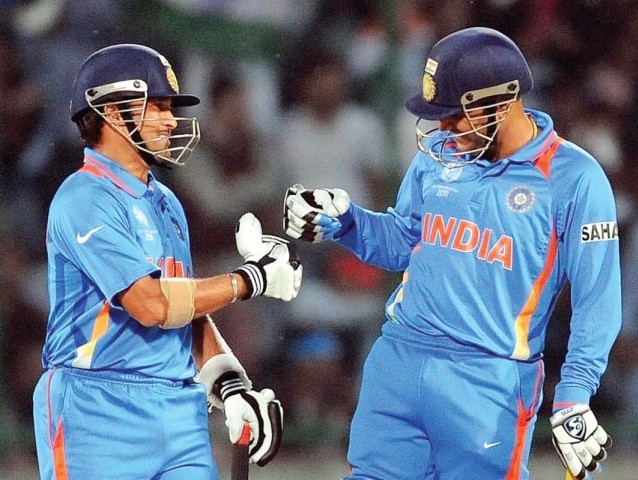 When talking about the best ever opening partnerships, the names of Sachin and Sehwag cannot be skipped at all. They had been in this business for a long time putting close to 4000 runs in 93 innings at an average of 42. They were the most entertaining pair in the history of Indian cricket.
Rohit-Dhawan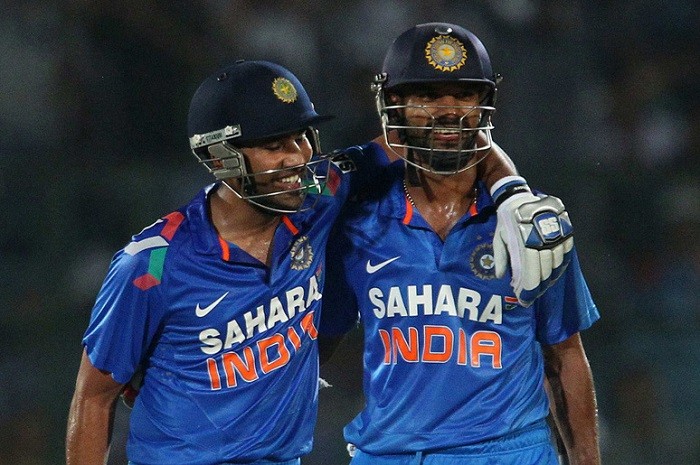 This is the current opening pair for Indian ODI cricket team. For the last 4 years, both of these players have been well versed with each other. Rohit Sharma, who came as a middle order batsman was carved by MS Dhoni to become an opening batsman. This gamble has worked and paid well for the team's benefit. In 54 innings, the boys have accumulated 2450 runs till now averaging 46.23.
Gambhir-Sehwag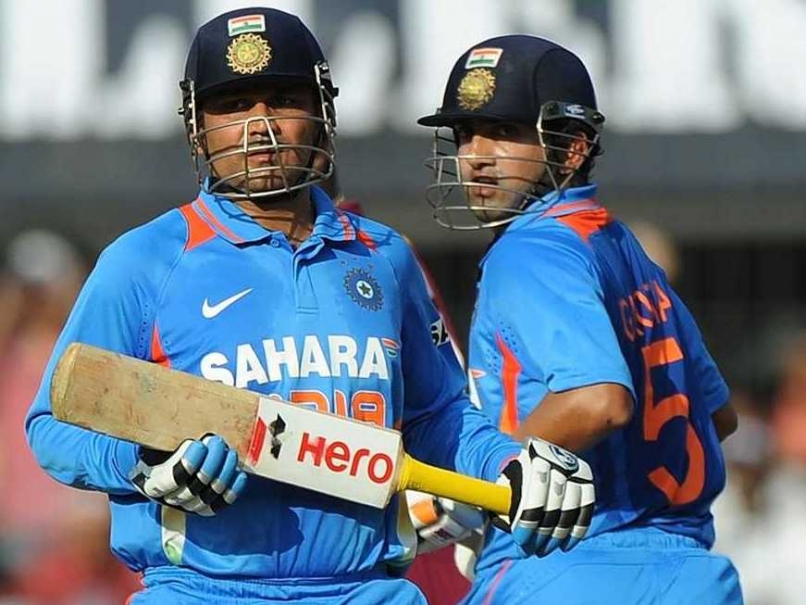 Though this pair had a lot of criticisms over their failure to perform and give India a good start, still they have managed to put on some wonderful partnerships together and give their team a better start. This pair came handy when India was in a difficult phase to find someone more dependable and better than them in performing. In their 38 innings together, they collected 1870 runs averaging 50. Sehwag had a major role to play attacking from the very first ball while Gambhir playing a responsible and sensible innings.
Gavaskar-Srikkanth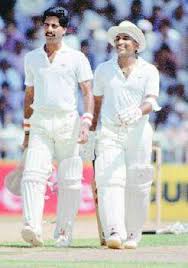 Sunil Gavaskar and Srikkanth had to open for India in ODIs when the team faced difficulties in nurturing a perfect combo for the work. No other pair succeeded to earn a success and India always suffered from an early setback. Gavaskar and Srikkanth were then appointed to open for the team but they had a little luck in this as they averaged only 30.55 in their 1680 runs from 55 innings together. However, that period of 80's, they succeeded to produce a slow but steady start to India.