Cricket
Australia vs Sri Lanka 1st Test – 5 Things to Know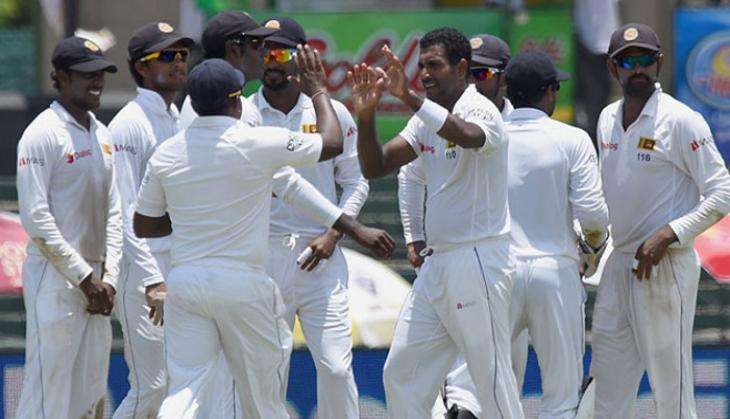 Despite Australia's solid defense, Sri Lanka stunned them with a beautiful display of spin bowling. However, patience was the main key required by both the teams to come to a conclusion of the match. It became very frustrating when the 9th wicket stand between Peter Nevill and Steve O'Keefe started to block everything and even some shorts were not running due to Keefe's injury. This partnership made a world record of 4 runs from some tiring 180 balls. Meanwhile, the hosts bowled 25 straight maiden overs until the Aussies were bowled out on 161. Let's know more from a rain-interrupted and twisted match:
2nd Test Win
Sri Lanka and Australia have played some 27 Test matches of which Australia have won 17 and 8 matches have been drawn. Sri Lanka won their only 2nd Test match against Australia in the history of cricket. The first ever win for them was back in 1999 in Galle where Sri Lanka won by 6 wickets.
7th Straight Loss
Australia's horrific and poor form continues in the subcontinent. This is their 7th consecutive loss in Test matches in Asia. Earlier, they lost to India in India in the Border-Gavaskar Trophy in 2010-11 by 2-0 in a two-match series and then 4-0 in a four-match series in 2012-13. Each time, they have been deceived by spin.
1st loss for Smith
This is the first loss for Steve Smith as a captain in Test cricket. He has captained Australian Test team in 12 matches till now and won 7 of them, 4 matches have been drawn. So, this comes first defeat for him in a 3 match series and Aussies have to come back really strong to level the series.
Magical Herath
Clearly, it was Herath with his past experience who spun a web across the Aussie batsmen. He took 4 wickets in the 1st innings and a 5 wicket haul in the 2nd innings. It was only Herath who had an impact on the bowling, as Aussies had a tough ask against him. Other bowlers were still easy to face. This was his 24th 5 wicket haul in Tests. He ended up with the figures of 9 for 103.
Classy Mendis
A special knock that turned the game away from the Aussies came from Kusal Mendis who smacked a brilliant 176 scoring 50 percent of team's score. Sri Lanka was a deficit of 86 runs after 1st innings and someone had to chip in to turn the tables around. It was really an epic innings to watch on a slow and turning track. The match was also affected by some heavy showers but even nature couldn't stop Mendis from going on. He was adjudged the Man of the Match.