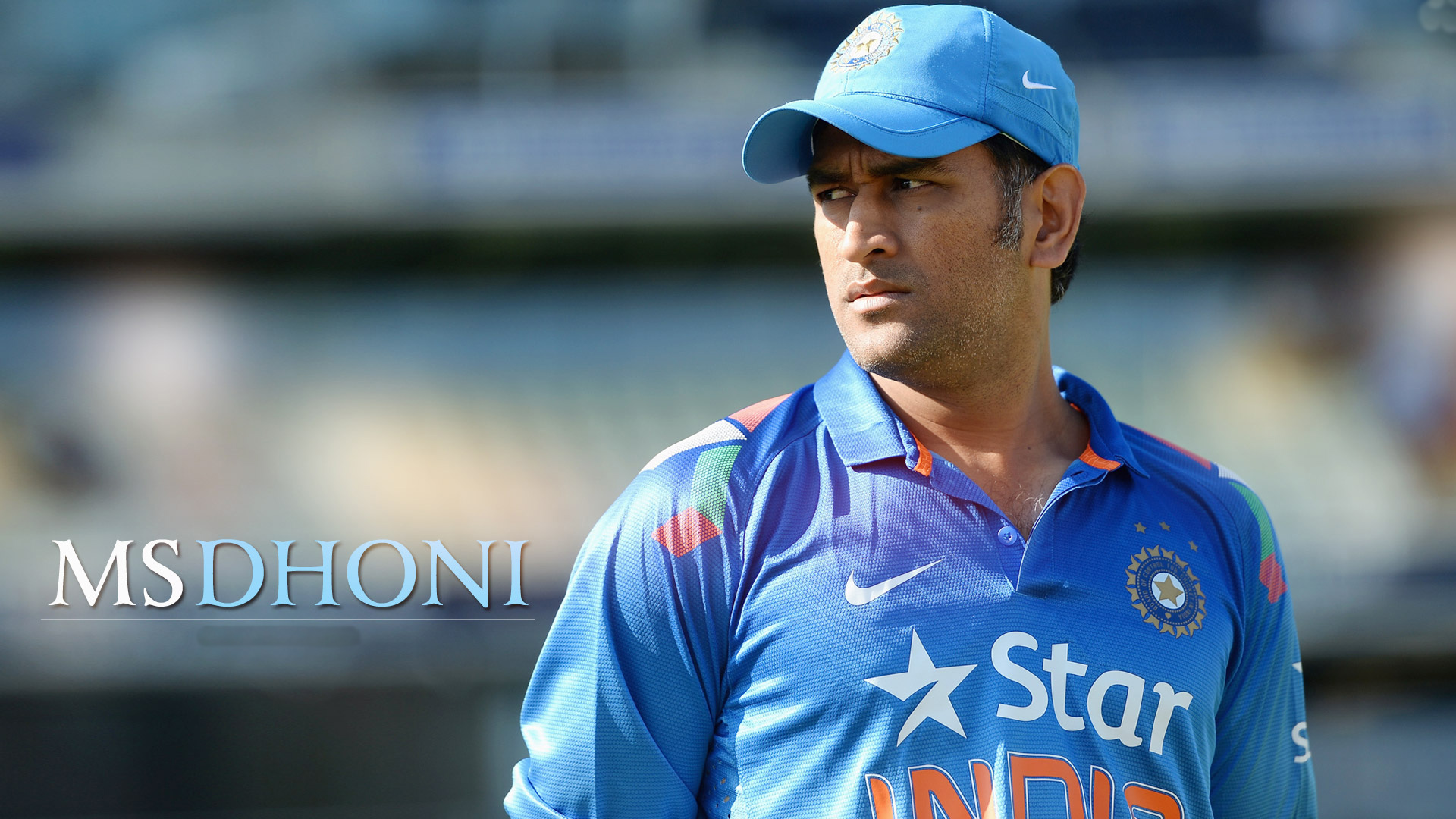 A player who helped millions of cricketing fans to enjoy and cherish numerous Indian victories, a player who helped the God of Cricket to achieve his dream of winning the world cup, a player who turned the game on his own when everyone else failed to score and still a player who is criticised the most in our country- Mahendra Singh Dhoni. The most successful Indian captain and the second most in the history of cricket only after Australian great Ricky Ponting. While MS Dhoni celebrates his 35th birthday today, let's know more about him:
MS Dhoni – A practical example of management
The Indian Institute Of Management, Ranchi had mapped MS Dhoni's brain. Also, it was included as a part of B-school syllabus. His captaincy skills are undoubtedly unmatchable with anyone in the world and therefore top universities like IIM have added his case studies in the curriculum for the business and management students.
A Hybrid Player
Many teams in the history of the game had excellent wicket-keepers, best finishers, attacking batsmen and great captains. But, India is blessed with a combination of all these and MS has shown his masterclass with the bat, behind the stumps and also as a leader. Every young player who starts his career under his captaincy has felt blessed as MS has treated them like best friends. This increases the comfort zone of any new player who is under tremendous pressure. Talking about his wicket-keeping, he is just magical behind the stumps which leave the batsmen clueless as to what just happened. MS once effected a stumping of 0.09 seconds while it takes 0.10 seconds for an eye to blink. This shows how quick his reflexes are and how alert his mind is.
MS Modernised the Concept of Running Between the Wickets
Today, every good player looks to start their innings slowly and build it gradually, especially in ODIs and Tests. This requires rotating strike at regular intervals when the bowler looks to dominate the batsmen and situation doesn't allow to play freely and hit boundaries easily. Sometimes, ones need to be converted into twos and twos into threes and fitness levels today helps the modern players to do so. But the concept of running fast between the wickets was initiated by this man when he first came into the side with long golden hairs who used to run like a horse between those 22 yards. Even today when MS has turned 35, fitness is not an issue for him. Young players have to actually run fast with MS on the crease to turn the singles into doubles.
A Wall Hard to Break
When MS Dhoni came in initially into the ODI side, he was an excellent top order batsman who could take charge at no.3 or 4, depending on the situation. In the past few years, he has become a lower-middle order batsman sacrificing his position for the young talents. However, even at no.7, he looks like an unstoppable force and a wall to break in for the opposition. He has stood tall in the difficult of situations for the team and taken it out of those hard situations in all the formats of the game. MS has played the most consecutive T20 innings without a duck (61).
Greatest of Batsman
MS Dhoni has no match when it comes to batting. He slowly builds his innings and unleashes himself like a monster at the end. He has not only played as a great middle order batsman but has also helped his team to come out of crunch situations. This is reflected in his batting average in ODIs which goes over 51. In more than 90% of successful Indian chase, MS has remained unbeaten helping his team win easily. He became the no. 1 ODI batsman just after 42 innings from his debut and it is still a world record. Talking about the shorter formats as well, he is the most destructive batsman in the world who can easily chase down huge targets for his team. He averages more than 30 in T20I as well. Apart from this, there is a lot more to come for him as he is set to become the fastest wicket-keeper batsman to score 9000 ODI runs.
A Great Captain
However MS Dhoni is the second most successful captain after Ponting, it's wrong to compare him with the Australian captain. Ricky had a team which had influenced the world with their consistent performances and have dominated the world cricket for over a decade. On the other hand, Dhoni has led his team to a victory with his great and unmatchable captaincy skills. He has won major titles even with a young Indian side. Under his captaincy, India has won 1 World Cup, 1 T20 World Cup, 1 Champions Trophy and 2 Asia Cups. He has also helped his IPL team Chennai Super Kings win 2 trophies and 2 Champions League T20 trophies.