Mumbai Indians are the only team to win more matches against Chennai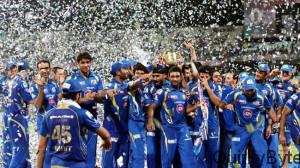 With a win percentage of more than 60, CSK has by far been the best team in IPL. Only Mumbai Indians have managed to win more matches against them. Out of the 23 matches played between the two sides, Mumbai has won 12 and Chennai have won 10 while 1 was washed off.
Aditya Goel is the CEO and Publisher of QuirkyByte. He has 14 different Specializations varying from Mathematics to Computer Programming and has written for various blogs and worked as a freelance writer, programmer and developer on Elance and Freelancer. Very passionate about Technology, Movies, International TV shows especially White Collar and Cricket as a sport.