Cricket
5 Most Underrated Cricketers of India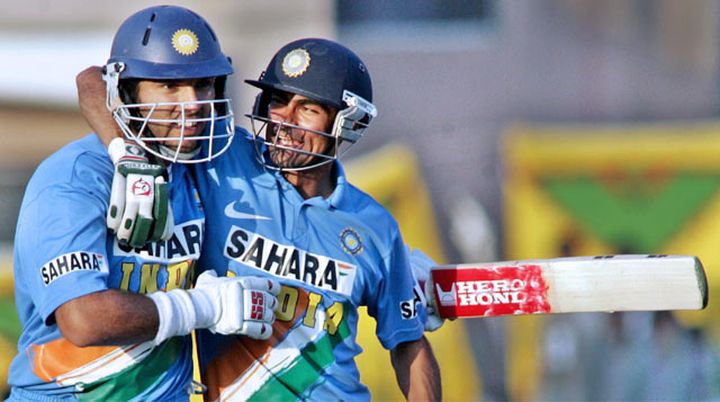 While India produced some extraordinary league of cricketers in the last 50 years or so, many of them got to touch the peaks of the name, fame, and glamor. However, may were left unnoticed in their hard careers and despite some excellent performances. Let's put a shadow on these players to know more about them:
Rahul Dravid
A player who was known to be the Wall for the team, who made more than 24000 international runs took his retirement from all the formats very silently. He single-handedly won many matches for India and gave his best in the team which had 4 to 5 legends all compared with each other every time. His career got shadowed by Sachin and Ganguly's performances. In the list of top underrated cricketers in the world, Dravid would surely be among the top without any doubt.
Gautam Gambhir
A fine cricketing career which was spoiled by the dirty tricks of politics made more than 9000 runs in Tests and ODIs. He was the main reason in India's both World Cup victories- 2007 T20 WC and 2011 WC. He scored 75 from 54 in the T20 final against Pakistan and a well composed 97 against Sri Lanka in CWC Final in Mumbai which gave a solid platform for the coming batsmen to attack.
Irfan Pathan
A perfect all rounder, which India had been looking since many years, made more than 2600 runs and took 273 wickets in a short career of Test and ODIs. He also took a hat-trick in the very first over of a Test match against Pakistan. He is the highest wicket-taker in ODIs who hasn't played a single World Cup (173 wickets). His first 4 wickets in international cricket were Hayden, Steve Waugh, Ponting, and Gilchrist. With the bat too, he had played some excellent match winning knocks for his team.
Sreesanth
An excellent strike bowler who always gave those crucial breakthroughs at regular periods, Sreesanth was the first player in the history of Indian cricket to be banned for life due to his involvement in spot-fixing in 2013 IPL. In his 27 Tests, he took 87 wickets and in 53 ODIs, he took 75 wickets. In his such short career, he dismissed Amla 7 times in 11 matches, De Villiers 6 times, Gilchrist, Kallis, Pietersen and Graeme Smith 5 times.
Mohammad Kaif
A very talented batsman with a solid technique and calmness in his batting remained unnoticed till he played an epic innings against England at Lord's in the Natwest Series final scoring unbeaten 87, helping his team win chasing a monster 325 back in 2002. He was a brilliant fielder and an excellent runner between the wickets. He only played 13 Tests and 125 ODIs and didn't get a chance after that. The selectors were always very cruel to him which ended his career in between.