India Ends the Losing Streak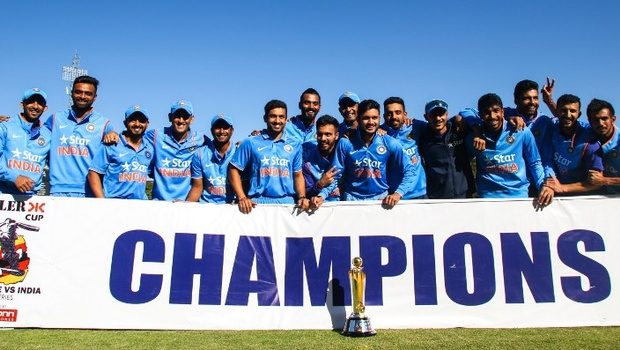 There is a sigh of relief for the Indian cricket fans as the men in blue put an end to the losing streak in ODIs. India clinically defeated Zimbabwe and won the match easily by 10 wickets. It was only the Indian players who dictated the terms throughout the series. Zimbabwe didn't have a clue against the young Indian rookies. Under the captaincy of MS Dhoni, India has won an ODI series after October 2014 when they defeated West Indies. In the recent past encounters with Australia, South Africa, and Bangladesh, India lost all of them. However, Australia and Bangladesh defeated India in overseas but India lost to the Proteas on their own soil. Though this time it was a weak opponent, but not to forget that it was a bunch of inexperienced players who started their international campaign under MSD. Some players who shown their domestic brilliance on big stage were KL Rahul, Chahal, Fazal, Rayadu, and Bumrah. Dhoni handled the boys well and helped them to cope up with the new conditions and handle their nerves. India played their 899th ODI which is the most by any country in the world. On the second spot stands the Australian team who have now played 874 ODIs. After winning this series handsomely over Zimbabwe, MS has also answered to all the critics who have been talking about his retirement and replacing him with Virat Kohli who is India's Test captain. Captain cool now also becomes the only Asian captain to win the Bilateral ODI series against 8 teams. But still, the challenge awaits for India as they now head on towards the T20 series and then for the West Indies tour.
Love to Draw, indulge in number crunching, learn new English words, playing TT, Carrom, go for cycling etc. Also, he likes to collect old currency notes & different coins. He is very closed to nature, and find it interesting to capture some of the best weather pics. Very passionate about cricketing world, following records, stats & information related to famous cricketers. Respects knowledgeable people regardless of their age & like to listen & observe more in his life. Loves to write and share his thoughts, Likes to gain Spiritual knowledge and apply it in his life, believe in simple living & high thinking. Believe in karma and hardwork.