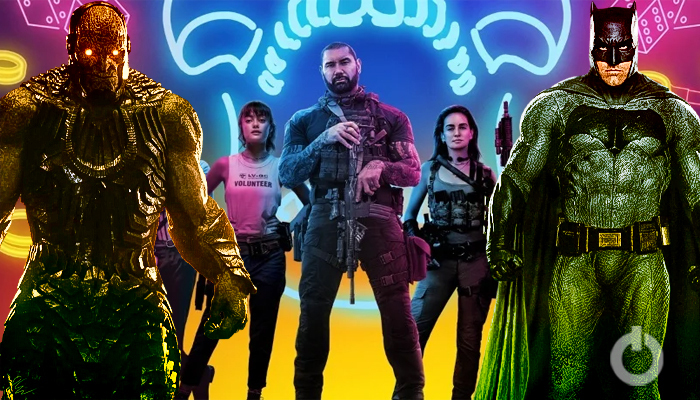 Army of the Dead has finally released on Netflix. Personally, I enjoyed it from the beginning till the end. Zack Snyder included everything starting from visual effects to action-packed scenes for our entertainment. But just like every other Snyder film, there were several Easter Eggs that you may not have picked up. These Army of the Dead Easter Eggs include homages to other zombie movies and references to several other films.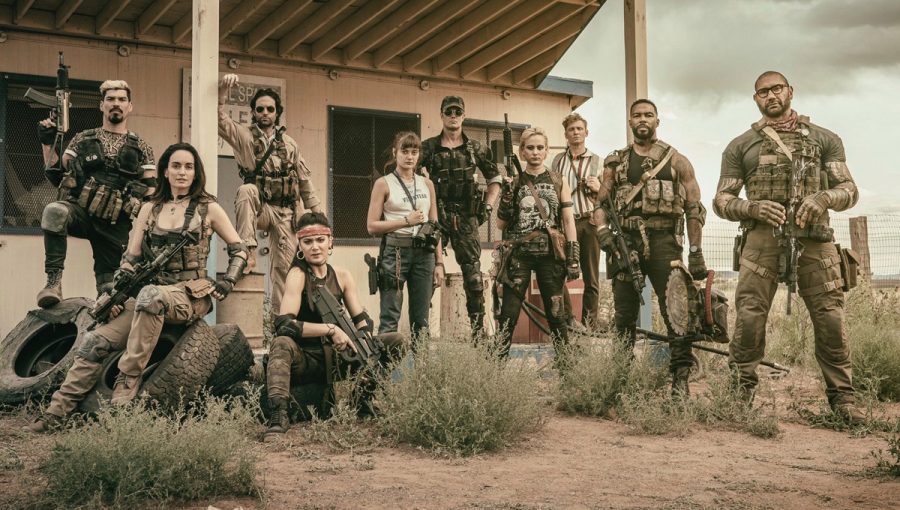 Army of the Dead has been a favorite for Zack Snyder fans. Audiences missed his original vision in Batman V Superman and Justice League. But the film has a lot of mini references to Snyder's previous projects. Let me tell you that this has not happened for the first time. This has also happened in Zack Snyder's Justice League where there were certain references to other films:
Army of the Dead Easter Eggs
1. Larry Fong Magic Show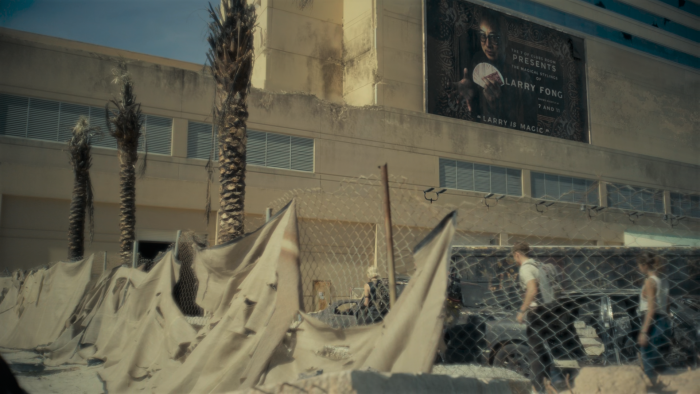 Scott and his crew move forward to Las Vegas after they trade with the zombie queen. The camera then focuses on a poster when the team goes inside. It has an advertisement that says "the 7 of Clubs Room presents the magical return of Larry Fong". It also has a review quote that says "Larry is Magic". Let me tell you that Larry Fong was the director of photography in 300, Watchmen, Sucker Punch and Batman V Superman.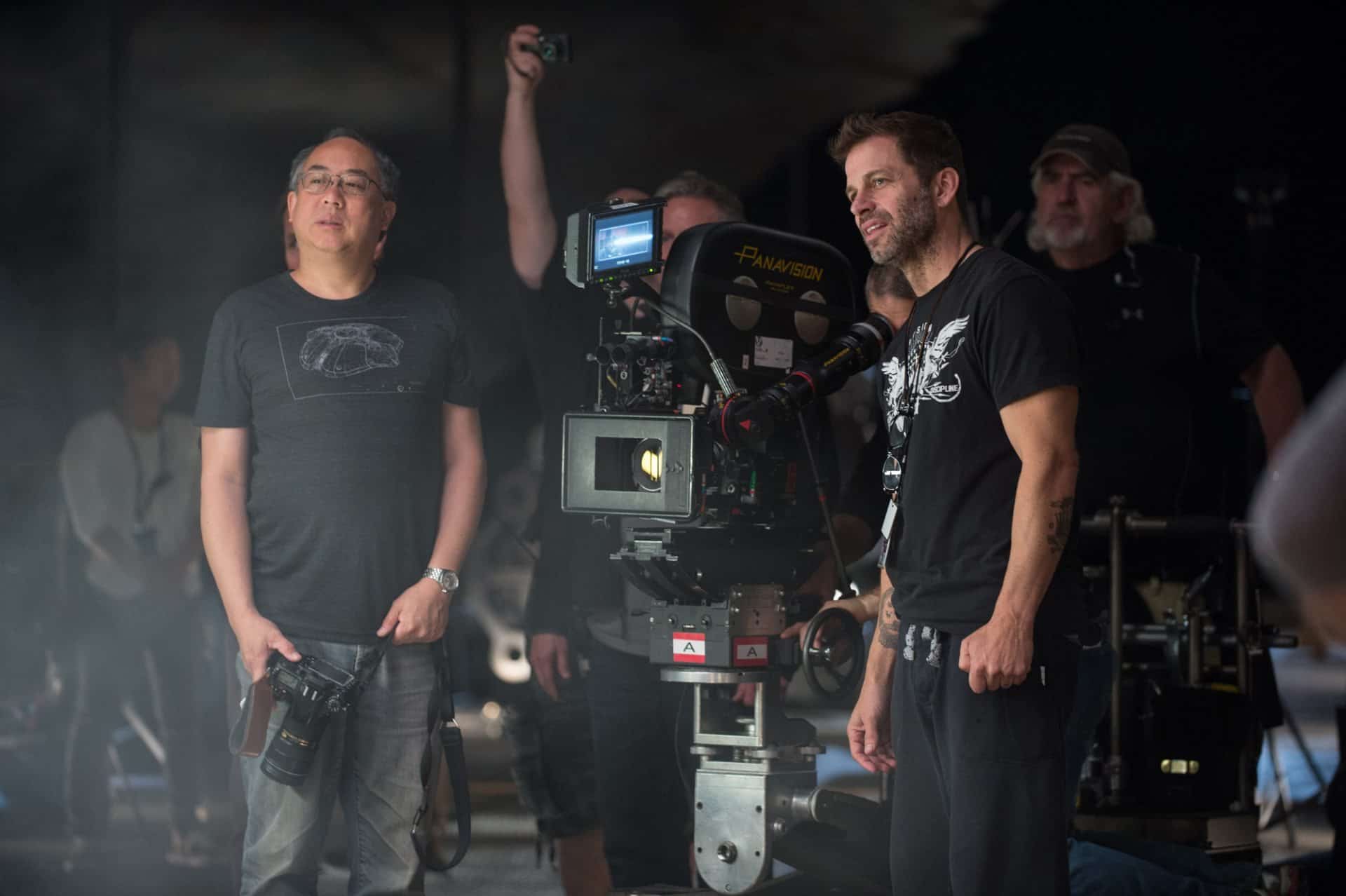 Fong has also worked in other movies. But he is more popular since he has worked with Snyder. Larry Fong can be actually seen in the poster. He is a magician in real and is one of the best. The poster can be considered as a tribute to Fong who has teamed up with Snyder a lot of times.
2. Elevator Gag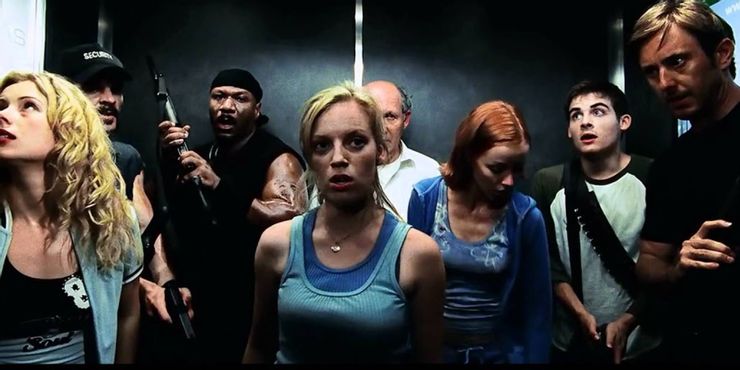 Scott virtually loses his team later in the film. They can now escape Vegas only if they survive. After battling Zeus' forces, Cruz and Guzman are killed by the zombies. They are then able to move inside an elevator with The Coyote and escape. The characters are very much tired. Then we get to listen to Culture Club's "Do You Really Want To Hurt Me?" as the elevator music.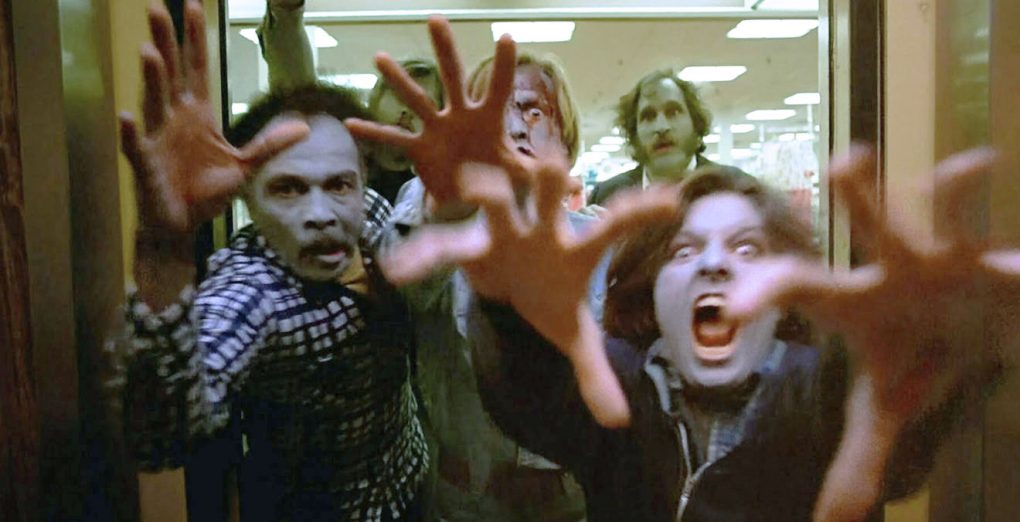 If you have seen Dawn of the Dead, the protagonist group is able to evade the zombies and run into an elevator. When the doors close, we get to listen to the instrumental edition of Air Supply's "I'm All Out Of Love". Michael Kelly's character is seen repeating the lines of the song. The survivors do not show any acknowledgment in Army of the Dead. But this scene is a perfect match.
3. Allison Crowe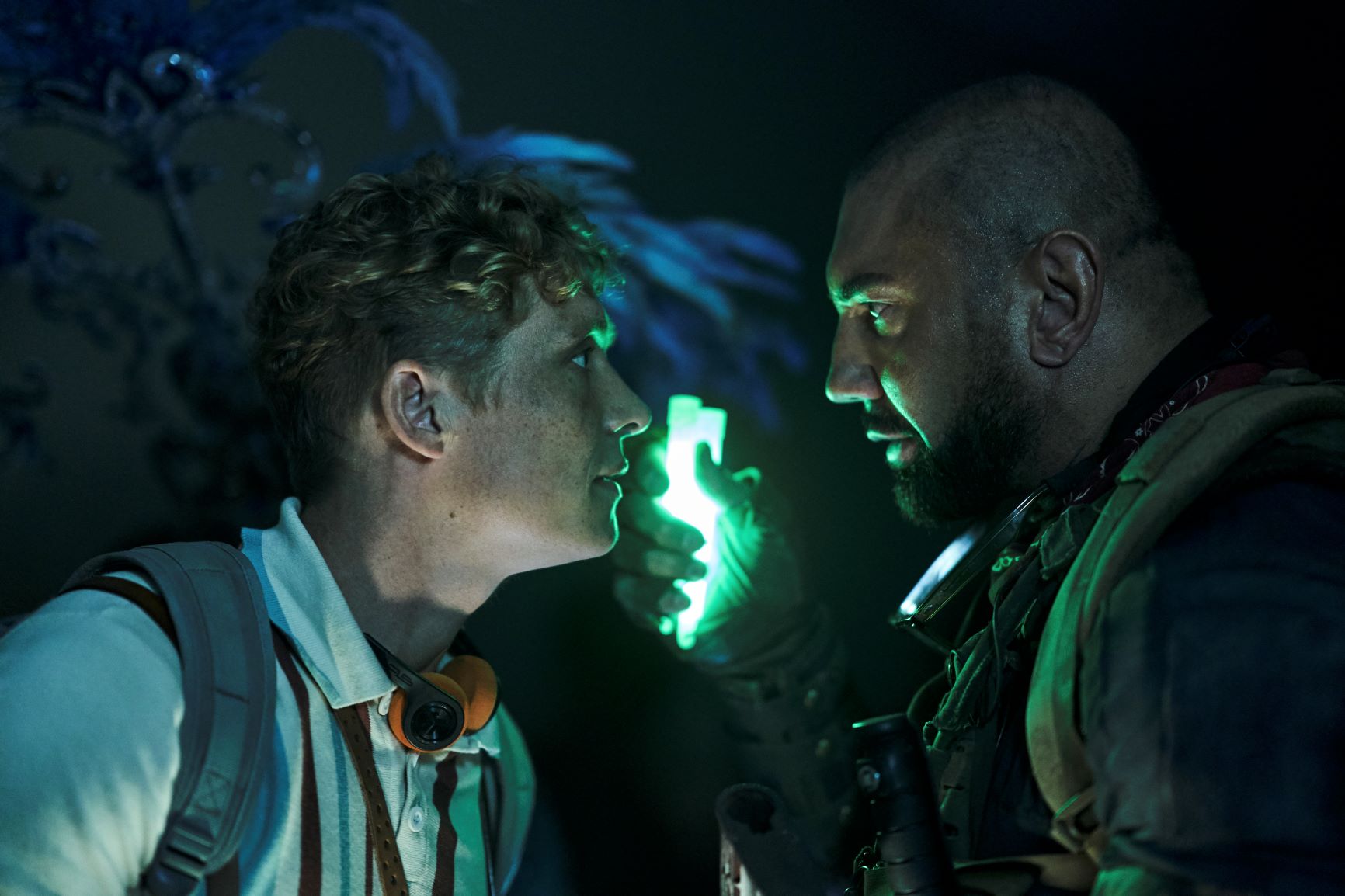 You all remember the "Viva Las Vegas" song that was being played at the beginning of Army of the Dead. Allison Crowe joins Cheese at the microphone. Crowe is a Canadian singer and songwriter. Crowe has a very long history with Zack Snyder's movies. The first is Watchmen where her cover of Leonard Cohen's "Hallelujah" was included.
Crowe was then seen in 2013's Man of Steel. She was playing an acoustic guitar and singing behind Henry Cavill. It was that scene where Cavill's character Clark confronts a bar patron and he pours drink all over Clark's head. Now Crowe was approached again by Snyder for Army of the Dead.
4. Jimmy Olsen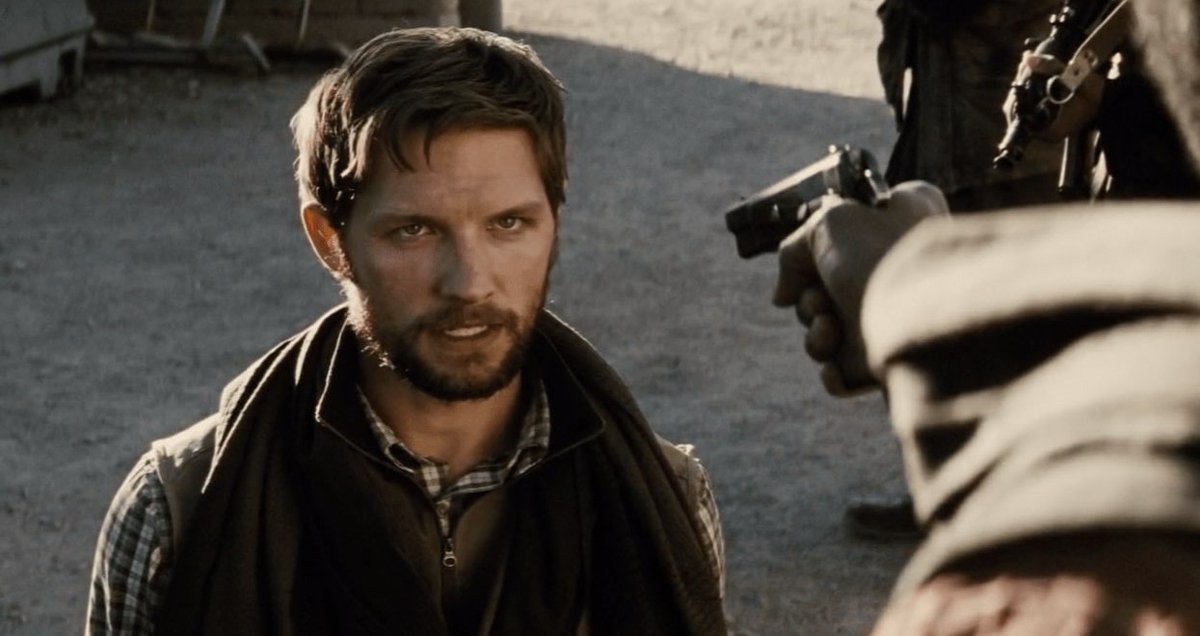 The opening sequences of Army of the Dead show how Zeus escapes his military transport. The convoy was being commanded by a character played by Michael Cassidy. Cassidy played the role of Jimmy Olsen in Batman V Superman. Olsen was a CIA agent undercover as a Daily Planet journalist. He was immediately executed for his troubles. In Army of the Dead, Cassidy's character was the last among the troops to get caught by Zeus. He later gets turned into an Alpha.
5. Zack Snyder's Cameo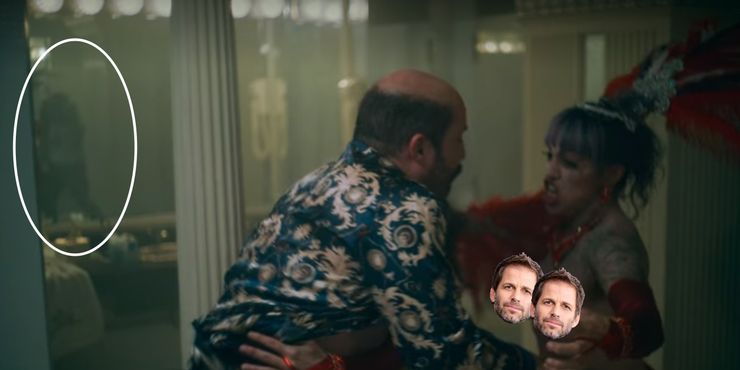 Snyder has confessed that Army of the Dead's quality control captured a shot where the director was seen on screen with the camera in his hand. Zack has not revealed where the cameo takes place. But he has confirmed that the shot was kept as an Easter egg. Here's what Snyder had to say about the scene,
"You can certainly watch Army of the Dead a hundred times over to find Zack Snyder and you will. You have to be super observant. It's a very tricky moment but I'm there. I'm operating a camera and it's in a mirror. You have to be really careful to see it because it's only two frames but it's in there for sure. We were going to take it out but I told them to leave it, it's good."
6. Locked-up Snyder Cut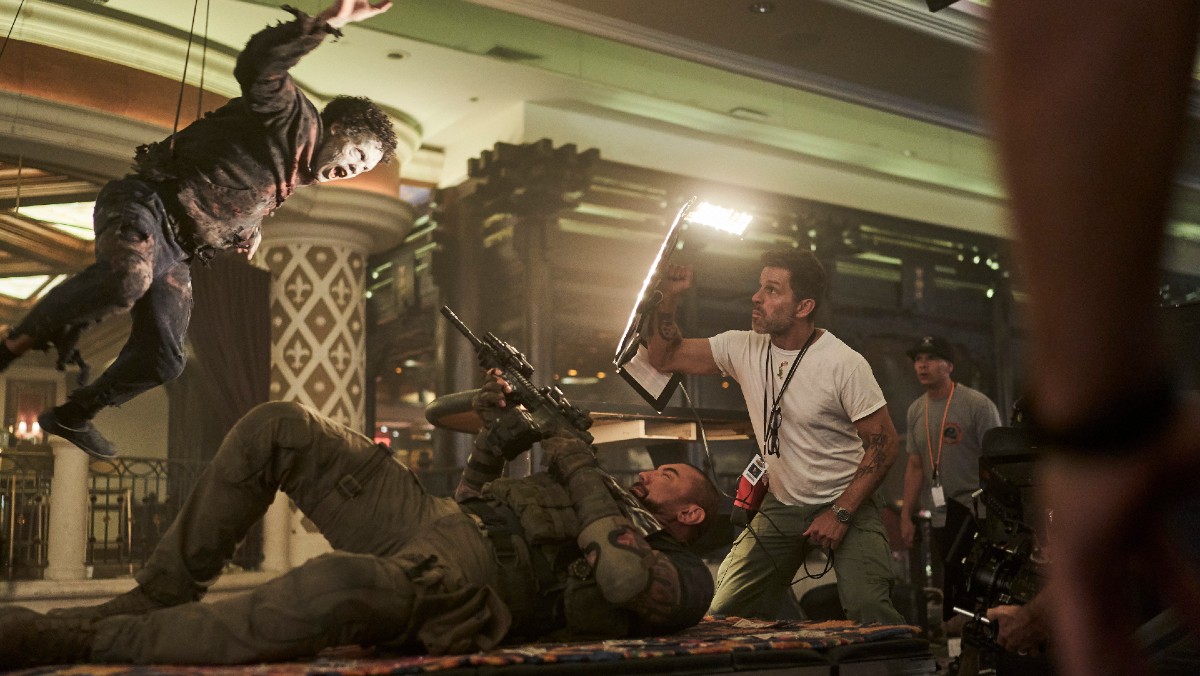 Filming for Army of the Dead was done in the second half of 2019. Fans were demanding the release of the director's cut of Justice League. Snyder Cut's release was unlikely at the time and there was no confirmation from Warner Bros. Considering the reputation of Snyder Cut, a scene was included in Bly Casino's impenetrable vault.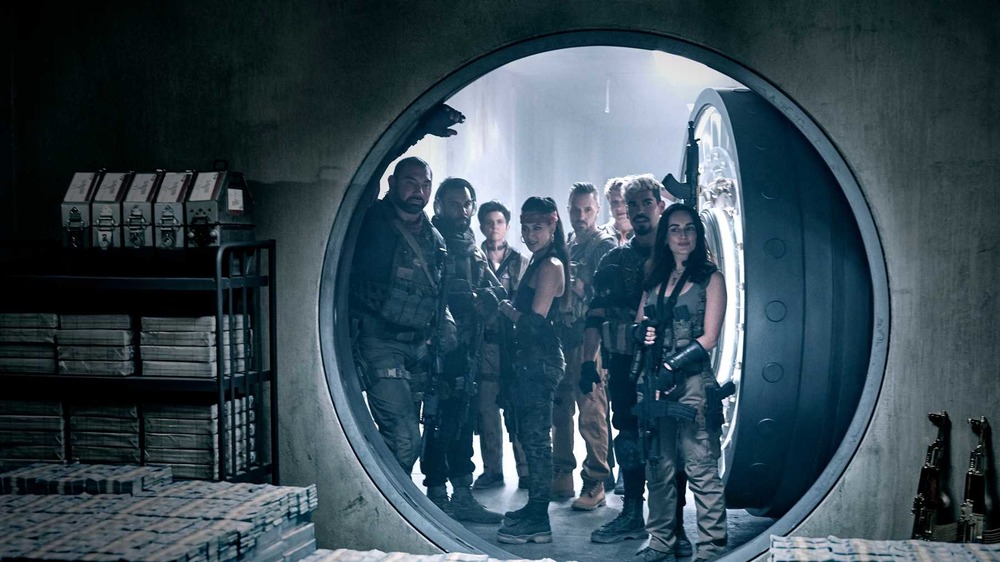 Las Vengeance received their mission briefing from Bly. Army of the Dead then changes into a kind of dream sequence. The team opens the vault. Here, Snyder Cut's canisters can be seen on a rack to the left. It is standing apart from the stacks of cash. When the real safe is opened later in the film, there is only money inside it. This Easter egg could have set the Snyder Cut campaign ablaze if we would not have watched it two months ago.
7. Omega Symbol of Vanderohe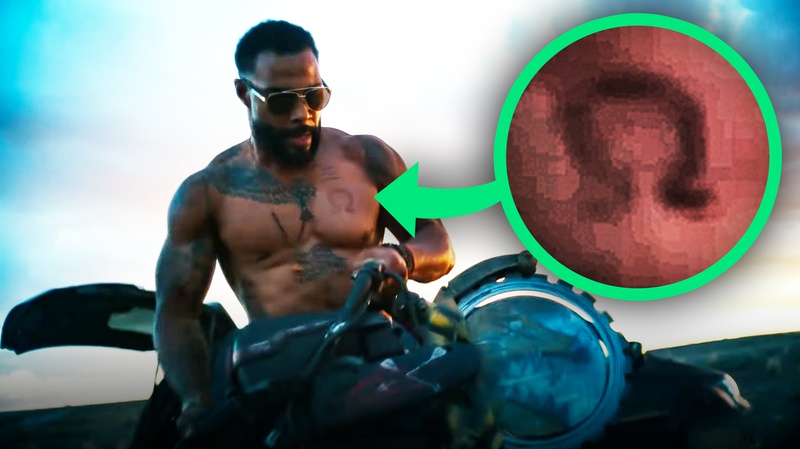 Vanderohe can be compared to that one saw wielder of every group when they go to zombie infested areas. When he was searching for his favorite weapon in the desert, there was an Omega symbol on the left side of his torso. This is a reference to Darkseid. Darkseid wielded the Omega Sanction in Zack Snyder's Justice League. It is a character that was cut from the 2017's theatrical cut of Justice League.
The use of Omega symbol in any other Zack Snyder film would bring up images of the DCEU Knightmare. But this Easter egg takes on a deeper meaning after Army of the Dead. The zombie Alpha named Zeus is infected at first and the Omega Vanderhoe is infected at last.
8. Zeus' Getup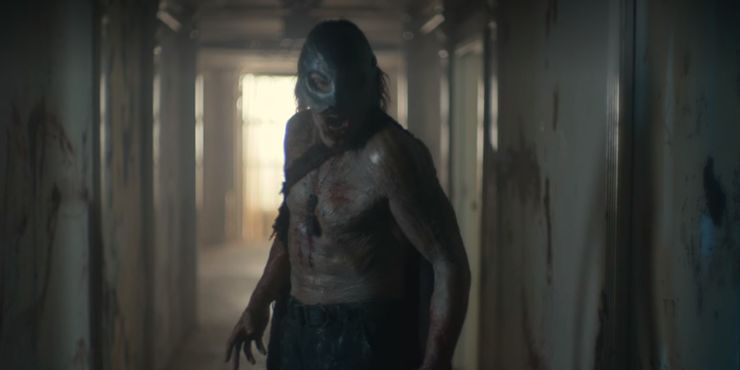 After the zombie queen and her unborn child dies, Zeus orders his troops to declare war against the Las Vengeance team. Zeus can be seen in a dark cape with some flecks of red and black mask covering his head and eyes except the mouth. This getup is a reference to Snyder's Batman V Superman. Each element represents one-half of the titular duo. The red embellishments in the cape pay tribute to Superman. The black mask is a reference to Batman's cowl.
Follow us on Facebook, Instagram & Twitter for more content.