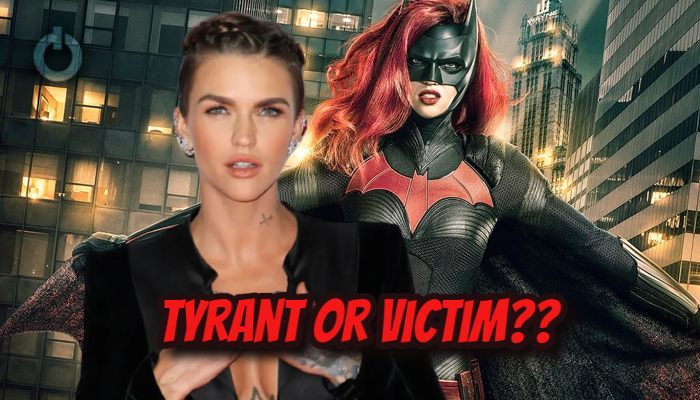 The CW Arrowverse is just as great as it ever was. Ever since Oliver Queen came to the scene, we have seen things go from good to great and then to epic. Especially because of the introduction of The Flash and Supergirl. Fans were also very excited for the debut of Batwoman, but things went sour for Ruby Rose and Kate Kane after the first season when the actress decided not to continue. The truth of the controversy has been hidden behind a fog wall but now a Batwoman Production Assistant has revealed some harrowing facts.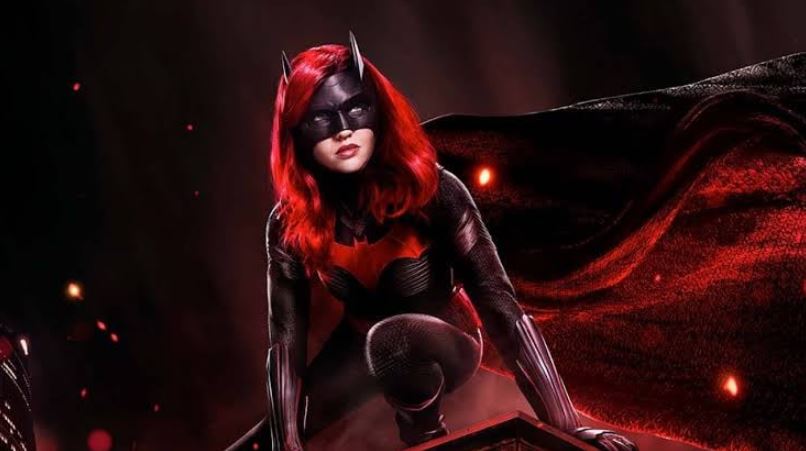 The Ruby Rose casting in Batwoman and the subsequent removal after season 1 has led to a lot of controversies. The actress shared a series of scathing stories on Instagram detailing the horrific pressure she had to face from the studio. In turn, Warner Bros. has also shared their reply. Now a Batwoman Production Assistant has come forward to share his account of events. Alexander J. Baxter issued the following statement to CBR.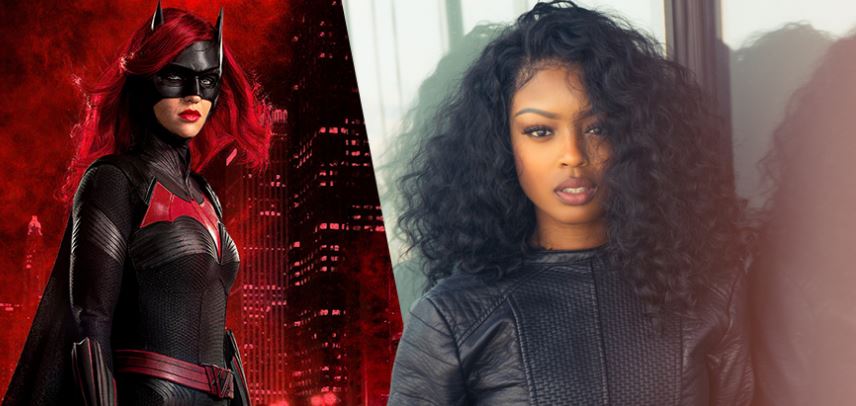 "When I first got into the industry, I was very fortunate to get on certain shows like Supergirl, Sabrina, and a few features here in there, but the highlight of my entry to film was Batwoman season one. I was an actor, aspiring to know more about the film ministry, and when the job came up I was so excited, being a DC fan and a huge fan of Warner Bros., I jumped at the opportunity.
Statement of Batwoman Production Assistant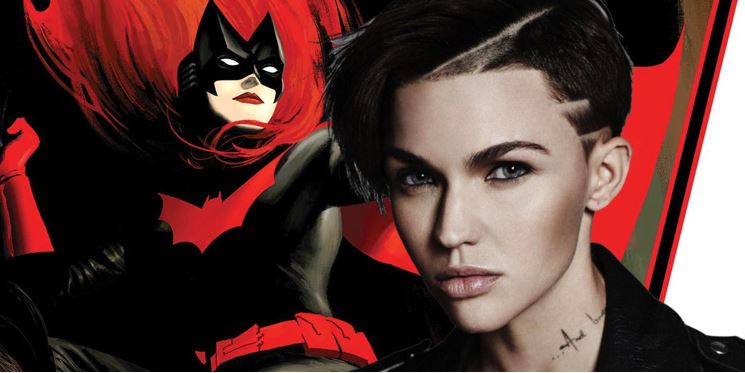 "My philosophy was that I could learn as much as I could on sat and then go on to do my own films. Little did I know of the hell that away to me on those sets. The production company was professional, dialled in, and in every way fantastic. The crew was lovely, hard-working and dedicated to countless night shoots, it sounded to be an amazing experience in the making."
The Production assistant sounds cheery at this point but it starts to get a lot worse. We have put his harrowing experience down below in quotes for you to peruse.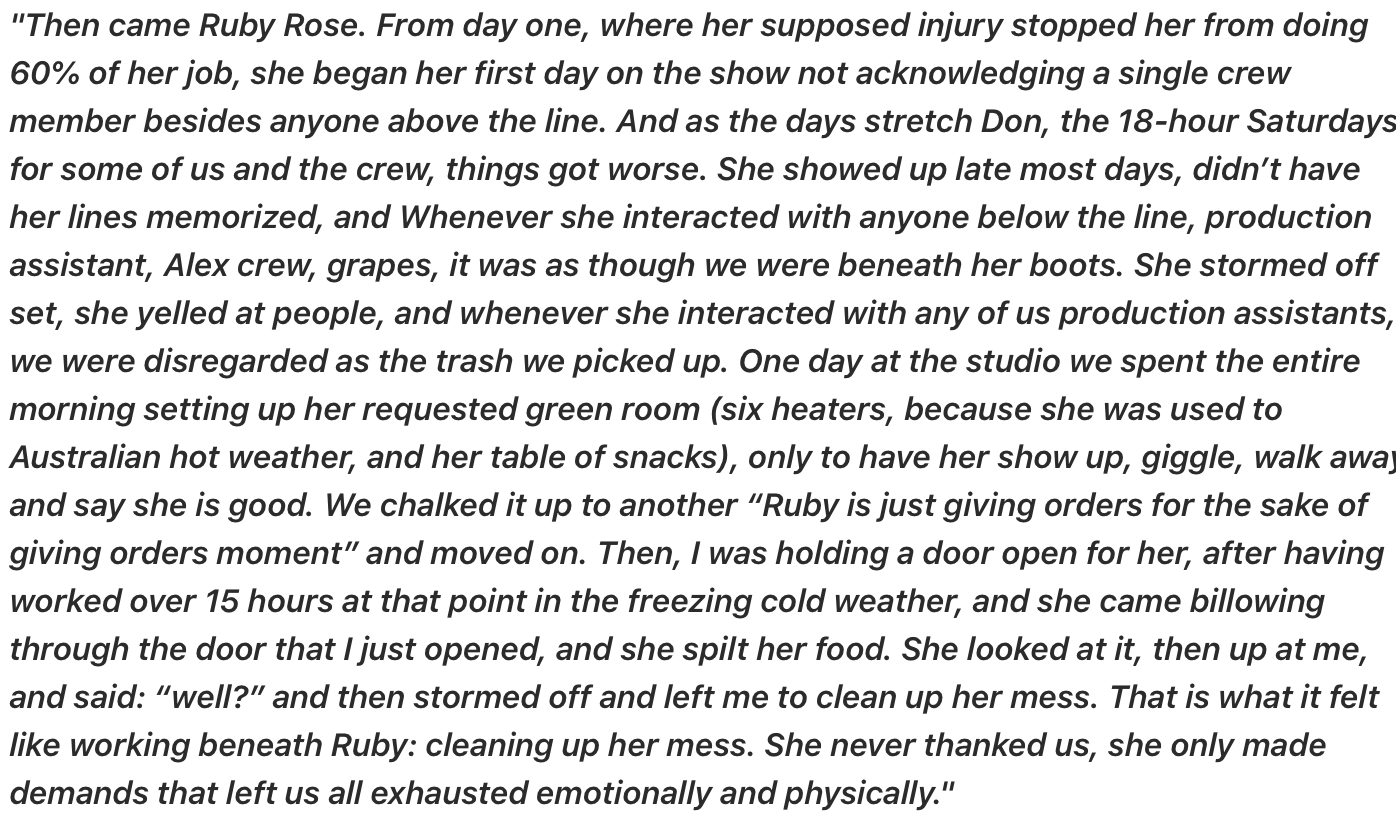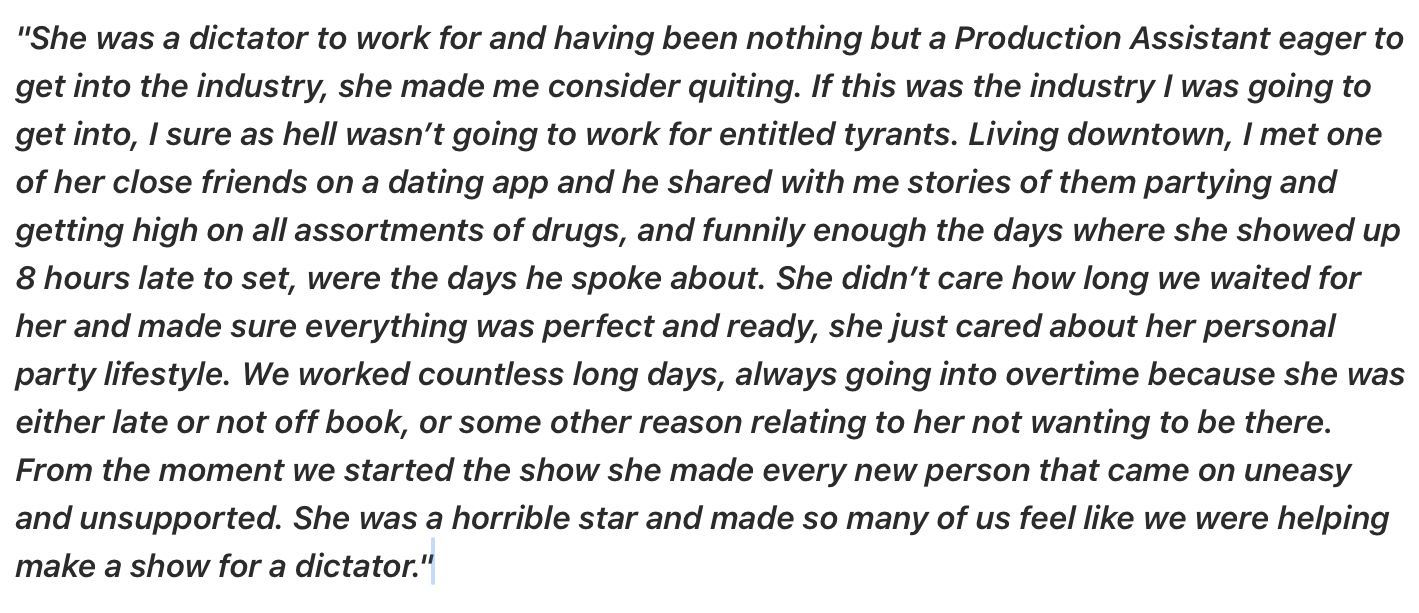 Batwoman production assistant continued:
"Filmmakers, no matter what position they are in on a film set deserve to be treated with respect. That's how I was taught growing up and in film school, and when I read her article claiming that the production was at fault, it infuriated me because having been there, I don't wanna stand by and let her badmouth a company that she tried to screw over. No matter how bad your day, you have no right to be cruel. And season 1 was her reign of cruelty."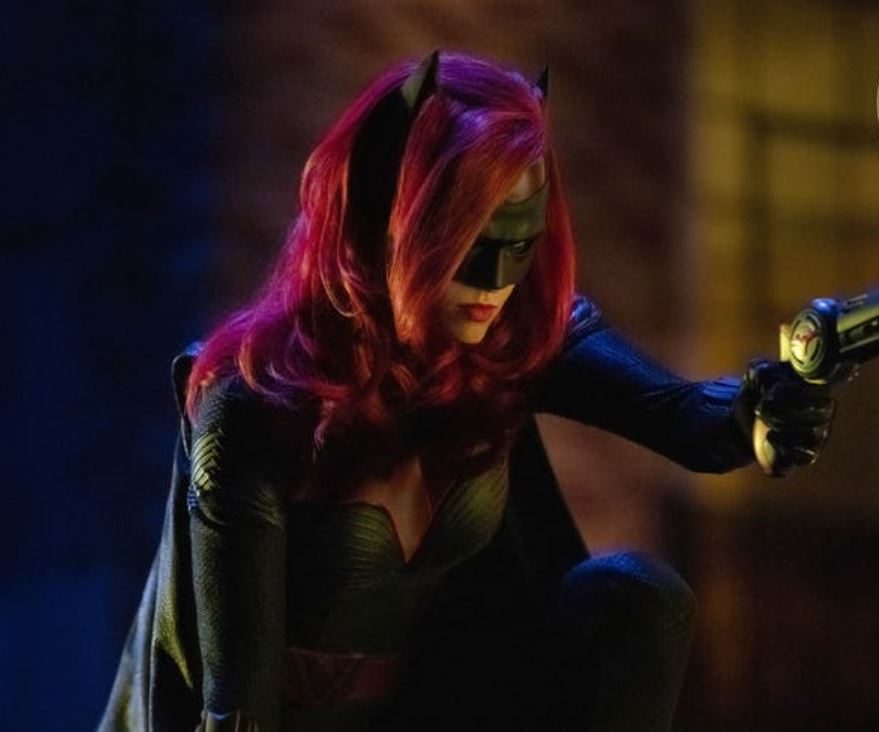 The statement of Alexander has brought to light some previously unknown facts and paints Ruby Rose in a very harsh light. Her injury is made out to be an overdramatic Diva moment. The actress has previously commented that her injury was something that could have paralyzed her. But it seems the situation was not as dire as she had made it out to be. Moreover, the true nature of the actress has been exposed in this statement. Actors are supposed to be high-maintenance assets. But this does not entitle them to treat their co-workers as trash.
The Removal Of Ruby Rose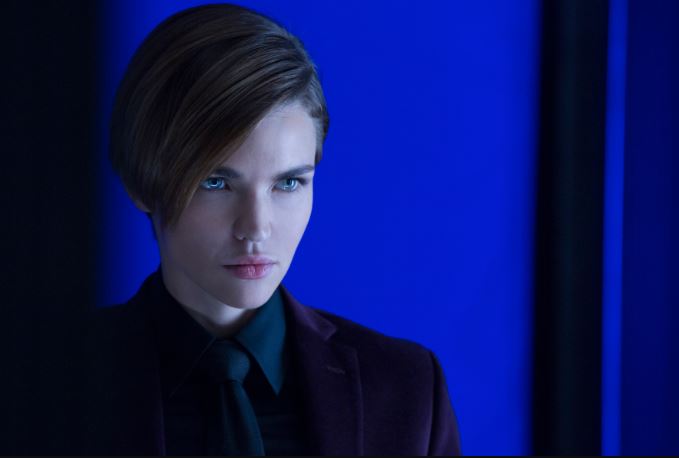 A superiority complex is any actor's undoing. It seems that Ruby Rose's toxic attitude was not something that the production assistants were able to stomach easily. We understand the need to be comfortable. But to treat your facilitators like trash is equal parts toxic and tyrannical. In no scenario is behavior like this acceptable. It is also far from the professional flair that is usually demanded in these shows. The main problem seems to have been a clash between the studio and the actress.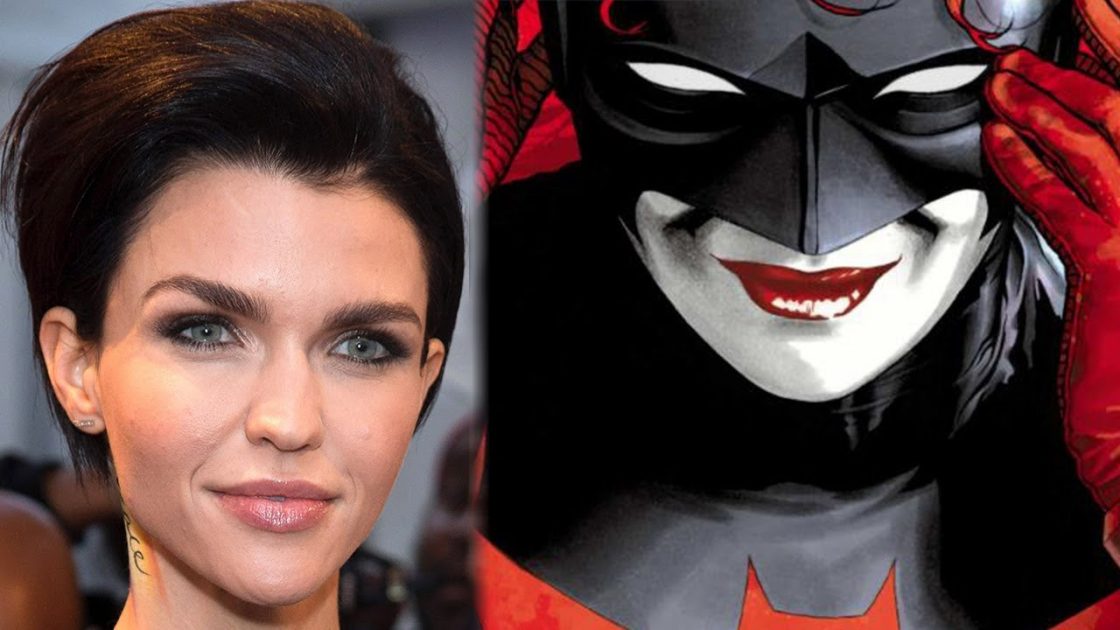 Although, the crew has been caught in the crossfire. It is quite tragic to see one of our favorite actresses being exposed as a tyrant. Now we can't know who is right and who's wrong. We don't know who's the version to believe anymore. But there's another statement going against Ruby Rose, and it comes from Carmus Johnson, who plays Luke Fox on Batwoman. He tweeted: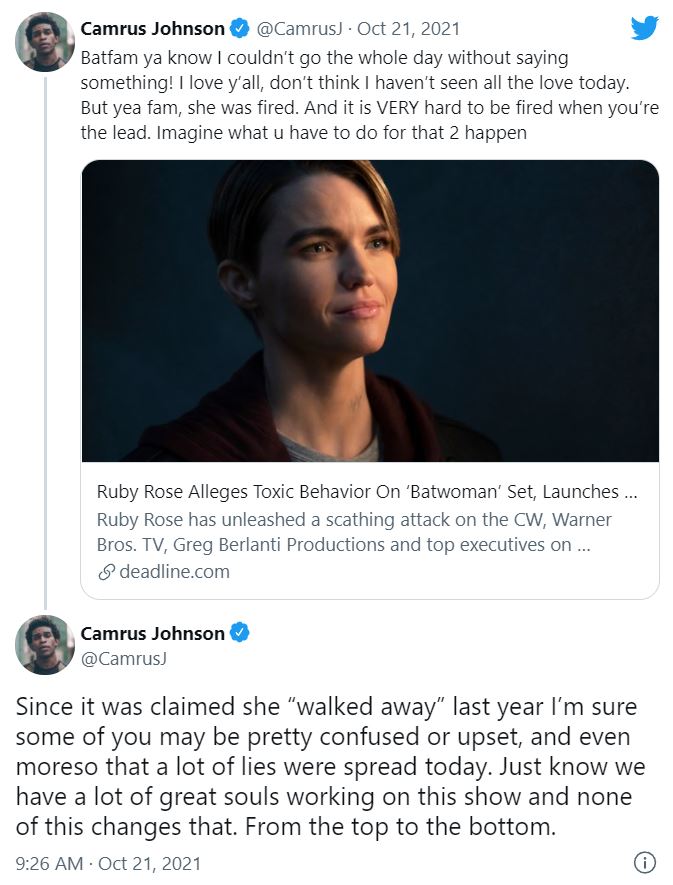 While Rose may have struggled, it seems that she wasn't easy to be around either. What do you think about this revelation from Batwoman Production Assistant? Does it seem plausible or does it seem exaggerated? Let us know in the comments below.
Follow us on Facebook, Instagram & Twitter for more content.
Also Watch: