books
10 Facts About Kindred – The New Spider-Man Super Villain We Bet You Don't Know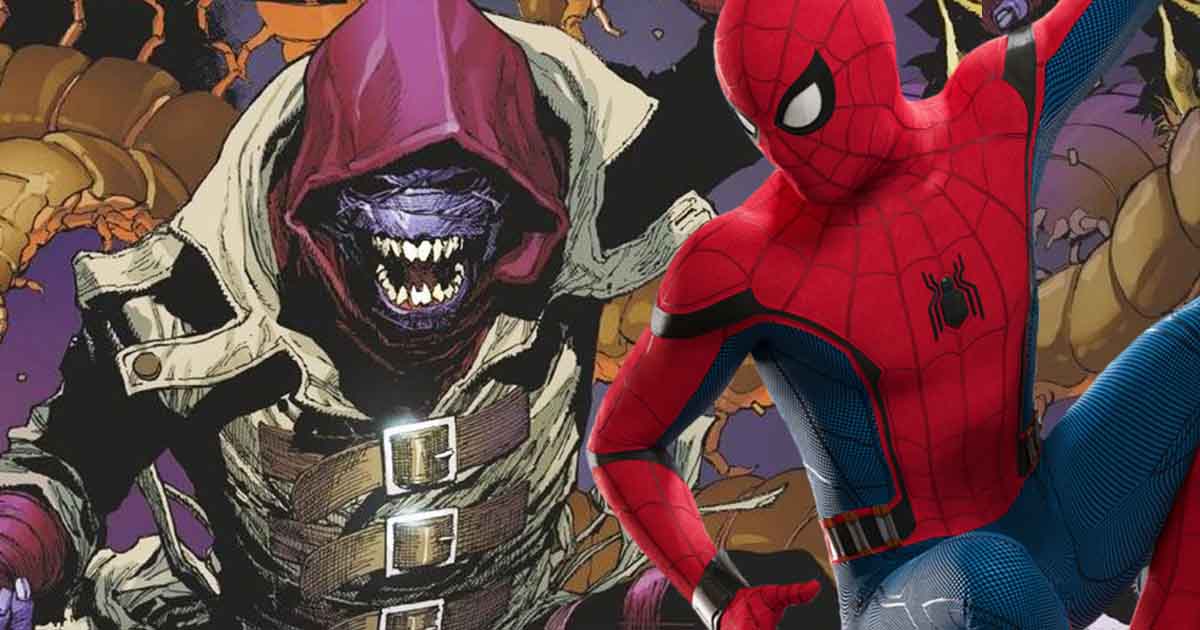 Facts About Kindred:
Why would Marvel introduce another Spider-Man Super villain when there are so many already? Why is this guy getting so much attention as of right now?? Who is this guy and why does it matter? Turns out, the supervillain that was revealed to be the newest Super-Villain in the Spider-Man issues, called Kindred, is a rather complex and terrifying entity. It is not always we see a Villain get into our skin so bad as Kindred did. When Kindred made his first major appearance in Amazing-Spider-Man Volume 5 #24, nobody thought that the guy would be such a huge hit! Kindred appeared as the mysterious man behind the stage, pulling the strings of Mysterio and bringing the hurt to a hell of a lot of supporting and villainous characters in the process. It is time to learn everything there is to know about Kindred – the devil's henchman from another dimension hell-bent on destroying Spider-Man.
 1. He was there in the Marvel Universe since 2006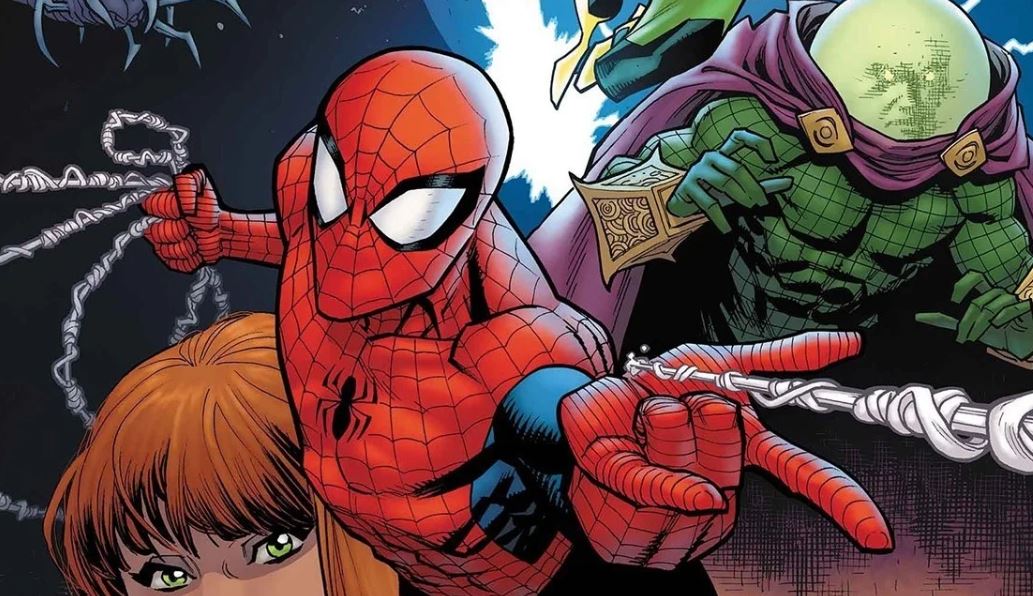 Kindred was the guy responsible for the return of Quentin Beck aka Mysterio of the Marvel Comic book Universe. After doctors found out that Quentin Beck had a tumor that would soon result in his death, Quentin Beck donned the Mysterio costume and went after the Daredevil, thinking that if he could drive the Man Without Fear insane, then he will have some form of legacy in the world left after he is gone. Daredevil almost kills Mysterio after the latter screws up everything good there was in the former's life but does not kill him. Mysterio apparently shots himself in the head and commits suicide to rid him of the pain of a slow death. It is shown that Mysterio survived in another issue. Quentin reveals that this wasn't the first time his "mysterious associate" managed to revive him from the dead. It had already been done back in 2006.
 2. He loves torture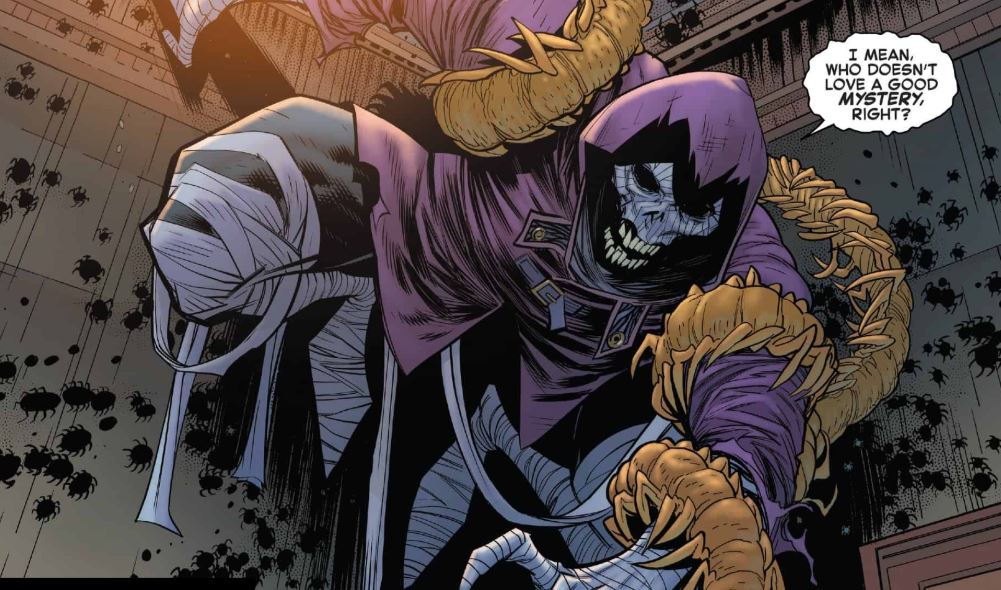 Kindred's tryst with torture is ancient and deep-rooted into his psyche. While people are put through the dark corners of torture as a means of extracting information or downright extortion, Kindred dos it for brain-washing people, and sometimes, just for the heck of it. After Quentin Beck ended up in hell after his mission to drive the Daredevil insane went down the lane, it was Kindred who caught hold of his spirit and tortured him endlessly. It was Kindred who finally broke Beck and turned him into his slave, and Mysterio became Kindred's puppet, working for him and doing his bidding. Kindred is also not just amateur when it comes to torture. He has a very specific skill set that specializes in making people turn into something he wants them to.
 3. Controls Centipedes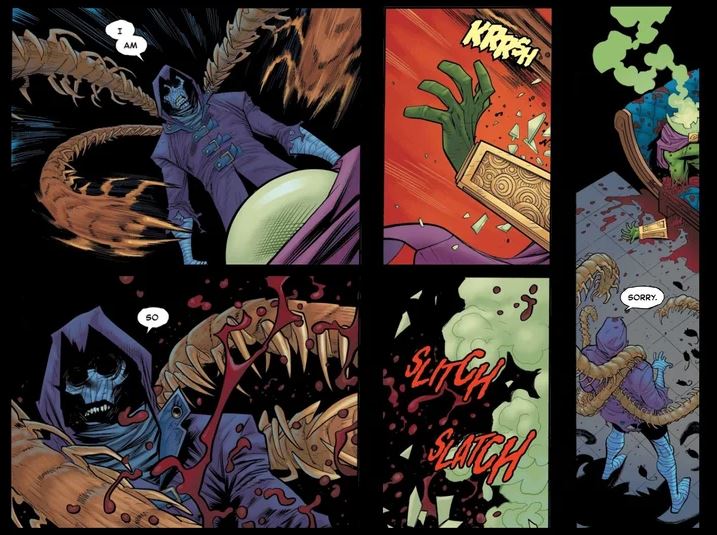 There are no known superpowers of the supervillain yet. But from what we have seen from the comic books, the guy can control centipedes. And we don't just mean like pet centipedes. Kindred can summon and mentally control an army of flesh-eating, venomous centipedes. And he is also very careful and merciful in handling his pets. When Mary Jane showed some level of genuine care for a Centipede of Kindred, Kindred was actually moved by the random act of kindness. The Centipedes answer to every beck and call of Kindred and will even attack as well as defend him if need be.
 4. He has a thing for Mary Jane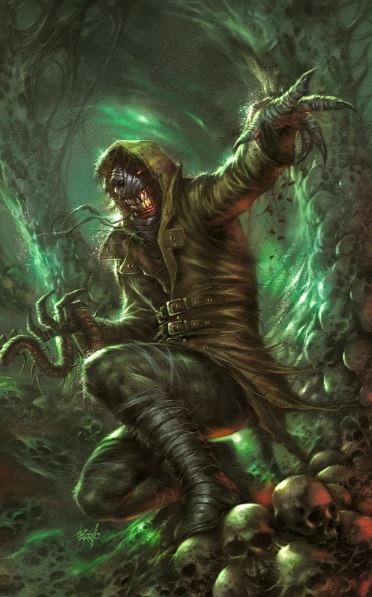 Seldom has a supervillain managed to invade the personal life of Spider-Man so badly as Kindred has. There are already rumors that Kindred is someone Peter Parker knows all too well. The comic book issue has already established that there is some form of the mysterious connection between Kindred and Peter Parker.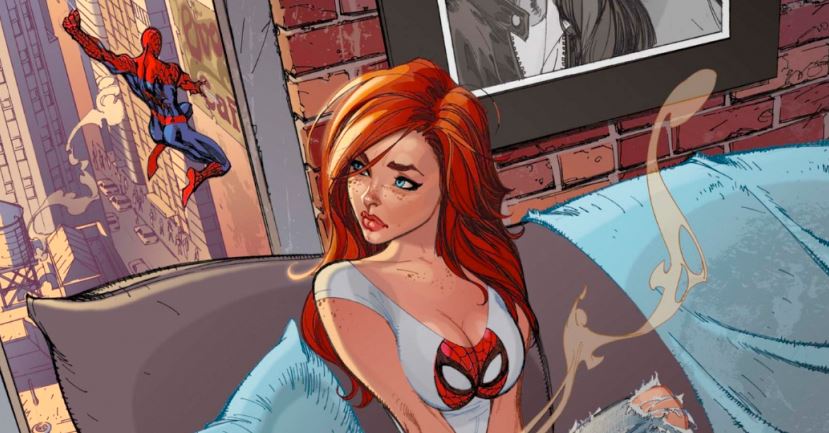 Maybe he was a guy Peter accidentally killed during his adventures as Spider-Man. Maybe he was someone else that is too well connected to Peter's whole life. Nonetheless, Kindred is shown to not only have a connection to Peter Parker but also to the love of his life, Mary Jane. He regularly stalks Mary Jane while she is alone in the dark and sometimes, even protects her from getting into harm's way.
 5. He is a high ranking Demon Lord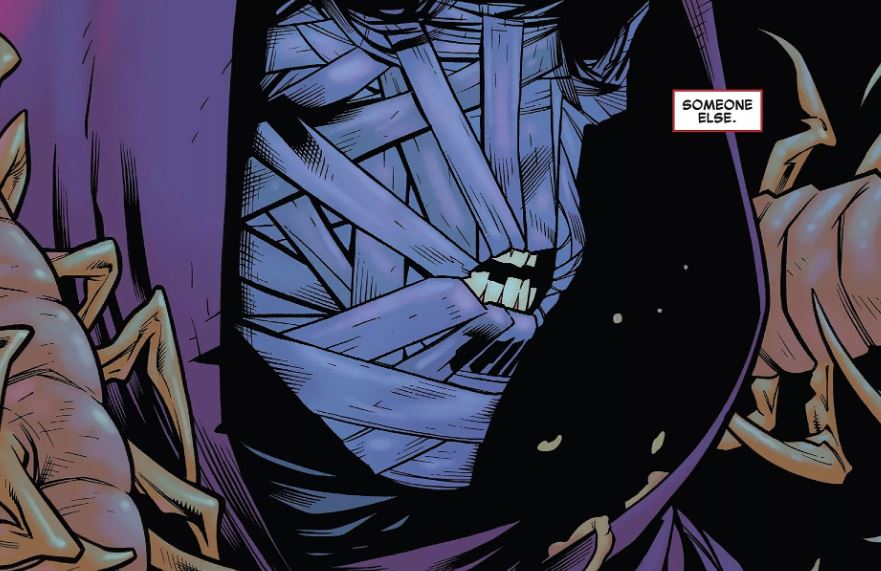 Nobody knows who Kindred was. What we do know is that Kindred was once a human spirit that landed up in hell not long ago. Mephisto, the Lord of Hell, claims that Kindred is one of the very few humans who managed to get through the ranks and climb up the hierarchy so fast that they became contenders for the position of a demon lord. Most of the supervillains that Spider-Man has encountered are mostly based out of pure science like Doctor Octopus, Green Goblin and the Vulture. Kindred is an enigma for Spider-Man. Moreover, he has demonic forces from the underworld backing him up.
 6. Mysterio is his slave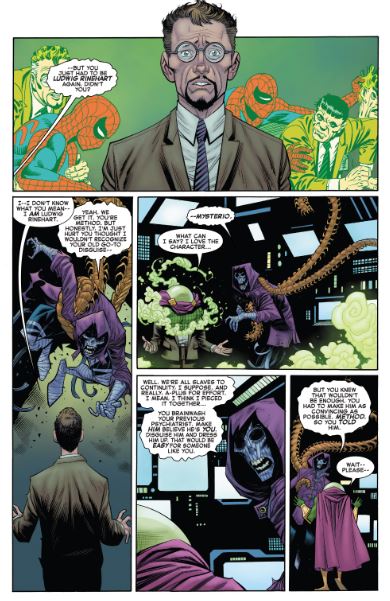 After Mysterio mysteriously came back from the dead, he restarted his one man crusade against Spider-Man. Sooner, he forgot why he was brought back from the afterlife. To make his slave remember why Kindred chose to resurrect him, Kindred uses illusionary powers of his own to make Mysterio, the master of illusion, shit bricks in the courtroom. The lawyer of Mysterio, in the courtroom, started vomiting live centipedes. That was the first and final warning for Quentin Beck from his Master. The entity is known as Kindred verbally warns Mysterio to never ever forget his primary objective again – Help Kindred destroy Spider-Man.
 7. The only villain with a "kill when necessary" motto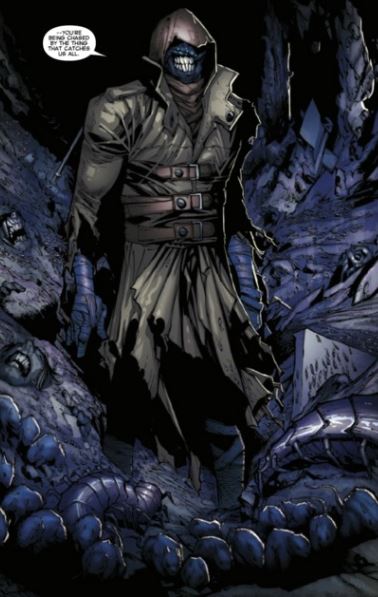 While the innocents are bound to die by the thousands as far as a super villain is concerned, Kindred does not fall into that "mass murderer for fun" category. Kindred openly claims that he does not like taking innocent lives and regrets taking one but will do it if it is absolutely necessary. Kindred is known to be kind-hearted at times and has shown a moral compass, or at least whatever is left of it. That has led fans to theorize that Kindred is someone pretty close to Peter Parker, maybe a friend that Peter lost when he was still a kid or *ahem* one of his dear family members.
 8. Only One Person in the whole universe knows his actual name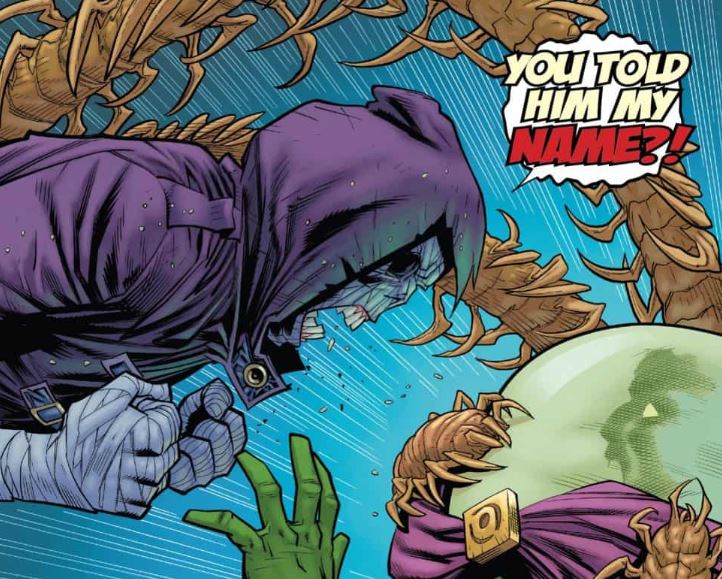 There is an unwritten rule in Demon Kind – the moment someone knows your real name, you are doomed. But that is not why Kindred is trying to protect his secret identity from being revealed. Kindred does not want Peter Parker to know who he truly is, a secret he is trying to protect until his final endgame. The only person who knows his true identity is Mysterio, and he was furious when he learned that Mysterio had told Kindred's secret identity to his psychiatrist, whom he had to kill to keep his name from being revealed. After Kindred confronts Mysterio, the latter is brought to his knees, trembling in fear as Kindred gives him one final warning – never ever reveal his true name to anyone.
 9. He can invade dreams and turn them into nightmares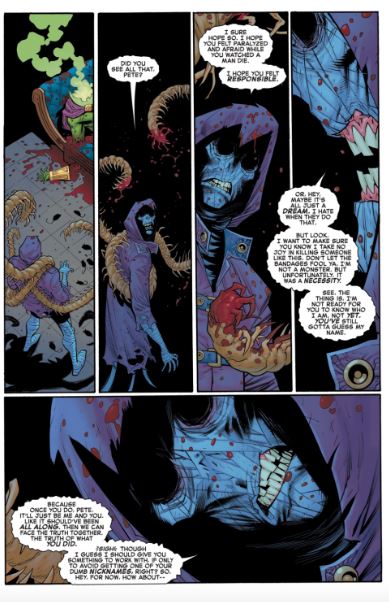 In Amazing Spider-Man Volume 1 #24, Kindred makes a full-blown appearance in a dream sequence. It is in Peter Parker's dreamscape that Kindred shows just how brutally he could kill Mysterio by making his Centipedes attack and eat him alive. Kindred reveals that he does not like Spider-Man giving him a fancy nickname and christens himself as "Kindred" before Spidey can. The nightmare leads to Parker waking up sweating profusely. The villain of his nightmare was so terrifying that even Spider-Man was shit-scared.
 10. He knows the identities of all the Spider related superheroes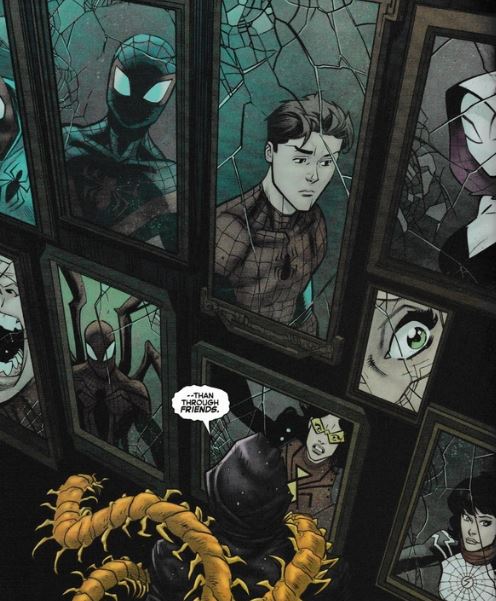 After dealing with Mysterio and almost killing him in the process, Kindred warns the master illusionist to never repeat the mistake of trying to tell Kindred's true name to anyone and ruin his plan again. In the same issue, the next panel shows Kindred staring at a wall. The wall contains pictures of all spider related superheroes – Peter Parker, Superior Spider-Man aka Otto Octavius possessed Peter Parker, Miles Morales, Spider-Woman, Ghost-Spider, Scarlet Spider and Silk. Since Kindred knew Peter Parker is Spider-Man, it is highly probable that Kindred knows the identity of the rest of the superheroes as well.