Movies
Avengers: Endgame – Does Vision's "Avenge the Fallen" Poster Hint His Return?
To celebrate the "1 Month before Avengers: Endgame day", Marvel has given us something kinda huge today. We've got 32 new Endgame Posters showing all the Snap Survivors and Victims along with other dead characters that will play a role in the movie. They give us the new tagline, i.e. "Avenge the fallen." If that wasn't enough for ya, then Marvel has launched a new "We Lost" Featurette which hits you right where it hurts.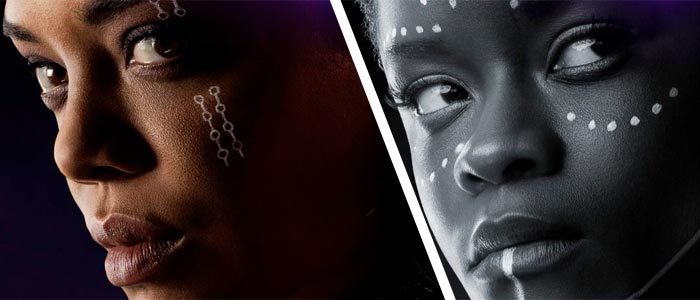 These posters have confirmed many new details. Two of the biggest details we can take from it are that Valkyrie survived the snap and this was the first confirmation of her being in the film. The second one was the confirmation of Shuri's fate. The first trailer of the movie revealed that Shuri also died as a result of the snap, and this poster has just supported that. Although we still think that this is a misdirection, let's see what happens.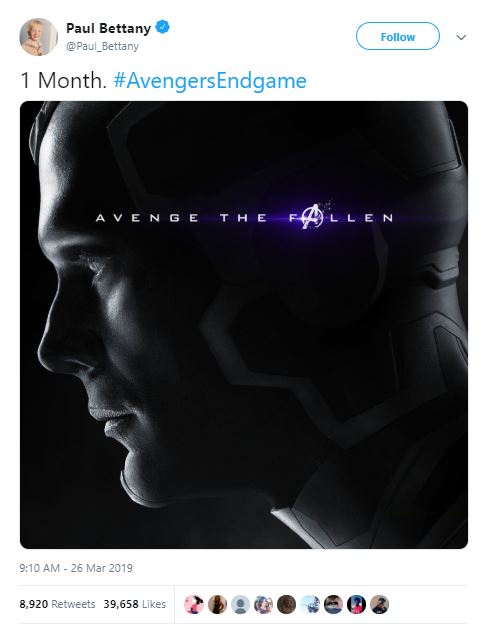 Another interesting detail that the fans have spotted comes from Vision's poster that Paul Bettany has shared on Twitter. Open the tweet and look at the image closely. You'd find that there is a green colored line running through Vision's neck. Now, this may be a glitch in this particular photo, but it could also mean that this is Vision's lifeline. This is a sign to his return in the movie.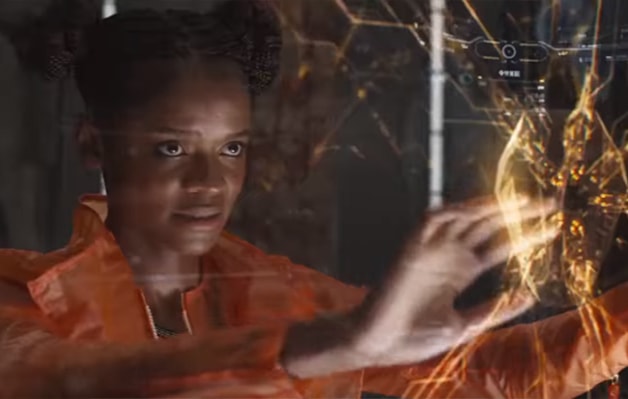 We've already deciphered that Shuri had transferred Vision's consciousness into Wakanda's database back when she was working upon the Mind Stone. So perhaps Vision could return that way. Bruce Banner did mention the fact that even without the Mind Stone, there would still be plenty of Vision left. So, this is what the Avengers could be playing at. But if Shuri has gone, then who would tape Vision back? Shuri is certainly the Vibranium expert and even though Tony Stark might go to Wakanda, would he be enough to bring the Android back.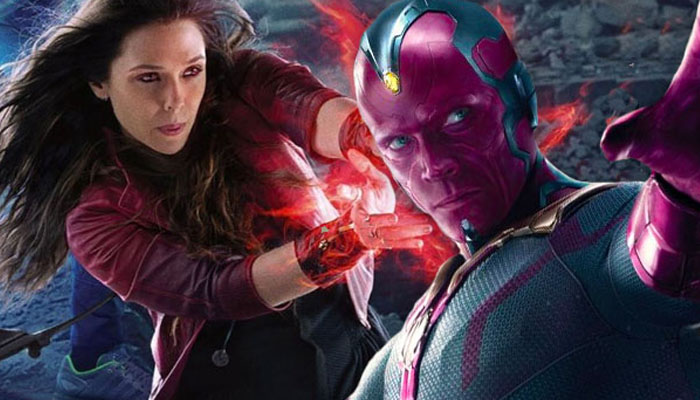 Well, this is a question that will only be answered once we get to watch the movie. But the reason why we know Vision is going to return is that Disney has already put a Disney+ TV series called Vision and the Scarlet Witch under development. So, Vision has to be alive in order to be explored in a TV show.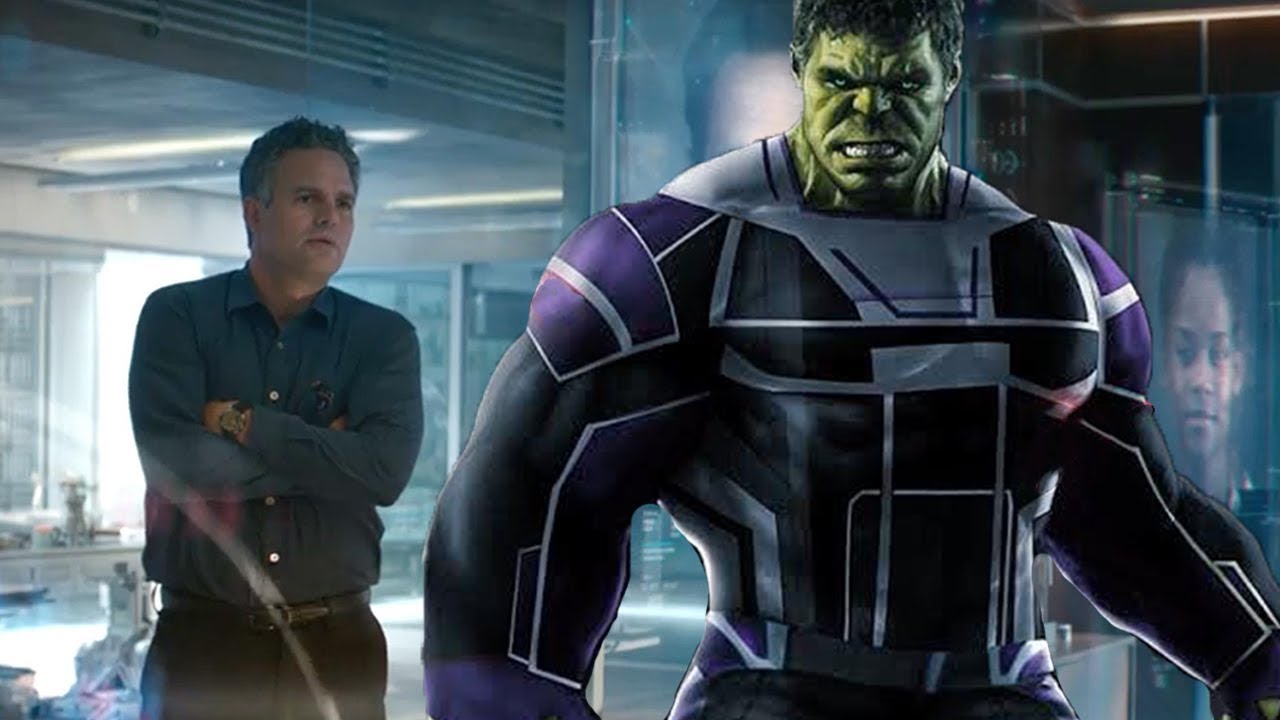 Along with Vision's return, there are many other mysteries that have to be solved by the film, for instance, the Hulk conundrum, the return of Tony and Nebula on Earth, the return of all the disintegrated characters and the Greater threat. So let's see how all of it gets explored.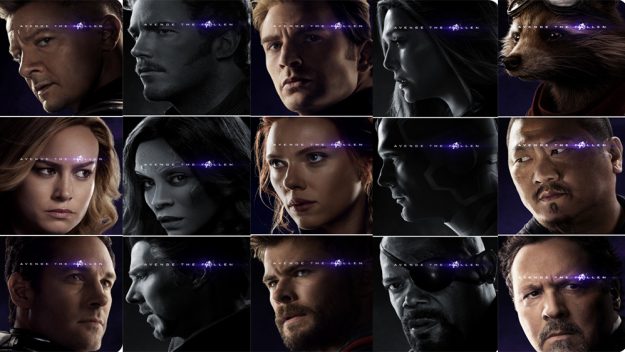 Directed by Joe & Anthony Russo, Avengers: Endgame will open on April 26, and it'll presumably star Robert Downey Jr., Chris Hemsworth, Mark Ruffalo, Chris Evans, Scarlett Johansson, Benedict Cumberbatch, Jeremy Renner Don Cheadle, Tom Holland, Chadwick Boseman, Paul Bettany, Tom Hiddleston, Idris Elba, Danai Gurira, Peter Dinklage, Benedict Wong, Elizabeth Olsen, Anthony Mackie, Sebastian Stan, Gwyneth Paltrow, Benicio del Toro, Josh Brolin, Pom Klementieff, Karen Gillan, Dave Bautista, Zoe Saldana, Vin Diesel, Bradley Cooper, Chris Pratt, Paul Rudd, Samuel L. Jackson, Cobie Smulders, Tessa Thompson, Evangeline Lilly, Aaron Taylor Johnson, Cate Blanchett, Michelle Pfeiffer, Michael Douglas, Tilda Swinton, Jeff Goldblum, Katherine Langford, Stellan Skarsgard, Ava Russo and Brie Larson.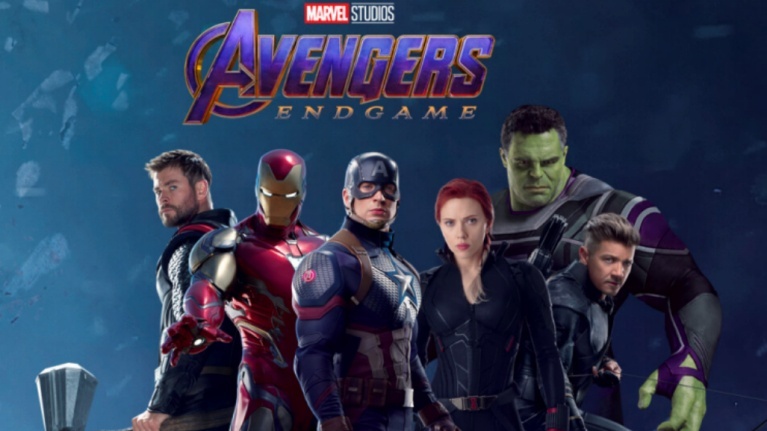 Here's the new synopsis of Avengers: Endgame:
"Thanos snapped his fingers in Avengers: Infinity War, and half the life in the universe instantly dissolved. Now a ragged group of surviving warriors, including Captain America, Black Widow, Iron Man, Thor, and the Hulk works to counteract the Mad Titan's genocidal action.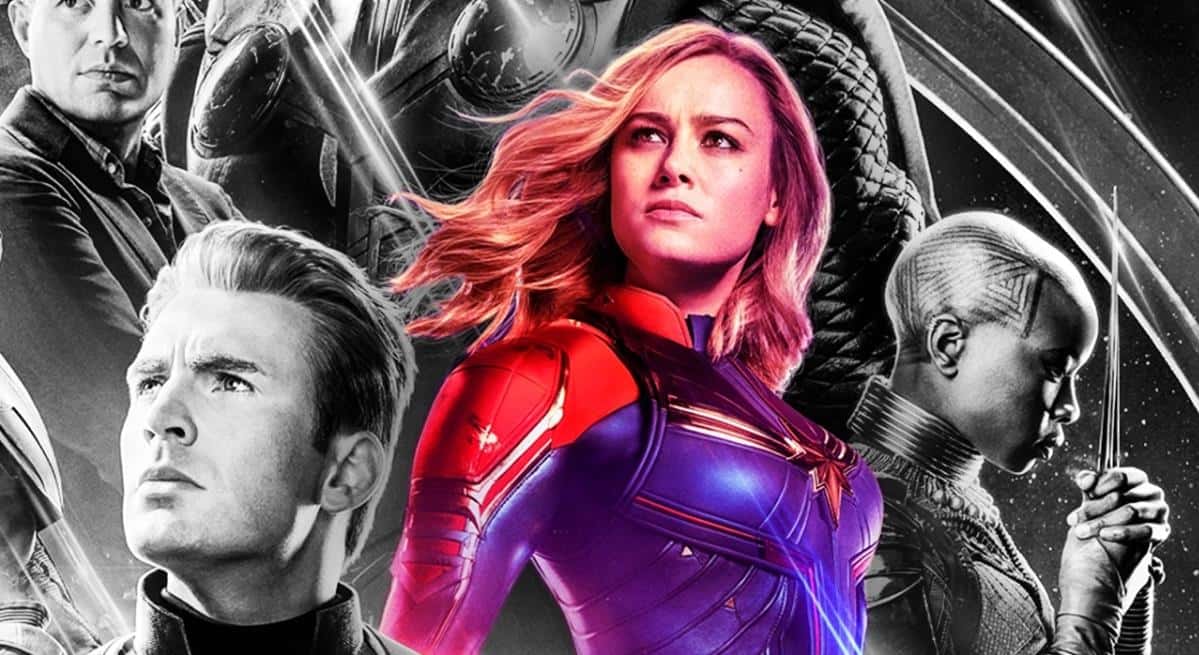 Since our heroes couldn't stop Thanos the first time, what makes them think they can win in a rematch? The answer may be in overwhelming power, thanks to Captain Marvel, or in the tiniest spaces between atoms accessible to Ant-Man. Avengers: Endgame will rewrite the Marvel Cinematic Universe as we know it. When it's all over, nothing will be the same."