Movies
First Reactions For IT: Chapter Two Call it a Disappointing But Scary Sequel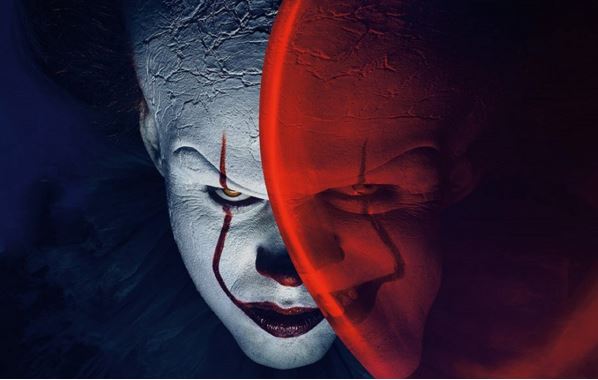 First Reactions For IT: Chapter Two:
It: Chapter Two is 2019's most anticipated horror movie. After the insane success of the first Chapter, there was a lot that people expected from the sequel. 'It' managed to make a whopping $700 Million at a production budget of just $35 Million. Looking at the profitability, WB instantly wanted to pay off the set up for a sequel and they put a second film in development.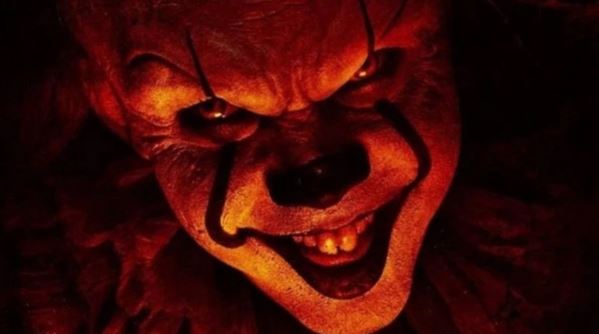 The film has been running quite an extensive marketing campaign for quite a while now. People were psyched to see the return of Bill Skarsgard's Pennywise and the grown-up versions of the kids coming back to their town 27 years later. The cast of the film has had people looking forward to the film as the likes of James McAvoy, Jessica Chastain & Bill Hadder are involved with the story.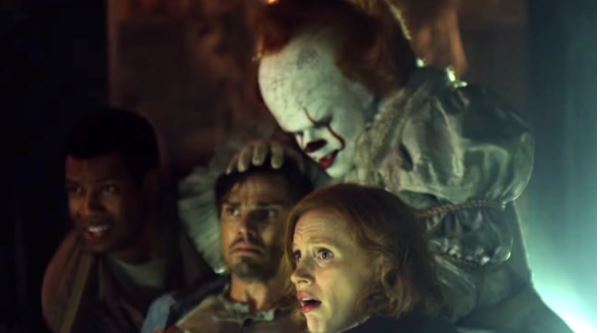 Now that we're just over 2 weeks away from the release of the film, an early screening has already taken place. People have got to see the film and they've been allowed to give their opinions upon the movie. The review embargo hasn't lifted yet, but at least, the reactions are in. Some people are praising the ambitious take of the story, but ultimately all the reactions pose negativity. Take a look at the mixed bag yourself: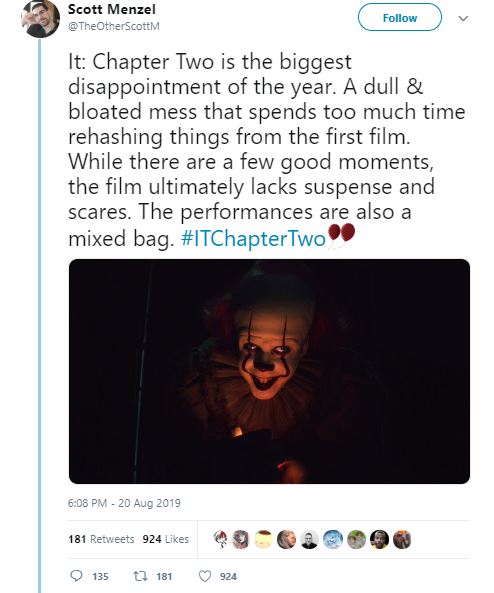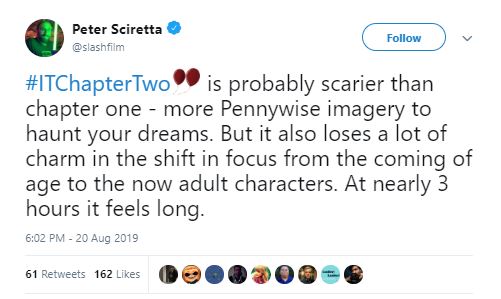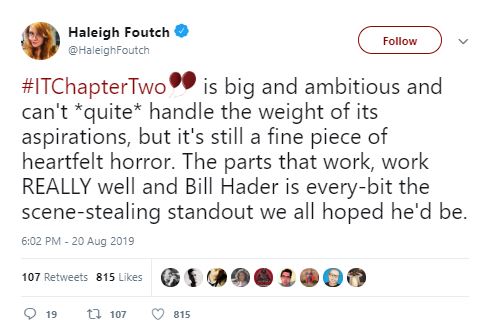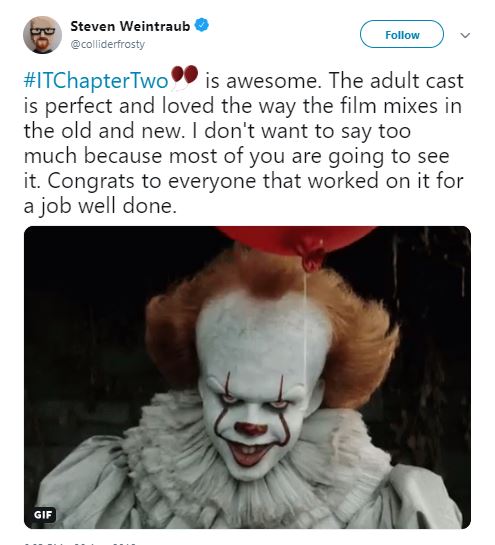 We'd obviously know more when the review embargo lifts. Until then, Here's the official synopsis for It: Chapter Two:
"Because every 27 years evil revisits the town of Derry, Maine, "IT CHAPTER TWO" brings the characters—who've long since gone their separate ways—back together as adults, nearly three decades after the events of the first film."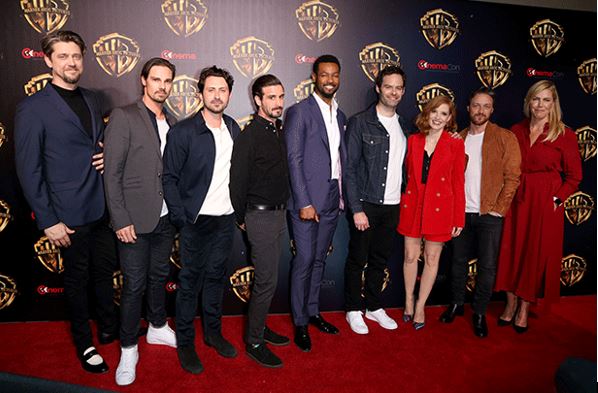 It: Chapter Two comes out on September 6. It will star Bill Skarsgard, James McAvoy, Jessica Chastain, Jay Ryan, Bill Hader, Isaiah Mustafa, James Ransone, Andy Bean, Jaeden Lieberher, Sophia Lillis, Jeremy Ray Taylor, Finn Wolfhard, Chosen Jacobs, Jack Dylan Grazer, and Wyatt Oleff.