Movies
WandaVision Set Photos Confirm The Involvement of Big Marvel Villain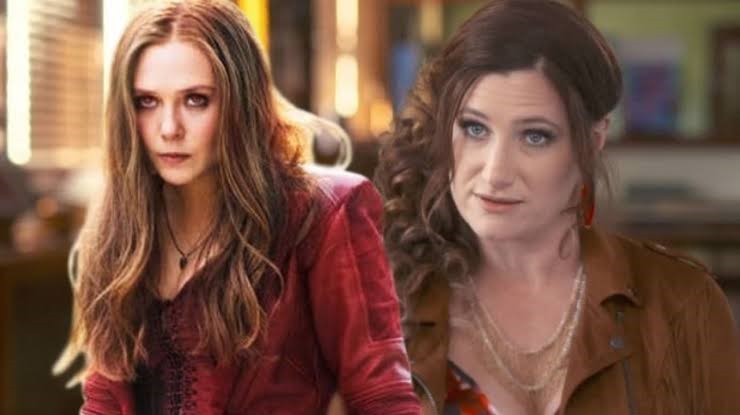 Wandavision Set Photos of Big Marvel Villain:
WandaVision is probably going to be the most exciting Marvel property of 2021. It really has the making to be that and totally surprise us. Wanda is a complicated character and we've still not seen the best of her. This show will totally explore her and it will establish as the Scarlet Witch. With this series, we're aware that Paul Bettany is going to be returning as a version of Vision, and there have been rumors about who will be the villain & Wanda's two little twins among other things.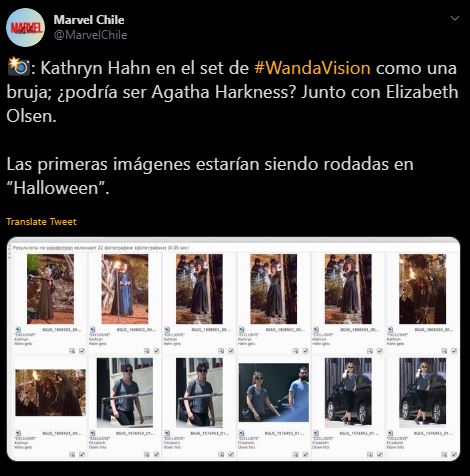 First of all, let's talk about the villain(s) in the series. Rumor has it that Nightmare will be revealed as the ultimate villain in the series and that will carry forward in Doctor Strange in the Multiverse of Madness. But he won't be present throughout the 6 episodes. The character who will be present is Agatha Harkness, his follower. And apparently, new set photos have more or less confirmed that Katherine Hahn is going to play Agatha Harkness in the series.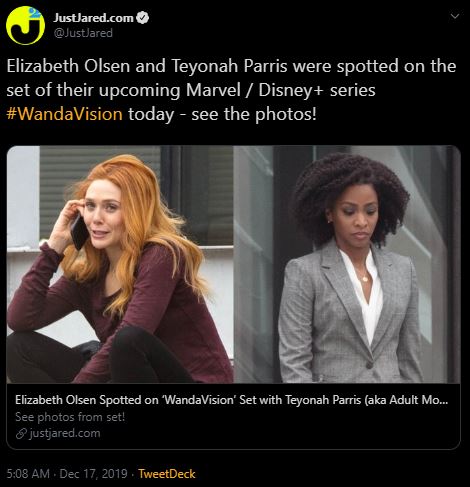 Hahn seems to be wearing a Witch like an outfit in the set photos so there's no doubt left for who she is playing. Very recently we got some other set photos that revealed SWORD will appear in the WandaVision series and Monica Rambeau (Teyonah Parris) is going to be an agent of SWORD. It'd be interesting to see how she will transform from being an agent to being a Superhero from the comics.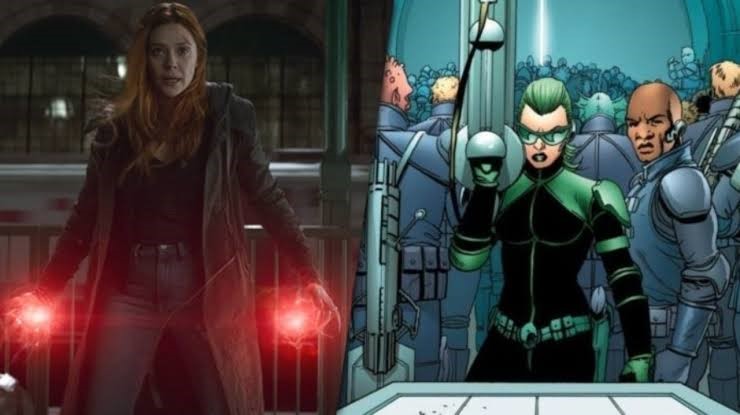 For those uninitiated, SWORD stands for Sentient World Observation and Response Department. In the comics, the regular cosmic threats upon Earth lead SHIELD to create a new sister branch called SWORD. It is led by a character named Abigail Brand, and even Captain Marvel is a member of her team. The thing behind SWORD being in the MCU is that it is actually one of the first contributions of the Disney Fox deal. SWORD & its characters were originally owned by Fox, and the Space Station shown in Spider-Man: Far From Home could have been added after the deal.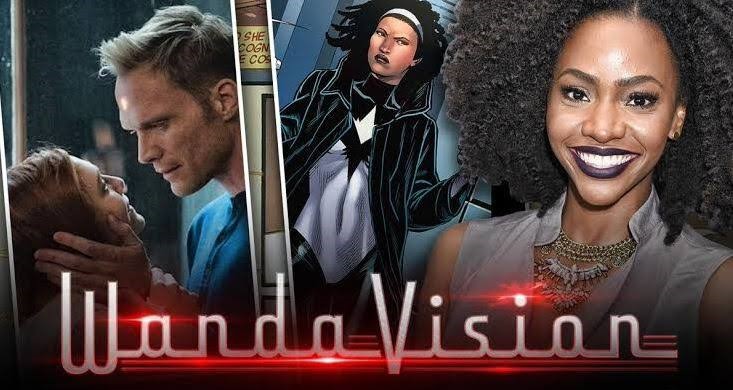 With Thanos attacking Earth, we understand why SWORD has come into play within the MCU. And, we assume that Earth will have a much larger galactic future & SWORD will act as the Homeland Security in space. It seems that Monica Rambeau will start as a member of SWORD. Her story arc seems quite understandable here as young Monica was inspired by Captain Marvel, and now that she is older, she's devoting herself to protecting Earth from Aliens, just like her idol, Carol Danvers. It'd be interesting to see how she will get her powers in the MCU (or does she already have them?), but that set up will possibly happen in WandaVision itself.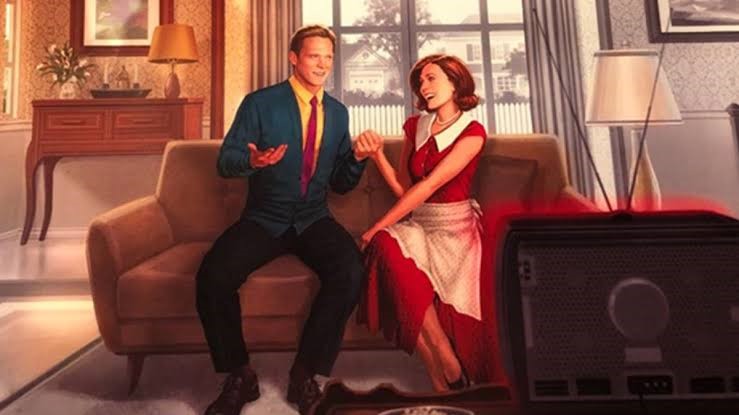 With SWORD in play, things do get a bit confusing. There are going to be certain crazy elements on the show because it is supposed to go into a different reality and back into the 50s. It will give us a sitcom vibe and we're not sure where SWORD will fit into all this. We'll have to wait and see how things turn out.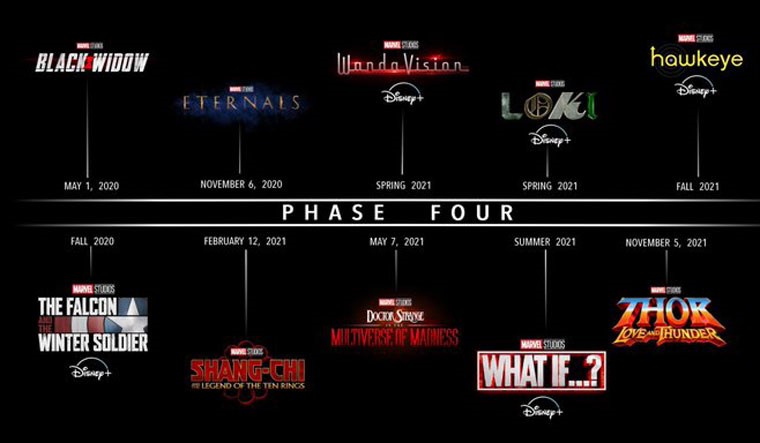 Marvel's future is huge and there's a lot that could happen. Black Widow is going to kick off the future slate on May 1. Here's how the rest of the Phase 4 slate looks like – The Falcon and The Winter Soldier in Fall 2020, The Eternals on November 6, 2020, Shang-Chi and the Legend of the Ten Rings on February 12, 2021, WandaVision in Spring 2021, Loki in Spring 2021, Doctor Strange in the Multiverse of Madness on May 7, 2021, Spider-Man 3 on July 16, 2021, What If? In Summer 2021, Hawkeye in Fall 2021, and Thor: Love and Thunder on November 5, 2021. Following these are Ms. Marvel, Moon Knight, and She-Hulk. Black Panther 2 has been scheduled for May 6, 2022.