Movies
Unused Avengers: Infinity War Concept Art Shows Thanos Locking Horns With Drax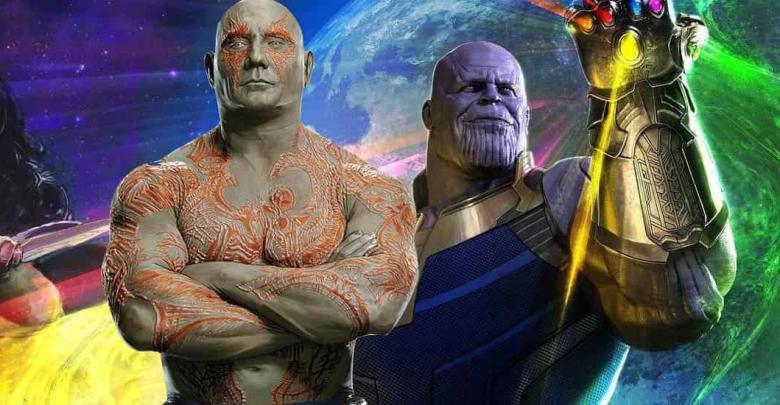 Concept Arts are making their way onto the internet quite frequently nowadays as the popularity and interest of people in them is gaining a huge response and today we are focusing on an Avengers: Infinity War Concept Art in which Thanos and Drax are sharing a very interesting moment with each other. The moment has been revealed by the artist recently on the internet.
We all know that Drax- The Destroyer has become such an integral and important part of the MCU and a lot of the credit goes to Dave Bautista who has done a lot of justice with this character as he has been simply incredible in the role of Drax.
Also, the little comic moments he created in the movies in which he's involved in has also increased his fan following. Since, his entry into the MCU from the movie Guardians of the Galaxy back in 2014, we know that he simply hates Thanos and doesn't fear him.
Also, the reason for his tremendous hate and anger for Thanos is that the mad-titan has killed his family members and a lot more of his kind. Drax always wants a chance against Thanos as he believes that he can beat the mad-titan Thanos, which is slightly a foolish thing but he has a lot of passion in his veins and also since his debut we have seen him beating and killing people with his strong muscles.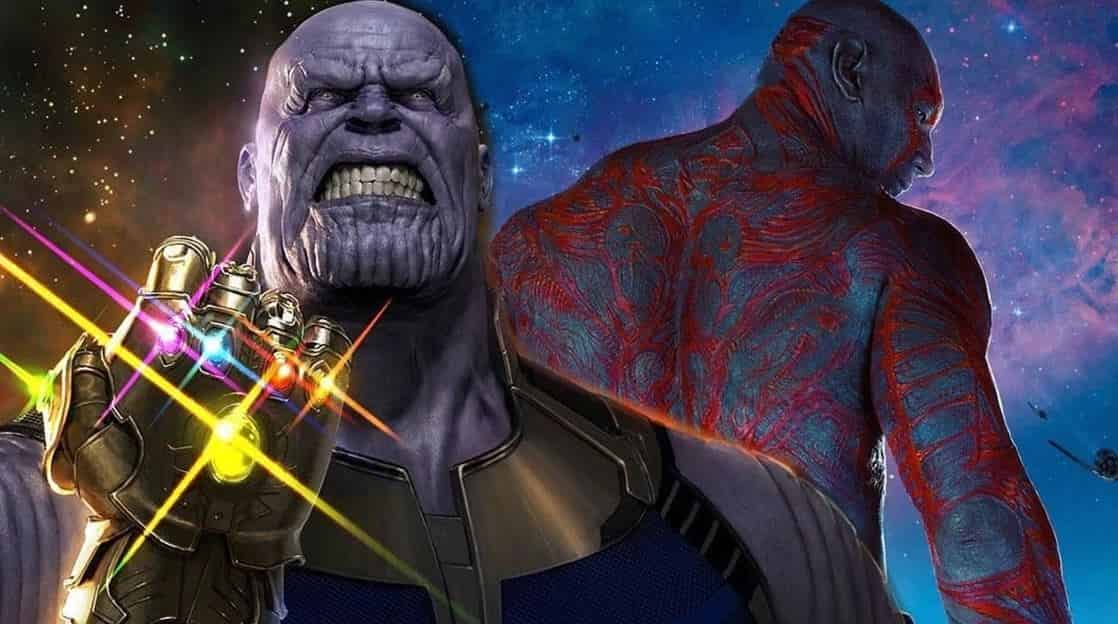 There were a lot of expectations in the hearts of people to see Drax and Thanos in front of each other for some minutes. But, we have seen in the movie 'Avengers: Infinity War' that those expectations have been crushed off by the makers at MCU with great excellence and precision.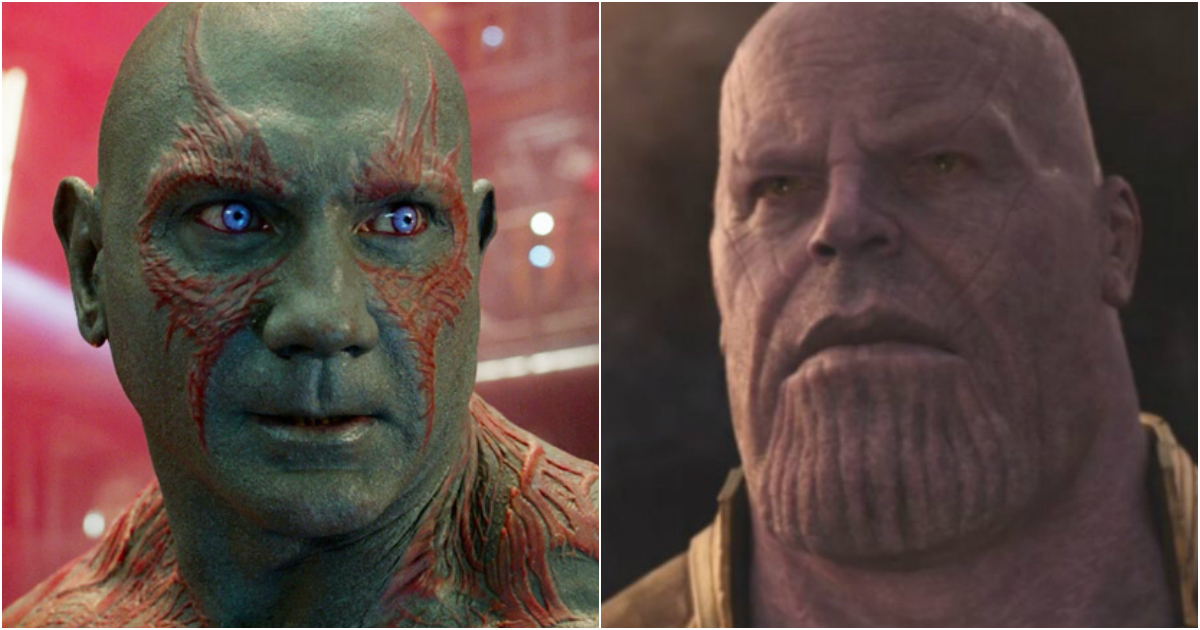 We all wanted to see Drax throwing some punches on the face of Thanos. We all know that he can't beat Thanos but it's not about beating him but it's about impressing Thanos with all that rage and emotions he has because beating Thanos is a very crucial part of Drax's journey and also one of his prime characteristics.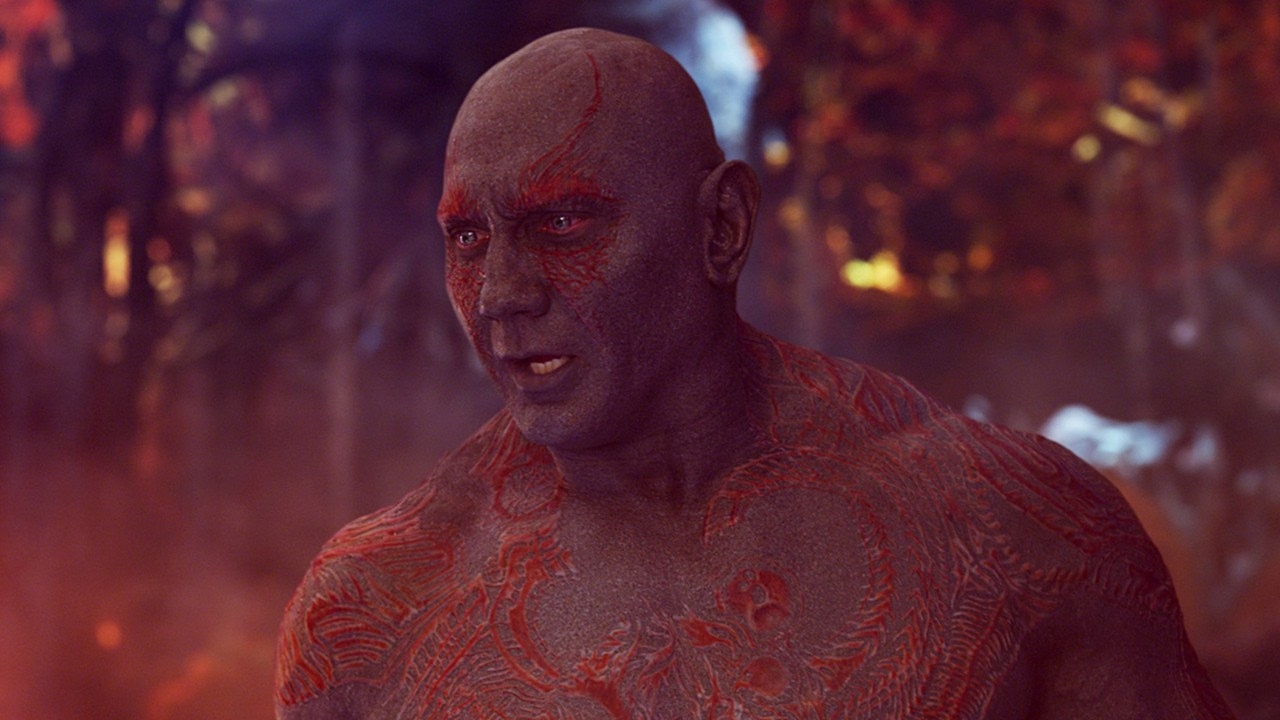 Recently, famous illustrator Rodney Fuentebella of Marvel Studios has posted a concept art of a quite interesting and the one we want to see the fight between Thanos and Drax in the concept art.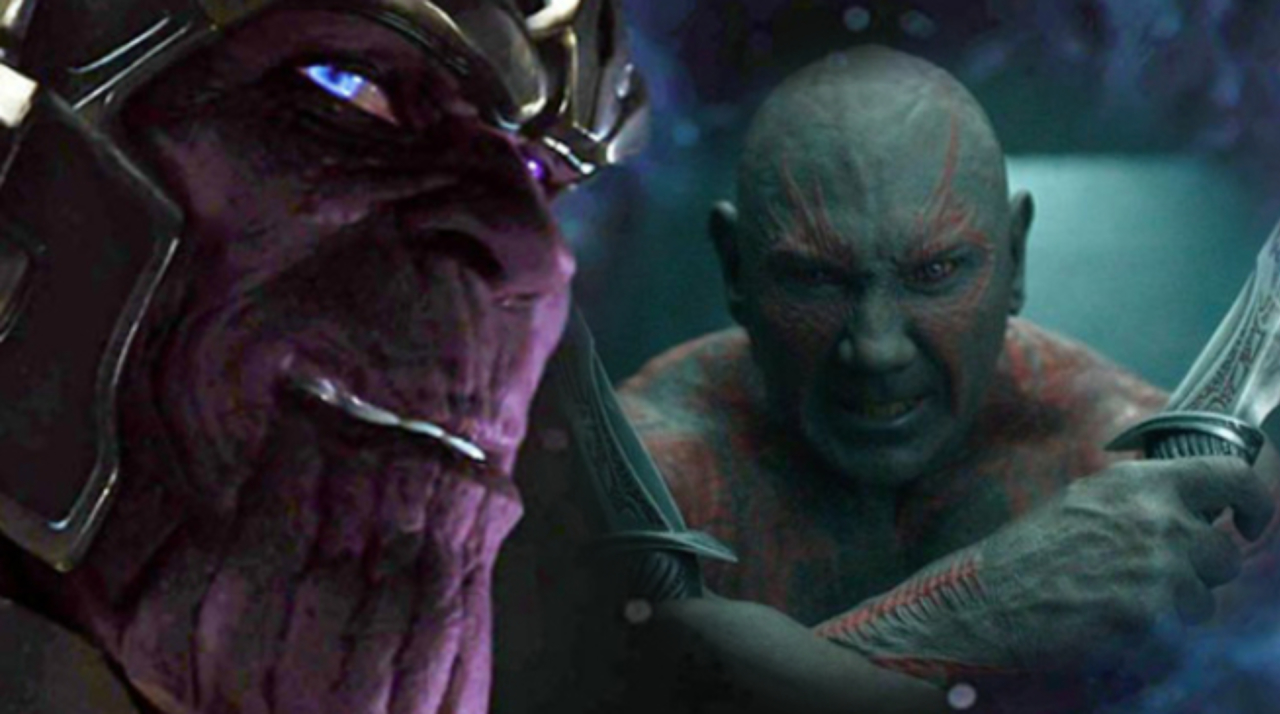 The concept art is really incredible and we are feeling really angry with the fact that we didn't see this scene in the movie because seeing this concept art seems like they thought about the idea of a face-off between Drax and Thanos, like the little one we saw in-between Captain America and Thanos. The concept art is down below and also the caption with the picture stated,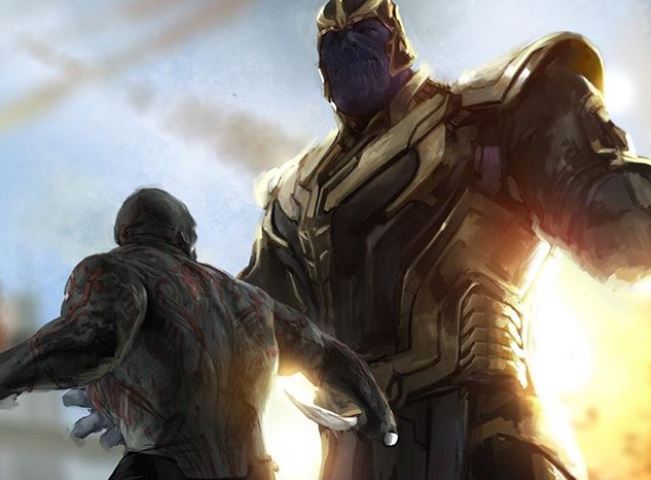 Here is a keyframe illustration I did for Avengers Infinity War! This was an early keyframe from an early script with Thanos and Drax about to battle! Enjoy

Well, there are still hopes and expectations that we will see something in between Drax and Thanos in the upcoming movie 'Avengers 4' as time travel and reverse back of a lot of things is in the cards. Which as a result signals towards the possibility that we can see Drax coming in front of Thanos for taking some revenge from the mad-titan for all the sufferings and sadness he has given to him for his whole life.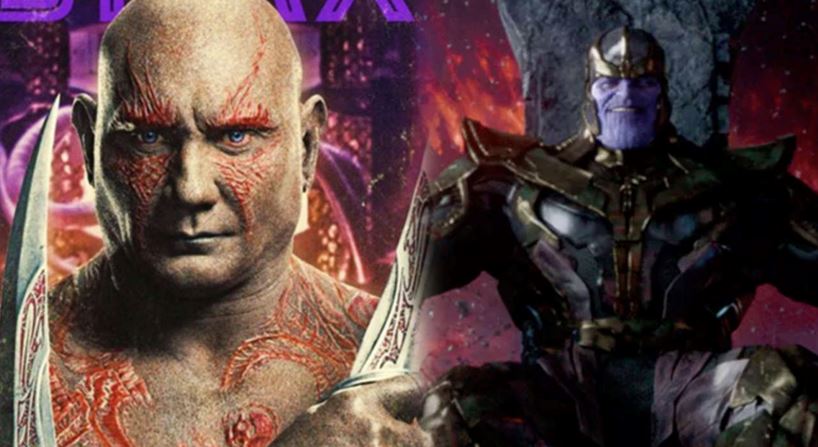 With Avengers 4 coming next year and Captain Marvel also in the line-up which is going to come slightly before the last and final showdown between Thanos and superheroes in the Avengers 4. But, no matter, whatever happens, it's going to be really hard for all the superheroes in order to stop Thanos from dismantling and destroying them again. There are also a lot of question marks in the characters of Guardians of the Galaxy as we all know that the Vol. 3 of the series isn't going to come in near future.
Do you like the concept art? Do you like it or not, tell us in the comments section below.