Quirky News
WWE
This is What Happened Between Roman Reigns And Kevin Owens After WWE Raw
After the last WWE RAW went off the air, Roman Reigns teamed with Big Cass & Enzo to take on The WWE Universal Champion Kevin Owens, Rusev, and Chris Jericho (who was wearing Owens' shirt).
The heels dominated the early part of the match, but the faces got the win when Roman Reigns speared and pinned Rusev. Owens gave Jericho a kiss on the cheek as they left while the faces celebrated.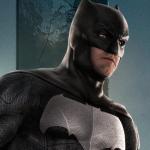 He's the General Manager and Sr. SEO Executive at QuirkyByte. A Tech and gadget enthusiast who loves experimenting with things and is always in a hunt for learning something new, something creative!