Cricket
5 Turnarounds in India vs Bangladesh World Cup T20 Match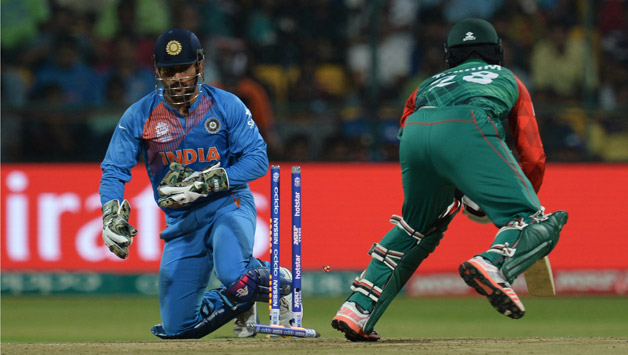 No one would have expected such a thrilling and nail-biting finish in a match where India had to win by a handsome margin to improve their NRR. Although, this wasn't a typical Bengaluru wicket but India made a target of 147 look a tough mountain to climb for Bangladesh. There were many instances of turnaround in the match and here we look at each of them:
Raina's little cameo underpressure
Suresh Raina hasn't been in his bests of form and has been playing more like a bowling all-rounder in this tournament. He came in a tough situation and already was under immense pressure but started slowly and ended up with a 23-ball 30 which included 2 massive sixes. It was a good knock on that wicket under pressure.
Love to Draw, indulge in number crunching, learn new English words, playing TT, Carrom, go for cycling etc. Also, he likes to collect old currency notes & different coins. He is very closed to nature, and find it interesting to capture some of the best weather pics. Very passionate about cricketing world, following records, stats & information related to famous cricketers. Respects knowledgeable people regardless of their age & like to listen & observe more in his life. Loves to write and share his thoughts, Likes to gain Spiritual knowledge and apply it in his life, believe in simple living & high thinking. Believe in karma and hardwork.