Cricket
Is Virat Kohli the new Sachin Tendulkar?
Well its too early to compare Virat with our cricketing God but the way he approaches his game, we all have started to love watching him play. Some old people who left watching the game after the retirement of some great legends few years back have again started to develop the same interest in the sport which is just because of this young man- Virat Kohli. Let's know more about him :
His love for the game
It's like he breathes, eats and sleeps cricket. Whenever we see him on the ground, he looks so involved in every moment of the game. Even in the dugout, he seems to be very curious and restless. He wants to live every moment of the game and enjoy playing it.
Heights of consistencies
Since his place in the Indian team, he has been the most consistent and versatile player who cannot be replaced by anyone at present. He has been in the primmest of his forms lately especially in ODIs and T20s, the result of which he has been made the captain of India's Test team at such a young age. In the IPL as well, he is the highest run-getter this season with 677 runs including 3 centuries which are phenomenal. He is miles ahead of the second one in the list.
Chasing Father's dream
Very few people know about his past which is almost the same as Sachin's. Virat's father passed away when he was only 18. The date was 18th of December 2006 and Virat was the overnight batsman to play the next day in a Ranji match. He didn't miss the match and attended his father's funeral later in the day. His father dreamed of making him a successful cricketer and Virat is still in the hunt to achieve it.
Fitness and determination
He is always with a hunger to improve his game and perform better each time he comes to play. He is very busy when off the field and works hard in the gym to remain fit and healthy. Running those twos and threes between the wicket aren't easy in which Virat excels. Not only his batting, but his electrifying fielding also makes him an outstanding and valuable player in the team.
Commitment level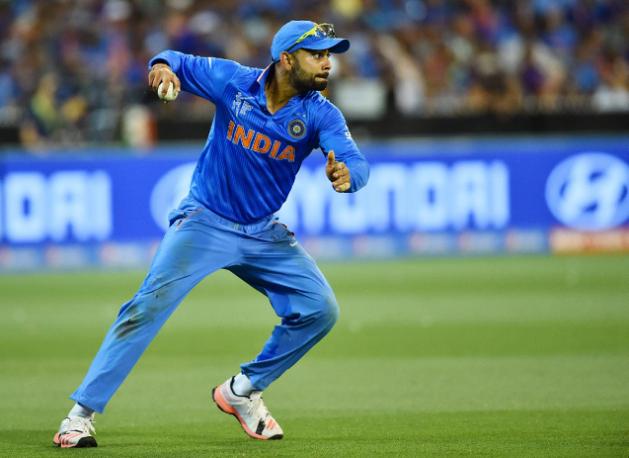 Virat Kohli is a player who defines the words like `commitment' and `dedication'. His 100% commitment level makes him different from rest of the players in the world. He is a leading example for the young players to follow in the cricketing world.