Cricket
India rocks at Antigua Test- 5 things to know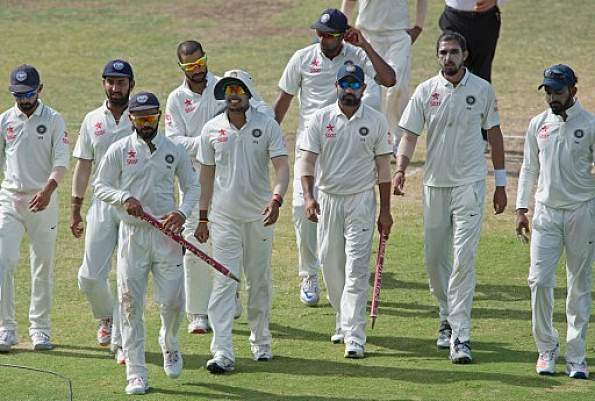 West Indies never really looked good in the game and it was India who dictated the terms all four days. First, it was India's batsmen who really played well on this track and then the bowlers at their very best. At last, India easily won the match by a huge margin of an innings and 92 runs. Here're 5 things to know:
1. India's biggest win outside Asia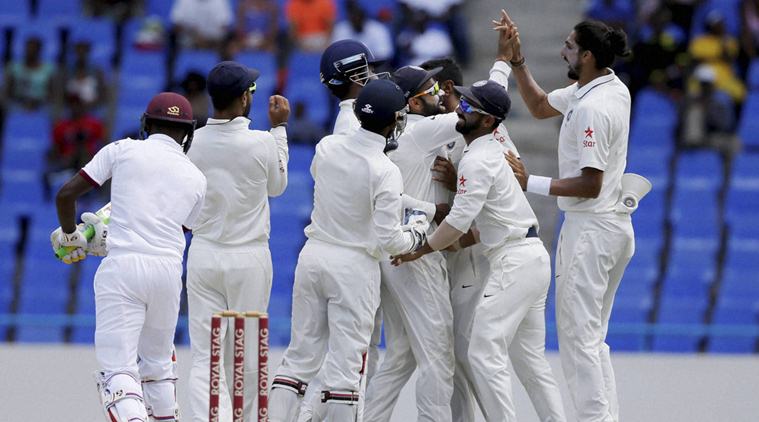 India comprehensively defeated West Indies and registered their biggest victory outside Asia, in terms of winning margin. India wins the first Test match at Antigua by a huge margin of an innings and 92 runs.
2. Magical Ashwin
Firstly, Ashwin was at his very best when promoted up the order before Saha. He stitched a long partnership with captain Kohli to build a monster 566 and scored a brilliant century scoring 113. When it came to bowling, he didn't get a wicket in the Ist innings but came back strongly in the IInd innings when the ball started to take a sharp turn and took 7 wickets, spinning the web for the Caribbean batsmen. He was adjudged the man of the match for his all-round performance in the match.
3. Kohli wants more
In an interview post match, Kohli told that he is really happy and satisfied with the performance of the team, especially the bowlers who were able to scalp 20 wickets for him. He said that he wants to make winning a habit and take the lead to 4-0 and make it a clean sweep.
4. Kumble starts with a winning note
There were a lot of talks before Kumble's appointment as a coach regarding his incapabilities and difficulties in this profession as he lacked any international experience for coaching. Despite all the odds, he answered the critics in style by working hard with the boys and starting India's Test campaign with an emphatic win over the Windies.
5. There is always some time to follow your passion
Along with every historic moment in this match, coach Kumble cherished each witness very closely by capturing them in his camera. Being busy with the team as a coach, he still finds some time to enjoy with his passion for photography. Surely, there will be a collection of the album with him after this series.