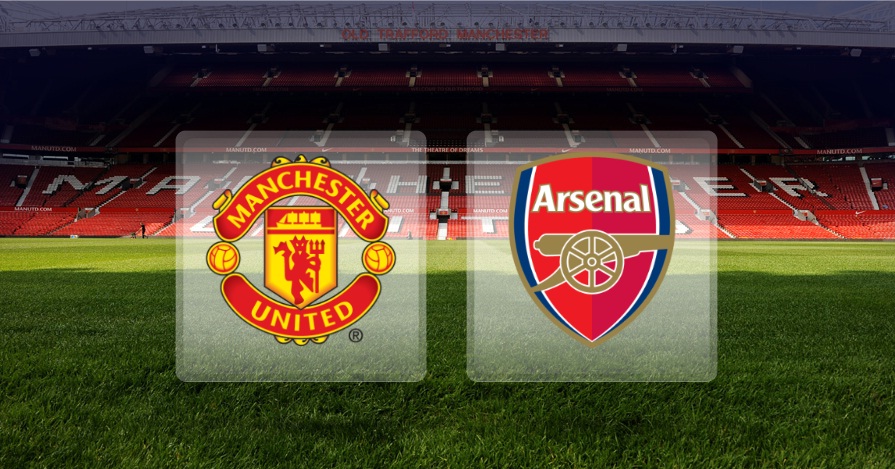 Arsenal haven't won at Old Trafford in the league since Adebayor scored the winner in 2006. With Arsenal chasing the title and Manutd struggling to reach 4th, this is perhaps as good as opportunity as any to end that miserable run. We take a look at the factors that could eventually decide whether or not the gunners get what they want.
Which ManUtd turn up?
Manutd's form this season has been extremely erratic and having picked just 8 points from a possible 18, they will be desperate to win at the weekend. Their record in those last 6matches reads DWLWDL. Just when they needed to go on a run and push for the 4th spot, they have faltered and fallen off the pace.
But with the quality in their squad it would be foolish to think that they don't stand a chance. They have plenty of match winners and it is a matter of who can step up on the day and win it.
LVG's squad selection and player positions will obviously play a vital role, (will Martial play through the middle or out wide? Will Carrick start?) but also his approach to the game will be an important factor to consider. If he persist with his possession based philosophy; and I think he will; then it could be bad news for the fans because Manutd clearly aren't very good at playing that way.
Arsenal's reaction to the CL defeat
Big league fixtures following CL losses become especially tricky because the team's reaction to their CL disappointment becomes important. With a 2-nil loss in front of their own crowd, Arsenal were pretty much dumped out of the Europe's elite competition by Barcelona in the 1st leg and a season going south after CL exit will be a familiar feeling for the Arsenal fans. Many a times in the recent history has CL elimination acted as a catalyst to Arsenal's downfall. The fans will be dreading a similar season.
They are in the hunt for the title and have as good a chance as they'll ever get of ending the decade long wait for the league title. The players need to put the CL loss at the back of their mind. Forget what happened. Concentrate on the weekend and reinforce their claim of being title challengers.
Ramsey's performance
Ramsey has become an important part of Arsenal's season since Cazorla got injured. With his work rate and passing, his ability to influence a game cannot be neglected. When he plays well, Arsenal play well. It is as simple as that.
But the part that sucks for Arsenal is that he has not been very consistent. The problem is never his work rate. You cannot fault the guy for that. He works hard and covers a lot of ground in every game he plays. But his passing hasn't been as accurate or as incisive as Arsenal would want. He will have to bring his A game to the table if he wants to beat the club that he once turned down in favour of Arsenal.
Flamini or Coquelin
Whether Wenger decides to start Flamini or decides to play fresh from injury Coquelin his 2nd game of the week will be interesting to watch. I personally don't rate Flamini at all and thought he should've been offloaded in the summer (along with Arteta). A point reinforced during the week after he gave away a penalty 1minute after coming on.
Overall Flamini hasn't been too bad this season. But the fact remains he isn't good enough and him on the pitch is always a calamity waiting to happen. Arsenal cannot afford any more silly errors and should start with the reliable and solid Coquelin in midfield.
Momentum
Overall Arsenal have obviously had a better season. But Manutd fans will be hoping their players will come in with a lot of confidence after their 5-1 win in Europa league. Yes it was against a small club, but big wins can always lift the spirits of the dressing room up.
Arsenal on the other hand lost to European Giants. Against arguably THE best team in the world. But the fact that they seem to lose against top teams in Europe every year will probably still be playing on their minds. Times like these your head can be full of questions about your own abilities, your teammates'
and your club's. Going into a big game with a clouded head can never be good.
Whether Arsenal stand a chance this weekend largely depends on their ability to deal with this mental block.