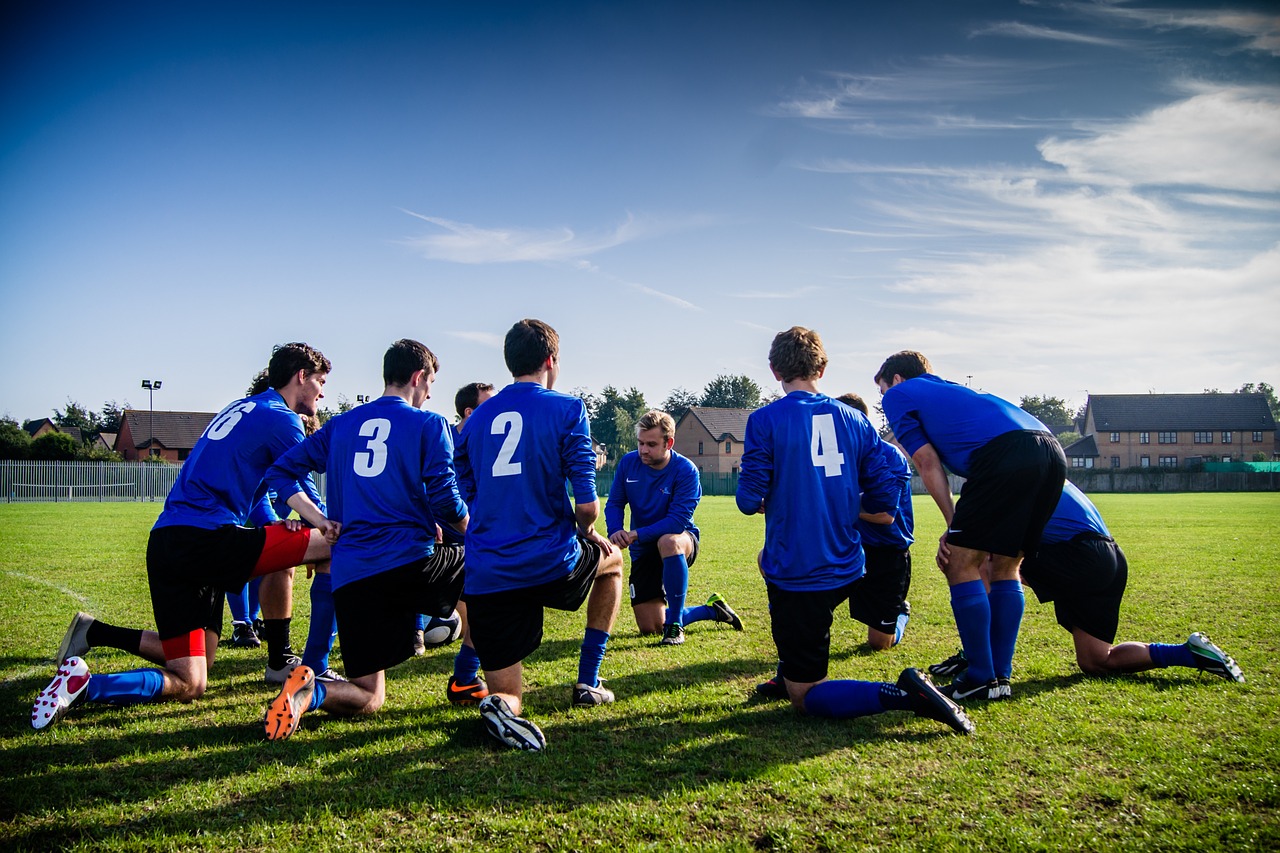 I stood there till the game got over.This was like having the 'best seat in the house' where I could actually hear what the manager  was saying,what the players were doing and what did the managers talk about during the games.It was fantastic.I had always mimicked the manager's pep talk at half time/full time whenever I played football manager and this was as close to the action I could get.
After the pep talk I went ahead and asked him a few generic questions about how life of a manager is,what does it take to be a manager and what does he think about the future of management in football.The answers he gave me were alright,but were good enough to inspire confidence in me to take that step further into management.
I called Chandni to see what she was doing.I was down for so many days that I was not giving her any attention at all.I could see 10 missed calls from her everyday and I could never get myself to call her as I was so miserable.I called her and she picked up the phone and said,
"Hey"
"Hi ! Jai,Thank you for calling me"
"Huh? Why are you so formal?"
"I am not,I don't know how to approach you.I have tried everything Jai,you are just pushing me away!"
"I know,I know.I am so sorry"
"Its fine.I can understand what  you are going through,but don't worry,we'll get through this"
"Thanks,I am at a football game now"
"I wish I could do what I always wished to do,like you Jai"
"Well you still can,its never late"
"I am not as brave as you.Its too late for me now".
I had taken some money from Chandni to travel to the games,and she had never made a fuss about it all.She knew what I wanted,but she had still accepted me.I could never go back to my parents and ask them for money to fulfil my passion for football,so Chandni was my only option,also because I loved her.I could tell her everything that I wished to and I always did.
Over the next few days,I made a point to watch all the games that the team played.I wrote things down,made sure that I made a presentation of sorts when I got home and kept looking at where the strengths of  people in the team lay.
Even the managers and players now thought I was a part of them as I was only of the few supporters that came to watch every game that they played.I even got a chance to visit training sessions and talk to the managers and players
A few days later,while I was just casually talking with the manager he said."You know,I am not sure how I am going to line-up against this next time.I have not seem them play as they are a new team  but I think we should play to our strengths"
I looked at him and said 'You should probably shift Rohan Rastogi to the right side of midfield,I have seen the opposition play and I think Rohan being the workhorse he is can easily close that side of the midfield down for us"
The manager looked at me."What?"He looked stunned.
I showed him stuff that I had scribbled down with things that we could implement here.
He just looked at me with awe."If this works son,I will give you anything you wish for."
I was so happy,I was on top of the world.Giving a manager a recommendation which he takes? Thats one of the best things that had ever happened in my life.Playing 40 hours of FM everyweek had finally helped me put down something that would help someone in REALITY.
I just laughed,I knew he was kidding."If fans do our work for us,what is there for me to do"he said laughing.
The game began and it started exactly how I had predicted.The opposition team's winger was a fast and strongly built guy who was bullying the left back of the other team.
I sighed,so much excitement before the game to see my own tactics being used was all drained out because the manager never used them.
At the break the other team was leading 1-0.I felt so bad that I had given up all these ideas to the guy and of course he wouldn't use them,why would he? I was just some random guy giving some advice to him
It continued after the break,but after 65 minutes something great happened.He switched Rohan to the right and it completely changed the game on the head.Rohan easily closed off the opposition winger with his relentless running and thus closed this side down just as I had predicted.I punched the air.Come on I said,now we need to score.And we did,with a swift counter attack that resulted in an easy tap in for our striker.
After the game the manager kept looking into the stands for me.Our eyes met and he gave me a thumbs up.I was delighted.This was probably the most important day of my life.He called me from his dugout and told me to meet him in his office inside the stadium.
I quickly jumped down the steps to go to his office.I passed the guards on the way to his office and I was disappointed to see the shape in which his office was.I always thought that the manager deserved the best  place in the house,but this was in shambles.It was kind of a multipurpose room where chairs were lying about,I could see a few empty bottles  and some leftover decorations from a party that might have happened a few week back.
This wasn't right.He called me in.
"So,It worked,didn't it?" I was gleaming with pride
"Yes it indeed did,we did turn this game around.And I want to give you what we agreed for earlier"
"Whatever I want?"- I asked
"Whatever I can give,I will"
He knew what was coming."I want to learn from you.Everything that you know,I want to be a manager"
"I knew that was coming.Listen its not an easy job.You are not well paid here,you have to live in shabby offices like this.You are a young guy,why are you wasting you life on this ?"
"I know I will make it big sir,I just need an opportunity.I need a mentor,I want you to just show me a path"
"To tell you the truth  I would not advice you to do this,but I am a man of my word,we start tomorrow"
I did not sleep a wink in the night.I kept thinking about what drills there will be,what would the coach say to his players,how the players respond.Everything related to football just went through my head
I decided to have a peg of Old Monk so that I could sleep easily,because thats the only thing I could afford nowadays.One became two and two became three.I did not even remember when I went off to sleep.
The alarm buzzed in my ear in the morning,and I woke up with this massive headache.I had the most important day of my life and  my head was killing me.I woke up,cursed myself and had a cup of strong coffee.
I  reached the ground early,I could see that the entire team was already doing the warmup and the coach was searching for me.
"I called you at 7"
"Its 7:20,where were you at.Remember the saying,the first impression is the last impression"
"I am sorry,I just…."
"Its fine"He sounded angry and did not want to listen to any explanation.
The next few days were the best days of my life.I went there everyday with an intention to learn and the manager never let me down.He was a man of seriousness,but he made sure that he made me feel at home.
He was very innovative with his training methods.His drills,his approach everyday would change.And its only after a period of time that I realised that the football manager game could never mimic a players mental status.It is so much more than that.You have to have proper man management skills,you have to make the players play for you,you have to forge an understanding.
I was beginning to understand that this is never going to be easy for me.I was not getting paid for this,nor did I have a lot of money.I didn't know how I was going to ask Chandni for more money.
This went on for 9 months,I was fully integrated into the system,I used to do all kinds of reports of him,reports on players,reports on opposition.He sometimes even asked me to go to the other games  in the other part of the country to watch some specific players.Mind you,this was not the level of scouting that happened in the bigger leagues of football,but it was close to it.10-15 hours train journey to watch a football game,and if the guy you are scouting did not come to play,or got an early red,the entire journey would be a waste.But I did learn a lot of things
The only thing that I did not have was money,and that was making me scared.I  seriously contemplated going back sometimes,but my passion for the game kept me going
Out of the blue one fine day,the manager walks in.
"Hey  Jai,Listen"
I looked at him
"I have some news for you.I am not sure whether you ll be up for it"
I didn't reply
"Today is the last game of the season.I know I do not say a lot of things to you when you do the right things,but I am the first person to criticise you when you do the wrong one,but trust me I am asking you to do a right thing today"
"I do not know what to say boss"
"The season's over today,we are at a comfortable position at the table,and I want to give you a chance today to see what you've learnt from me"
"I don't get it boss"
"You are going to manage the game today !"
"I am what?"
"You heard it,I do not say good things TWICE",he barked
"Goodluck,I ll be watching from the stands today,and then I'll come up to you and give you a suggestion,just like you did,let's see how you like that"he smiled and left.
My hands trembled.Granted this was just an amateur league,I was going to get my first shot at managing my team!.I was humbled,for every day in the 9 months that I was here,I had kept my head down and had worked without even thinking about anything and that had finally helped.My manager saw what he wanted to see,I guess.
This was going to be my chance to do what I always wished to do.I used to do it on the computer,now I was really going to do it.I did not know what I was supposed to do.
But I was finally going to do what I always wished to do.I remembered this quote by Bill Shankly which said that football was much more than life itself.
Yes my life depended on it.Would I win? would I lose? what if lost miserably ? What if the players hate me ?
So many questions as I walked towards the dressing room,I could sense what a manager might feel when he walked onto that field where so many people's dreams depended on him.A dream that I had nurtured for the past 10 years , was just about to come true.Was I ready to take that responsibility? Was I ready to dream myself ?
This is where it all began.
This is the one .