Football
Manchester United vs Liverpool Preview: 3 Aspects of the Match Today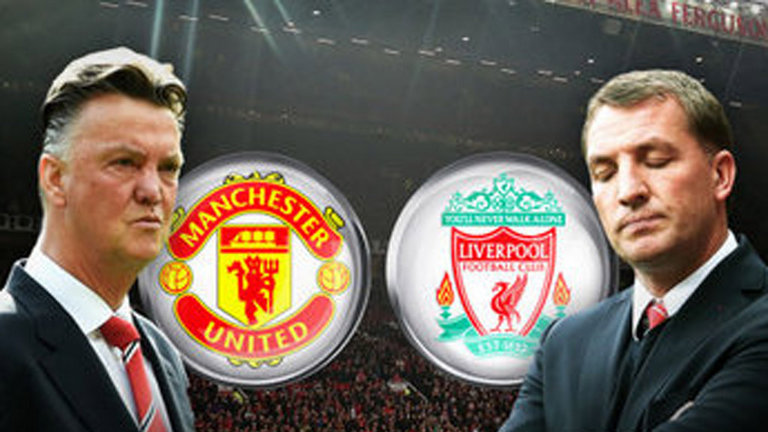 The biggest game in England. Daddy of all derbies is back. As Manchester United go head to head with Liverpool, I try to discuss 3 aspects of the game that will decide the winner.
Is Wayne Rooney going to start?
Manchester United's captain Wayne Rooney will undergo a late fitness test as Louis Van Gaal told the reporters on Friday. Rooney's goalless run will soon touch the staggering 1k minutes mark. Given the player's proven credentials & quality, this is one major surprise. He became England's highest goalscorer past weekend leaving behind Sir Bobby Charlton. He's dividing fans opinions as things stand & I won't be surprised if Man United fans wish that he doesn't start. But as you go deeper, problems arise & only arise. Manchester United failed to sign a proven striker this summer window & they're overly dependent on Wayne Rooney. Apart from Wayne Rooney, they've a teenager in Anthony Martial who became the most expensive signing for a teen. Martial's got bags of talents but would LvG start Anthony in a game of such high magnitude? I highly doubt it. We'll know in a few hours if Rooney starts or not & if he does , how much impact he creates?!
Is Brendan Rogders going to play 2 man upfront?
When Danny Ings came on against West Ham after 65 minutes, it really doesn't take a rocket scientist to figure out that Liverpool play significantly well with 2 man upfront. Christain Benteke started syncing well with Danny Ings, made a few runs & posed much bigger threat in 15 minutes than he did in the whole match. Brendan's stubbornness or ineptness to ponder the tactial nous of the game proves to be a frustrating challenge for the club as a whole. Brendan Rodgers really needs to get his team & formation right. There's another option in Divock Origi but Danny Ings is a more established player. The former's rawness doesn't help him in his case to get the nod over the latter's.
The midfield battle :
Has Lucas Leiva & James Milner got enough power to nullify a midfield which comprises of heayweights in the form of Bastian Schweinsteiger & Morgan Schneiderlin? Emre Can will mostly likely be on the bench on Saturday. So, we are left a 2v2 battle in our hands & it doesn't seem to help Liverpool in any case. Mobility is one major issue in Leiva's & Bastian's game. LvG might start Ander Herrera who's been a curious case since he was signed by the club. James Milner has got to step up big time if Liverpool's even got a tiny chance of getting a draw at Old Trafford. Joe Allen & Marouane Fellaini are two options for both teams but it's highly unlikely anyone of them is going to start.
As the two most dedicated clubs of England face each other tonight, it's important that the players understand the magnitude of this particular fixture. It might not be a title decider but it's still the most important. It's about the pride, passion & dignity of both cities. It's about the bragging rights. My prediction for this one is a 2-0 comfortable United win. What's yours?