Football
5 Reasons why Benitez could click at Madrid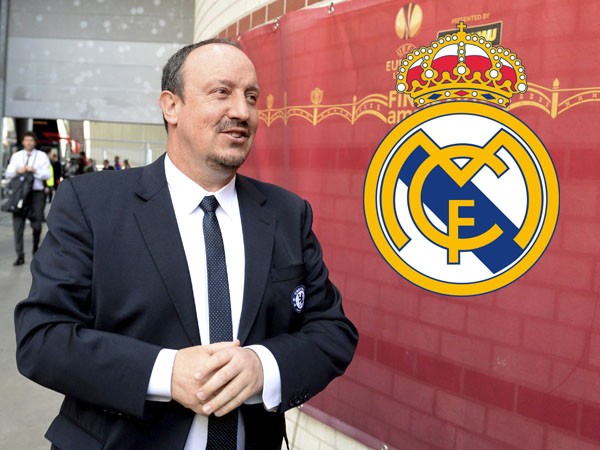 In my last piece I said replacing Ancelloti with Benitez was a big mistake, and I do believe that. I think Ancelloti is manager of a different class altogether.
But there are however, certain qualities in Benitez and R.Madrid, that make them compatible. A match that could work well and make me eat my words.
Tactical Astuteness
When it comes to tactics, Benitez is perhaps one of the best managers in the world. A chess enthusiast, he tries to use his acumen to design systems that are efficient on both ends of the pitch. He isn't solely an offensive or a defensive coach, he tries to blend the two together perfectly and create a machine that can outperform others.
StvG called him the best tactical coach he has worked with. And perhaps that's exactly what Madrid need. Someone intelligent to come and design an efficient system to get the best out of their stars. No drama, pure football knowledge. Not bad.
Won trophies in Spain and Europe
Benitez helped Valencia to their 1st league title in 31years in 02, and backed that up with league and UEFAcup double in 04! Not a mean feat considering how much more powerful Real and Barca are in Spain.
Not to mention that magical night in Instanbul in the 05CL final where his LFC side came back from a 3 nil deficit to eventually win the trophy on penalties!
Apart from that, he also managed to win the Europa League in his short stint at Chelsea.
His demeanour
Rafa Benitez is not the most animated football manager around by any means. It isn't often that he loses his cool, even under pressure. Which is important considering how much pressure he will be subjected to every week at Madrid.
Even when the Chelsea fans had a go at him when he was managing their club, he didn't let it affect himself too much. He guided CFC to a CL spot and won the Europa League. There was nothing more one could have asked of him in that short spell.
Apart from his "fact" rant at Lfc and a few spats with managers (which I don't consider a big deal) there isn't anything particular about Rafa that one might call controversial. A good thing when you're in the hottest of seats in football management.
Doesn't have to control the transfers
His dealings in the market have been a mixed bag. But at a club like Madrid where the margin for error is very small, it's perhaps a good thing that Perez likes to run the show and that Rafa won't have too much power over the dealings because he certainly isn't reliable in the market.
Ineffective signings like Morientes for£6.3m who only scored 8goals in 41appearances, Pennant for £6.7m who played 55 games scoring only thrice and a prodigious Babel at £11.5m who never fulfilled his potential at Anfield and expensive flops like Robbie Keane and Alberto Aquiliani are a testimony to that.
He knows what it's all about
Being Spanish, he knows exactly what his job means. What it really is to be a Real Madrid manager and what is expected of him. Everything that the great club stands for and wants to achieve. He'll be under no illusions and will have a clear picture about all the going ons in his surroundings. Which could eventually prove to be invaluable.