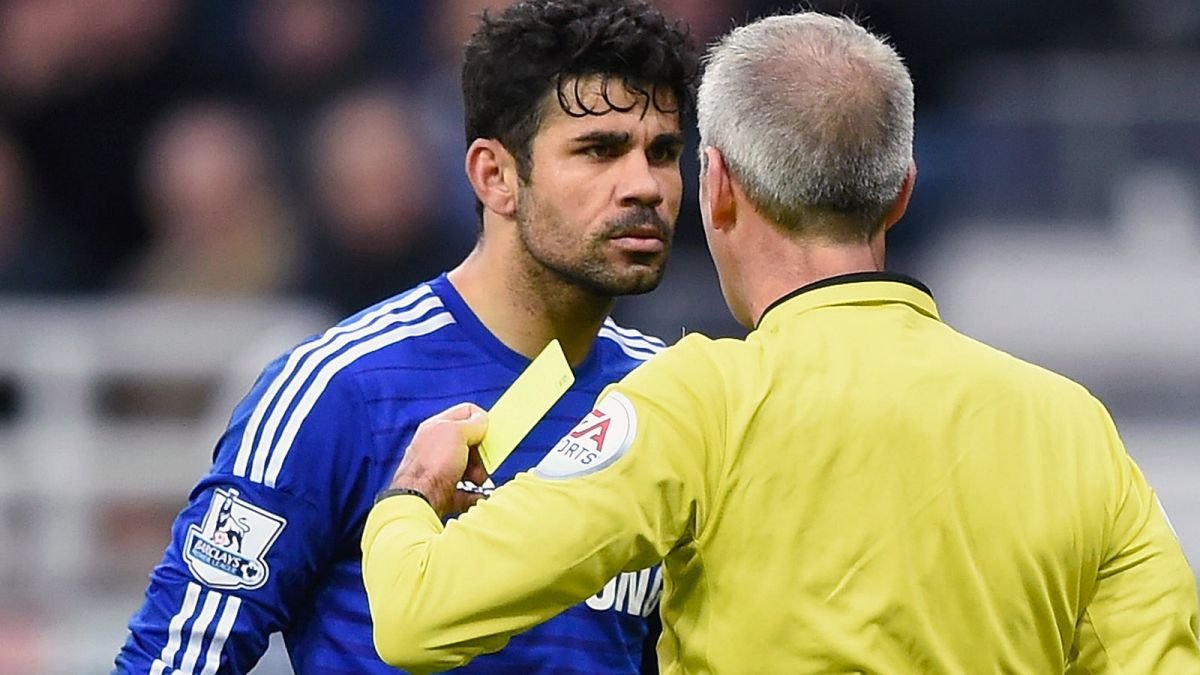 After scoring 20 goals last season Diego Costa seemed like a brilliant buy. But it's gone downhill this season. He returned from pre season reportedly overweight and has made very little contribution on the pitch.
Apart from lack of form, he is also being a bit of a nuisance to the football club. His antics against Arsenal were applauded by the Chelsea faithful on the day, but they've got to admit that behaviour like that is not what they want from their players. This season he seems more interested in grabbing players and having fights on the pitch than playing football. (Living up to the 'Pub Brawler' tag?)
The stats reflect that. He has scored 4 goals this season in all competitions with a goal every 300 or so minutes. Which simply is not good enough. Chelsea are going through a rough patch and they need all their players pulling in the same direction. Costa is not doing that.
There were reports of a bust up between him and Jose in Tel Aviv. Jose played down the incident.
Jose then dropped him against Spurs and didn't even bring him on as a sub. In the end, Costa threw his bib at Jose. Jose again played down the incident but I don't for a moment believe that he will not take any action against Costa. You simply cannot disrespect your manager like that.
Jose finds himself in a very tricky position. He doesn't have a lot of options up front that he trusts, so dropping Diego is not an easy decision. But then what sort of a message does not taking any action against him send out to the other players? Surely something has to be done. Or else the manager comes out looking spineless.
I know Jose likes Costa for his fire and aggression. But there is a football game out there to win and quite honestly, Costa the footballer simply isn't doing enough.