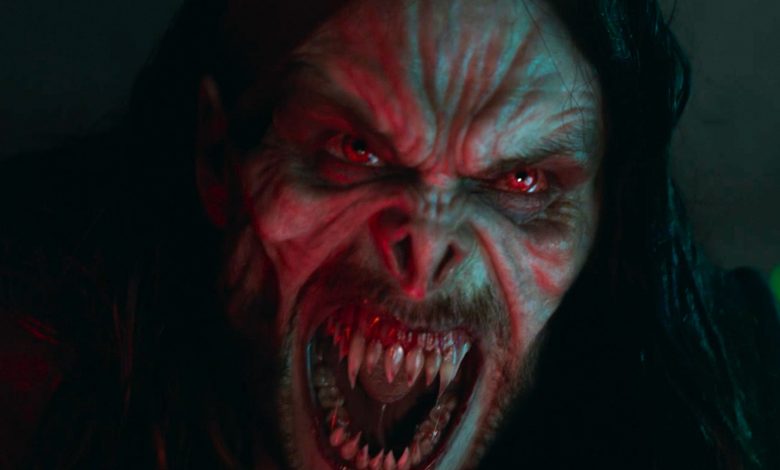 There has been major confusion regarding Sony's live-action Spider-Verse and it was even more elevated with the post-credits scene for Venom: Let There Be Carnage. Spider-Man is in major hype now with the upcoming release of Spider-Man: No Way Home. There is a chance that we might get some clarity regarding the world of Spider-Verse with another project from this universe set to come out soon. The movie has faced many delays because of the pandemic and we had gotten the first teaser for the film back in January of 2020. Morbius trailer 2 is finally here and the excitement for the movie is at its peak.
Morbius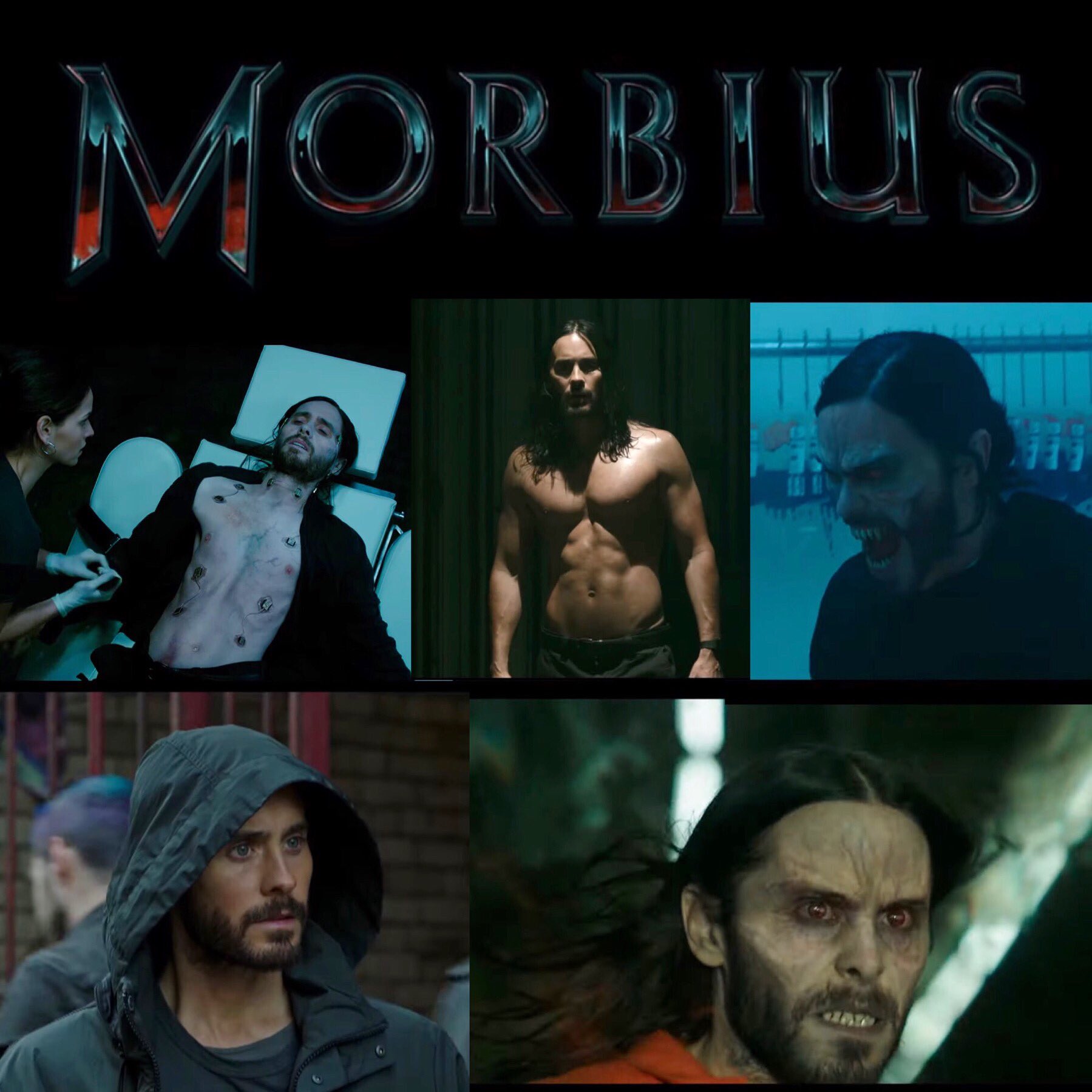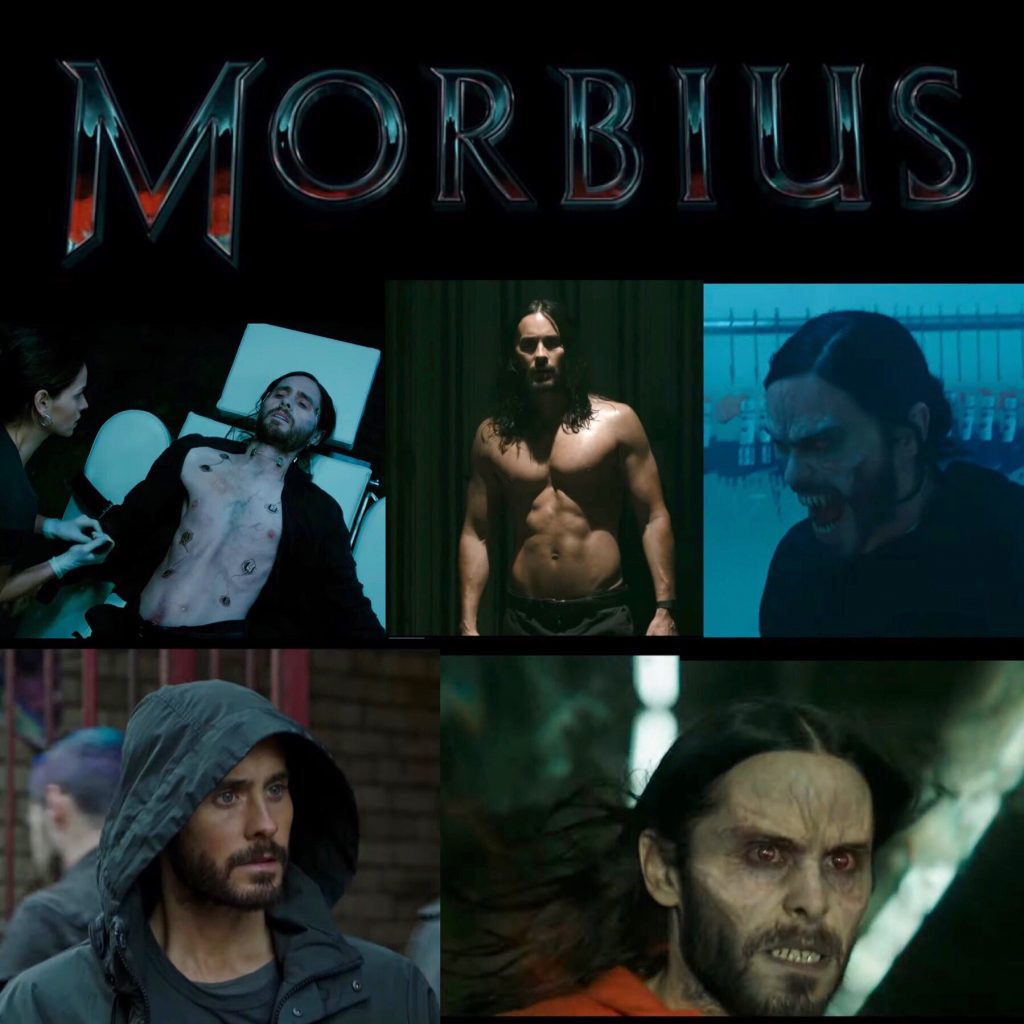 Morbius features Jared Leto as the genius-minded Dr. Michael Morbius with a life-threatening blood disease. When the biochemist meddles in an experiment in order to fix his disease he ends up transforming himself into a living vampire with a strong bloodlust. This will be the second character to be included in Sony's Spider-Verse and it will be followed by Kraven the Hunter with Aaron Taylor Johnson in the titular role.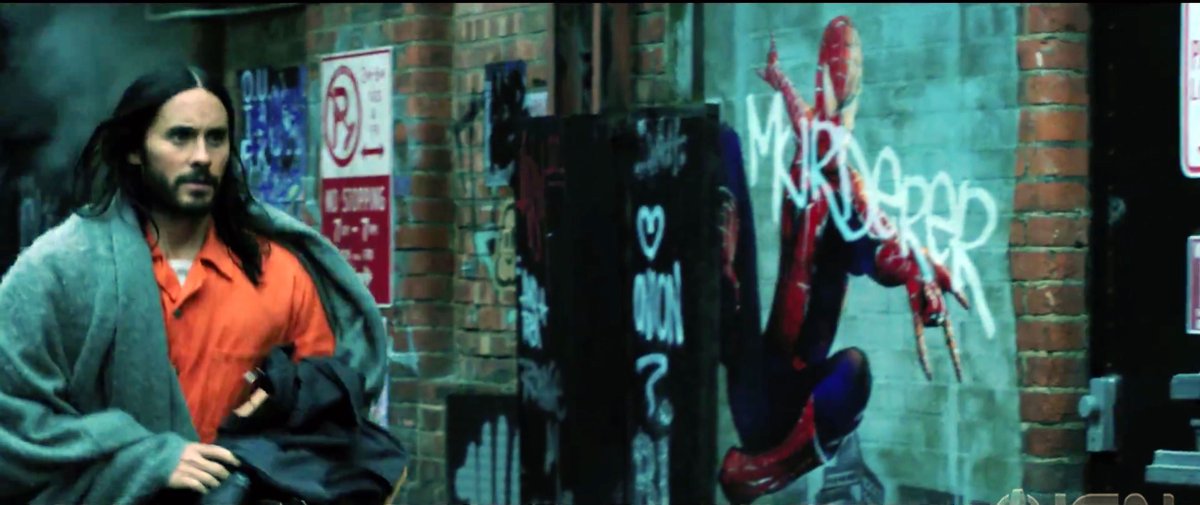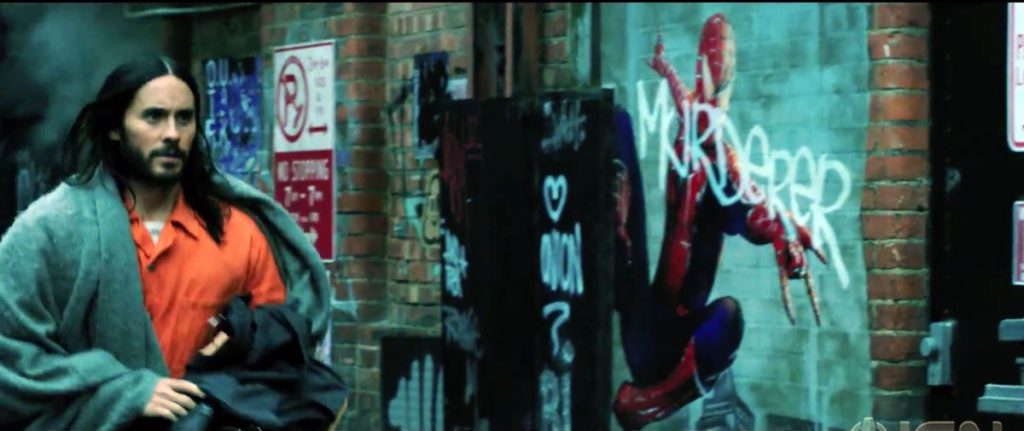 The movie was supposed to release back on July 31 last year. Fans had only gotten to see a teaser then because of the global pandemic. But with the theatres now opening up it seems there's a chance we will get to see it soon and there will be no more delays. The second trailer for the movie was recently released and it is absolutely awesome and gives us a lot to explore in the live-action Spider-Verse.
Morbius Trailer 2
The trailer is a worthy addition to everything we have wanted from the movie after waiting for so long. We get some rather interesting looks at the character of Morbius with a major focus on his powers. The opening sequence shows us the cave where Michael Morbius has gone to seek a cure for his disease. Later we get a first look at Tyrese Gibson's character Simon Stroud who appears to be interrogating the titular character. We are yet to see some proper scenes giving us an idea about Matt Smith's Loxias Crown.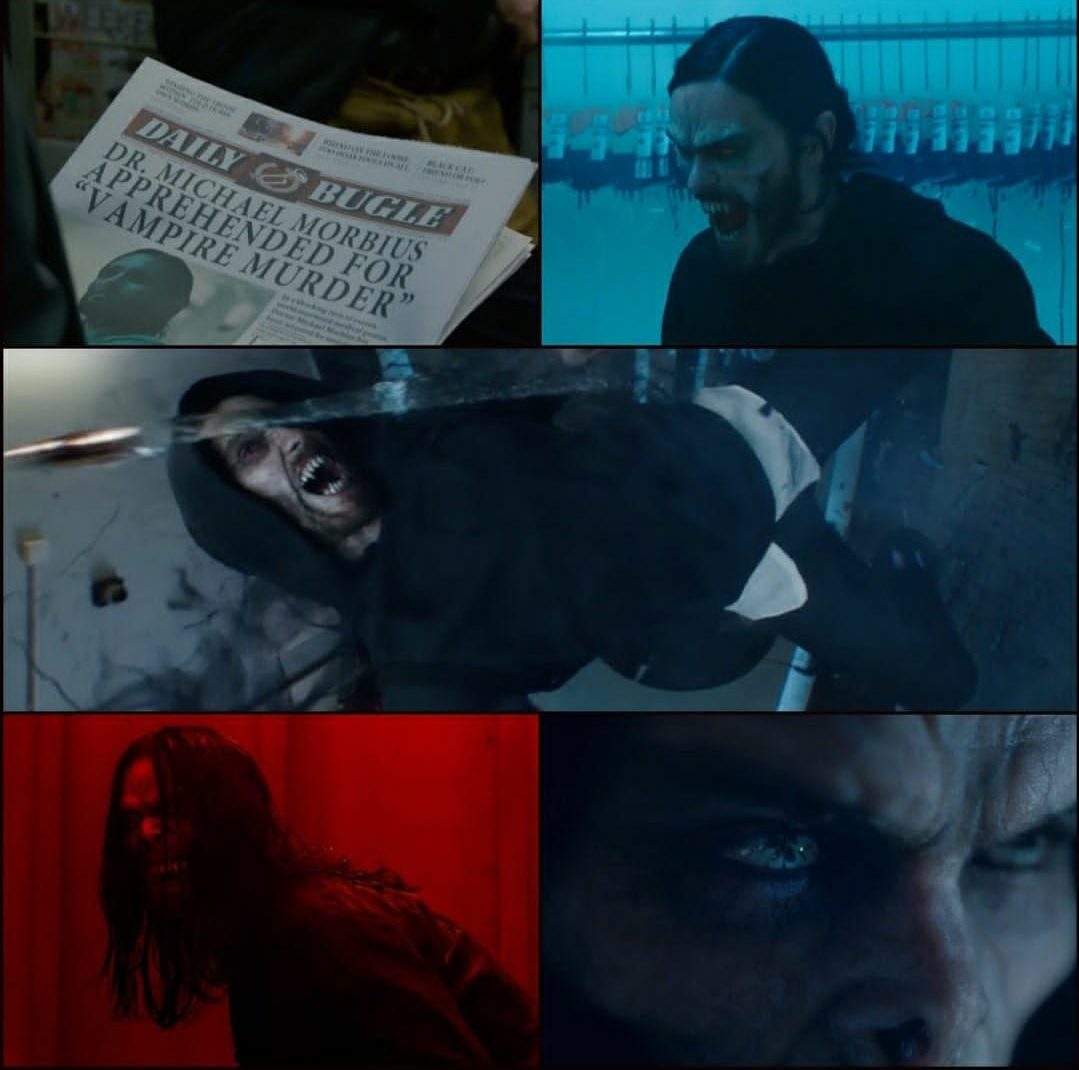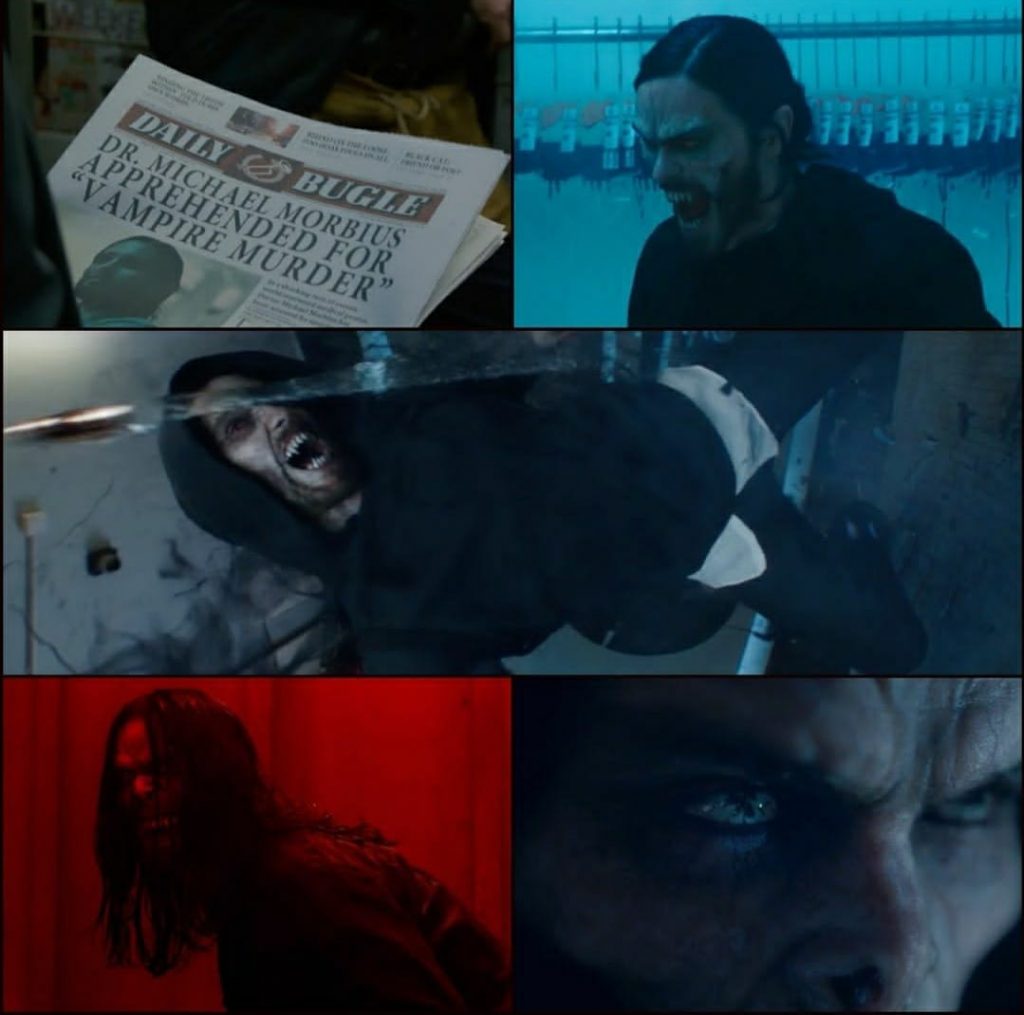 It is quite clear from this trailer that the primary focus here will be Michael's battle with himself. He will get a lot of help in order to get in control of his blood-thirsty monstrous form. In particular, Adria Arjona's Martine Bancroft might actually be the only character who can help him. Even though it is not made clear whether this will be added into MCU, Michael Keaton's Adrian Toomes does make an appearance while Morbius is with the authorities. One of the best moments in the trailer has to be when a fun nod is made to another Sony Spider-Verse character Venom. The scene resembles a scene from Venom wherein Morbius stops a person and a bit of his monstrous form almost appears but he holds it back. Upon being asked who he is, he replies, "I am Venom". But later he denies his own statement and adds reveals his real name.
Rhino And Black Cat?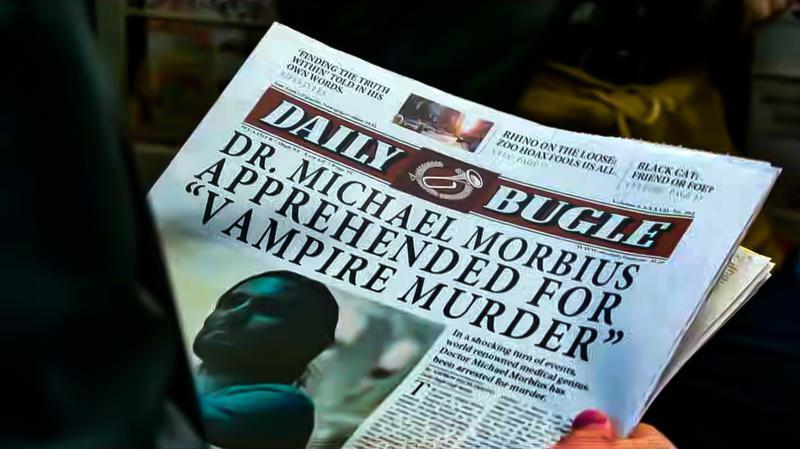 We got to see a quick shot of Morbius holding a newspaper in his hand where he is reading a report about himself published in the Daily Bugle. But this shot includes quite an exciting detail that involves two other characters from the vast set of characters set around Spider-Man. The newspaper consisted of two headlines that addressed Spider-Man villains, Black Cat and Rhino.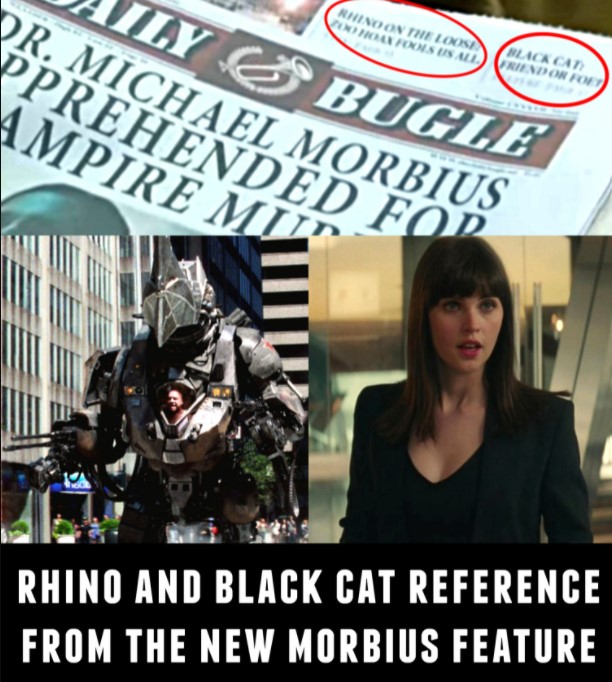 One of the headlines read:
Rhino on the Loose: Zoo Hoax Fools us All

Black Cat: Friend or Foe?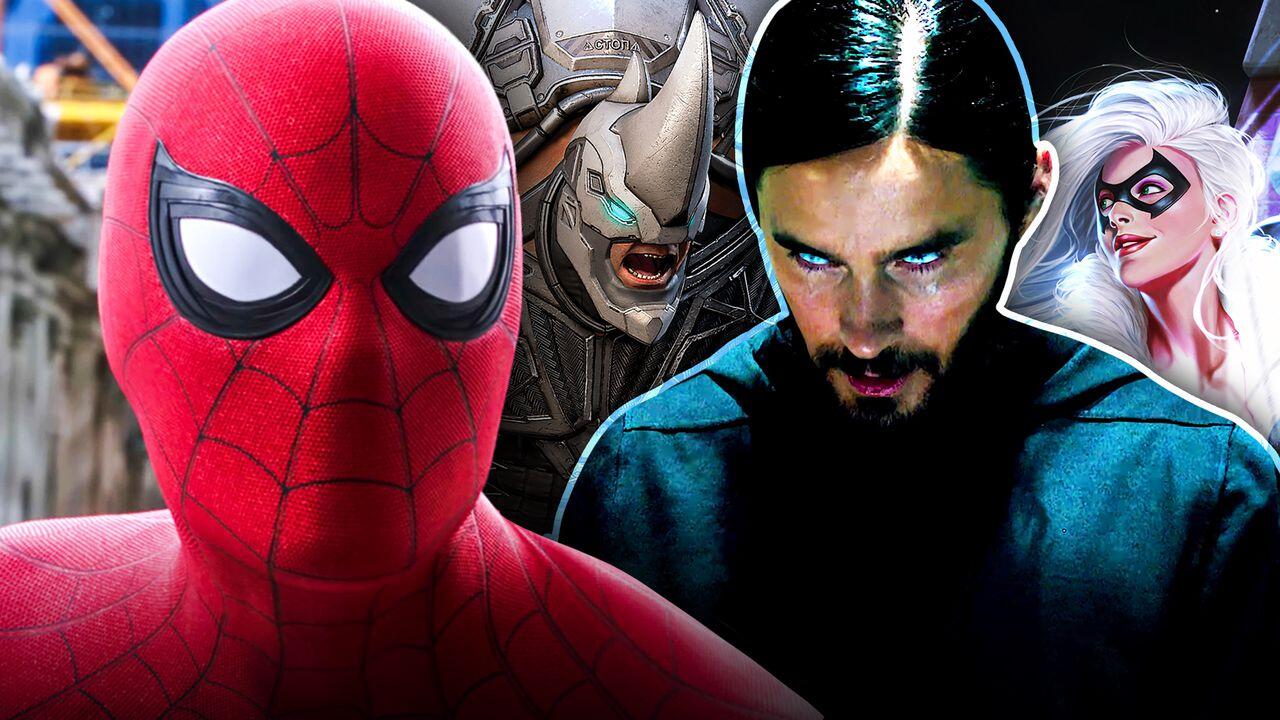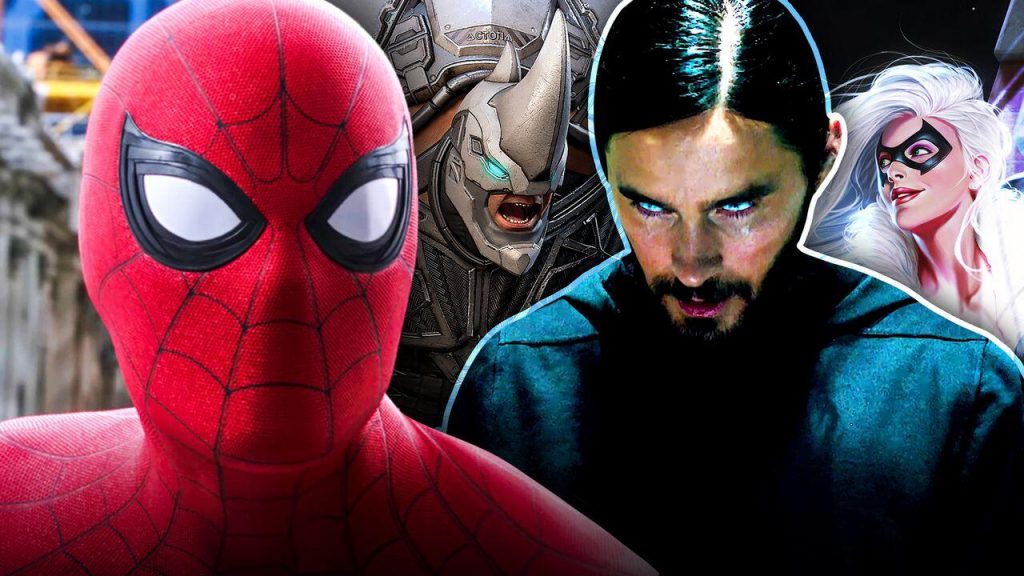 This is a clear indication that the Spider-Verse is expanding and we will get to witness a lot more characters now. Are these Black Cat (Felicia Hardy) and Rhino sightings from The Amazing Spider-Man Universe? Have all Spider-Man universes mingled with SPUMC? I guess we'll have to wait and see. But it is possible because Morbius seems to have teased connections to all 3 of those Universes. The "Murderer" was sprayed across the graffiti art of Tobey Maguire's Spider-Man. Rhino and Felicity Jones' Felicia Hardy have known to be characters of the TASM universe. And Michael Keaton showed up as Adrian Toomes from the MCU. So, No Way Home may interlink all these 3 universes with SPUMC.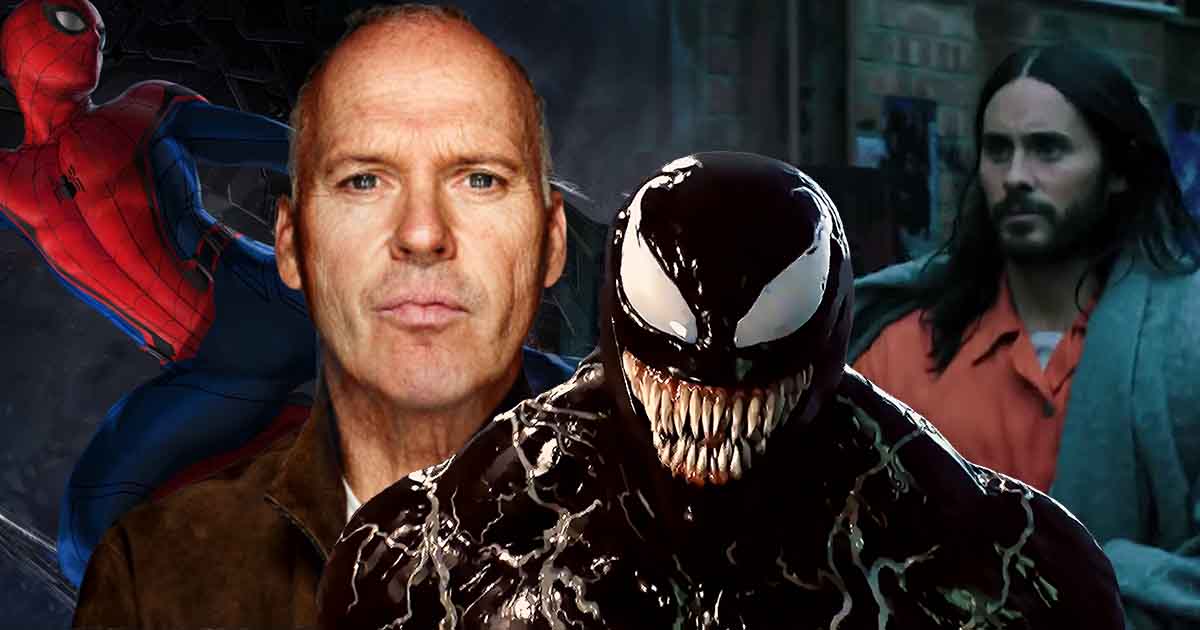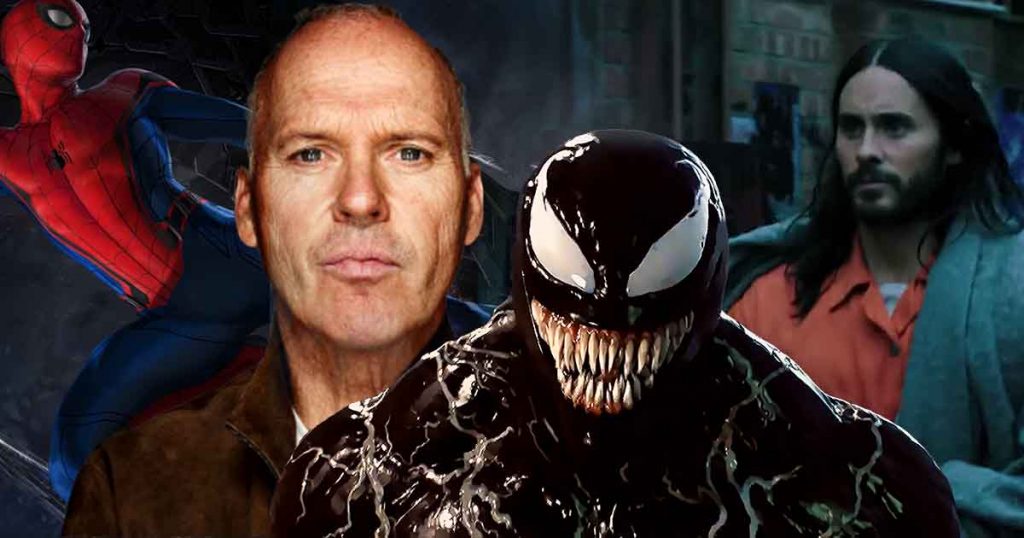 While the fate of Tom Holland's Spider-Man is unknown after Spider-Man: No Way Home, there have been clear indications that the character will stay interconnected with the Sony world. This is because Andy Serkis had mentioned very clearly that there is definitely going to be a confrontation between Tom Holland's Spider-Man and Tom Hardy's Venom. In addition to this, we had already seen Spider-Man being mentioned in the first trailer for Morbius. 
In the featurette that was released yesterday, Leto mentioned that:
…this superhero supervillain. Putting a new Marvel character on screen that had never been on screen before… It'll be fun to see where we could go with that.

There's a web of opportunity.
So, it'll be interesting to see what sort of opportunities would Morbius tap into after his first film. Morbius will release exclusively in theaters on January 28, 2022.
What were your thoughts after watching the Morbius trailer 2? Let us know in the comments.
Follow us on Facebook, Instagram & Twitter for more content.
Also Watch: