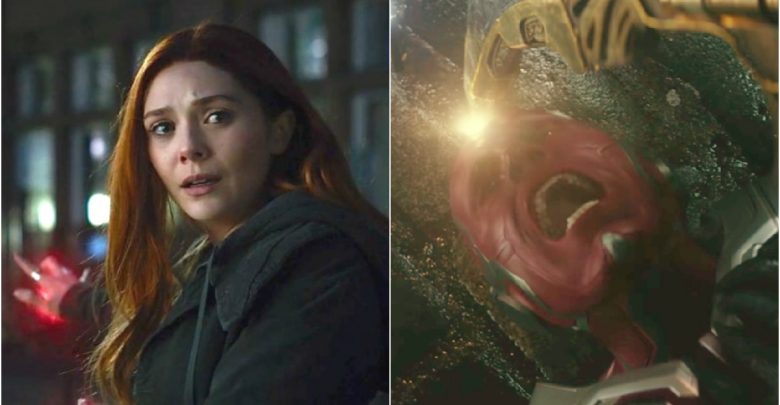 Avengers: Infinity War will be upon us in just 30 days and the hype for the movie keeps increasing as the movie keeps getting closer and closer. Infinity War will be the greatest character ensemble ever seen on the big screen and it will weave a powerful narrative combining all the stories told in the last 10 years, starting from Iron Man as it was the beginning of it all in 2008 when MCU made its official debut.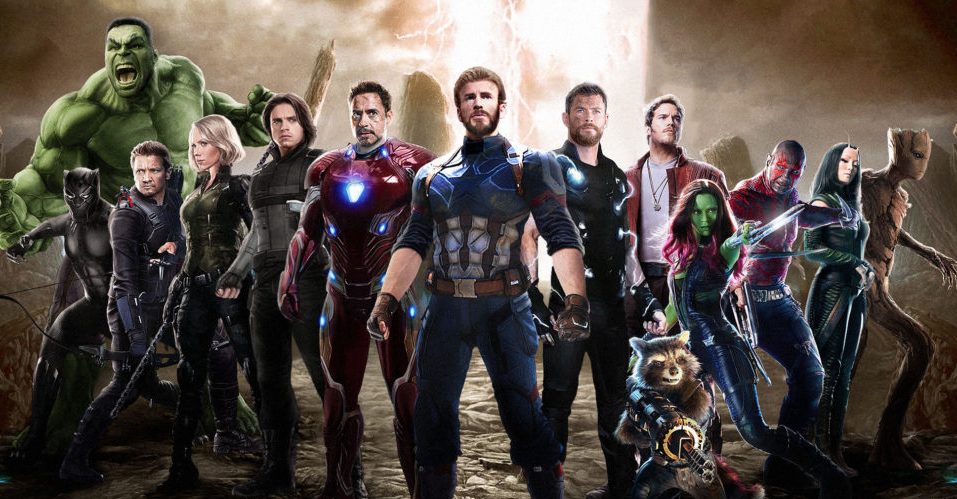 In these 10 years, a lot of Superheroes have been introduced and the upcoming Infinity War will assemble about 25-30 Superheroes together and it will be the greatest Superhero ensemble ever. This has never happened in a comic book movie so far. The movie is tracking amazing box office numbers and is going to shatter all previous records. In fact, within six hours it surpassed the all-time high record for pre-sales.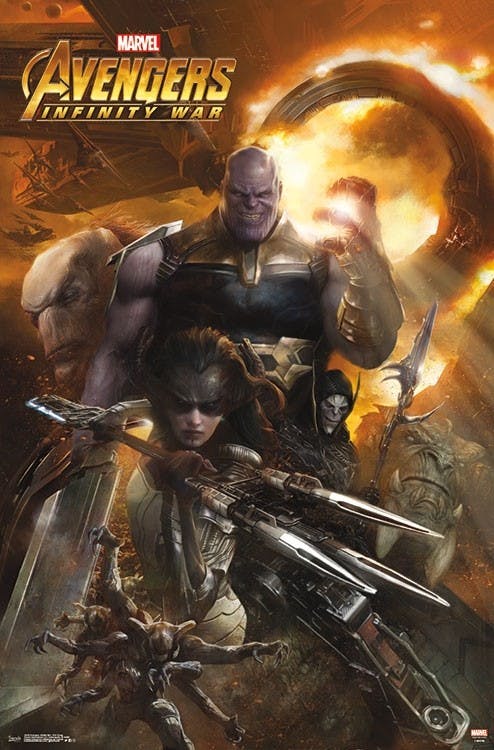 What also will be unprecedented is for the first time we will see Mad Titan himself along with his children (also known as Black Order) will be coming to retrieve all the Infinity stones namely Space, Power, Mind, Time, Reality, Soul that are scattered across different locations and possessed by different people. Thanos will be seen in action and he will leave no stone unturned to assemble an Infinity gauntlet with powerful Infinity gems embedded in it that will make him invincible. This is the only way he can become the strongest cosmic creature and ultimately rule over the entire universe.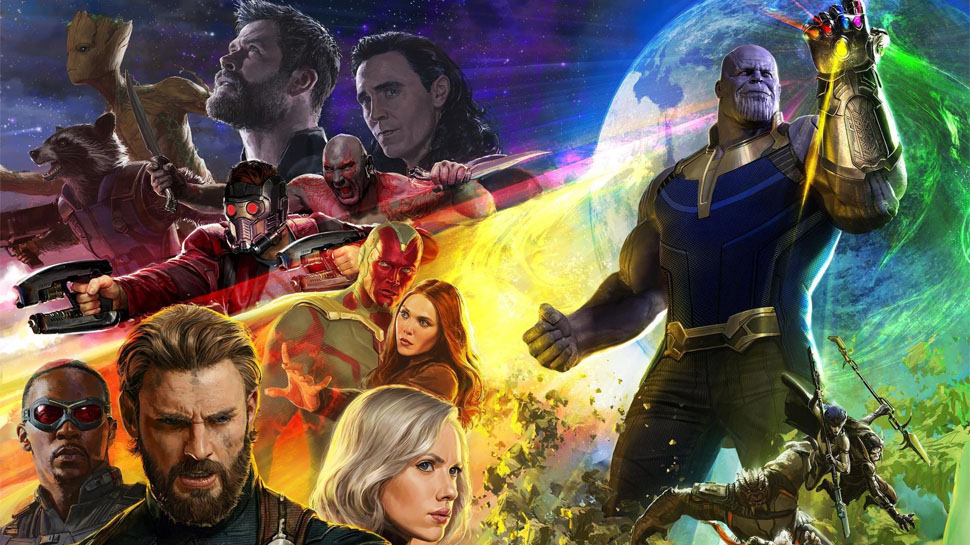 Thanos will unite Avengers and Guardians of the Galaxy to take him head on but they have never faced a more terrifying and dangerous adversary before. There will be dead and destruction, men will die, cities will fall as the evil tyrant like Thanos will not stop until he has destroyed half the humanity.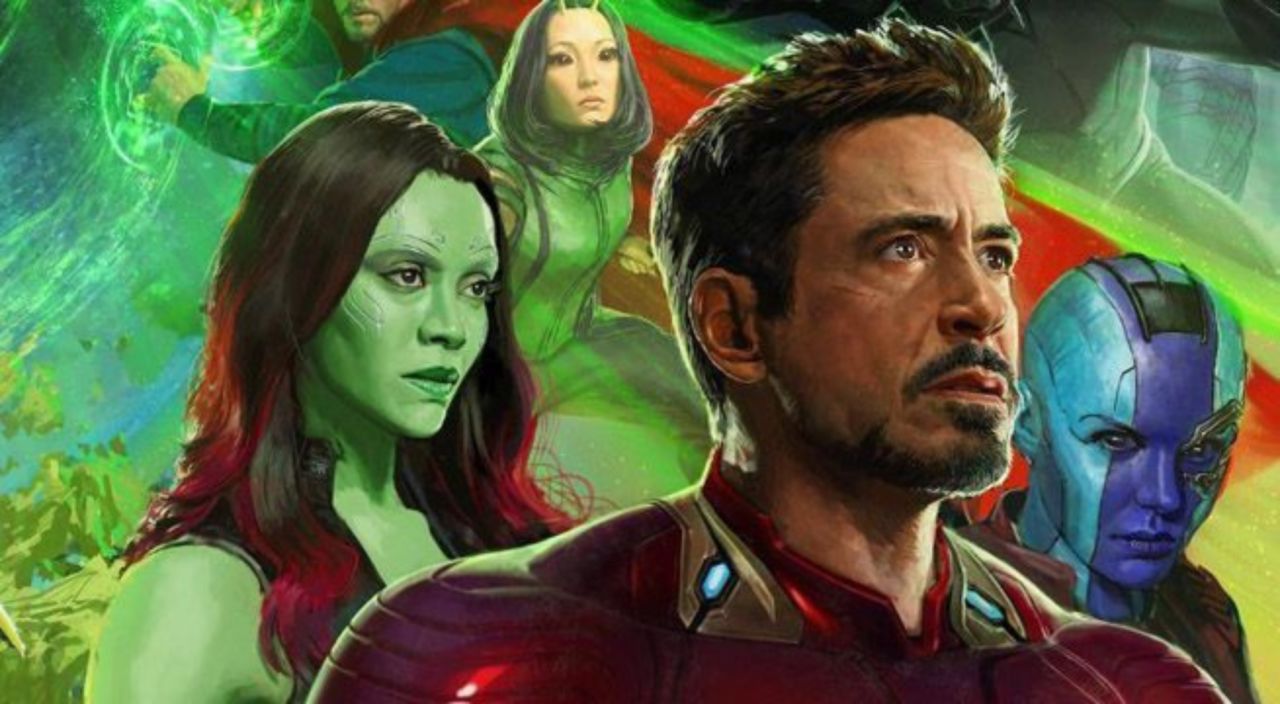 Some of the Marvel Superheroes are going to continue living and take the MCU forward while some are going to die in the movie. The potential deaths expected to be in the movie are of Iron Man, Nebula, Captain America, and many more, but at least Iron Man and Cap will surely be returning for Avengers 4. Still, the character who has the biggest bull's eye upon his head (literally) is Vision without a doubt!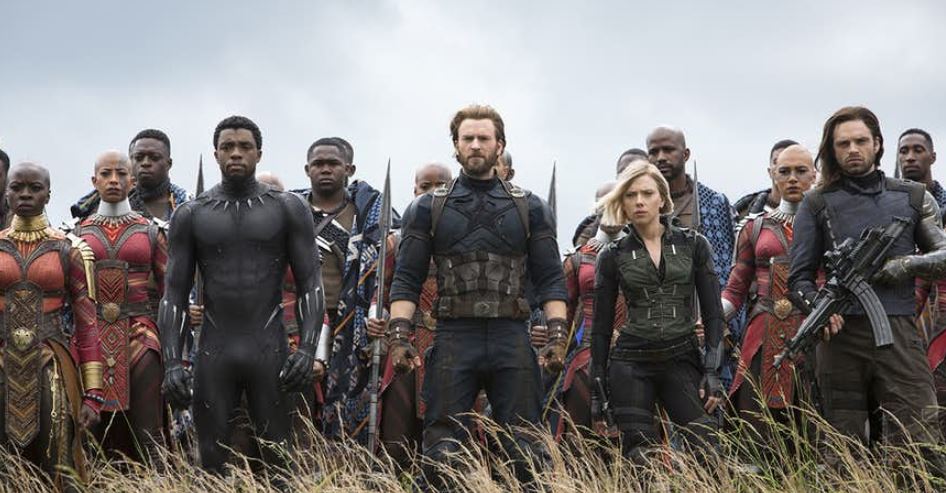 As the digital marketing of the movie is in full force now, every day, new things keep getting revealed about the movie. By now, we know that Vision will not die in the first half of the movie as he will be brought to Wakanda and the entire Seige of Wakanda will happen in order to protect him and the Mind stone from getting into the hands of Thanos.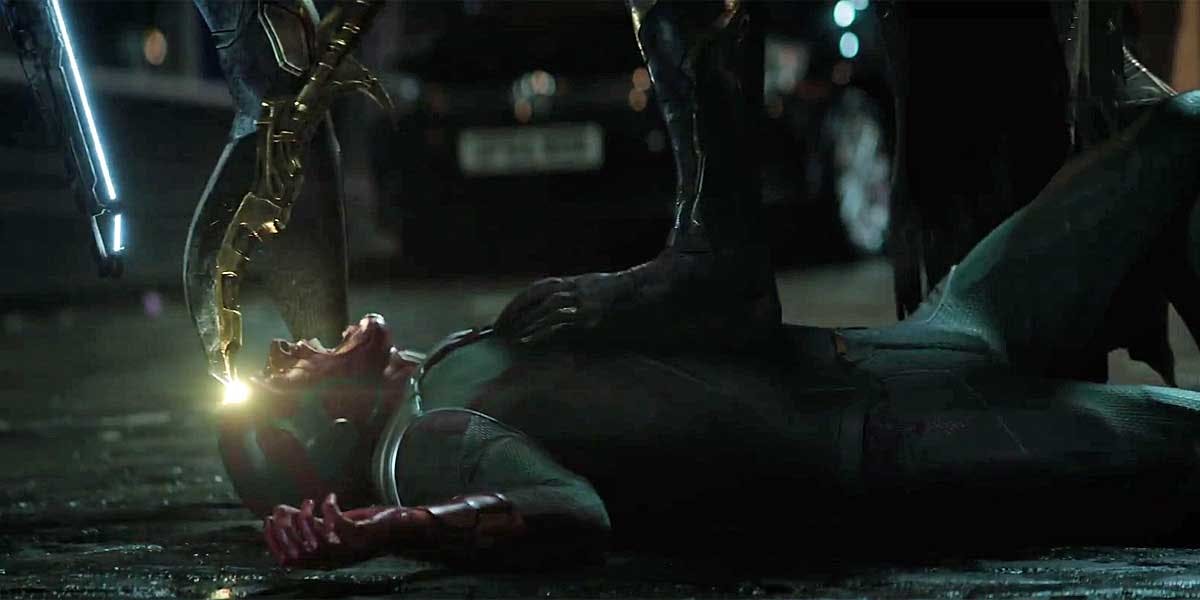 In the trailers, We saw that Vision is able to visually transform into a human but the happiness that Vision and Wanda would share by living together would not be for long as the members of the Black Order, Corvus Glaive and Proxima Midnight, are going to show up in order to apprehend the Infnity Stone and the scene will be set in Stockholm, where Vision and Scarlet Witch are currently hiding.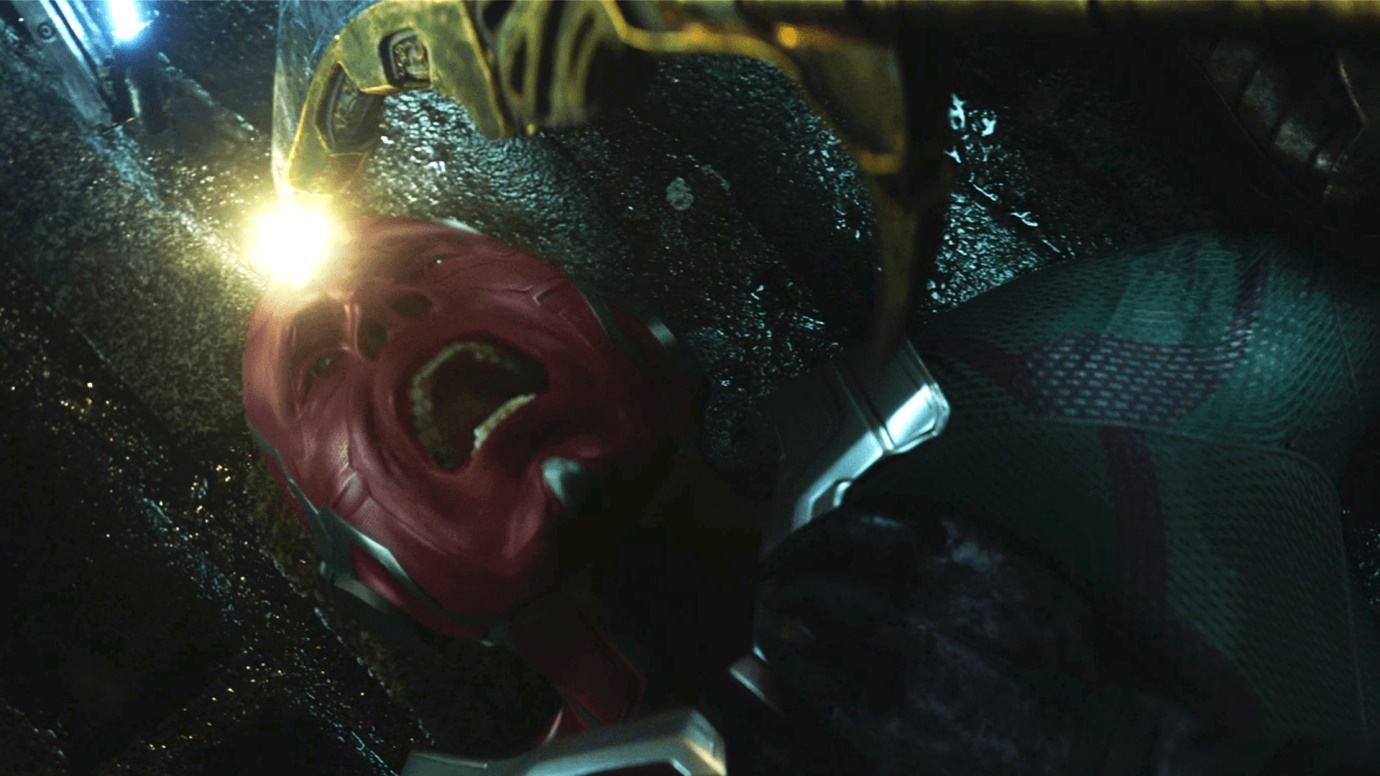 In this sequence, we saw particularly what was going on, as Corvus Glaive was trying to rip off the Infinity Stone that is instilled in the head of Vision. The scene seemed pretty horrifying at the time when the first trailer of the movie came out. But as the TV Spot and the second trailer of the movie showed up, people deduced that the Stockholm scene will not be the time when Vision would die and Corvus Glaive would take the Infinity Stone for Thanos.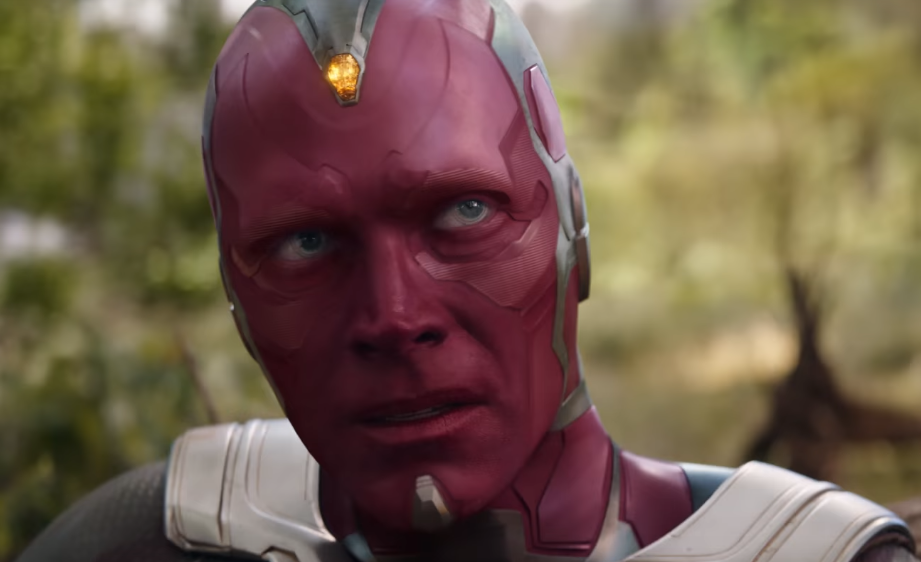 But who saves Vision and Scarlet Witch from Glaive? There were speculations to this answer, but a new feature from Empire Magazine reveals the answer to this question, so for those who have not figured it out or don't want to know, this is a warning, "Spoilers Ahead".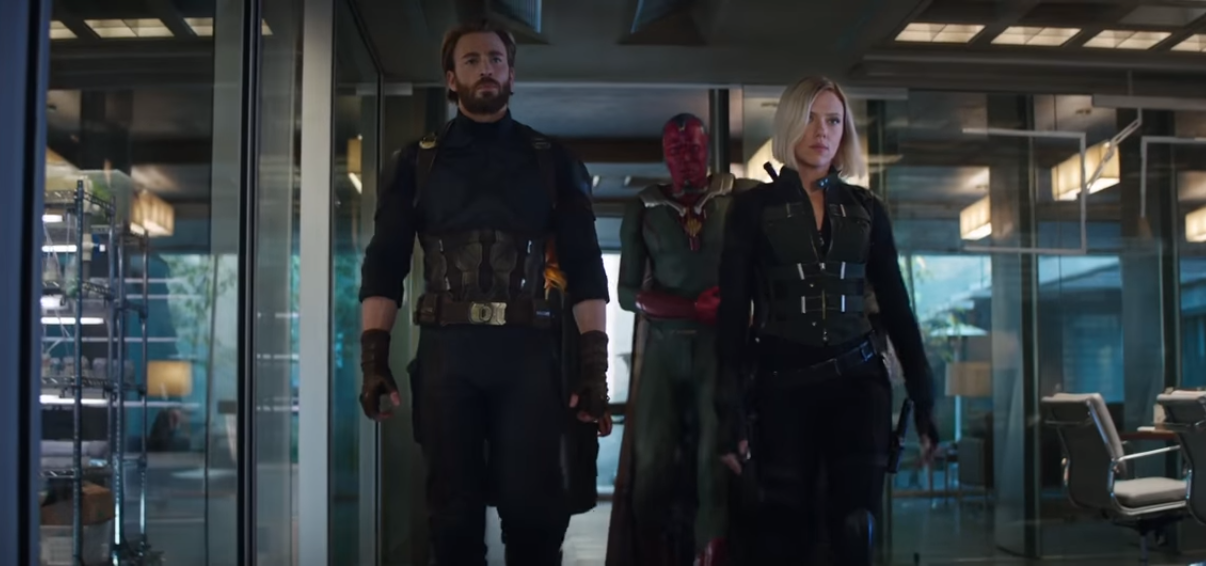 Through the EM feature, we learn that Captain America, Black Widow, and the Falcon come to their former teammates' aid and this was pretty obvious after seeing the TV Spot and the new trailer but now it has been confirmed. People from EM got to visit the sets of Avengers: Infinity War where they got to see this particular Stockholm fight sequence. Now their new report said that Widow, Falcon, and Cap rescue their former teammates and friends from the attack against Corvus Glaive and Proxima Midnight.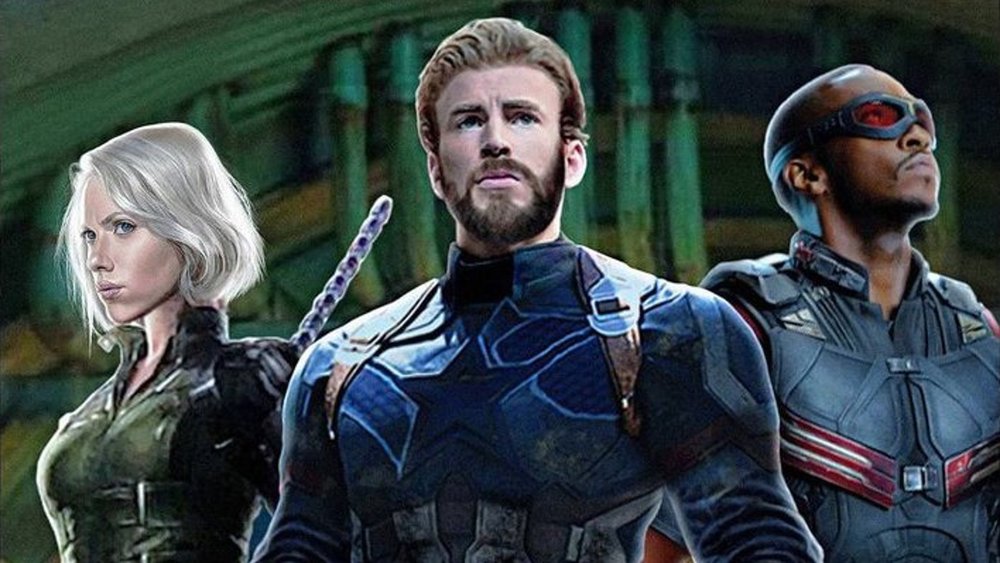 It was revealed in the Infinity War prelude comic that Black Widow has been hanging out with Captain America and Falcon after the events of Civil War, and the three of those have been covert missions in different countries (mostly the Middle Eastern countries), keeping the fight between good and evil continued.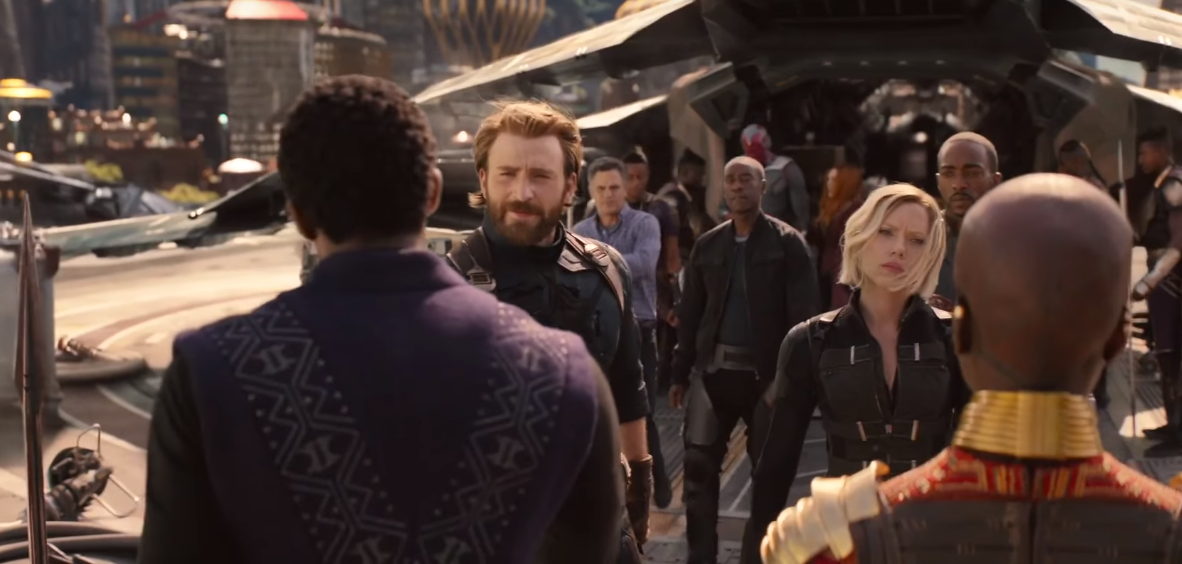 In the big game spot, we saw that Vision was hobbling into a facility long with Widow Cap and Wanda, and in the new trailer, we saw that Cap brought a big team of heroes which included Vision, Wanda, Widow, Sam Wilson, Rhodey and Bruce Banner to Wakanda so, this would surely be a scene in the aftermath of the Stockholm fight where Team Cap saved Vision after the brutal fight he had with Corvus Glaive.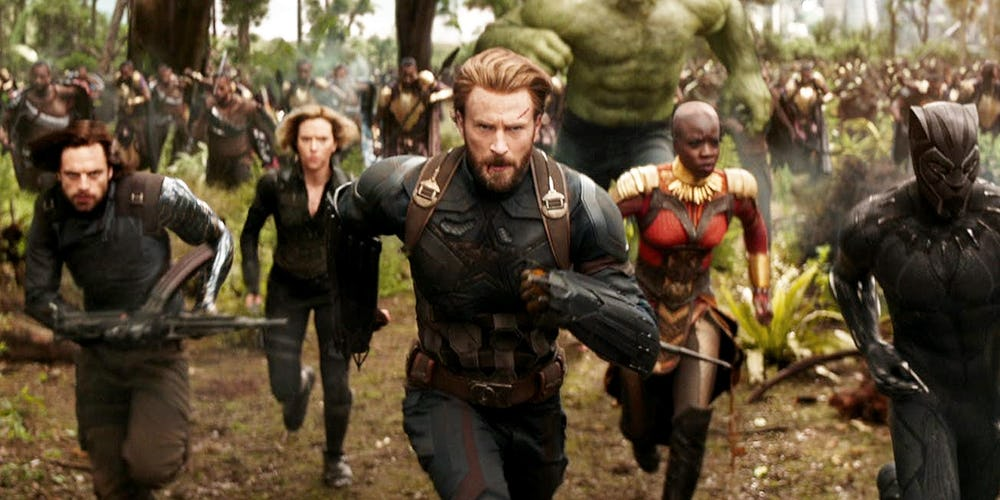 Avengers: Infinity War will open on April 27, 2018. It is directed by Russo brothers i.e Joe and Anthony Russo and produced by Marvel boss Kevin Feige along with a set of executive producers including the veteran of Marvel comics Stan Lee, Louis D'Esposito, Victoria Alonso, Michael Grillo etc. The screenplay has been written by a talented duo – Christopher Markus and Stephen McFeely.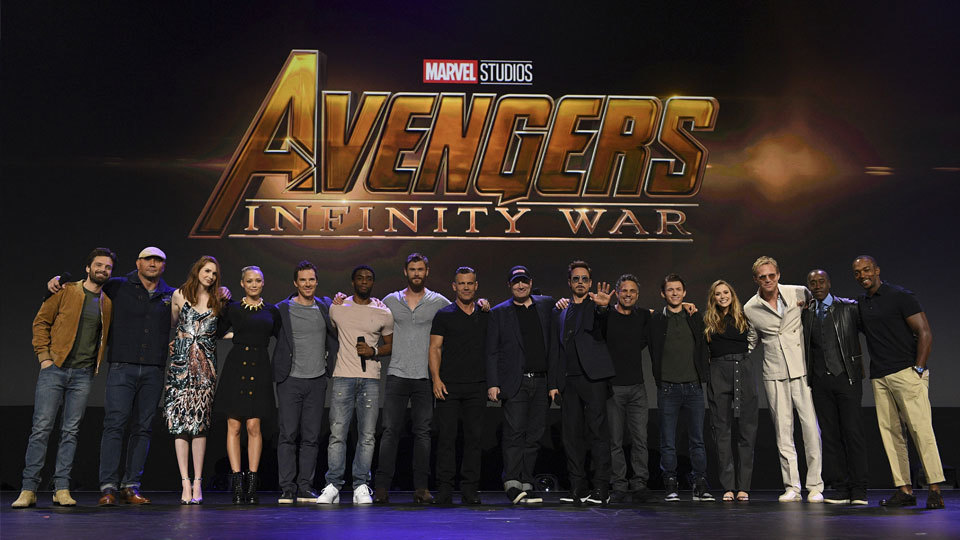 The cast is amazingly awesome as some of the biggest names in Hollywood are working under one roof including Robert Downey Jr. (Iron Man), Chris Evans (Captain America), Sebastian Stan (Winter soldier), Anthony Mackie (Falcon), Tessa Thompson (Valkyrie), Chris Hemsworth (Thor), Tom Hiddleston (Loki), Mark Ruffalo (Hulk), Scarlett Johansson (Black Widow), Jeremy Reiner (Hawkeye), Benedict Wong (Wong), Benedict Cumberbatch (Dr. Strange), Tom Holland (Spiderman), Chadwick Boseman (Black Panther), Letitia Wright (Shuri), Paul Rudd (Ant-Man), Elizabeth Olsen (Scarlett Witch), Paul Bettany (Vision), Chris Pratt (Starlord), Bradley Cooper (Rocket Raccoon), Vin Diesel (Groot), Dave Bautista (Drax), Pom Klementieff (Mantis), Zoe Saldana (Gamora), Karen Gillan (Nebula) and Josh Brolin (Thanos).
Here's the official synopsis of the movie, it can be read below: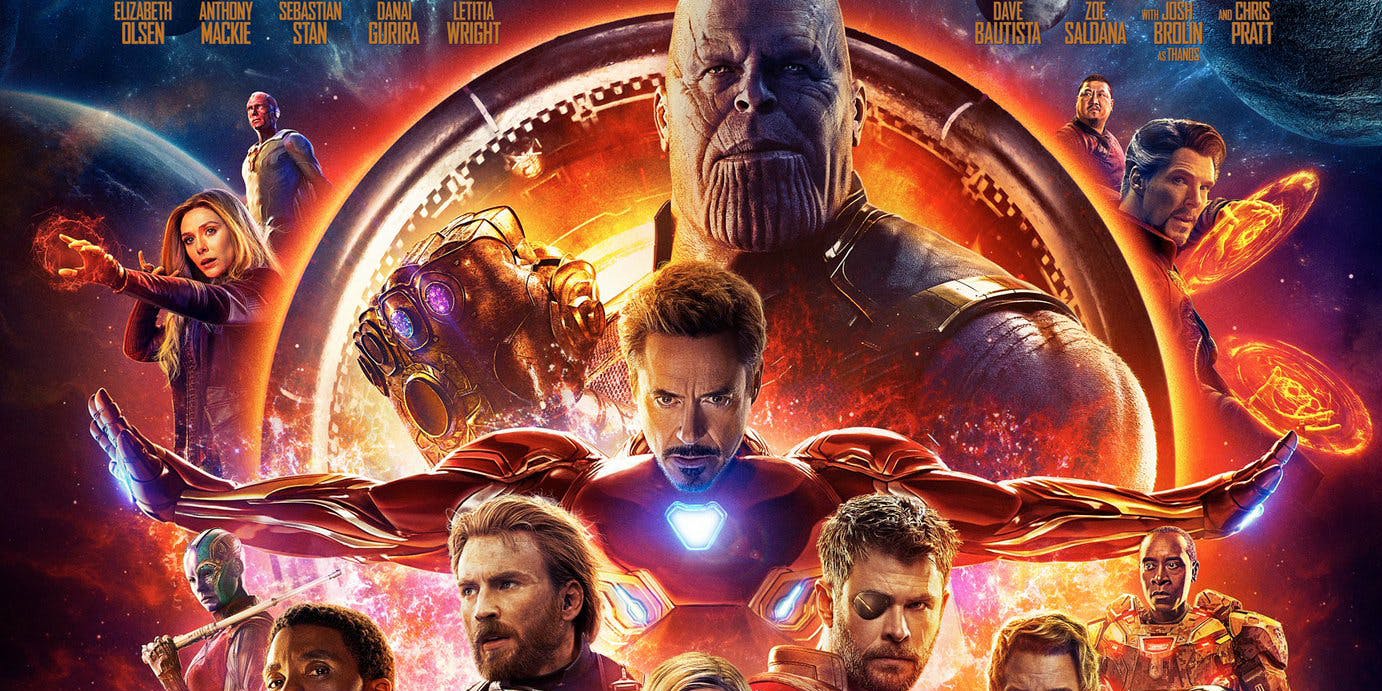 "Iron Man, Thor, the Hulk and the rest of the Avengers unite to battle their most powerful enemy yet — the evil Thanos. On a mission to collect all six Infinity Stones, Thanos plans to use the artifacts to inflict his twisted will on reality. The fate of the planet and existence itself has never been more uncertain as everything the Avengers have fought for has led up to this moment".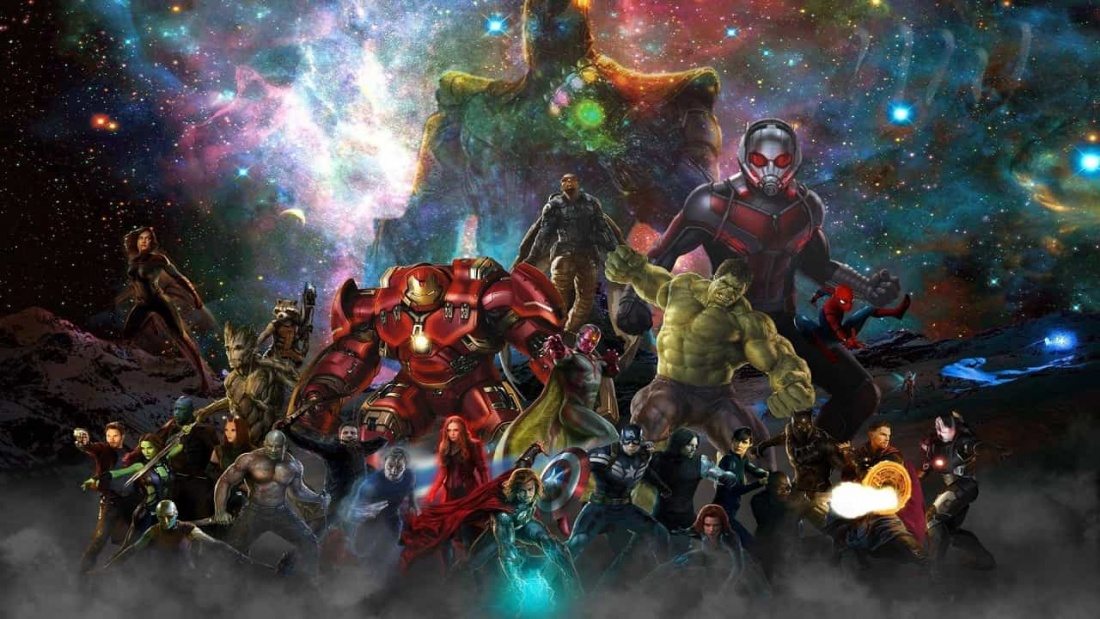 "As the Avengers and their allies have continued to protect the world from threats too large for any one hero to handle, a new danger has emerged from the cosmic shadows: Thanos. A despot of intergalactic infamy, his goal is to collect all six Infinity Stones, artifacts of unimaginable power, and use them to inflict his twisted will on all of reality. Everything the Avengers have fought for has led up to this moment – the fate of Earth and existence itself has never been more uncertain".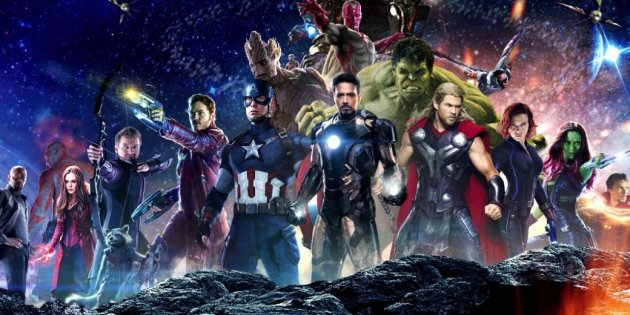 "An unprecedented cinematic journey ten years in the making and spanning the entire Marvel Cinematic Universe, Marvel Studios' "Avengers: Infinity War" brings to the screen the ultimate, deadliest showdown of all time. The Avengers and their Super Hero allies must be willing to sacrifice all in an attempt to defeat the powerful Thanos before his blitz of devastation and ruin puts an end to the universe".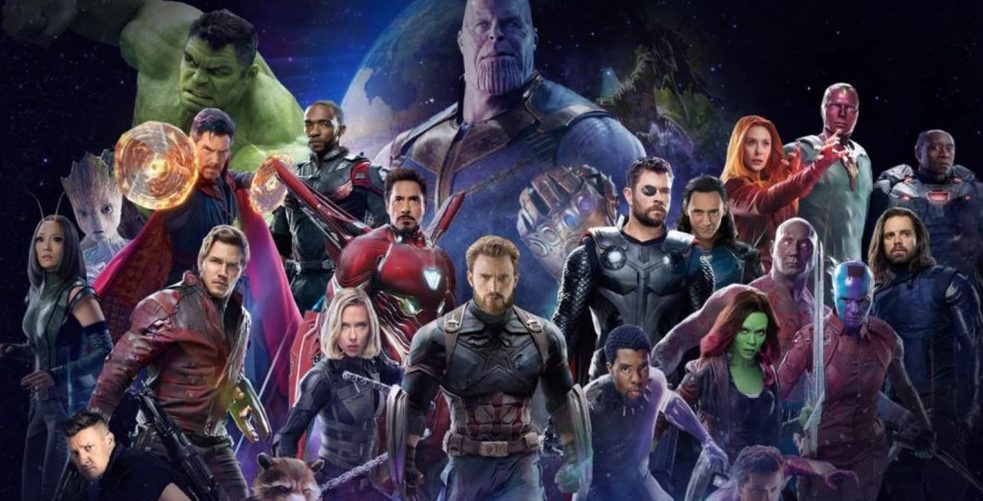 Will the Earth's mightiest 'The Avengers' and Guardians be able to fight against Thanos and his army of ruthless alien invaders? Will Thanos be able to collect all the six Infinity stones? If yes, How will he then be defeated? What will happen to the Infinity Stones? Who will die on the battlefield? Who will survive this bloodbath?
Well, very soon we shall have our answers as the countdown for the epic spectacle has already begun.
Don't Miss: The Ultimate Dream of Peter Parker Will Be Fulfilled in Avengers Infinity War
I just have the biggest passion for everything cinematic! I want to share this passion with everyone through my writing about Hollywood Movies and TV. Other than that, I am a big sports fanatic and enthusiast. I'd like to write about my favorite sports as well some day.