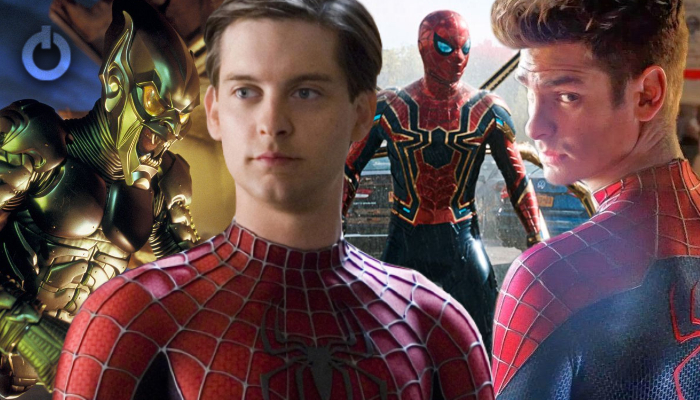 The latest addition to the Marvel Cinematic Universe's Spider-Man films, Spider-Man: No Way Home has made sure that it definitely the most hyped entry to the franchise. There are various theories around every detail that have been dropped regarding the movie and some of the theories have existed even before the fans got a first look at the movie. Marvel is known for delivering according to their promise and that only makes fans wonder that their theories will come true. Even though it is not yet confirmed whether we will actually get to see Tobey Maguire's or Andrew Garfield's Spider-Men in the movie but most of the details are pointing in that direction. A recent leak has potentially given away some details about Tobey Maguire and Andrew Garfield's Spider-Man costumes along with Green Goblin's suit in Spider-Man: No Way Home.
Spider-Man: No Way Home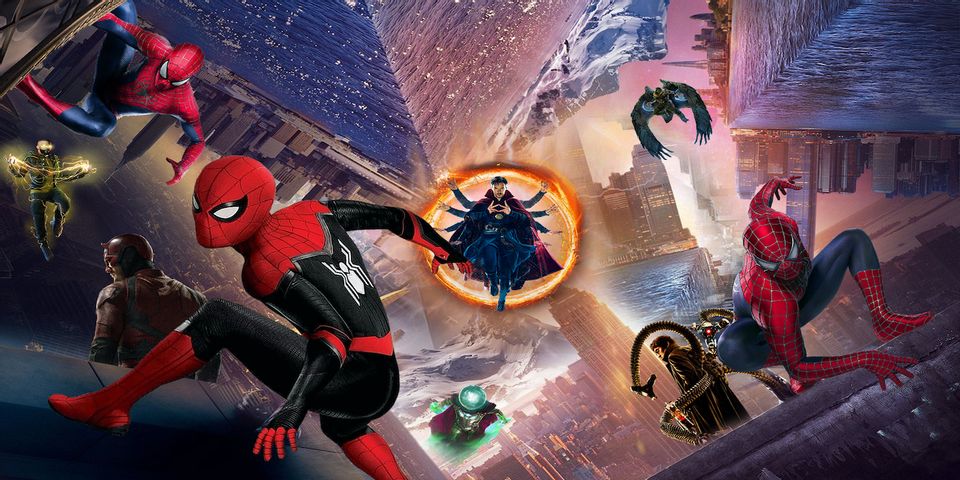 Spider-Man: No Way Home might be equivalent to the project of the likes of Avengers: Endgame considering the movie is even being treated like that. The stars involved in the project have mentioned working on it as if it was the end of the trilogy of the movies. While we are not sure whether the movie will actually be that, it only excites us to imagine how Marvel will pull of the movie. It has a lot on its plate with various characters, setting up the multiverse and explaining how the Sony-Marvel deal will work after the post-credits scene of Venom: Let There Be Carnage put Tom Hardy's Venom into the MCU.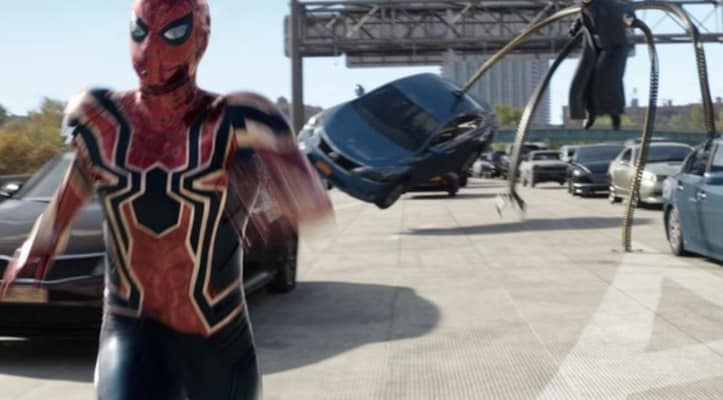 Before the first trailer appeared for the movie, fans had been theorizing Alfred Molina's Doc Ock to appear in the movie along with Jamie Foxx's Electro. These theories were only confirmed with the first trailer giving us a first look at Doc Ock as played by Alfred Molina and another addition in the form of Green Goblin was also made. It was also confirmed that these characters will be playing their roles in continuation to their previous portrayals of the roles. This only led fans to also theorize that the previous Spider-Men as played by Tobey Maguire and Andrew Garfield will also be a part of the project. But no confirmation has been received yet regarding this except for a recent leak.
Details For Costumes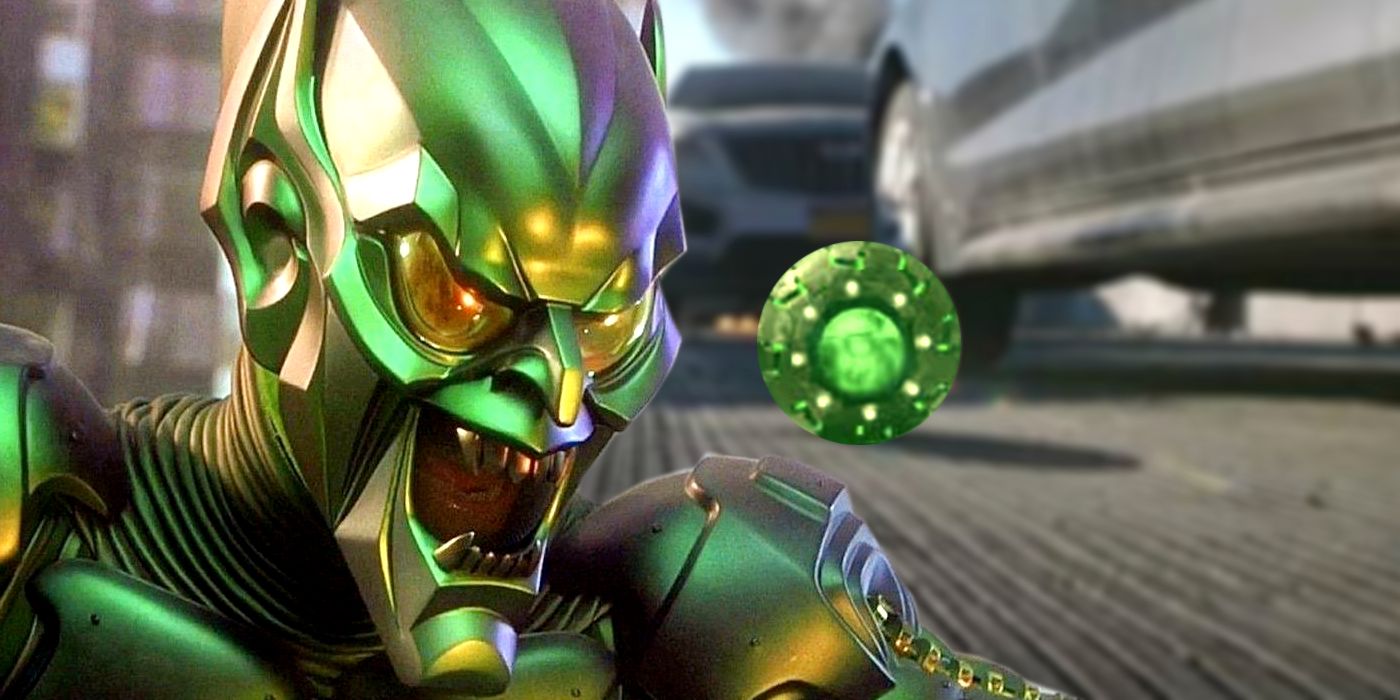 Based on a Reddit post that was shared by the moderator team on r/MarvelStudiosSpoilers, a new leak has given some details regarding the appearance of some characters in the movie. This post was actually later verified by @EmberOnMain with The Direct. The post gave details regarding the costumes for Tobey Maguire and Andrew Garfield's suits. Along with that it also addressed updates made to the costume for Willem Dafoe's Green Goblin costume.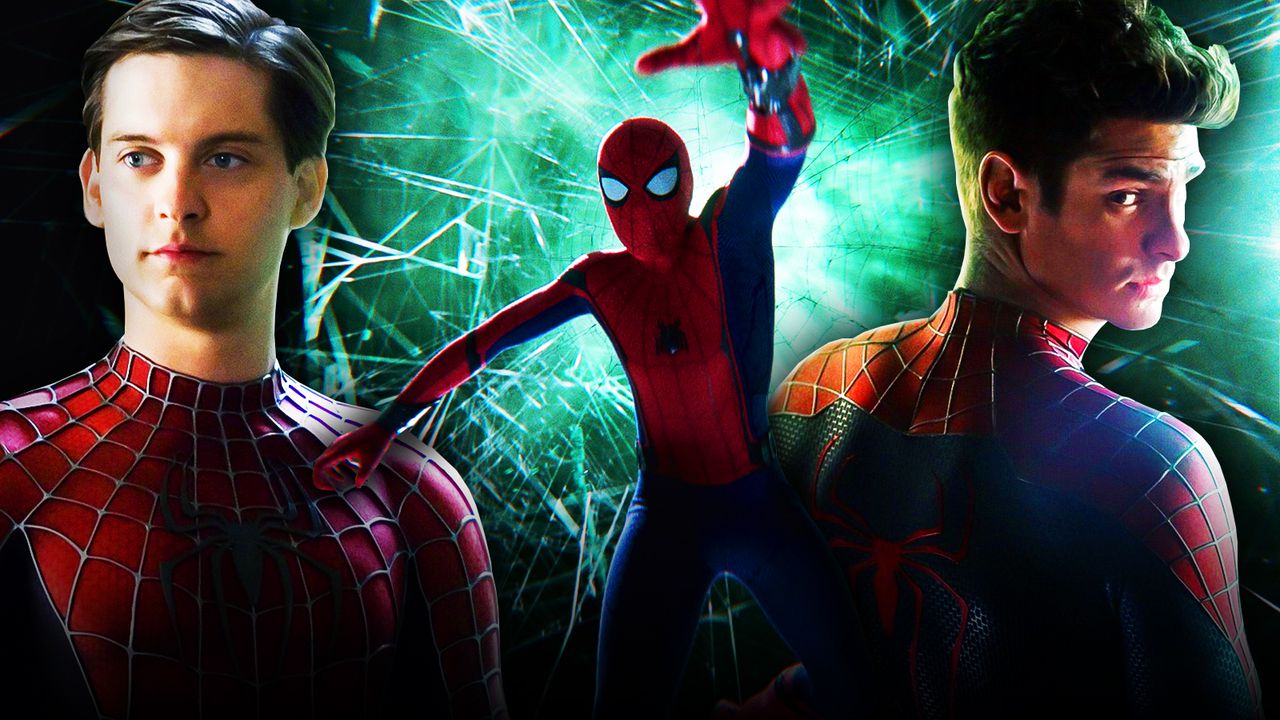 According to the post:
Tobey's costume is basically the same as it was in the original trilogy. We were able to see it being worn, as well as hanging next to Tom and Andrew's suits. The colors look a bit more vibrant, but it could just be the lighting.

Andrew's costume is basically the same as it was in The Amazing Spider-Man 2. We were only able to see it hanging next to the other suits, but we can confirm it matches the costume in the leaked video of Andrew.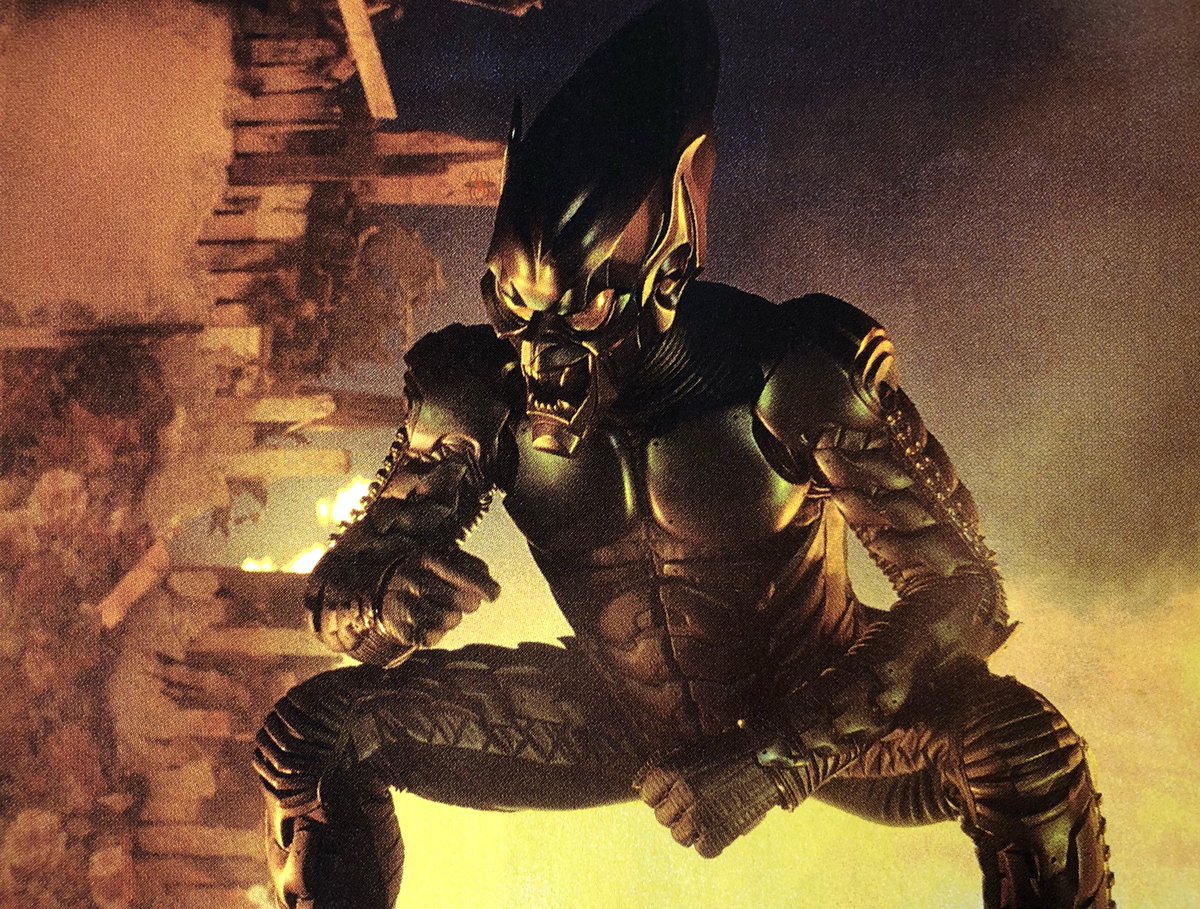 About Green Goblin's costume, the post mentioned:
Green Goblin's costume is the Raimi suit with an updated design. It's somewhat damaged and patchy, and a few minor adjustments have been made. It includes addons like a comic accurate tan colored shoulder strap and belt (with a bomb bag), some gold colored accessories on his legs, and some scattered purple accessories like a cloth wrapped around his arm. Metallic exoskeleton looking parts fill in some of the damaged parts, and the thighs. The costume is still almost entirely green. It's still very clearly the Raimi suit from 2002, just with addons. No mask is being worn in the image, just black goggles (like Doc Ock's in Spider-Man 2). We also know he'll have a purple scarf/hood at some point thanks to previous leaks.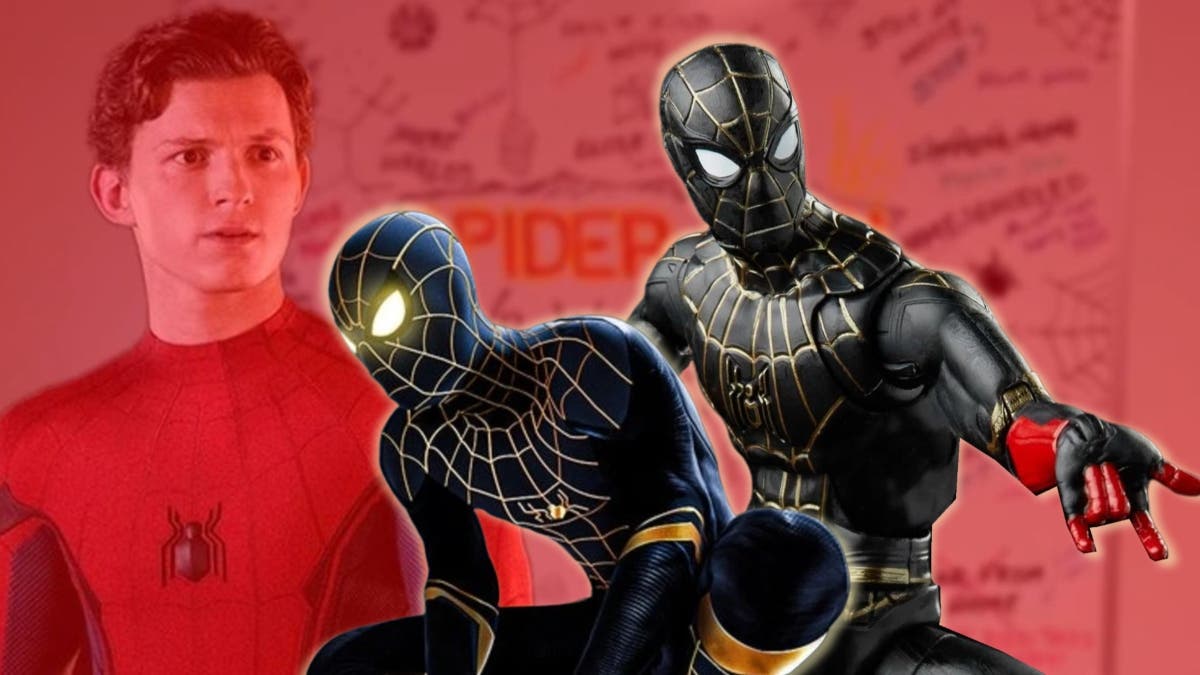 There were some additional details revealed regarding Tom Holland's black and gold suit which will have bits of red in it. The suit is going to be physical and according to the post, there was a cell phone duct-taped to the chest for some reason. This is sure quite an interesting addition to the news regarding the movie. While it is quite interesting to see that not many changes were made to Andrew Garfield and Tobey Maguire's costumes considering the fans of those movies will enjoy it more this way.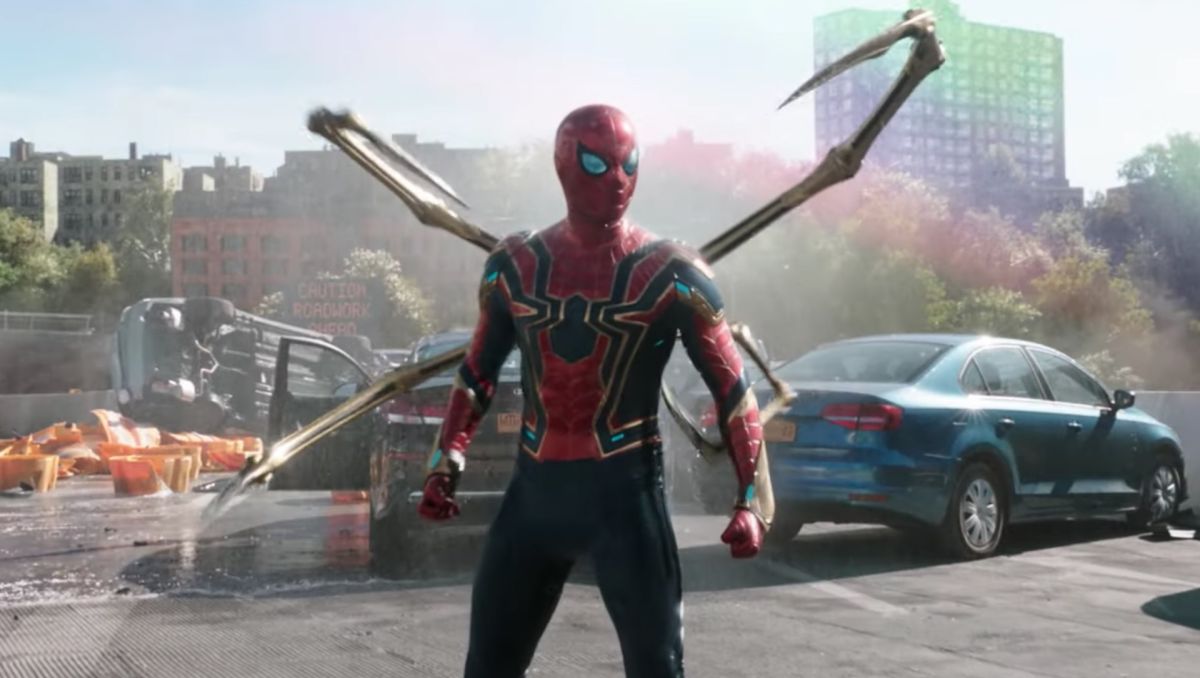 Spider-Man: No Way Home will release in theatres on 17 December.
The movie stars Tom Holland, Zendaya, Jacob Batalon, Tony Revolori, Martin Starr, J.B. Smoove, Marisa Tomei, J.K. Simmons, Jon Favreau, Alfred Molina, Jamie Foxx and possibly, the previous two Spider-Men.
Follow us on Facebook, Instagram & Twitter for more content.
Also Watch: