Movies
Every MCU Character Who Probably Won't Appear After Avengers 4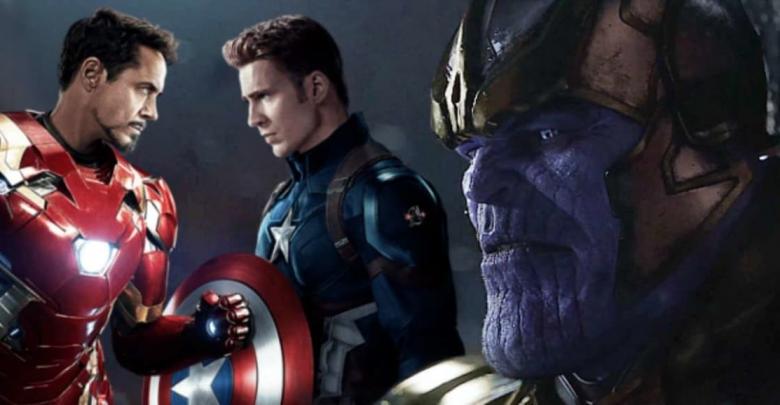 Avengers 4 will be the culmination of the MCU as we know it, and it is obvious that all the characters who have been of major relevance in these 3 Phases might not continue their MCU journey past Avengers 4.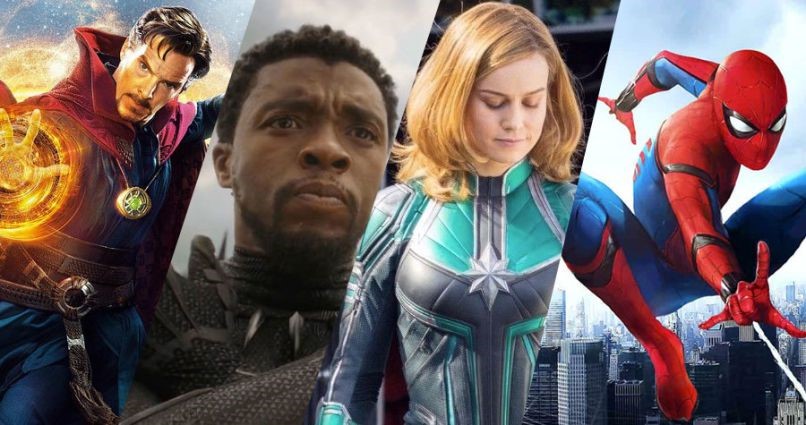 The baton will be passed on to new characters like Black Panther, Captain Marvel, Doctor Strange & Spider-Man while the old ones will depart from the biggest franchise in Hollywood. So without further ado, let's see who has the biggest potential to be done with the MCU.
1. Captain America (& Peggy Carter)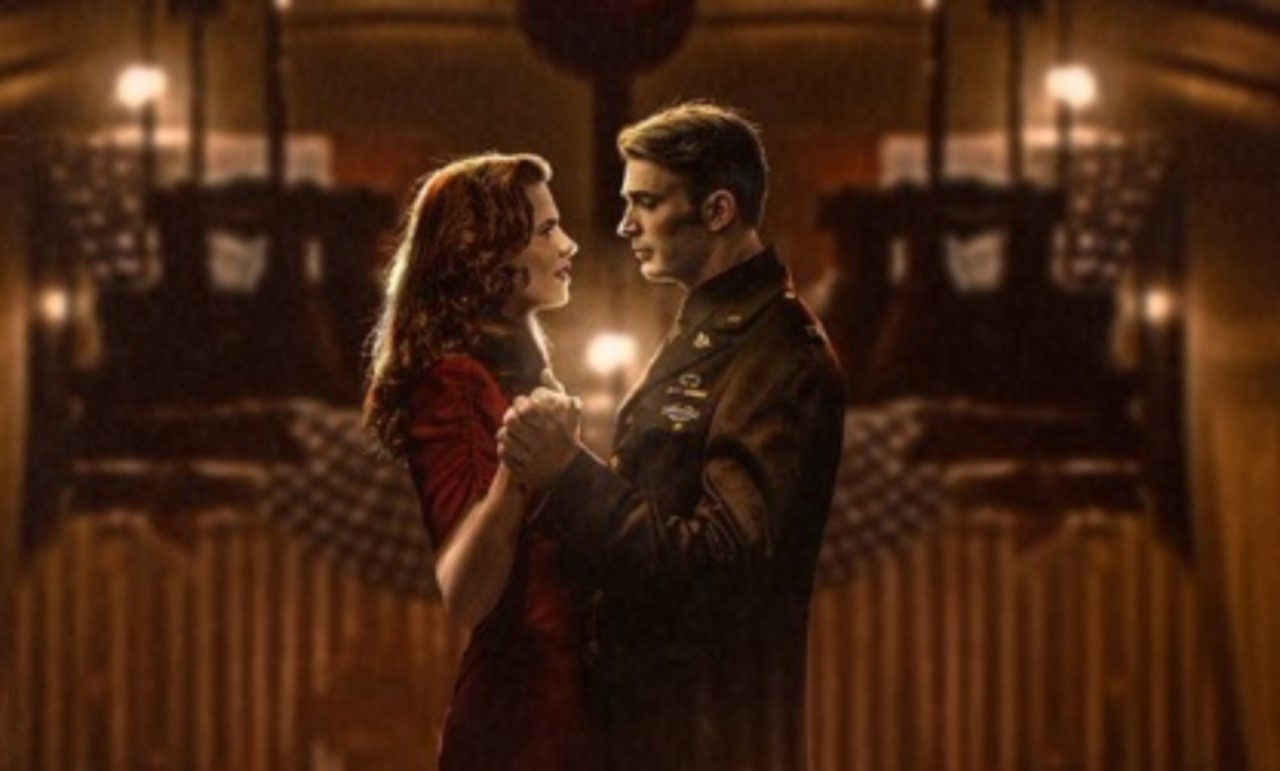 It has been confirmed that Chris Evans will not be returning as Captain America after Avengers 4 as his MCU contract is done, he already has plans for a career beyond MCU. He recently bid farewell to the character after he was done with the reshoots as he tweeted: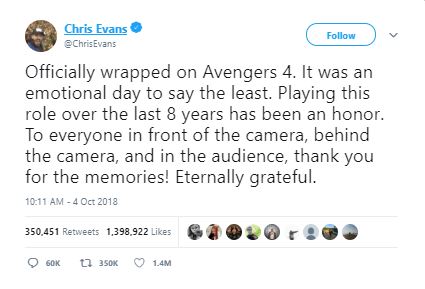 We don't have the confirmation as to whether Cap is going to die or be retired, but it is highly likely that he will sacrifice his life in the MCU for the greater good and that is how his character arc would come to an end. He will go out doing what he loves the most, which is fighting for what's right.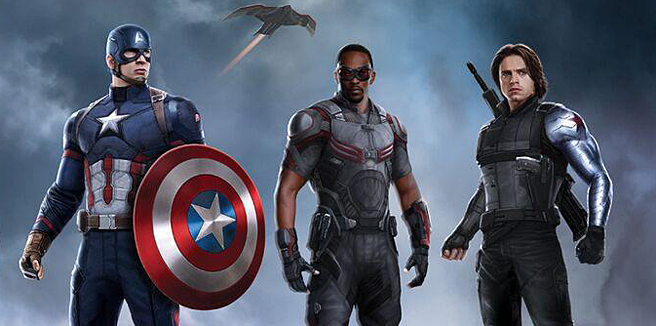 So, there is no possibility of Evans returning to the MCU past Avengers 4, and the mantle of Captain America may be donned by Sam or Bucky.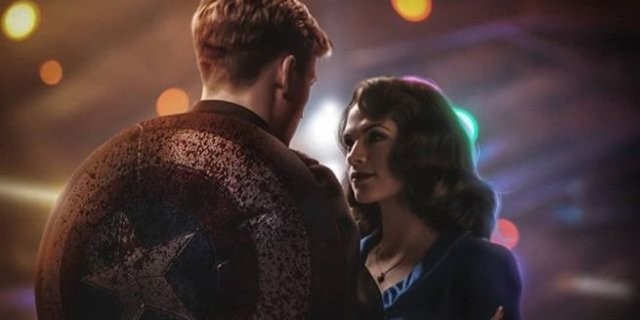 As for Peggy, her character has already died in the present, and the flashback sequence she might be involved with in Avengers 4 will surely be the last of her in the MCU.
2. Iron Man (& Pepper?)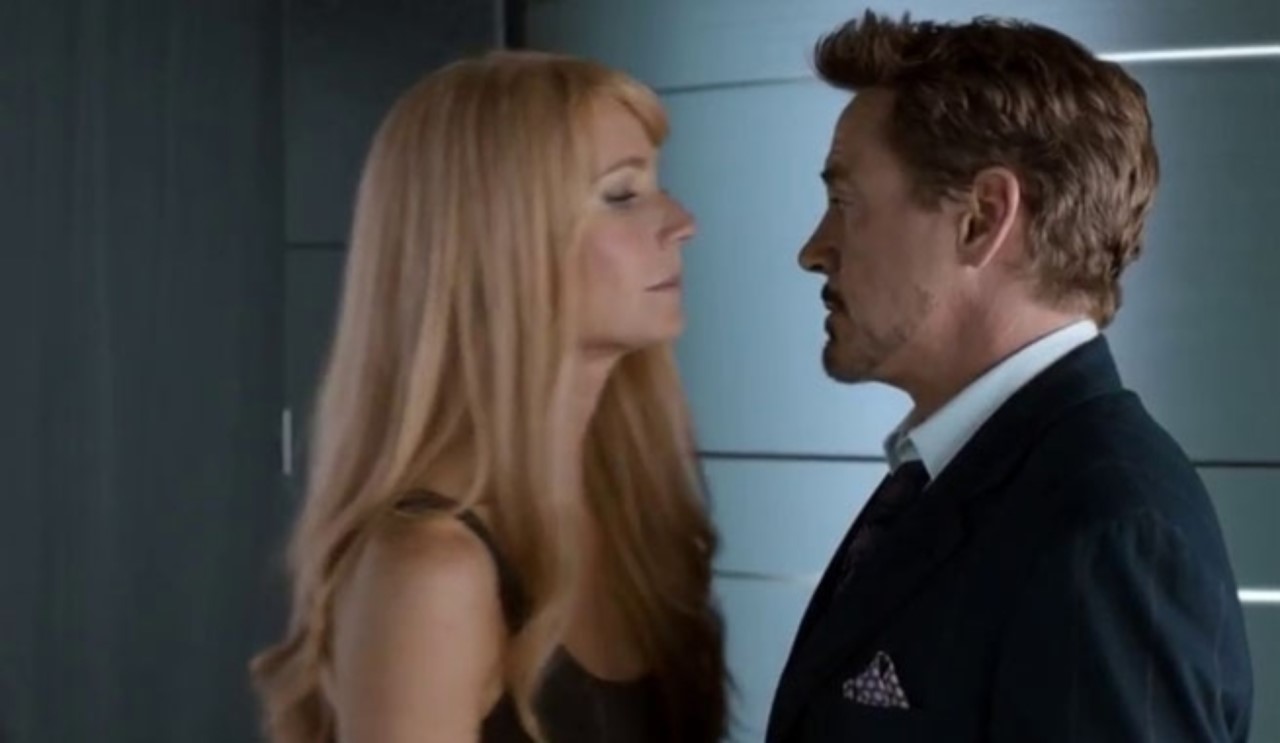 Just like Chris Evans, Robert Downey Jr.'s contract with Marvel has also exhausted, and he already has projects for the next three years lined up which include the likes of Doctor Doolittle, live-action Pinocchio, Sherlock Holmes 3 and many more. He has been the center of the MCU and now he will depart from this magical world that was started by him.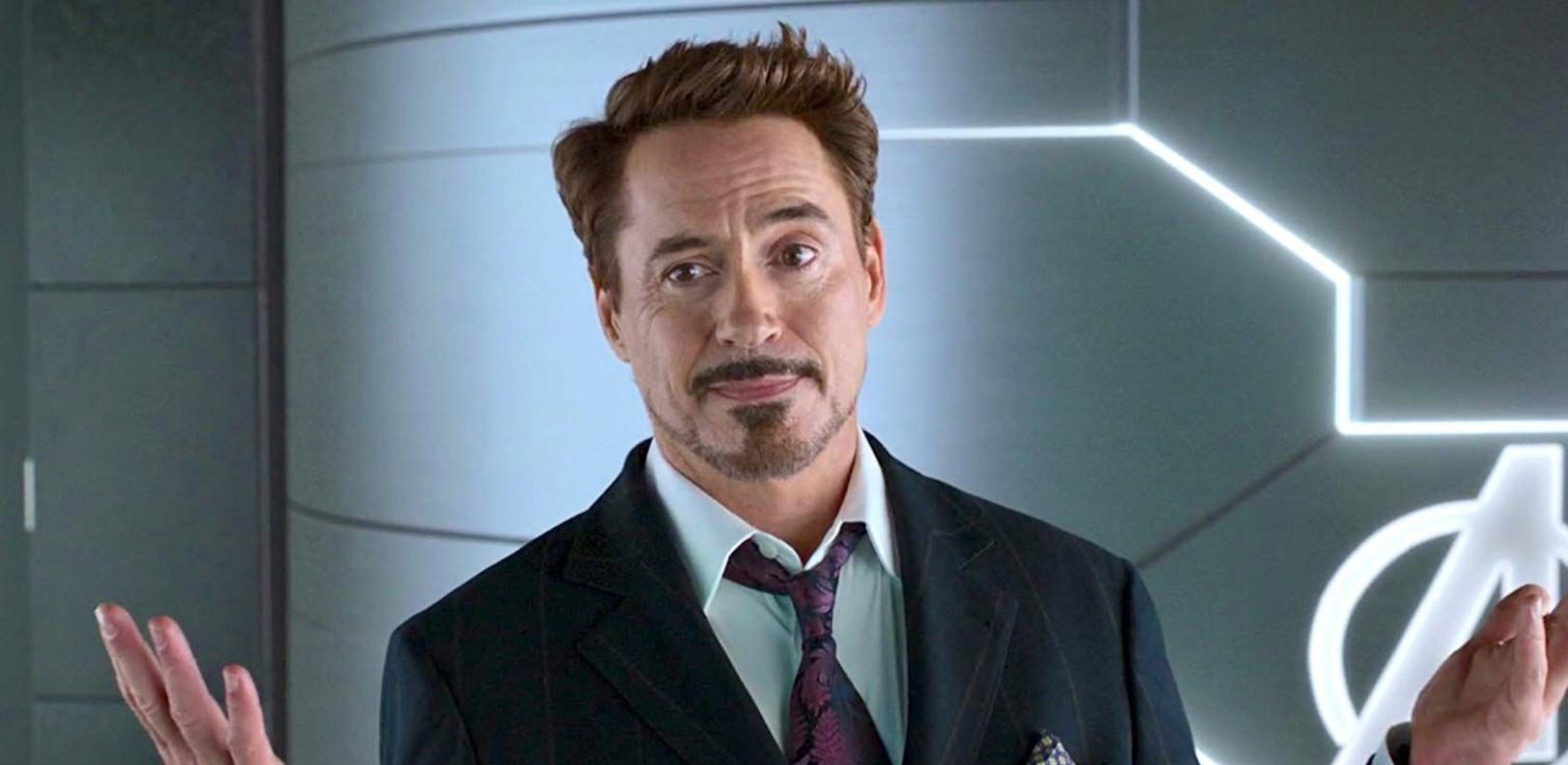 Tony Stark may or may not die in Avengers 4, as you just can't kill the God Father of the MCU. He may get a Paul Walker style retirement from the franchise, finally getting a happy ending.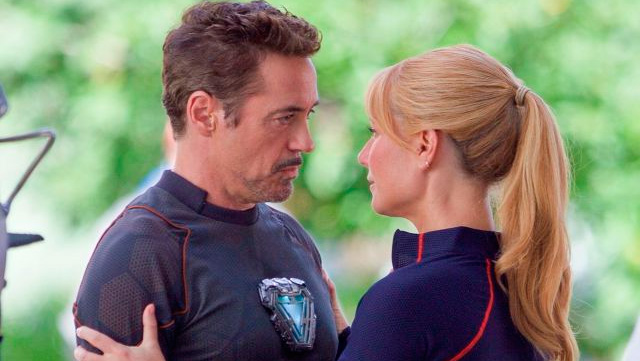 But things may not be the same for Pepper. If Tony were to get a happy ending then it will have to be with Pepper and their new kid, bust as recent rumors suggested, Pepper might actually have a cameo in Spider-Man: Far From Home similar to what she had in Homecoming.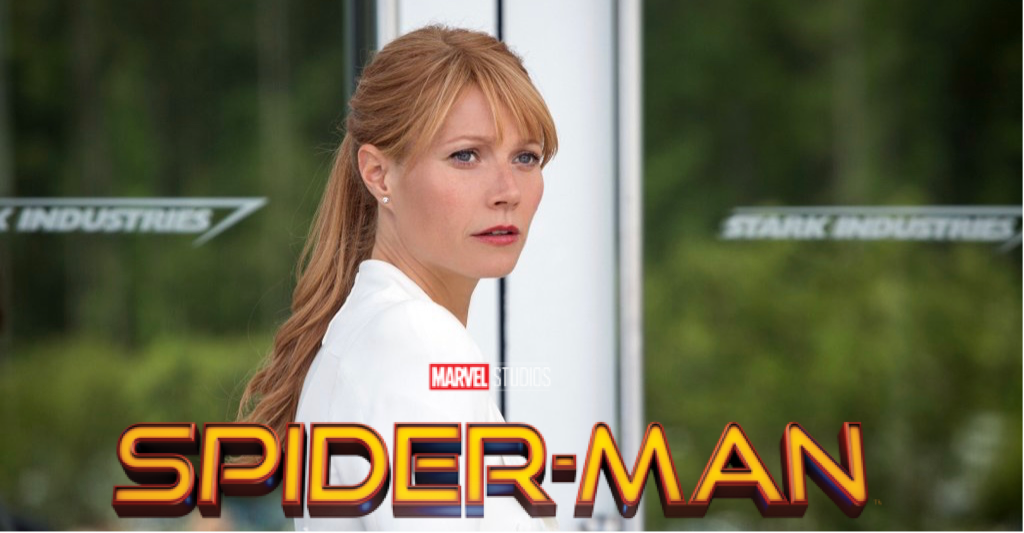 So if she will appear in the film, then it is highly likely that Tony Stark will also be killed off!
3. Thanos

He is the best villain in the MCU in terms of achieving his ultimate goals (till now). His motivations are actually pretty relatable but with what he has done, he has to go down for good!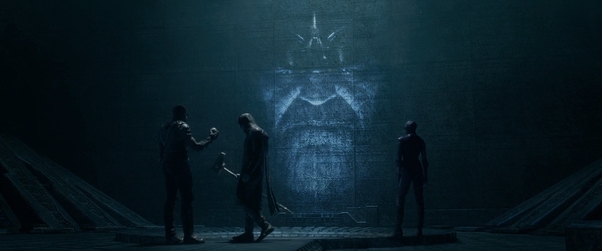 Marvel had been setting him as the big bad of the MCU for the last 11 years or so, and now that he has established that he is the biggest and baddest MCU villain ever, he has to be taken out in order to focus on a new narrative.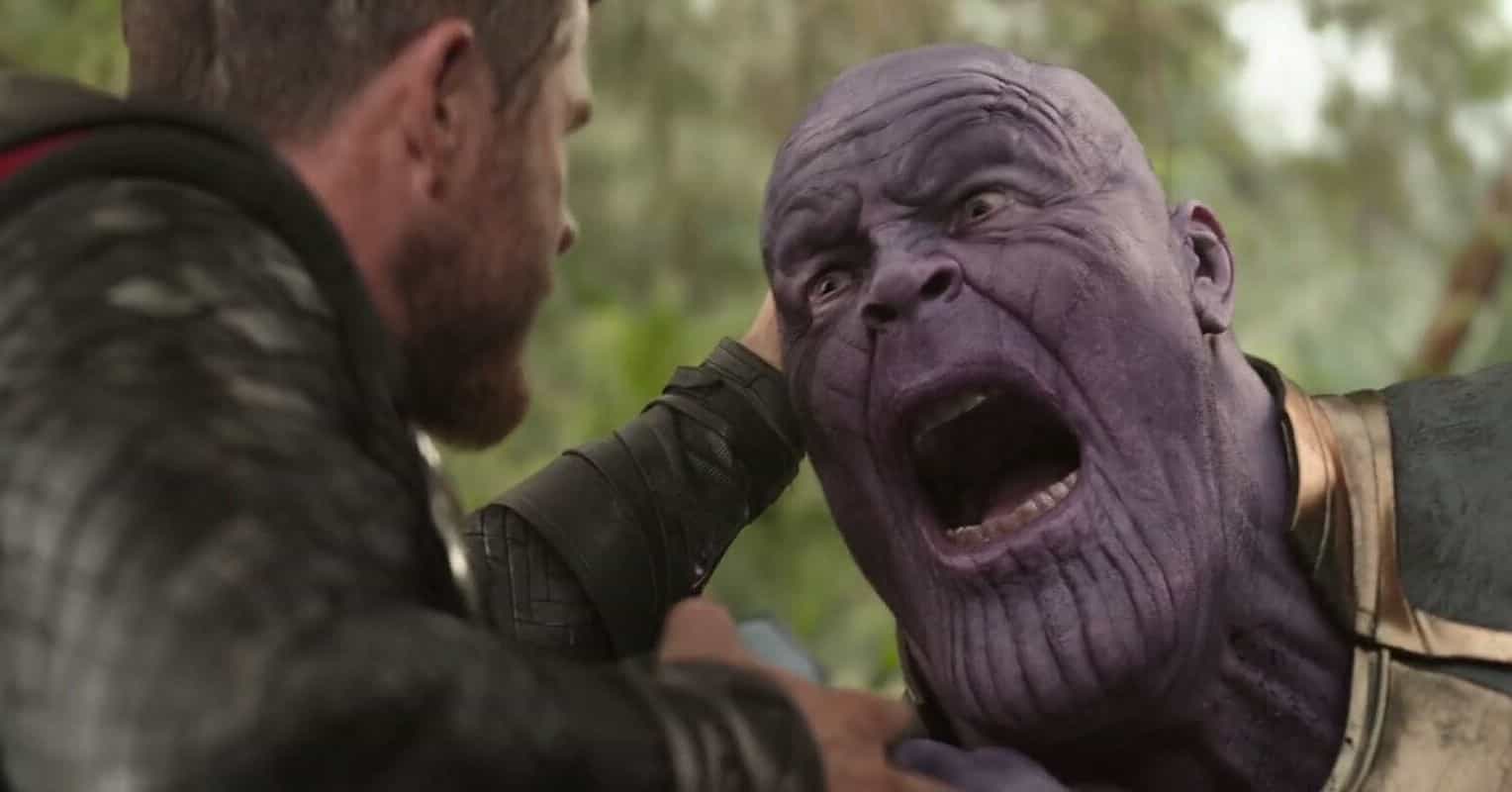 Saving Thanos for the future should not be something that Marvel should consider. It is an interesting thought to have when you team up Thanos with some other big bad like Kang or Galactus, but those guys have the ability to do even more damage than Thanos could, on their own. So, to give us a proper culmination to MCU, Thanos has to be killed by the Avengers.
4. Crossbones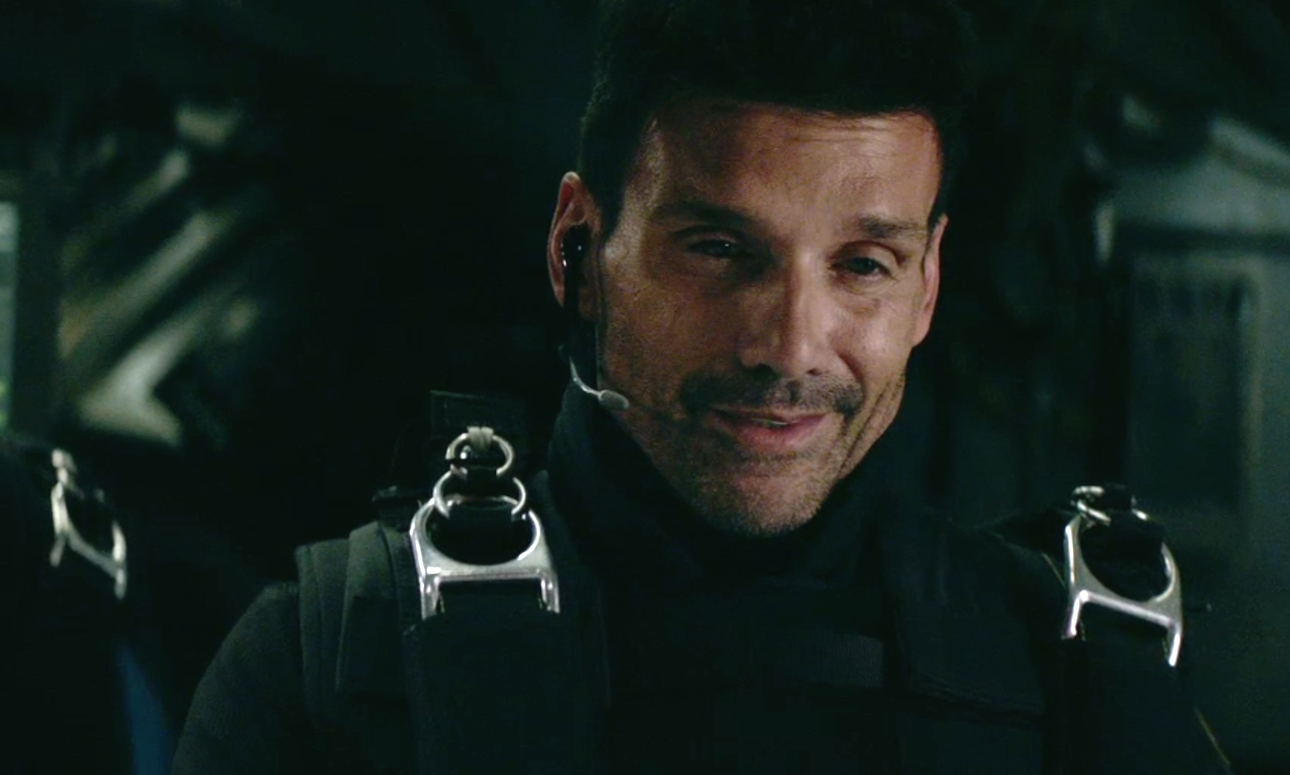 Recent reports have suggested that Frank Grillo's Crossbones will be returning in Avengers 4 in a flashback sequence. Grillo himself said it on a Podcast recently, but 2 days later he claimed the report of his return to be fake.
Even if the report is true, it is obvious that Crossbones will be a character that appears in a time travel flashback, and we will not be seeing any more of him beyond Avengers 4.
5. Nebula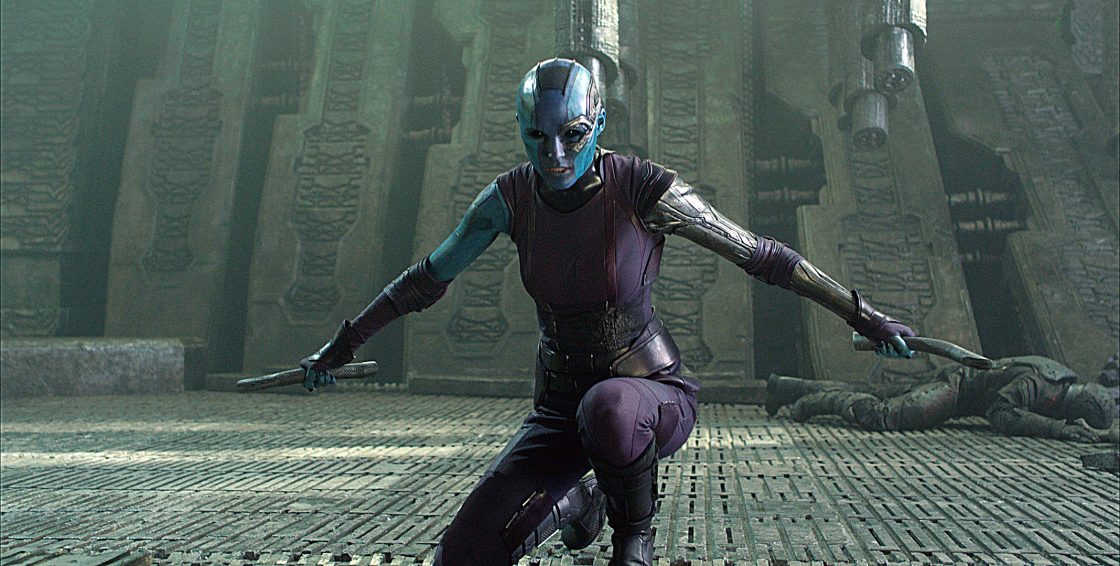 In the Infinity Gauntlet Storyline, Nebula donned the Infinity Gauntlet and was killed off later on. We are supposed to see something similar in the MCU as well because Nebula has to have her revenge on her father, but the way her arc has been developed, she cannot go back to being a villain, rather she has been kept alive so she could somehow sacrifice herself for her sister Gamora.
6. Quicksilver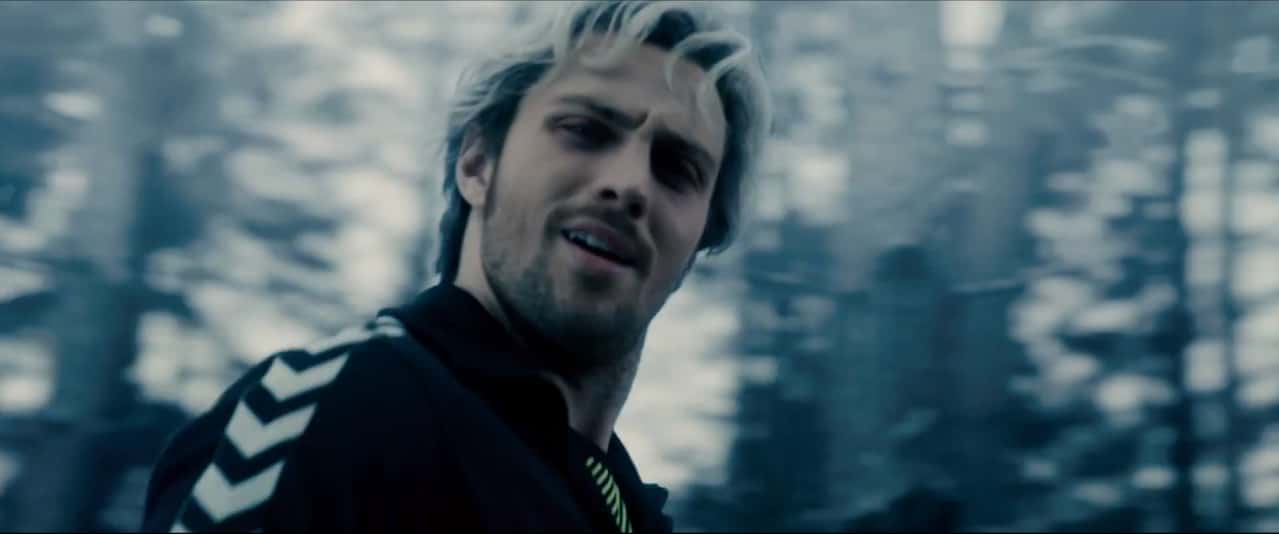 Many reports have suggested that Aaron Taylor Johnson will also make his MCU return in Avengers 4 similar to how Crossbones would. But Marvel just cannot bring dead characters back years later if their deaths were confirmed in the past.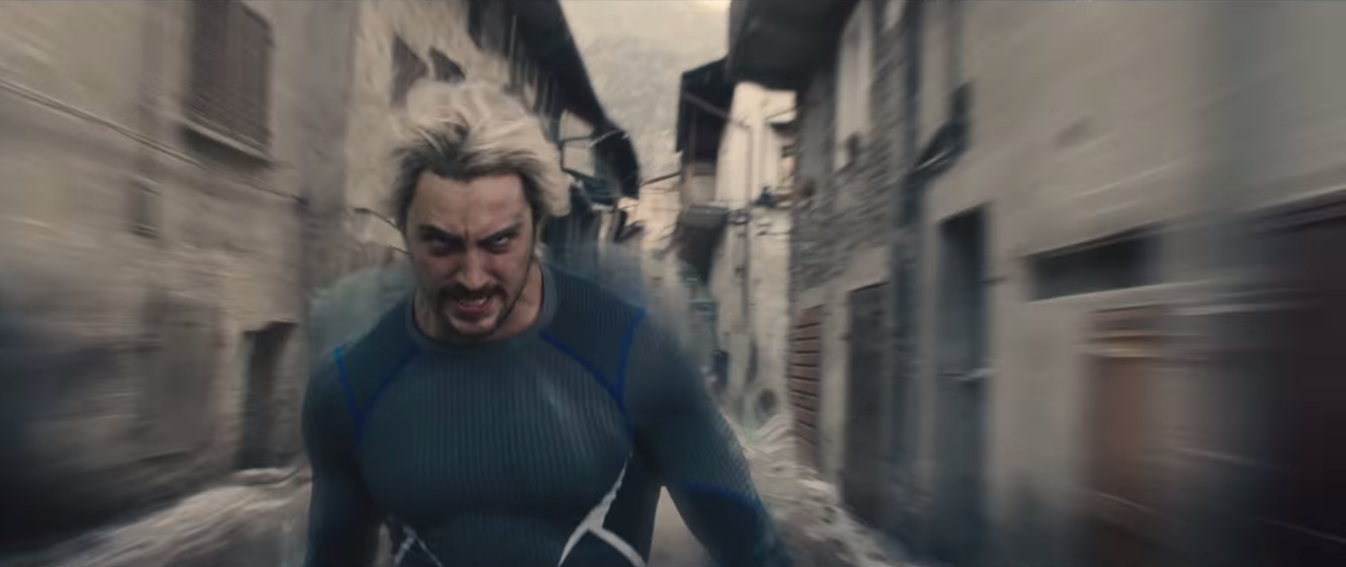 So, the speedster that we would have liked to see more of will not be a part of the MCU beyond Avengers 4.
7. Drax

I hate to say this but it may, unfortunately, turn out to be true. With the recent firing of James Gunn, actor Dave Bautista had been giving Disney the finger on social media, and he even came to say that he does not want to work in the future movies without James Gunn, even though he has a contract pending with Marvel.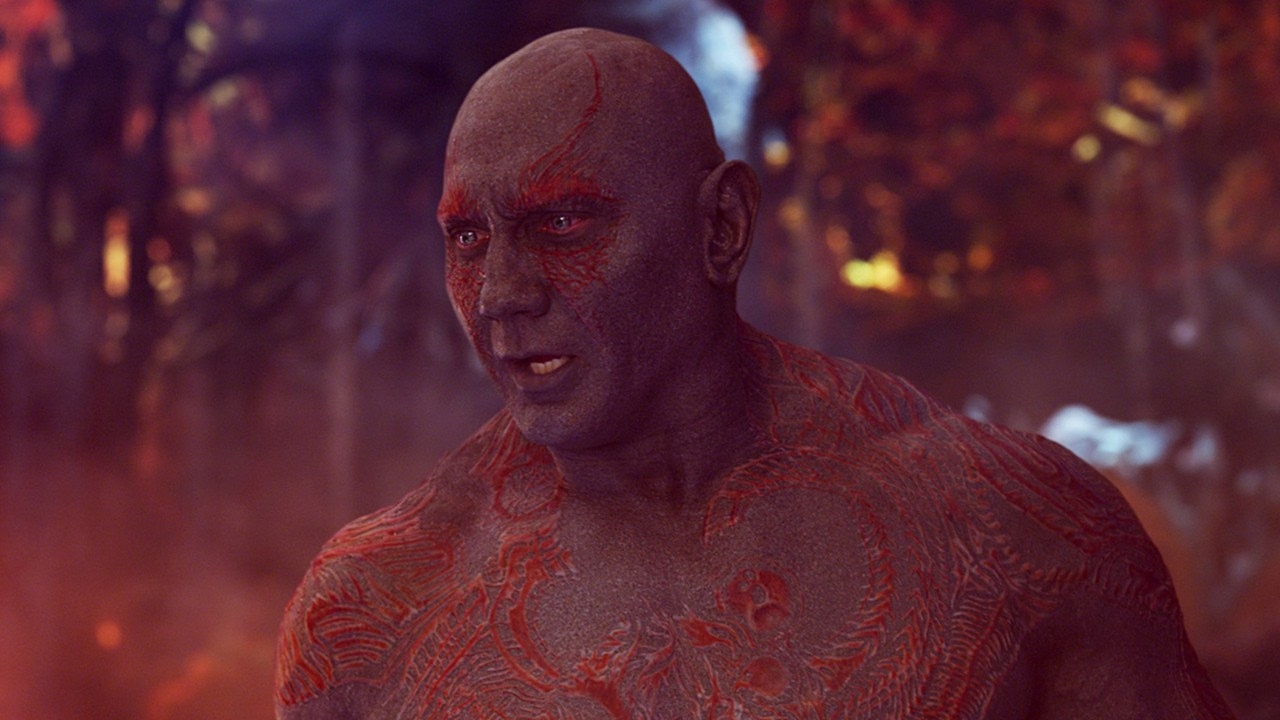 So for this reason, there is an assumption that his character Drax might have been killed off permanently in the reshoots.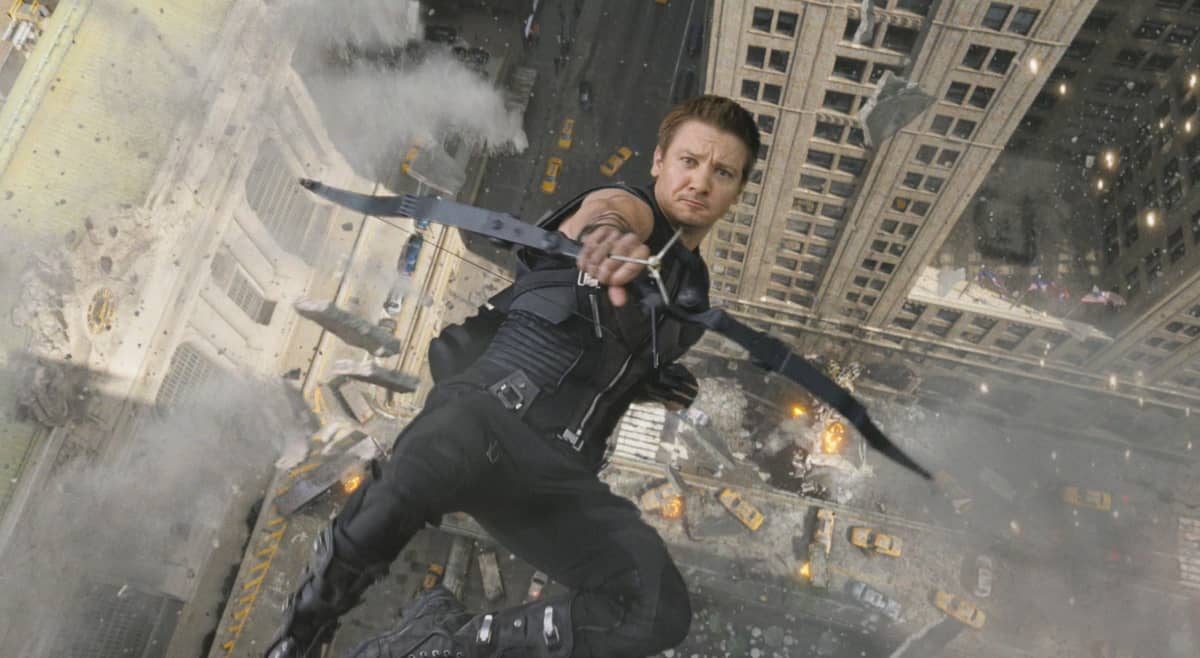 Point to be noted – Hawkeye is a character who could be sacrificed in Avengers 4, but recent reports have suggested that he may be getting a solo movie or TV show beyond MCU.
And, Chris Hemsworth's contract with Marvel has also ended but Marvel fans have recently found a new love for Thor and even Chris Hemsworth wants to continue working with Marvel, so it is likely that his contract will be renewed.