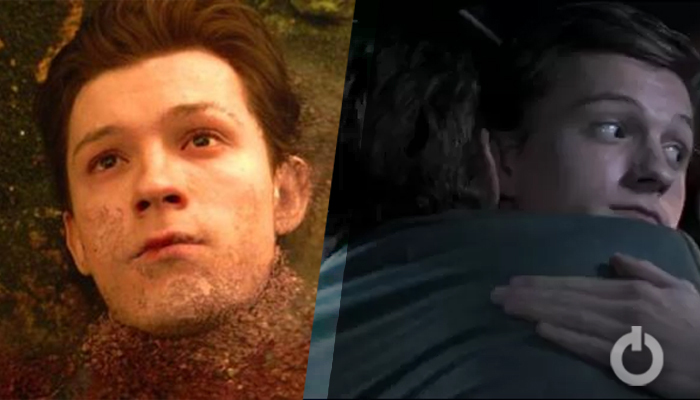 A good movie needs a good script. Without that, the movie cannot get a good response from the audience as well as critics. It also affects the box office collections. The same applies to MCU. The only reason why MCU movies have been working so well is that they have a good story and script. But sometimes the film does not remain completely faithful to the script. Moreover, actors are actors. They put on their best efforts to make their performance as best as possible. Now there were a few scenes in Spider-Man movies that were improvised by the actors. Here are some improvised scenes in Spider-Man movies:
Improvised Scenes in Spider-Man Movies
1. Tom Holland's introduction as Spider-Man
Tom Holland made his debut as Spider-Man in his suit during the airport fight sequence in Captain America: Civil War. The character initially made his debut in that scene where Tony Stark comes to his house to recruit him for help in capturing Captain America's team. Now, most of you may be unaware of the fact that Robert Downey Jr. and Tom Holland played a version of that scene for Holland's auditions. Holland was advised by his agent to not improvise on anything. But here Downey Jr. started to improvise his own and Holland started to follow the same.
2. Tony Stark and Peter Parker's meeting
It has always happened in most of the movies that the actors are sometimes not happy with the way a scene is written. They also sometimes don't look satisfied with the dialogues. So the one thing they do here is improvised. We all remember that scene from Captain America: Civil War where there is a soft exchange of words between Tony Stark and Peter Parker in Parker's bedroom. Tony asks Peter to remove the foot so he can sit. The scene was not written in the script. Reports say that Holland was not sitting in the right position. But instead of interrupting the shoot, Downey Jr. decided to improvise the scene with a dialogue of his own.
3. The car hug in Spider-Man: Homecoming
Since Captain America: Civil War, Tony Stark has been like a father to Peter Parker. He tries to help out Peter Parker in the best way possible since Peter has not faced enemies in the way Stark had. Stark even used to scold Parker when he did something wrong. Spider-Man: Homecoming continued after the events of Captain America: Civil War. Stark gave Parker a new suit with the best facilities. In the car, he asked Parker not to do anything stupid. Now when the car reached Parker's home, Tony reached out to the door to open it for Parker. Here we see Peter giving Tony a hug which Tony is completely unaware of. This was an improvised scene by Tom Holland who thought that this can add some comedy elements into the film.
4. Peter Parker saying "I don't wanna go" in Avengers: Infinity War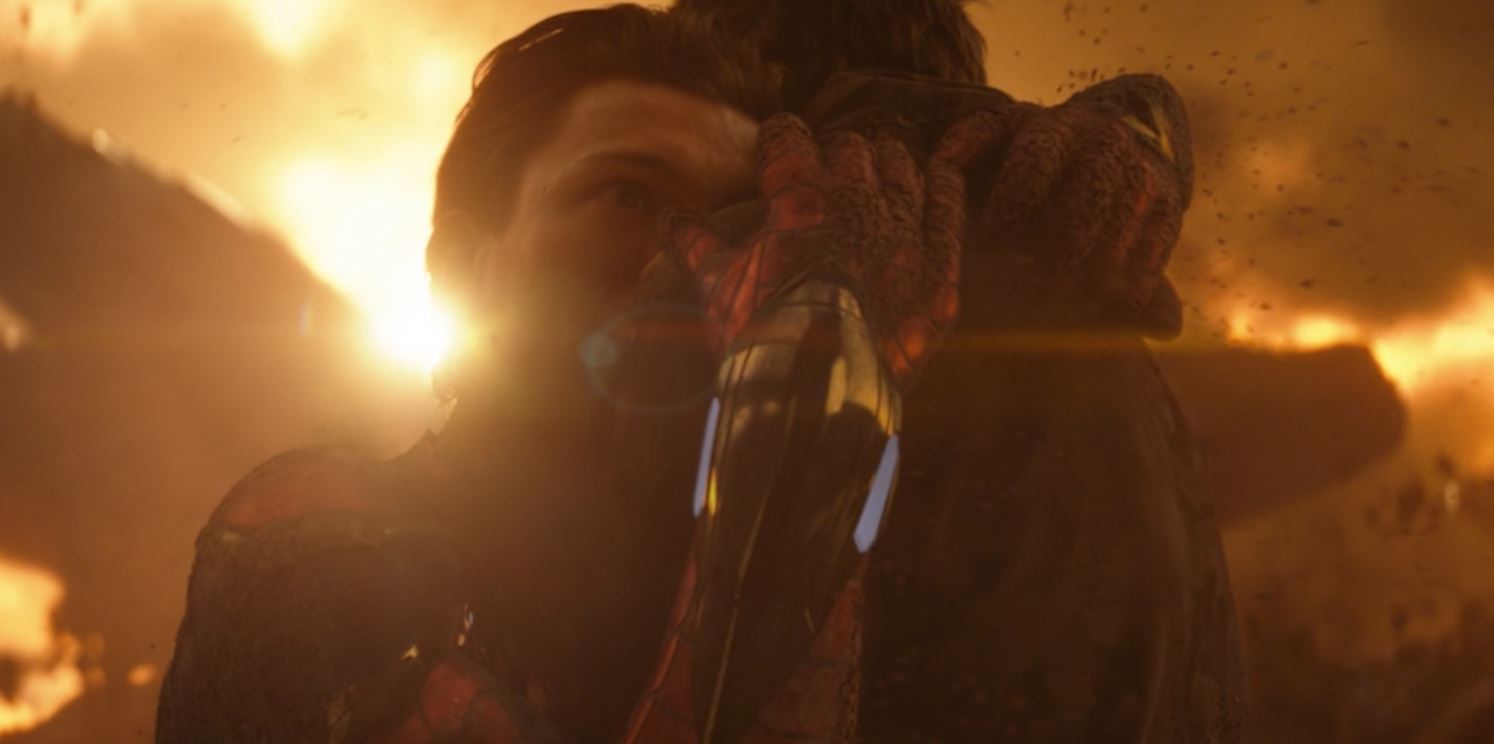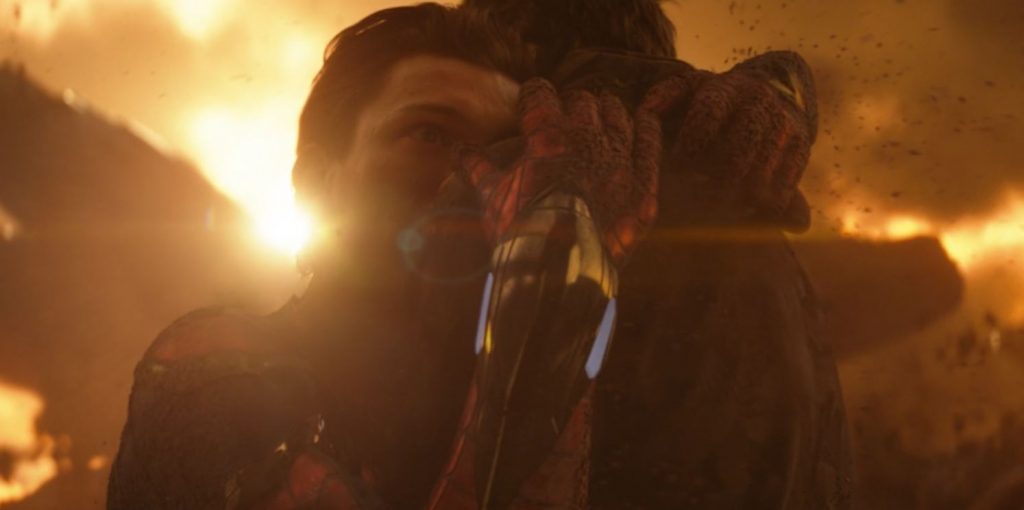 Avengers: Infinity War was maybe MCU's first movie that broke all the records at the box office. The Avengers were seen trying their best to stop the Mad Titan Thanos from getting his hands on all six of the Infinity Stones. Still, they failed and Thanos wiped out half of the universe. But here the one scene that broke our hearts was where Spider-Man dies. Peter Parker fell in the arms of Tony Stark and he repeated a dialogue which was "I don't wanna go". Tom Holland says that the dialogue was an improvisation from his side. He stated that whenever he needs to cry while acting, he keeps repeating one dialogue again and again.
5. Ned flounders
Apart from Tony Stark being the most senior actor in the Spider-Man reboot, the actors playing Peter Parker's friends were also a major part of the film. All of them shared a very good chemistry. This can be seen in the behind-the-scenes footage of Spider-Man films. Director Jon Watts allowed the young actors to play around on sets. A good example here is from Spider-Man: Far From Home. In one of the scenes, Ned walks in on Peter and MJ, he tries to hide Peter's secret identity in the best way possible. Actor Jacob Batalon gave his best by improvising the scene with his lines.
6. Mysterio and Spider-Man
Even though Mysterio turned out to be a villain, in the end, the chemistry between Mysterio and Spider-Man was the most memorable moment in Spider-Man: Far From Home. This was a completely different hero and villain relationship never seen before in the MCU. This was possible because Tom Holland and Jake Gyllenhaal started to bond well with each other when the shooting commenced. They shared a positive relationship in such a way that the thing started to appear on the screen. Jon Watts loved this and decided to allow them to improvise whatever they can during their conversations with each other. Even Mysterio's betrayal towards the end became hard-hitting for many viewers.
7. Dinner at the Stacys
The Amazing Spider-Man franchise was not so much success at the box office. Both the films were criticized for relying more on visual effects and less focus on the plot and character development. But despite that, the films had a few good moments as well. The best part here was the scene where Peter Parker goes for dinner at Gwen Stacy's house. Gwen's father, George Stacy, played by Denis Leary said that director Marc Webb gave them a lot of opportunities here to improvise their scenes as much as possible. There was a light heated exchange of words between Peter Parker and George Stacy regarding Spider-Man. Emma Stone and Andrew Garfield improvised so much that Leary was forced to do better than them.
8. Emo Parker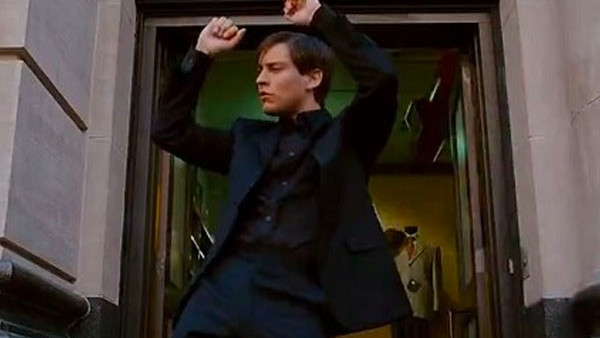 2007's Spider-Man 3 was the highest-grossing film in Sam Raimi's Spider-Man trilogy. But the film received a mixed critical reception. Even a report says that Sam Raimi himself is not fond of the film. But still, the film has its good and best moments. In the film, we saw a Symbiote from outer space bonding with Peter Parker and enhancing his abilities. But it also brought out an evil side of Peter Parker. He was seen in strange haircuts. Now there is a scene where Peter Parker is seen dancing ridiculously on the streets and also purchasing goods from the shop at the same time. The scene was an improvisation by both Sam Raimi and Tobey Maguire. They put on their ideas to make the scene as funny and ridiculous as possible.
Which of these improvised scenes in Spider-Man movies were your favorites? Let us know in the comments.
Follow us on Facebook, Instagram & Twitter for more content.