Movies
The Real Name of Mysterio isn't Quentin Beck. It is Still Unknown!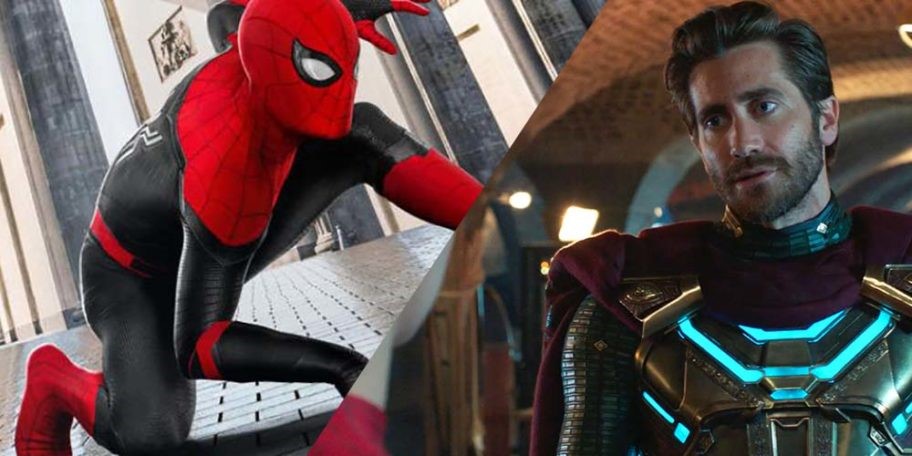 Quentin Beck isn't Mysterio Real Name:
Upon the home release of Spider-Man: Far From Home so many hidden clues came to the light. The film originally seemed like an MCU tour hidden within a Spider-Man adventure, but now we know that it was so much more. The amount of work and planning that went into framing the design of the story was just amazing. The writers Erik Sommers & Chris Sommers, and the director Jon Watts were able to get the essence of Mysterio absolutely spot on.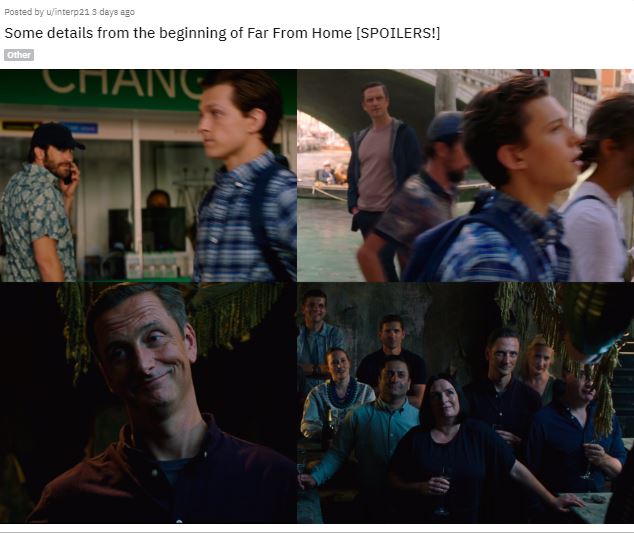 As his name suggests, Mysterio was a total mystery. As a matter of fact, he still is. Mysterio was able to do the one thing that only Thanos was able to do besides him, leave the heroes in total despair. That's why, not just Quentin, but the entire team Mysterio should be given much more credit than they are getting. Quentin was able to fake his death twice in the film, and none of us have been able to figure out how he did it at the very end. We've probably got new evidence for his illusion at the very end, and here's what it is: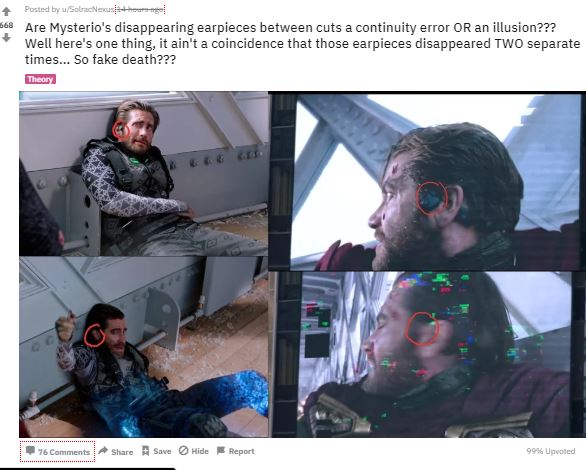 If not this, then we've even got a working theory in place. Dmitri (Numan Acar) wasn't seen in the entire second half of the film. We believe that he was playing his comic book counterpart – the Chameleon in the film. So in place of Beck, he could be a stand in as this human Skrull pretending to be Quentin in order to fool Spider-Man. That means, someone did die, but it wasn't Quentin.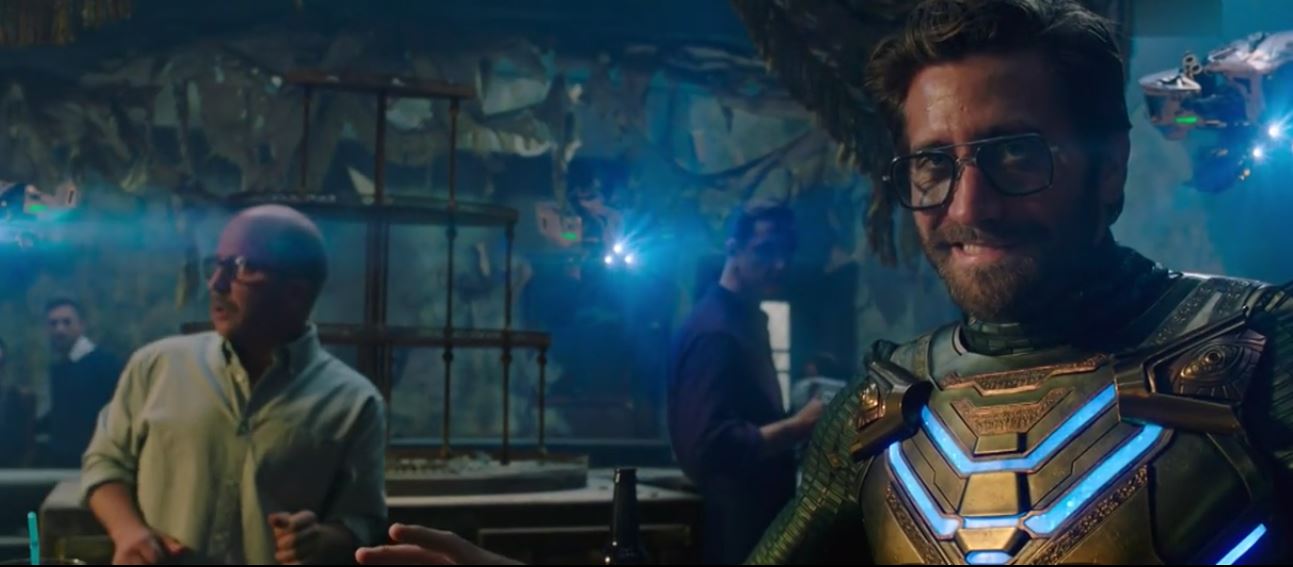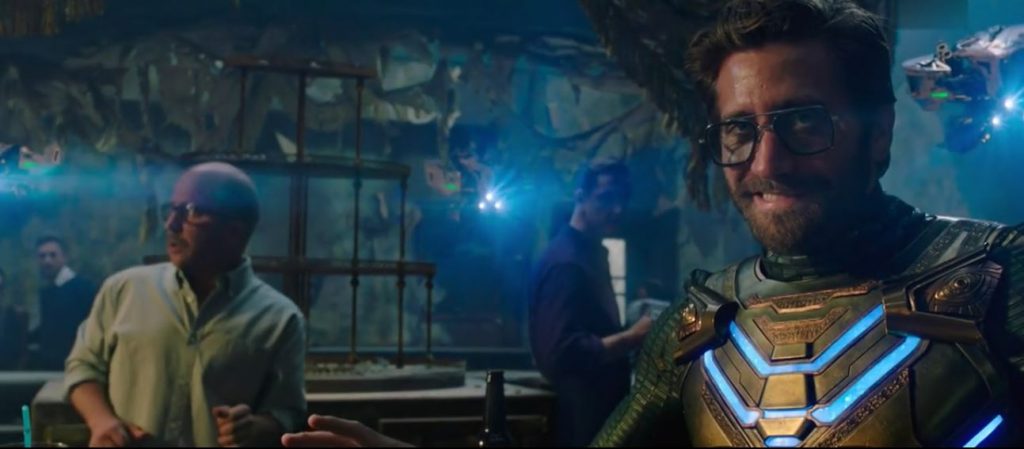 Talking about Quentin, that's actually not even the real name of Jake Gyllenhaal's character. Quentin Beck is the creation of Guterman, who wrote the entire backstory that Jake Gyllenhaal's character (we'll call him Bling from now on) shoved to Nick Fury & co. While revealing the Team Mysterio, Bling gave Guterman the credit for the story he drafted. He said:
"To Guterman! The story you created, of a soldier from another Earth named Quentin fighting space monsters in Europe is totally ridiculous, and apparently exactly the kind of thing that people would believe right now. I mean everybody bought it!"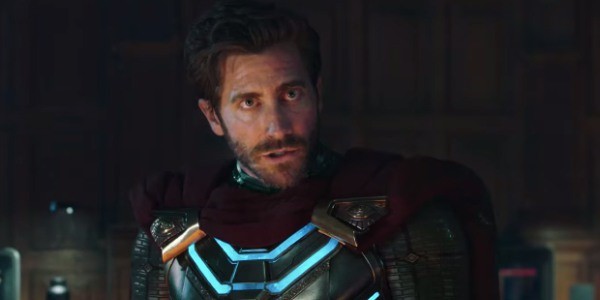 "A Soldier Named Quentin" Quentin Beck had to be a fake name as Bling couldn't have revealed his real name for obvious reasons. Nick Fury and Maria Hill would have definitely conducted some kind of background check for Quentin Beck and they couldn't have found anything. That's why everyone was able to buy the fabricated story of Quentin Beck, as Bling himself mentioned it in the film. So, what is the real name of Bling? No one knows! Perhaps we'd find out about it in Spider-Man 3 or 4 when Norman Osborn comes in to recruit him for the Sinister Six.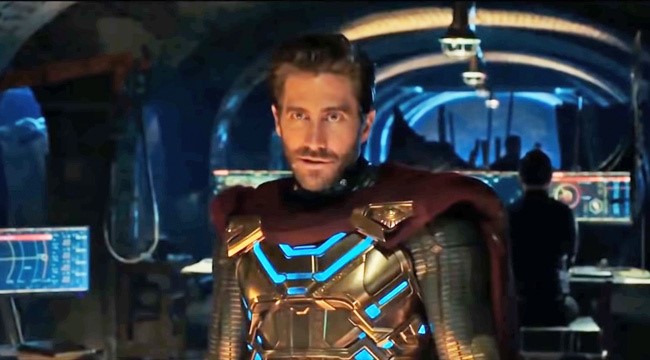 Gyllenhaal was just amazing with his take on Mysterio. Writers Erik Sommers and Chris McKenna spoke with Variety about Gyllenhaal's input and the changes he brought to Mysertio as a character. They said:
"Sommers – Jake just really liked the idea that he was manipulating everyone's love of superheroes and that need for heroes. He also wanted to make sure that the front half of his character played as realistically as possible. We all wanted everyone to believe that what we were seeing is what we were getting. We really wanted to make everything as specific as possible so it really did seem like this was a man out of time and out of place coping with a really insane situation that he tragically had gone through.

 McKenna – He had a beard! He wanted a beard. He was right. It was one of those things. He knows as an actor what plays and what doesn't. What we really wanted was someone to really be an alluring, father-figure replacement for Tony [Stark]. Jake knew how to do that, from his performance all the way down to his hair. If you look at him, you think, 'Oh! I want that guy to be my new dad.'"
Let's hope that Gyllenhaal will return by the end of Spider-Man 3.